If there is one company that everyone knows and loves for home electronics and appliances, it's Best Buy. From smart phones to laptops, surround sound speakers and home cinema systems. They literally have any appliance or electronic you may want including setting up your "smart home". So before the holiday season creeps up on you, check out Best Buy's affiliate program so you can build your online reputation and make a huge profit in the coming months!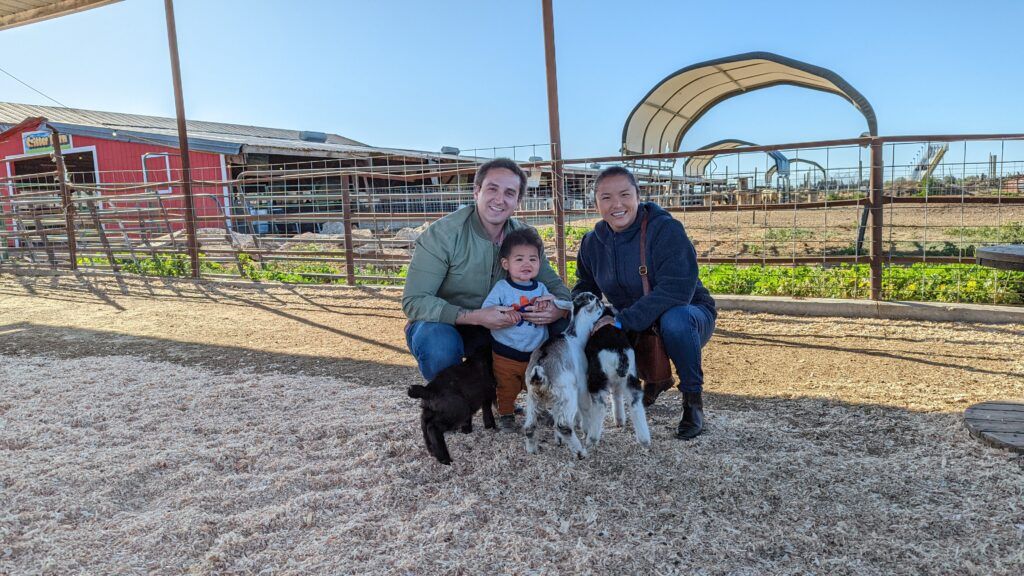 Are You Ready To Work Your Ass Off to Earn Your Lifestyle?
Are you tired of the daily grind? With a laptop and an internet connection I built a small website to generate income, and my life completely changed. Let me show you exactly how I've been doing it for more than 13 years.
When I stumbled upon Best Buy's affiliate program, I instantly got excited. But before I jump into everything about the company and their affiliate program I should give a quick overview of affiliate programs for anyone who may be looking at affiliate programs for the very first time.
Affiliate programs are like referral program. You sign up and get approved as a partner and they'll provide you with unique links to their website and products that include a tracking system of their purchases. If they make a purchase, you'll get a commission!
Thats why I review these programs to provide you with an easy to understand overview of what the program is so you can decide if you want to help advertise that companies products and earn a commission.
Hope this helps you to decide if you'll pick this company's affiliate program or not.
What Type Of Products Are Featured?
Best Buy is well known for it's great electronics and appliances for your home and office use. In recent years they have expanded from basic electronics to more advance electronics including drones, smart home, security, and home theater systems.
We all know them because they have great deals on these products especially during the holiday seasons. Lets take a list of all of the different product categories that they have to help you decide if their affiliate program matches your needs.

Best Buy Products:
Televisions
Laptops and Computers
Tablets and eReaders
Video Game Consoles and Virtual Reality
Headphones, Ear Buds, and Speakers
Cell Phones
Home Theater Systems
Smart Home, Security, and WiFi
Drones and Cameras
Activity Trackers and Smartwatches
Kitchen Stove and Refrigerators
Small Home Appliances
Washer and Dryer
Printers and Home Office
Car Electronics and GPS
There's so much more that they offer including one of my favorite sections which is the "already opened" section in which products that were once opened and returned were inspected and cleared good as new but sold at a discounted rate! Everyone loves a good deal 🙂
While you could go to different stores to find the best products, what customers like about Best Buy is you can go to one place and check out a MacBook Air and the Microsoft Surface Pro all in one online store.
What Is The Commission Rate?
So lets dig into the "whats in it for me" stuff because thats what most of us want to know. When you get involved with the Best Buy affiliate program, you are entitled to a commission of all sales achieved from any customer you refer to them.
There isn't a flat commission on all sales through Best Buy, but rather a list of commissions products which are included and not. I'll review these rules below:
Zero commission on all Apple products, tablets, and gaming hardware.
1% commission on all other products that are not in the exclusion list.
$5 flat commission on any mobile plans that customers sign up for.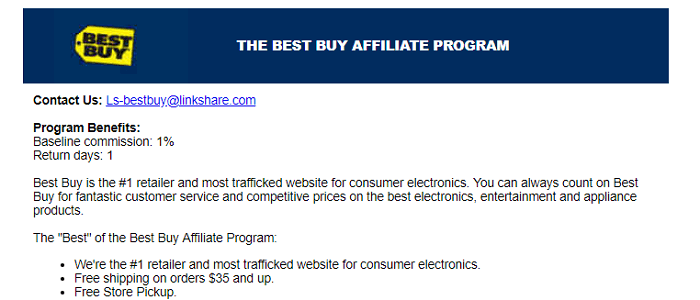 The commission rate is quite a bit lower than most affiliate programs, however, typically electronics affiliate programs don't typically offer a high commission rate. There aren't many electronics companies that do offer affiliate programs which is why it's rare to find that Best Buy is allowing commission of their products.
For more attractive payments, check out our pages on high percentage, high price, and recurring commissions. Those products and companies may not fit your niche, but they are worth browsing to see if you can fit something into your agenda, or at least get some ideas of how to diversify your affiliate earnings with your current site.
Alternative Affiliate Programs
While some of the top affiliate companies have affiliate programs they are extremely difficult to get into. Below are some of the affiliate programs which are easier to get into.
Microsoft: While most tech companies aren't offering affiliate commissions, Microsoft is way ahead and offers a really great commission rate between 5-10%. If you're looking for a tech company to get involved with, Microsoft is definitely a good choice.
Tigerdirect is a computer company which offers affiliates a 3% commission on sales achieved. While they dont offer all of the same products that Best Buy does, they have similar products in the computer area.
Fitbit: While this may seem like a small part of the whole tech industry, it's an important one because health is a priority for almost everyone. It's also popular as an affiliate program because they offer you a 12% commission rate.
Belkin: Another sub-market that Best Buy operates in is the wireless internet capabilities. Belkin is a leader in this space but they also offer different products in energy management, electronics accessories and entertainment. Their commission rate is between 4-6% on sales.
If you have any trouble getting into the ones listed above, you can also utilize Amazon's affiliate program which offers a decent commission and has the broadest range of products available to affiliates.
Website Ideas
Tech is a huge business that is growing bigger every year and consumers always want the next new big thing in electronics and appliances. That means any website niche you get into has a huge possibility for success. I'll break down two ideas that you can think about if you're looking for a new tech site to startup.
Smart Home: One of the largest growing areas of tech is the smart home and smart assistant devices. This huge growing sector of business is changing every single day and making both a YouTube, Website, and Social Media account that focuses on this sector is incredibly smart. When you're looking to gain a good following and make money, new and emerging technology is the perfect place to get started in. Sharing all of the tips and tricks on how to connect your smart home to everything from thermostat, security, lights, music and so much more.
Top X Lists: A big trend in technology (and other commerce) is putting together some of the "best" of tech lists which you review, rate, and list out everything about the best current technology on the market. You can make lists ranging from the best in cell phones, best laptops, best tablets, best coffee makers, and best of anything else that Best Buy may have. You dont always have to use just Best Buy products, but make sure the top rated ones that you have on your list fall into your affiliate program's product offerings.
With tech, there are so many different areas to get into but you have to start early and make your mark now so in a year or two you'll be ranking high and have the possibility to make it your full-time focus.
Can You Make Money With The Best Buy Affiliate Program?
There are many ways that you can use affiliate programs to make money, and Best Buy is definitely one of those companies that offers you incredible products and great deals.
So how do you get signed up and use the affiliate tools? Start by signing up by using their 3rd party affiliate portal called Rakuten Marketing at: https://rakutenmarketing.com/affiliate. As soon as you're signed up, you'll have access to hundreds of affiliate partners including Best Buy. Each affiliate company requires that you first get approved to join their program.
After approved, you'll have access to see all of the program terms and begin using the affiliate tools. To get started using them on your affiliate program click the "Links" button.

Under the links page, you'll see many different link types available to use on your site. Here's an overview of what each link type has available and how you can use them:
Text / Email: When Best Buy launches deals and clearance options they add links to those sales into the Text/Email links. You will also get direct links to the home page or to each product section under the Text/Email links. These are used when hyperlinking text or embedding into images to give visitors a direct link to the site.
Product Links: When discussing the best products and talking about specific products, you can link directly to it with their full product list available.
Banners / Images: Adding images to your site in the form of banners is a great way to add a visual display of deals, products, and Best Buy as a company. These should be added to your sidebar, header, or footer to get the best visibility.
Dynamic Rich Media: Most affiliate companies just offer the basic text/banner affiliate links, but Best Buy has a dynamic widget that you can add to your site which shows you current deals under each of the different product categories. This is a great advert to add to your site.

Make sure not to overkill on the affiliate links/banners on your site so that it flows naturally, but feel free to make the impression that your preferred company is Best Buy.
Pros/Cons of Working With Best Buy
Lets run down the list of the good and the bad of working with Best Buy as a company and it's affiliate program.
Pros:
#1 consumer electronics retailer in the world.
Trusted brand with the largest assortment of products available.
Broad range of topics to create content for in an ever changing tech atmosphere.
Great deals and offers including clearance products which are great when running promotions.
Cons:
Low commission rate of 1% general rate on sales.
Excluded product list which you gain no commission on.
When selecting an affiliate program, you have to know everything about it prior so you can make the best decision. If you have a different electronics affiliate program that you work with, share it here in the comments below!
The Internet's #1 Affiliate Training
It sounds like you're pretty familiar with the basics of how affiliate marketing works. Awesome! But is your website profitable yet? Are you stuck spending hours wondering why you aren't seeing results yet?
You aren't alone. Most newbie affiliate marketers are a little lost, jumping from one "how to" guide to the next, hoping to learn the secret sauce of how to make money with affiliate marketing
I was able to turn my basic niche blog into a six-figure earner in 18 months following the training from this company. They focus on building a sustainable business that will earn for years, not just a website that will "game" search engines for temporary rankings. That's why 8 years later my websites are still earning and still growing.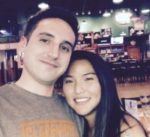 Nathaniell
What's up ladies and dudes! Great to finally meet you, and I hope you enjoyed this post. My name is Nathaniell and I'm the owner of One More Cup of Coffee. I started my first online business in 2010 promoting computer software and now I help newbies start their own businesses. Sign up for my #1 recommended training course and learn how to start your business for FREE!