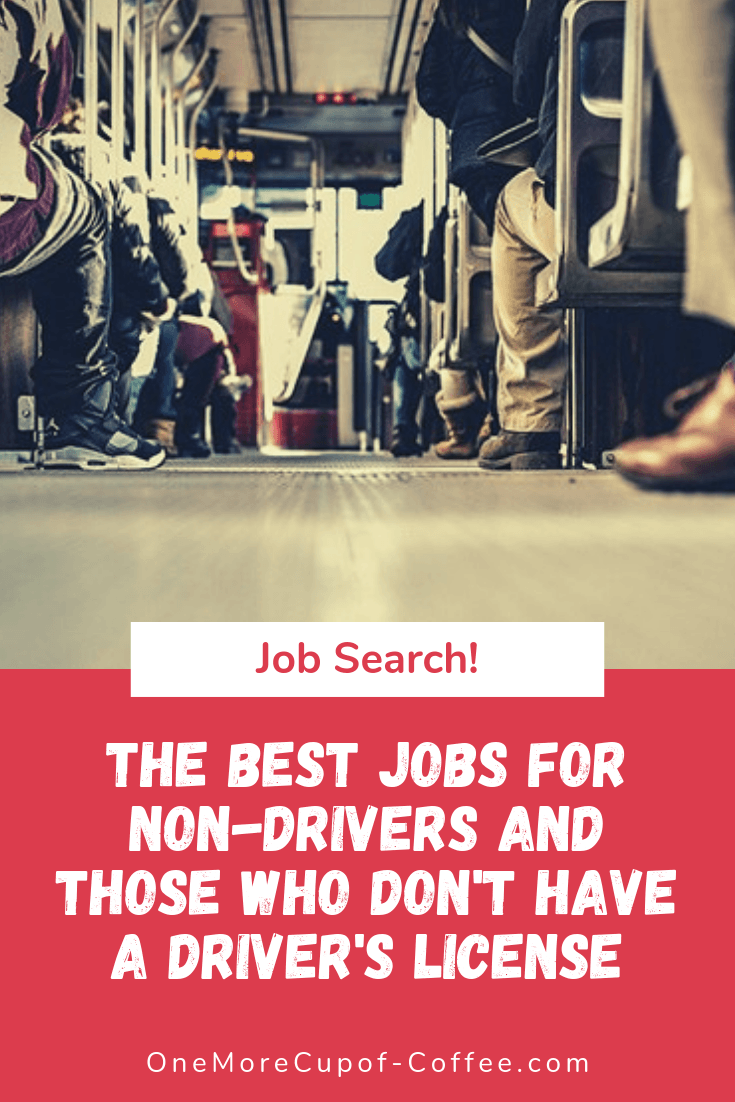 Are you looking for a job, but feel daunted by the task of finding a well-paid option because you don't drive or lack a driver's license? Surprisingly, more options exist for non-drivers than you might at first imagine! We'll look at some of the best jobs for non-drivers.
Who makes up the non-driving population of the US?
A greater percentage of individuals face this situation today than in the past, as one study found. Since 2008, the percentage of adult licensed drivers has declined, with only 76.7% of 16 to 44-year-olds possessing licenses as of 2014, while the percentage of 45 to 69-year-olds has decreased to 92.1%.
Why are fewer people driving?
Perhaps, most obviously, some folks are flocking to bigger cities with public transportation (and we will talk more about that, later).
Other individuals cite ride-sharing, disabilities, environmental concerns, the cost of car maintenance, preferring other methods of transportation such as walking or biking, and even being too busy to learn to drive as their reason for not having a license.
Whether you choose not to drive or are unable to due to circumstances beyond your control, we will look at some viable options that can help you earn a paycheck.
Do I have to have a driver's license to get a job?
Before you start interviewing (and maybe even before you start applying), be sure to get your ducks in a row. Once you are hired, you will need to provide forms of identification for your employer's I-9 verification process. If you don't have a driver's license, there are ways around it.
If you are a citizen of the US and over eighteen, the easiest and most familiar option will be to provide a valid photograph ID issued by your state's Department of Motor Vehicles or Driver License. To acquire this, you will need to have a birth certificate and a social security card, and you may want to consult your local government
To acquire this, you will need to have a birth certificate and a social security card, and you may want to consult your local government websites to ensure no other requirements exist.
After you have procured a valid ID card, you will want to consider your situation. Where do you live? If you are in a bigger city (and even some smaller cities), public transportation should be an option.
Get to know your city's bus route, and check to see where potential employers are located in relation to that route. Make sure you will be comfortable with any walking required to reach your job site.
Also, find out if options like Uber or Lyft are available in your area. If you miss your bus or find it is running late, these apps can be a huge help in a pinch.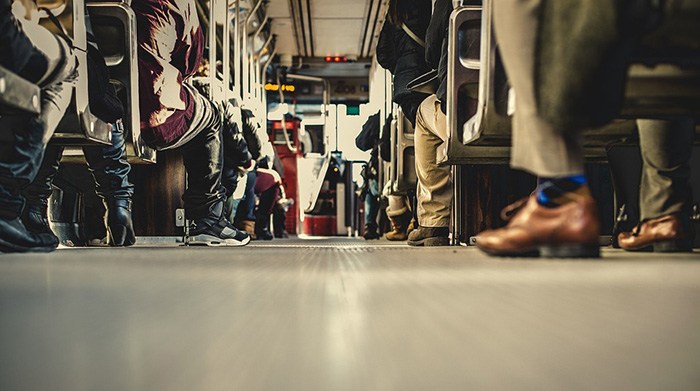 What type of job should you look for?
Okay, so this one isn't a specific job that you should seek. Before we dive into at-home options, know that you don't have to stick to work-from-home jobs if you live in a city with public transport, if you have arranged rides with a responsible individual, or if you apply to jobs that you can reach on foot or bicycle, regardless of inclement weather.
In that case, the best jobs would be those available on the route that fit your skills or experience.
If you will be exposed to the elements on your daily commute, be sure to pick up an umbrella (if walking), as well as a rain slicker to protect your head and clothing. Sunscreen may be desirable.
Pack a modest-sized towel, and whatever else you might need to restore a neat appearance upon arrival at your workplace.
When commuting in this fashion, be sure to keep an eye on the weather. A good practice is to look at the week ahead, and then check it before going to sleep each evening to be sure you allow yourself enough time and dress and pack appropriately on the following workday.
When searching for this type of job, it is a good idea to pay close attention to the requirements. Don't just look for the words "valid driver's license required" when seeking to verify appropriateness.
If it lists daytime travel or errands in the duties portion of the job description, you may want to call and see if the errands are within walking/biking distance.
It would be a mistake to not clarify this point, but never assume the job is out of the question without inquiry, especially in larger cities where many errands can be run on foot. You can always bring it up during the interview if it remains a concern.
Work From Home Options
So, if finding a job with public transportation or similar avenues isn't available or you would prefer a work from home option, here are some things you might consider:
Open A Service Inside Your Home
There are many types of businesses you can open right in your own home! If you have an interest in photography, you could set up your own home studio.
One other interesting idea would be to set up a home daycare center.
Do you have the patient heart and nurturing personality required to supervise children? Do you have a room or two that you can modify and dedicate to the business to ensure their safety? Running a daycare may be a great option for you!
This option is especially good, but not limited to parents with children of the age range you'd like to target for your client base. You may already have friends from local parent groups who can help you to network with those who would benefit from your services.
Sites like Care.com can also help you to connect with potential clients.
Safety is paramount when you are overseeing little ones, so be sure to investigate and comply with state and local law regarding both childcare and home businesses. Acquire any training and licensing necessary.
Be mindful of any allergies or illnesses your charges may have, and keep organized files on them in case of emergency. If you have pets, you will likely want to keep them cordoned off from the area where the children will stay for the safety of all.
Speaking of emergencies, regardless of state requirements, strongly consider taking CPR and/or first aid classes. You can use the American Red Cross or American Heart Association's sites to locate local classes.
If you hit a dead end searching online, your local hospital or law enforcement agency may be able to assist, and may even facilitate such classes.
A daycare is just one possibility for working from home, and there are many styles of businesses you can open inside your own house. Personally, I prefer to work online, rather than invite people into my home, just like with the examples below.
Freelance Work Online
Do you have a marketable skill that you can deploy remotely, such as social media management, proof-reading and editing, resume writing, graphic and design creation, programming, web design, or something similar?
Sites like Fiverr, Upwork, or Guru can help you to safely connect with potential clients.
Even if you don't have the skills, you can learn more about them. Or, if you have a talent, like writing, for example, but are not sure which industry to focus, or how to market it, consider checking out the courses at Udemy.
You can learn about social media marketing, copywriting, editing, whitepaper writing, and many other subjects. They have regular sales, during which you can purchase a course for $20 or less, and learn how to maximize your best skills for a successful freelance career.
To maximize your earning potential and visibility, follow these tips:
Create a profile and portfolio to showcase your particular talents. Consider making a website to which to you can point your potential clients.
Apply for multiple jobs each day. Some sites, like Upwork, have a cap or paywall for the number of jobs for which you may apply within a certain timeframe. Strategize accordingly. Apply for the jobs that appeal the most, and also (perhaps especially as a newbie), apply for jobs with fewer bids, increasing the chances of you standing out to the potential client.
Be fastidious in your work ethic, and provide stellar customer service. When you are a freelance worker, you are your own PR firm. Delivering a high-quality product in a timely fashion will ensure the positive growth of your reputation.
Be consistent. When you work for yourself, slacking off during a scheduled day can mean no work tomorrow, lowering your profit margins. Hold yourself accountable to the above standards, keeping your profile up to date, and consistently delivering a satisfactory work product to your clients.
Freelance work requires a certain amount of self-discipline, but can be rewarding as it provides flexibility and freedom from the 9-5 hustle. Ultimately, you may even find a more permanent employer, if the idea still suits you after experiencing the liberation of self-employment. UpWork.com is a great place to find "virtual assistant" jobs or freelance writing gigs. Pay is pretty low to start if you don't have any defined skills like photoshop or web design; they usually pay just a few buck an hour.
But an experienced assistant with good reviews can get $20/hour or more, so keep building that profile. Good writers can earn even more.
Of course, don't dismiss the potential benefits of being employed, such as health insurance, company discounts, 401ks, stock options, and more.
Become an Affiliate Marketer
Not into childcare or freelance work, but like the idea of working from home? Affiliate marketing may be your answer.
Affiliate marketing is the biggest thing to hit home-based entrepreneurs in recent years. The great thing is it doesn't require much money, you don't have to keep stock or inventory under foot, and you don't have to deliver anything yourself.
So, the first thing you want to do is learn everything you can about affiliate marketing. I have several blogs here on my site that teach about it.
You'll want to be sure you choose products that believe in and are passionate about it. If you're not sure about a product, you may even want to invest in it yourself so you can offer a genuine personal testimony about it.
The basic process is to get a blog website to talk about your products. Then, you sign up for various affiliate programs related to your niche. You'll want to talk about things relating to your product as well. Over time, your content gets indexed and ranked in Google, and people turn to your site to help them making buying decisions. For each product linked-to and sold, you make a commission.
Building an affiliate site is a great way to work from home, especially if you don't have a driver's license. All your business material is found online, and you don't have to deal with shipping, returns, or customer service like traditional businesses do.
---
What ideas have you investigated with regards to jobs that don't need a driver's license?
Has something worked out, or not panned out well? Let us know in the comment area!
One of the best job opportunities of the decade is working online. The online world is a "wild west" where anyone can start a business regardless of your age, race, education, or background.
The thing that matters most is that you are motivated and persistent. Even total newbies can earn money online by starting a simple website and putting some advertising on it.
I've been working online since 2010. You can learn how to do what I do in just a few weeks, and earning a full time income of over $10,000 per month is absolutely doable with consistent effort!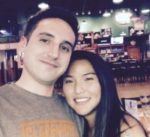 Nathaniell
What's up ladies and dudes! Great to finally meet you, and I hope you enjoyed this post. My name is Nathaniell and I'm the owner of One More Cup of Coffee. I started my first online business in 2010 promoting computer software and now I help newbies start their own businesses. Sign up for my #1 recommended training course and learn how to start your business for FREE!