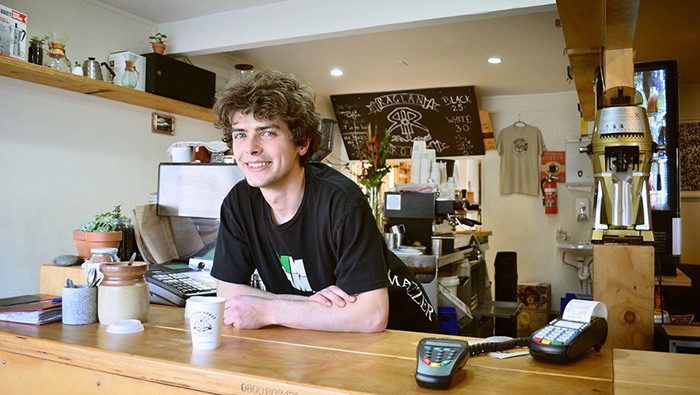 Are you an older teen or twenty-something looking for a great job experience that will put cash in your pocket? We'll look at some of the best jobs available for younger people today who are ready to get down to business and earn a living.
In 2016, the US Bureau of Labor Statistics reported that over 20 million 16 to 24-year-olds made up part of the US workforce. Young people looking for jobs may feel overwhelmed by the broad range of options available, so I'm here to help break down some of the most promising opportunities.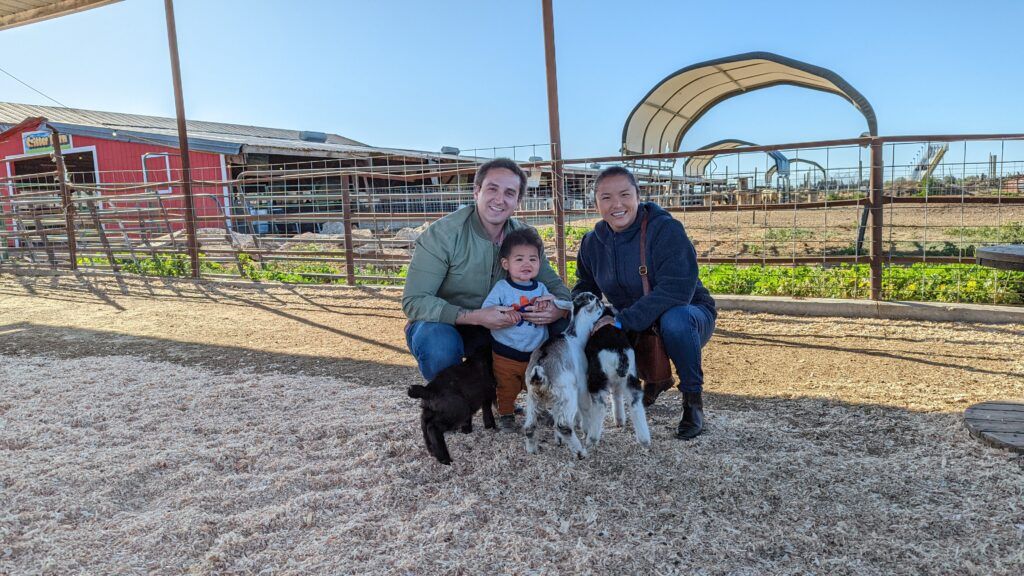 Are You Ready To Work Your Ass Off to Earn Your Lifestyle?
Are you tired of the daily grind? With a laptop and an internet connection I built a small website to generate income, and my life completely changed. Let me show you exactly how I've been doing it for more than 13 years.
The earlier you begin exploring career options by taking on a job, the more likely you are to find gainful and improved employment situations down the road. Congratulations on taking the first step towards your future success!
Maybe you already have an idea of what you would like to do. Many young people find themselves inspired by characters in favorite tv shows and movies when exploring their choices.
This is a terrific way to find out about career possibilities, but before deciding on whether a specific career is definitely for you, make sure to investigate the career and understand if it's a good fit for you, not just your favorite character.
Of course, the benefit of working from a young age is that you may still have a familial safety net, which means you can safely explore different options without making a long-term decision about what you ultimately wish to do for a living.
Even so, having an idea of the path you would eventually like to follow will help you to better select the first few jobs that will help you to acquire the experience needed to reach your dream position.
Sites like O*NET (onetonline.org) can help you to research specific occupations and the types of personalities, values, and skill set best-suited to those careers. You can also see related careers, to help you be sure the option you go with is truly the best fit.
O*NET also lists the median salaries for occupations, so you can identify whether the pay will be sufficient to fund the type of lifestyle you wish to enjoy.
No matter how much you enjoy a job, it is still work! So be sure to do something that you find rewarding, and that you find personal or financial fulfillment in your work or both.
Now that you have some food for thought regarding how your current job search ties into your future goals, here are some of the most popular jobs for young people looking to earn a decent living.
The Best Jobs for Younger People
The following jobs are ideal for those who don't necessarily have a degree under their belts but are willing to undergo on-the-job training or invest a little time in certification.
Pro-tip: Examining the O*NET occupations pages for these jobs will help you to identify common skills and interests you share with these occupations, which in turn will help you to better prepare for interviews and showcase why you should be hired.
1. Customer Service Representatives
Over a fifth of employees in this sector come from the 16-24 age range. This is a fantastic option for young people who are conscientious, technologically savvy, good communicators, and desire to help people. People with such qualities will find it easier to get hired in this field.
If this describes you, not only are you likely to find customer service fulfilling, but you will gain valuable experience with communication and diplomacy, which will be appreciated in nearly any field you join, later.
Customer service representatives are typically familiarized with company policies and procedures and are then deployed to assist customers with orders, returns, complaints, information, and sometimes troubleshooting.
The median pay for this field is $15.53 hourly or $32,300 annually, but experience and technical or professional skills can help you to find better-paying jobs in specific markets like Information Technology.
2. Pharmacy Technician
If you have a mind for organization and enjoy fast-paced environments that aren't solely customer-service based, becoming a pharmacy technician may be a great option for you.
Pharmacy Technicians assist customers with questions on the phone and in person, take prescriptions and examine them to ensure accurate information is present, fill bulk medicines, maintain an organized pharmacy environment, and may perform a variety of related tasks.
The median pay for this field is $14.86 hourly or $30,920 annually.
3. Fitness Trainers and Aerobics Instructors
Nearly a third of fitness trainers and aerobics instructors are between the ages of 16-24, making this a hot area of interest for young, athletic individuals who are proactive in their work approach and willing to develop strong and supportive relationships with their clients.
Fitness trainers work directly with clients in a gym or health club environment, providing feedback on form and performance and assisting with personalized and group routines. They may also perform some light cleaning and administrative duties, depending on the size of the gym.
The median pay for this field is $18.34 hourly or $38,160 annually.
4. Home Health Aides
Home health aides require a little less experience in a related field than the previous job types, making this ideal for someone who may have little to no experience, but who has a desire to develop strong relationships in their work while nurturing clients who need assistance on a one-on-one basis.
Home health aides visit the homes or facilities of patients requiring regular living or medical assistance such as medication administration, bathing, dressing, or monitoring and documenting vital signs.
They may also engage with the patients on a more personal level by reading or visiting with them, providing valuable companionship to those who may not be able to leave their living environments.
The median pay for this field is $10.87 hourly or $22,600 annually.
5. Medical Assistants
You may be beginning to notice a trend – the health and wellness field is generally a growing field with a bright outlook, so these types of jobs a good way to investigate whether you might be interested in sharing that outlook.
The ideal medical assistant will be someone who does not mind working in a fast-paced environment and multitasking, as they must often rapidly switch from duties like patient communication to documentation or filing.
Like home health aides, medical assistants may perform light medical duties with patients such as recording vital signs or interviewing patients for symptoms and other health related information. Additionally, medical assistants are often responsible for administrative tasks such as record collection and keeping, and scheduling appointments.
The median pay for this field is $15.17 hourly or $31,540 annually.
6. Self-Enrichment Education Teachers
If you have an artistic talent like dancing, drawing, painting, music, or even a more athletic skill like diving or swimming, and you think you would enjoy coaching others toward improvement in that area, consider becoming a teacher of that skill!
Self-enrichment education teachers help people to acquire skills that help them to lead more fulfilled lives by providing supportive coaching and instruction. This is the perfect job for independent folks.
You may develop your own teaching style, and don't necessarily need to work for a specific business if you can network and develop your own client base, and provide the necessary supplies such as musical instruments or a studio space for dancing.
The median pay for this field is $17.95 hourly or $37,330 annually.
7. Construction Laborers
For those who enjoy physical labor and working with their hands, but don't necessarily have a ton of work experience, construction is a perfectly suitable early job with fairly decent pay.
Construction laborers work on construction sites and perform tasks such as carrying items, using power tools, cleaning, assisting craft workers, digging, and more. Working on a construction site can be a temporary gig, or it can provide valuable experience that (with the appropriate training) can lead to a career in contracting or project management.
The median pay for this field is $16.07 hourly or $33,430 annually.
8. Refuse and Recyclable Material Collectors
This is another great option for those who enjoy physical labor, with the potential to move into other departments such as mechanics, safety, or administration, depending on your ambition and goals.
Refuse and recyclable material collectors may drive a vehicle or collect refuse from residential and commercial locations, and often perform small related tasks such as completing incident reports or service requests for auditing purposes. There is a high amount of stability in this field, as it will always be in demand.
The median pay for this field is $16.95 hourly or $35,270 annually.
This is just a snapshot of many of the great jobs available for younger people today. Dig deep to find your interests and skills and you'll be on the path to discovering the perfect career for you.
One of the best job opportunities of the decade is working online. The online world is a "wild west" where anyone can start a business regardless of your age, race, education, or background.
The thing that matters most is that you are motivated and persistent. Even total newbies can earn money online by starting a simple website and putting some advertising on it.
I've been working online since 2010. You can learn how to do what I do in just a few weeks, and earning a full time income of over $10,000 per month is absolutely doable with consistent effort!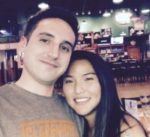 Nathaniell
What's up ladies and dudes! Great to finally meet you, and I hope you enjoyed this post. My name is Nathaniell and I'm the owner of One More Cup of Coffee. I started my first online business in 2010 promoting computer software and now I help newbies start their own businesses. Sign up for my #1 recommended training course and learn how to start your business for FREE!