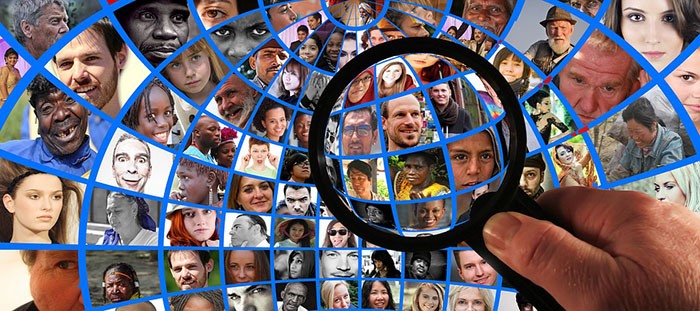 If you are the type of person that appreciates how the human conditioning and mind work, as well as the social issues of our day, then you may be a sociology major. The study of sociology covers many disciplines that are assets in many types of occupations. I'll show you best jobs for sociology majors.
What is Sociology?
There is no greater time in history to understand how the differences in the various social relationships and interactions affect our lives today. We all come from different backgrounds and are constantly striving to understand the walk of another.
Everything that touches us affects who we are today and perhaps even, where we are going. Many factors go into who we are and what our motivations are. Our gender, our race, our religion, crime factors, where we live, our socioeconomic status, adversity in our lives –it all matters in comprising who we are and affect our everyday actions. What happens in our lives and how we handle it all boils down to our psychological makeup.
So, think of studying sociology as studying to be a social scientist of sorts. You would research data and statistics in order to gain a better understanding of social order. You might learn interview skills, how to differentiate fact from a hypothesis, master debating skills to present your hypothesis while giving explanations for your reasoning and so on.
Your goal as a student of sociology would be to better understand human and social realities and conditions, how they came to be, and what can be done to improve them. Some of the important social issues of today are inequality, globalization, immigration, the environment, poverty, and race.
In short, sociology helps us to better understand our world, and if we can better understand the world we can live in, we are able to forge ahead better to seek promising solutions.
What skills does a sociology degree help to develop?
Sociology analyzes the way we decide to do things or what decisions we might make. It studies our behaviors, both in a personal level, and one that affects all of our society.
As I discussed before, many of the scientific applications come into play when we study sociology. These are some of them:
You become a great analyst: Many employment sectors seek people who have analytical skills and are able to analyze things down to a science, with precision.
Research skills: A person studying sociology has to be able to come up with great theories, which all must be backed up by factual data and this is where research comes in.
Critical thinking: As you gain the knowledge you need to present an argument, your critical thinking skills come into play as you learn to decipher what is relevant and important and what isn't.
Great communication skills: The ability to communicate strongly and effectively is developed as the sociology major must then convey their findings effectively. You learn to be able to communicate both orally and written, as you submit papers which clearly show your theories and supporting data. A major asset is when you learn how to take the most intricate information and are able to break it down to where others can easily grasp it.
Understanding of interpersonal relationships: Perhaps one of the most relevant and important skills or traits learned is that you gain an understanding of the social issues encompassing many communities on cultural, personal, community, and even global levels.
Problem-solving: Of course, in seeing how conflict arises from adversity and identifying the issues that plague society, a sociology major learns to see how they can be best addressed or at least improved upon.
Working well with others: It does take a village to improve the lives of others, so the sociology major learns how to work well with others and brainstorm to solve matters of importance. They learn to work with people in all backgrounds, ethnic races, nationalities, cultures, etc.
The Best Jobs for Sociology Majors
We can see from the wide range of skills that are refined through a major in sociology that jobs for sociology majors aren't limited to its field. By applying any or all of the skills that sociology majors learn in their studies, the career possibilities are wide and varied.
Nearly 10% of the undergraduate degrees given each year fall to sociology majors. It might surprise you to learn that most sociology majors enter the workforce right after earning their bachelor's degree, rather than going to graduate school. These are some of the top jobs for sociology majors:
Social Workers help people cope with problems that affect their daily living. Some treat mental, emotional, and behavioral disorders. Some work in mental health clinics or hospitals, while others work in schools or human service agencies. And some have their own private practice.
Social workers learn about social differences in their studies and are able to apply the skills learned to access their patients and clients and help them resolve the issues that plague them.  Excellent listening and communication skills are needed in this type of work. 25% of the sociology degrees awarded find work as social workers and in other counseling jobs.
Social workers average $50,000 a year in pay.
Policy Analysts, like sociology majors, use strong communication skills to convey their findings and help others, particularly those in government, understand the basis of their research. They work with research that impacts the general population and will usually recommend governmental solutions to address issues and how policies affect government, businesses, and people.
They might evaluate current events, even social ones like healthcare and LGBT issues, as well as others. They'll research the political system involving the US and foreign countries. Their work helps them to forecast political, economic, and social trends.
Political analysts earn an average salary of $99,000 a year.
Lawyers must be able to analyze tedious situations and think critically, just as sociology majors do. They use their research skills in their law practice as they work cases involving child custody, divorce, adoption, criminal law, personal injury, and more. All of these types of cases are better understood and have more chances for winning when a lawyer understands the human condition better as learned through sociology.
Lawyers gather facts and evidence as they present a theory to try their case. Someone wanting to become a lawyer does need to attend law school on top earning their sociology degree, which is usually another two or three years.
Lawyers earn around $115,000 a year.
Human Resources (HR) Representatives are the mediators at a company or corporation that help resolve conflicts and personnel issues. It's understandable, then, that an HR Representative would need to know how to communicate effectively with people and be good at problem-solving, both of which are mastered by sociology majors. HR Reps must also be able to analyze situations well and make decisions that are fair for all parties.
HR helps with hiring new employees, training them, help them to understand compensation and more. HR Reps must have excellent interview skills for this as they address candidates to be sure they are suitable for a position.
The average yearly salary for HR Representatives is around $50,000.
Public Relations Specialists have to be master communicators. They also need the sociology major's talent for understanding others and knowing what makes them tick. As PR Specialists are also involved in press releases, they have to have excellent writing skills to communicate the necessary stories about their clients or the organization they work for.
PR Specialists must be able to effectively win others over to get support for the campaigns they are in charge of. In short, a PR Specialist's job is to favorably promote a public image of an individual, company, or organization.
PR Specialists earn around $50,000 a year on average.
Economists analyze the production and distribution of goods, services, and resources by gathering data, researching market trends, and evaluating issues related to the economy. There are entry-level jobs for economists that only require a bachelor's degree in a field such as sociology. Some jobs do require graduate degrees, however.  
Economists can earn just over $100,000 a year.
Sociologists study the social behaviors of society by looking at their cultures, groups, social institutions, and processes at work when people interact. Most sociologists work for colleges and universities or for the government. To be a full on sociologist, you do need to advance your bachelor's degree to get a master's degree as well.
Sociologists earn nearly $80,000 a year.
We've looked at seven great career opportunities for sociology majors and there are more! Other great options are counselors, market research, probation officer, urban planning, consumer research and others. The key to finding the perfect one for you is to look at your own interests and skill level and match them to the career that best suits them.
One of the best job opportunities of the decade is working online. The online world is a "wild west" where anyone can start a business regardless of your age, race, education, or background.
The thing that matters most is that you are motivated and persistent. Even total newbies can earn money online by starting a simple website and putting some advertising on it.
I've been working online since 2010. You can learn how to do what I do in just a few weeks, and earning a full time income of over $10,000 per month is absolutely doable with consistent effort!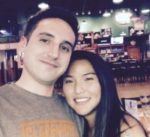 Nathaniell
What's up ladies and dudes! Great to finally meet you, and I hope you enjoyed this post. My name is Nathaniell and I'm the owner of One More Cup of Coffee. I started my first online business in 2010 promoting computer software and now I help newbies start their own businesses. Sign up for my #1 recommended training course and learn how to start your business for FREE!