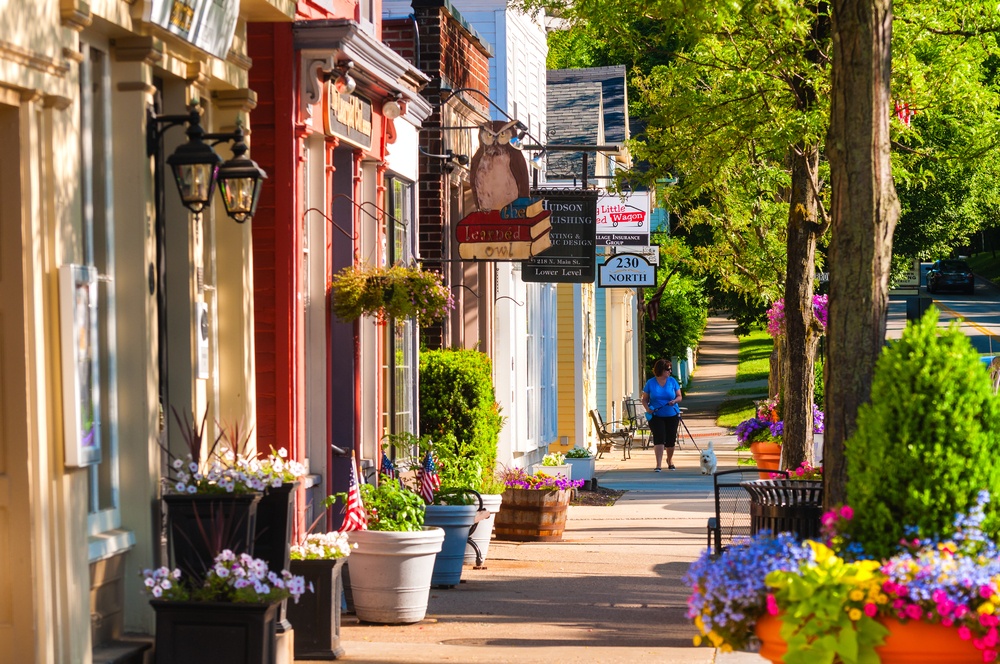 You can't beat small towns for the schools, the community, and the peaceful life. Without a lot of industry, though, finding a job can be challenging. That's why so many people in small towns end up starting their own businesses and side hustles. According to the U.S. Small Business Administration, there are more than 32 million small business located throughout the United States, many in rural communities.
Believe it or not businesses in small towns enjoy better rates of success than their counterparts in big cities. According to the Score, which operates a country-wide network of small business mentors, around 56% of small business in rural communities are profitable, as opposed to only 53% in urban areas.
Operating a business in a small town has advantages. You have a chance to run an operation that is one-of-a-kind as far as that community goes, which means you probably won't have a lot of nearby competition. A second advantage is that it's easier to keep operating costs low in a small town compared to medium and larger sized cities.
One frustration of living in a small town is the fact that some services are not local. People in small towns prefer the chance to patronize the businesses of their own communities, so they don't have to drive to a neighboring community for goods and services.
And community is what small towns are all about. If you have the desire to open a business or side hustle in your small town, you will enjoy the best chance of success if you start an enterprise that does not already exist there. What are the commercial gaps people in your town complain about? What kinds of businesses do they wish were open nearby? This is a good indicator of the type of business you should open.
Small-Town Business Ideas To Be Your Own Boss & Build Your Community!
The businesses listed below have high rates of success in small towns. Check out these options if you are considering starting a new enterprise in your rural community:
Dog-Walking Service
Dog-walking and pet-sitting services do very well in small towns and are cheap to operate. Whether they like it or not, many people in small towns must drive to larger cities to work. Due to the length of this commute, their pets are left at home all day by themselves. Additionally, when these families go on vacation, they don't want to take their pets with them or board them in a facility with unfamiliar people in a larger town.
Why not solve their pain point by operating a combination dog-walking/pet-sitting service? You don't need any specialized knowledge to get started, just a love for animals and a few basic supplies, like leashes, water bowls, and treats. You can even potentially operate a doggy-day care out of your home or let your neighbors bring their pets for overnight stays when they are on vacation.
Pet-sitting services have large profit potential. You can make in excess of $30,000 annually as a dog-sitter in your community.
Restaurant
If there isn't already a restaurant in your small town, here's your chance to open one. Every community needs a central gathering space, and restaurants fill that gap nicely. By opening a restaurant in your under-served small-town community, chances are you will not only become a respected business owner but a community leader as well.
Restaurants are often known for facing high rates of competition and overhead. But this is not necessarily true in small towns. Small town restaurants typically keep their menu and hours limited to keep labor costs and food wastage low. Retail space is also often cheaper in small towns.
As with any business, marketing is often the key, not just to attract local customers but also customers from outside areas. Sparklight has great tips on how to market your small-town restaurants to achieve reliable revenues.
Electrician
Electrical problems can be very dangerous, and your neighbors don't want to wait for someone to drive from fifty miles away to fix these issues. If your small town does not have a local electrician, you should consider providing these services to your neighbors.
Between training and journeyman field work, it takes on average four to five years to become an electrician. If you don't already have this toolset and don't have the four or five years to complete the training, considering partnering with an electrician from a nearby area. Electricians in small towns are in steep demand, especially these days. Opportunities for electricians are high and growing ever day.
Ice Cream Truck
People in small towns need treats too, and an ice cream truck can be a very profitable enterprise. School nights, as well as community functions and holiday events are all terrific venues where you can set up your ice cream truck. With an ice cream truck, your menu items are pre-packaged, which keeps food costs low. 
You can make more than $30,000 per year operating an ice cream truck in your small town.
Trash Services
Some small towns are so rural, there are no options for curb-side trash pick-up, leaving residents to have to haul their own trash to the dump.
This is another business that is relatively cheap to start. Believe it or not, you can open your own trash service for as little as $600.
Mobile Laundry Service
Just like big towns, small town citizens have laundry needs. But there might not be a laundromat or dry cleaner than can provide pressing and wash-and-fold services. Busy professionals don't have time to drive to larger cities for these services.
By operating a mobile laundry service, you can make up to $22 per load per load of wash and fold laundry. Even better is the fact you probably already have all the equipment you need to get started. 
Accounting and Tax Preparation Services
Have an accounting or business degree? Then consider providing accounting and tax preparation services to your neighbors. People want an accountant or tax preparer they know will take care of their interests. And virtually everyone needs one. If your community does not already have someone providing these services, you will have instant access to a reliable customer pool.
Make sure you take every opportunity to network with your neighbors to find success with this type of business in your small town.
Salons and Barbershops
Like restaurants, salons and barbershops provide excellent places for locals to network. If you like to help people feel and look good, and know a little something about hairstyling, then opening a salon or a barbershop (or a combination of the two!) might be an excellent way to make money in your small town.
Developing a solid customer base makes the difference when it comes to running a successful salon, according to Business News Daily. In a small town, you have an almost captive audience, virtually guaranteeing your success.
Pet Grooming
People who live in small towns often plenty of their pets, but most people don't have the time or the patience to deal with grooming their own pets. If you are good with animals, and don't mind splashing around with them, consider opening a pet-grooming business in your small town. This is also an excellent sideline to a dog-walking or pet-sitting service.
Having at least 300 square feet of usable space in your home is necessary for a home-based grooming service. This is because you will need a space to not only groom the pets but also store your supplies. Alternatively, you could also consider opening a mobile grooming business.
Yoga Studio
Yoga studios are inexpensive to open and can provide excellent exercise opportunities for small town residents. As mentioned previously, retail space in small towns tends to be cheap compared the cost of the same-sized space in larger towns. You may even be able to use space at a local community center to host your classes.
Yoga studios require less equipment than gyms and exercise facilities. This tutorial suggests at least 1000 square feet of usable studio space and has other tips for opening a yoga studio in your small town.
Internet Service Provider
These days, everyone needs to be connected to the world-wide web, no matter where they live. This includes small communities. Traditionally, these small communities have been served by slow and expensive DSL internet. With the advances in cell data and the extensions of broadband services, small towns are paying plenty of money to upgrade the Internet speeds of their residents.
There are millions in ongoing federal grants to help small towns get better Internet. Starting a Internet Service Provider business is not that difficult and you can take advantage of all those government grants to help get started.
Tutoring
If you have a knack for helping people learn, why not open a tutoring service for your neighbors? There are several different ways to start tutoring services, including buying a tutoring franchise or running a home-based business.
You are most likely to succeed as a tutor if you have an educational background or can offer industry expertise. For instance, if you have a background in business or an engineer, you can teach all levels of math to children at a variety of ages. 
Smoke Shop or Liquor Store
There's not much to do in small downs but have a couple of beers with friends or maybe even a cigar, making a smoke shop, cannabis shop, or liquor store, a great idea for any small town. What makes these stores a great idea for small towns is that there can be multiple in one location, and it's pretty easy to outcompete big box stores with things like more unique selections, different hours, more convenient locations, or even just better atmosphere. I mean, who wants to run to Walmart at 10PM for a bottle of booze with their fluorescent lighting and massive aisles when you can pop to the local, have a quick chat, and support a small business? The choice is easy.
General Contractor
People in small towns need things built, just like anyone else, but this is one of the hardest services to find in smaller communities. This means residents often must pay thousands of dollars extra to entice contractors to come from outside areas.
If you have the background and passion for it, getting started as a general contractor can be a lot easier than you think.
Music Teacher
Learning to play music is one of the best cognitively developmental tools that exists. Many small-town schools do not have large enough budgets for music education, leaving residents to have to acquire private music teachers. And for the small-town schools that do offer formal musical education, many people want their children to get more specialized training and education than can be offered at the school level.
You don't need a formal education to start a music lessons business, just the ability to play the instruments you are teaching.
Bed and Breakfast
Lots of towns are so small they are not served by hotels. If you have extra space in your home, why not start a bed and breakfast? People do travel to small towns, for business and vacation reasons or sometimes just to visit family.
You can make over $90,000 per year running a bed and breakfast out of your home. If you like meeting people and hosting them in your home, this might be the perfect business for you.
Grocery Delivery Service
If you live in a small town, you might not have a grocery. Or if you do, that grocery probably doesn't have a delivery service, something that benefits people who are too busy or have a hard time making it out to shop.
You can earn around $27 per hour running your own mobile grocery delivery business. All you need to get started is your vehicle and coolers, and your basic grocery delivery business will be up and running in no time!
Car Mechanic Service
You don't have to own your own garage to be a car mechanic. If repairing automobiles is your thing, then your small-town neighbors need your help. You can repair vehicles in your own driveway or even offer a mobile car-repair service. Advertise your services at the local post office and restaurants and you will find customers right away.
Taxi or Rideshare Service
Most small-town residents have their own cars but what about those who don't? Or if their car is in the shop? Or they are too old to drive? Or need to get to the airport in the nearest large city but don't want to leave their car there?
Starting a one-person taxi business in a small town can be as simple as getting a state and local business license, since taxis are not subject to municipal regulations in many areas.
Landscaping/Snowplowing Services
Most places in the United States are also in need of plowing services in the winter. You can find residential customers as well as sub-contract with your municipality. Even if you don't live in a region that gets a lot of snow, snowplowing can be a lucrative sideline to your landscaping business.
It doesn't take a lot of specialized knowledge to open a landscaping business. Opening a landscaping business is easy as is comes. In fact, you can open a landscaping business in as few as five steps.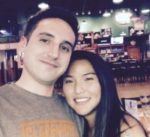 Nathaniell
What's up ladies and dudes! Great to finally meet you, and I hope you enjoyed this post. My name is Nathaniell and I'm the owner of One More Cup of Coffee. I started my first online business in 2010 promoting computer software and now I help newbies start their own businesses. Sign up for my #1 recommended training course and learn how to start your business for FREE!