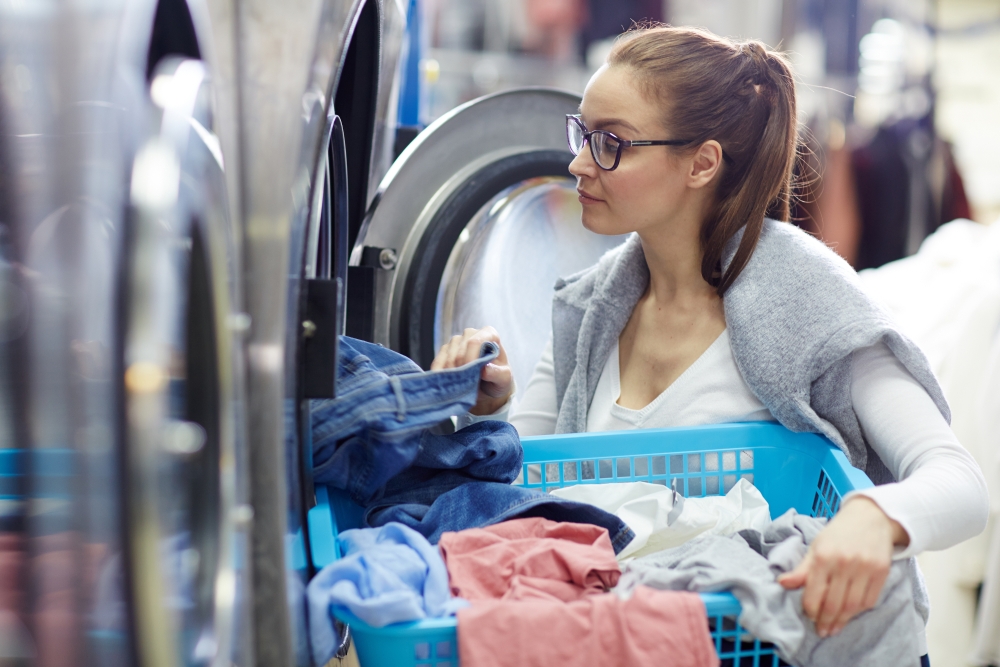 Laundromats are one of those business types that you see all around you on a daily basis and probably never even notice – until you end up needing one. But if you pay attention to the distribution of laundromats in your area, you'll quickly realize that they are all over the place.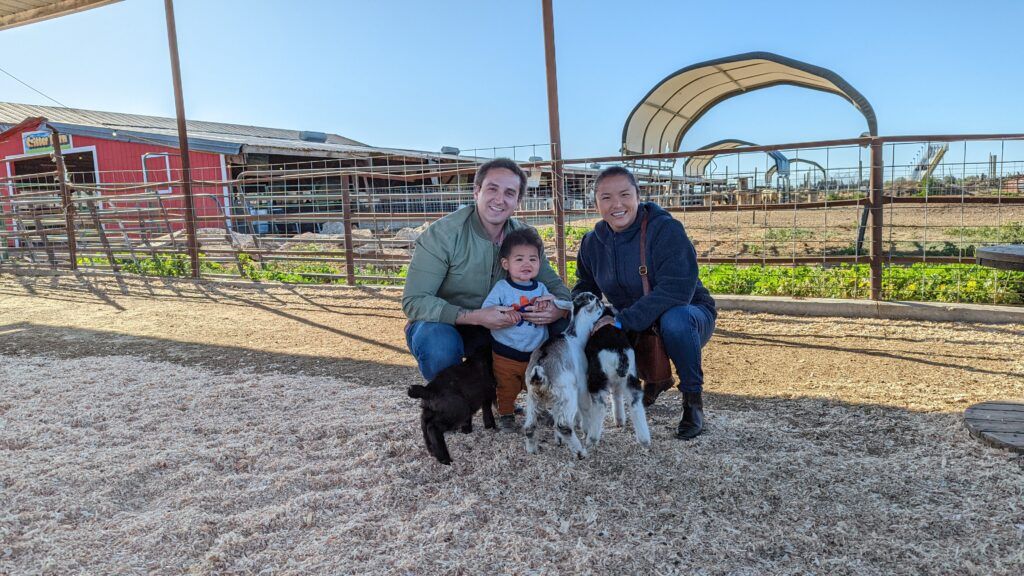 Are You Ready To Work Your Ass Off to Earn Your Lifestyle?
Are you tired of the daily grind? With a laptop and an internet connection I built a small website to generate income, and my life completely changed. Let me show you exactly how I've been doing it for more than 13 years.
With so many of them around, are laundromats really profitable? The short answer is yes – but running a successful one does come with a few caveats. You need some significant initial capital to start the business in the first place (though still less than you'd need for many other similar types of businesses), and you'll have to invest a lot of your own time during the company's initial stages.
That said, if you're responsible and have a plan, a laundromat can be a great source of income with solid long-term prospects.
Are Laundromats Really That Profitable?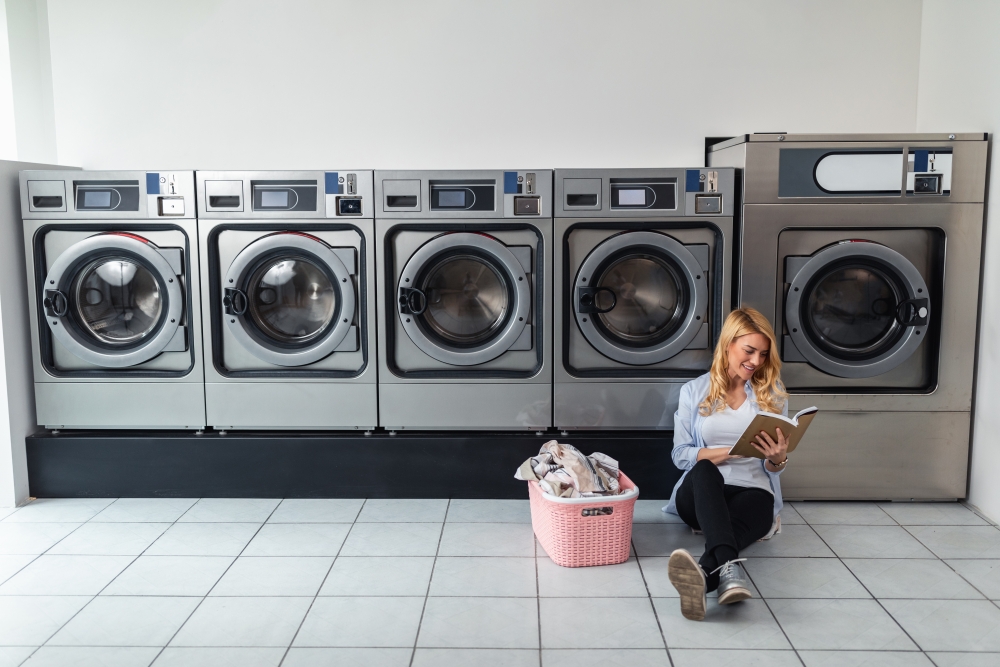 The profitability of a laundromat depends on factors like its location and the way it's managed, but in general, even the slowest ones tend to bring in at least $200 – $300 a day. At the higher end of the profitability scale, you're looking at profits of around $1,300 – $1,500 daily.
One of the best things about a laundromat is that it can be run with practically no staff. Some operate with no staff members present on a regular basis, with the owner just coming in daily to collect their earnings and perform some maintenance on the machines.
They're also easy to scale up. Once you've figured out how things work and have stabilized your first laundromat's position on the market, it becomes very easy to open new locations and increase your reach.
What Are the Costs of Running a Laundromat?
Your main expenses will be tied to rent, machine maintenance, and utilities. Laundromat units can be expensive to purchase, but many of them come with great warranty plans that will reduce your running costs and will help you remain stable when things start breaking down.
Don't ignore the cost of utilities. Washing machines consume a lot of water and electricity, and they will easily eat up a large chunk of your profits. The good news is that those expenses are usually directly tied to profits. In other words, a washing machine will only use water and power while it's actually running a load and therefore bringing in money.
Supplies like detergents and fabric softeners are relatively cheap compared to your other running costs. You may even choose to forego them completely. Many laundromats expect their customers to bring their own cleaning products.
If you want to keep things as convenient as possible for your customers, you should look into supporting alternative payment methods like credit cards. These will come with a small overhead (usually a few percent of each transaction), but will draw in even more people.
You should also get good insurance, because it can be a lifesaver in many circumstances.
All in all, you're looking at a profit margin of anywhere between 10% and 30%. This will vary with factors like the popularity of laundromats in your area and the cost of utilities. Some laundromats actually lose money during their first few months, meaning that you'll need enough financing to make it through that period until you stabilize.
Advantages of Running a Laundromat
Compared to other types of businesses that you can run solo, laundromats offer many unique advantages. Here are some points to consider about setting up a laundromat.
Low Labor Requirements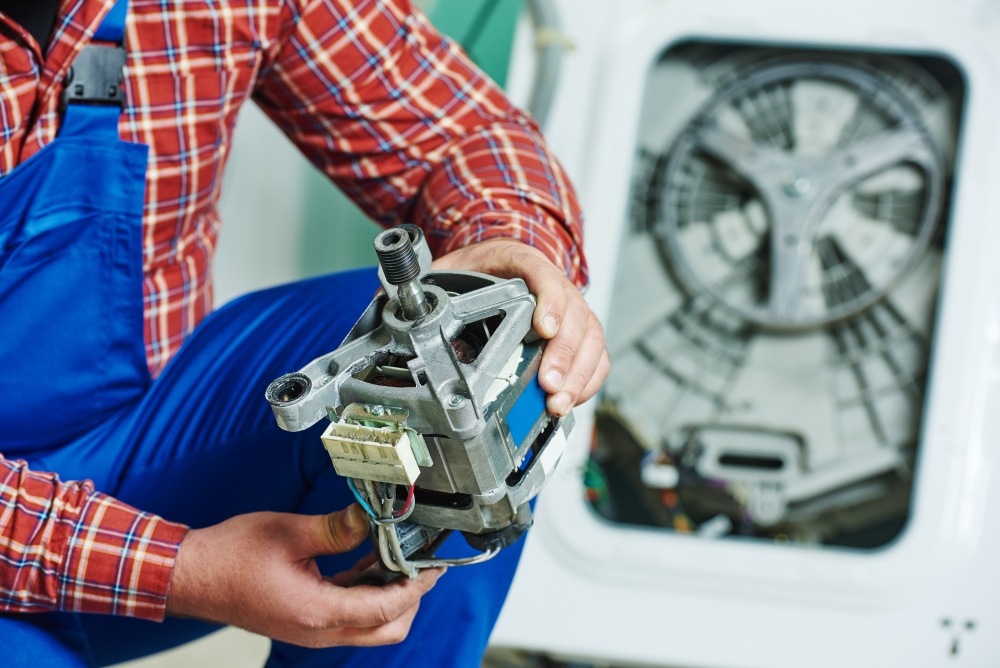 You don't need a lot of staff to run a laundromat. In fact, you may not even need any employees at all. Many modern laundromats operate in a completely automated fashion. People come in, set up their chosen machine, insert money, and then just wait for their laundry to finish. All you have to do is regularly collect the money as it piles up.
You will also have to maintain the machines as they occasionally break down. But as long as you've invested in quality equipment, this should not happen too often. The skills you'll need to perform those repairs aren't very complicated to learn either. Many of the machines you'll be using are designed in a modular fashion, with components that you can just swap out.
Stable Through the Year
Laundromats don't depend on any seasonal events and are not generally affected by the time of the year financially. People always need to get their laundry done – and as long as you stay open, customers will keep coming. You don't need to worry about seasonal swings complicating your planning and staffing.
Easy to Adapt Around Your Lifestyle
Even if you are the sole person working at your laundromat, it still won't place a significant strain on your schedule. It will take you an hour or two per day to clean up the place, collect the money, and check machines for any signs of problems. And as long as you pay attention to technical issues and stay ahead of them with timely repairs, you won't need to anticipate too many long working days.
No Complicated Procedures
A laundromat is easy to run once you've set everything up. Since it's a self-service type of business, you don't need to worry about interacting with customers and explaining how to use your machines. Training new employees – if you decide to hire any in the first place – is also going to be very straightforward. The low skill barrier will increase the size of your recruitment pool and will make it easy to fill any gaps you have in your workflow.
Relatively Low Inventory Needs
Other than detergents, fabric softeners, and some cleaning supplies, you don't need to maintain any inventory for a laundromat at all. It can be a good idea to keep an eye on the market for spare parts and buy more expensive ones when they show up at a good discount. But even then, you won't need more than one or two storage rooms to satisfy your needs in this regard completely.
Easy Bookkeeping
No invoicing, no complicated orders with multiple items and different tax rates – you just collect money from your customers and maintain a simple accounting book. While getting an accountant is definitely recommended once your business starts growing, it's not mandatory in its initial stages.
You can take care of your bookkeeping on your own. Just make sure to do it diligently, because laundromats tend to attract the attention of tax authorities more than most other types of businesses. Like other cash-based operations, they can be used for illicit purposes like money laundering and are usually controlled more strictly.
How to Promote a New Laundromat
You'll quickly find that the laundromat market is quite competitive. Most people underestimate the challenge they face in this regard when setting up their own laundromat for the first time. Promotion is crucial in getting your foot in the door. Once you've established some presence, things will start flowing much more smoothly.
Social Media
Social media is one of the best ways to promote a new laundromat. Check local groups for your neighborhood and individual buildings, as well as groups like "Mothers in <your town>". You will find plenty of people willing to check out a new laundromat. Even those who already have their favorite places will usually be open to new suggestions, especially if yours is closer to their home or offers other perks.
Classifieds
Classifieds get ignored by many entrepreneurs in today's age of digital media, but they can work quite well for promoting a business like a laundromat. Post an ad in some local newspapers and magazines and you might be surprised by the response rate. This is especially true for areas with a larger concentration of senior population. Elderly people tend to be more focused on traditional print media and may not pay too much attention to Facebook and other social media platforms.
Your Own Website
Having your own website is a great way to promote a laundromat, especially when combined with the above approaches. At the very least, it will help create a sense of additional credibility for your business. You don't have to get too fancy with this – it's sufficient to set up a simple WordPress site with a few pages outlining your basic services, fees, opening hours, and other details that might be of interest to potential customers. Pick a good theme and a suitable domain, and you're good to go!
Things to Keep in Mind When Setting Up a Laundromat
If you want to avoid unpleasant surprises at the start and maximize your long-term profits, there are some points that are important to keep in mind for running a successful laundromat. You should be prepared to spend a lot of money on the business in the beginning, and you should be ready to do some hard work yourself while you're still getting started.
Significant Initial Investment
A laundromat can cost around $200,000 just for a small number of basic washing machines. If you want to go with more expensive ones and add extra features to the place, this can easily grow two or three times. It's not uncommon to see initial costs well above $500,000 for laundromats in more competitive markets.
And while you can buy your machines used, that's generally not recommended. You will want to maximize the value of your investment, which almost always means buying brand new machines.
You'll Be Expected to Do a Lot of Work at the Beginning
Running a laundromat might be relatively easy once things have stabilized, but the initial period can be a huge grind. You'll have a lot of work setting up the place and ensuring everything works correctly, and you'll likely need to remain on-site regularly for at least the first few weeks. As soon as anything breaks down, you will need to prioritize fixing it. If your laundromat sees a lot of traffic, even a single machine that breaks down can reduce your profits significantly until you've addressed the problem.
Study Your Local Market Carefully
Pay attention to where you're setting up. Sometimes, opening a laundromat just one street down from where you originally intended to can make a huge difference. This is a competitive field, so take some time to study the local market and figure out where your main competitors are. Use the internet to search for historic data if you have access to it. Look for trends like laundromats frequently opening and closing within a short timeframe in certain areas.
Consider Additional Income Sources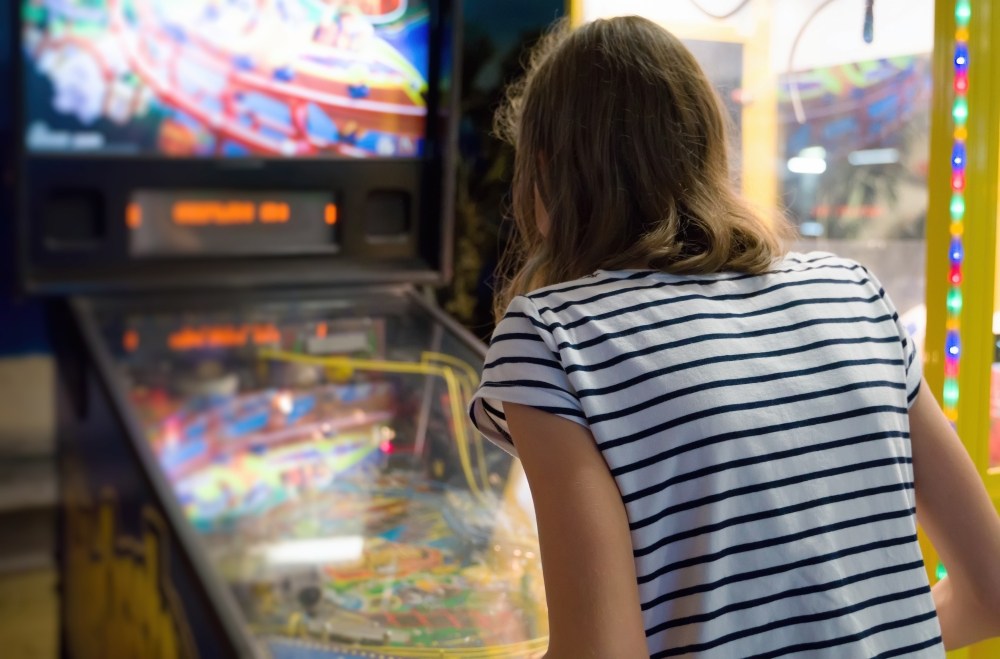 Many laundromat owners focus on the main component of their business – doing laundry – and ignore the huge potential for additional earnings that this service provides. People who come in will usually stick around and wait for their load to finish, which means that they're usually sitting for 30-60 minutes doing nothing. Many bring a book or something else to pass the time.
So why not help them with that? Set up a few vending machines, pinball machines and other forms of entertainment, anything that can help pass the time and can be monetized. This can easily turn into a significant portion of your profit if you play your cards right.
Of course, this also creates more maintenance work for you and may complicate your business in other areas, such as accounting. But you don't have to go far to create an additional stream of income from your laundromat.
Frequently Asked Questions
Q: Is it better to purchase an existing laundromat business or start my own?
A: It's generally recommended to start your own laundromat business from scratch if you can afford it. Otherwise, you might actually end up spending even more if you don't know what to look for and how to inspect an existing business. For example, there may be hidden defects in some of the machines, the previous owner could be trying to move out because the location has stopped being profitable, and so on.
Q: When should I consider expanding the business to new locations?
A: Don't rush expanding your laundromat business to new locations until you've learned how it works as fully as possible. Each new location is going to add to your upkeep costs and will drain more of your time. You will eventually need to start hiring people to keep up, but you can't do that reliably before you understand the complete range of implications of the business.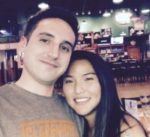 Nathaniell
What's up ladies and dudes! Great to finally meet you, and I hope you enjoyed this post. My name is Nathaniell and I'm the owner of One More Cup of Coffee. I started my first online business in 2010 promoting computer software and now I help newbies start their own businesses. Sign up for my #1 recommended training course and learn how to start your business for FREE!