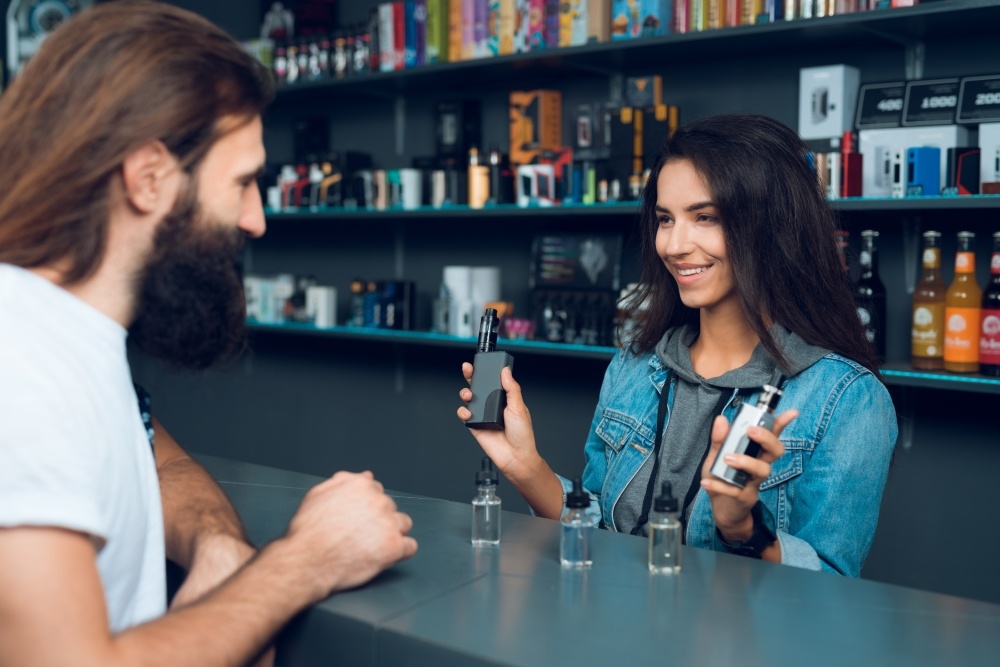 Despite the growing trend of people quitting smoking, or at least giving it up for less harmful alternatives, the business of smoke shops has not really suffered. In fact, if you live in a larger town, there's a good chance you've seen at least one or two new smoke shops popping up in your area over the last couple of years.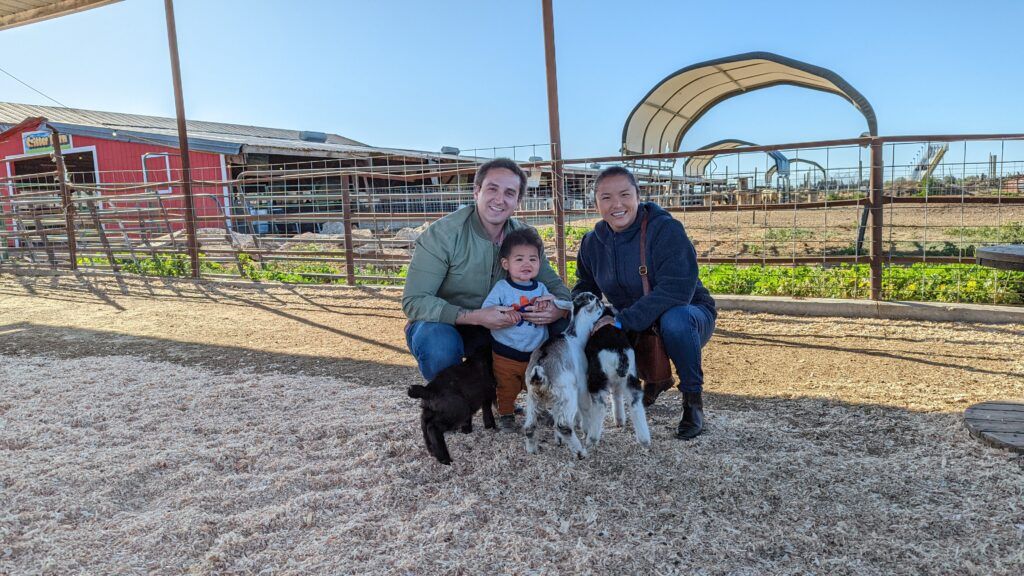 Are You Ready To Work Your Ass Off to Earn Your Lifestyle?
Are you tired of the daily grind? With a laptop and an internet connection I built a small website to generate income, and my life completely changed. Let me show you exactly how I've been doing it for more than 13 years.
Which, for some people, leads to the obvious question – are smoke shops profitable? Not all smoke shops on the market manage to establish a stable position for themselves, but the truth is that it's still a reliable business model. If you've got the capital to pull it off – and sufficient experience in the field – it won't take long until you start seeing some nice profits.
Are Smoke Shops Really Profitable?
A well-run smoke shop can be quite profitable. As long as you pick a good location and have a nice variety of products on offer, you can easily aim for over $100,000 per year in profit. Some of the more successful smoke shops bring in even more, with profits in the range of $200,000 – $300,000 not being uncommon.
Profit margins vary across the board and they depend heavily on the types of products sold at the store. If you plan on prioritizing cigarette sales and ignoring everything else, your outlook isn't that good. A profit margin of around 5% is the norm across the country. On the other hand, expanding your inventory with products like electronic cigarettes and smoking accessories can easily bring that number up.
With some types of products, customers are used to a high markup. Combined with a long shelf life and compact packaging that doesn't take up a lot of space, you've got a good potential for something that can generate a lot of profit.
What Are the Costs of Running a Smoke Shop?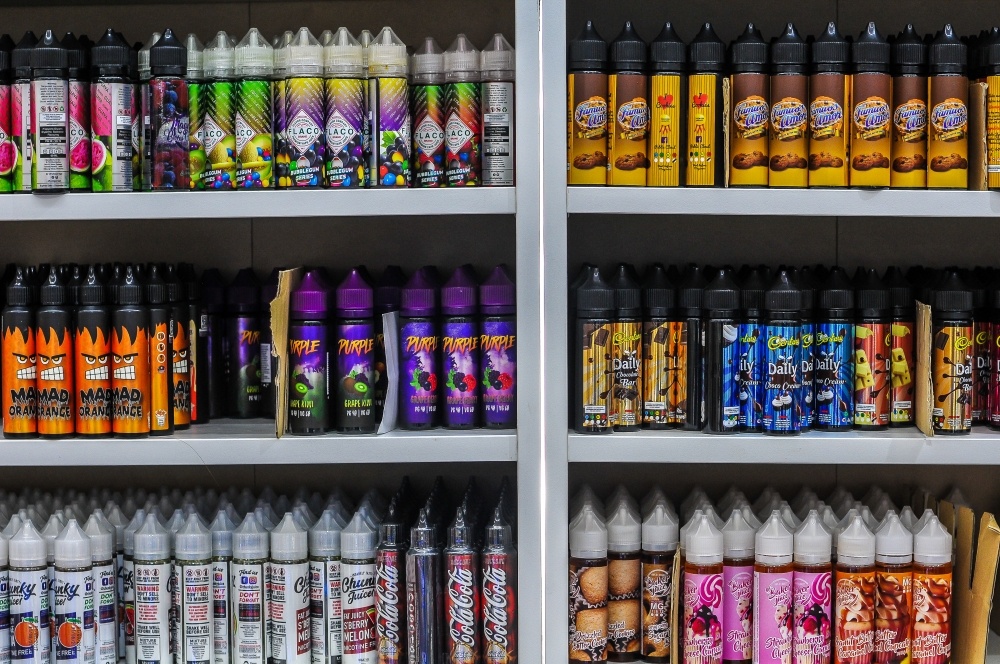 As with many other types of specialty shops, a smoke shop's main expenses revolve around rent and product costs. The good news is that it usually doesn't take long to break even after starting a smoke shop. As long as you hit your marketing hard during your first few months, you should be able to recoup your investment in a relatively short time, and after that you're going to enjoy an increasingly rising stream of income.
Rent
Rent will be one of your biggest expenses at the beginning. The exact amount varies with the size and location of each place, and anything within the range of $1,000 – $5,000 is possible. As a rule of thumb, try not to go above $4,000 – $5,000 if this is your first shop and you don't have a significant financial foundation. Otherwise, rent is going to quickly eat into your profit margins, leaving you with little capital for growing your business.
Licenses and Insurance
You'll need a tobacco license to sell any tobacco products. The cost varies from state to state. If you have the opportunity to pick a state for your business, you should aim for a cheaper state like Arkansas, where a permit costs just $100. Many states, like Texas, fall around the $300 mark. And then there are cases like Oregon where a tobacco license costs almost $1,000.
Keep in mind that this fee is annual. You'll have to renew your tobacco license every year. Licenses are also granted individually for each venue. This means that you'll need a separate license for each new smoke shop you plan to open, even if they're all under the umbrella of a single company.
Insurance is not generally mandatory for operating a smoke shop, but it's highly recommended to look at least into some basics like general liability insurance and commercial auto insurance if you are going to have company vehicles. The relatively small cost of these insurance plans is more than worthwhile in the rare event that you need to use them.
Product Costs
How much you're going to spend on products is up to you and your budget. Use the profit margin estimates from above to orient yourself. Keep in mind that some products sold in a smoke shop have a very long shelf life, while others have to be sold relatively fast if you don't want to lose money on them. Try to organize your inventory accordingly.
Staff
You may not need to hire staff right away, but it's highly recommended to look into expanding your workforce once things have settled down a bit and you're feeling more comfortable running your store. Smoke shops pay between $8.00 and $16.00 an hour around the country, depending mostly on the experience of the employee and the exact position you're hiring them for.
Having someone run the cash register and front desk should be your priority if you want to free yourself for other tasks. There's always plenty of work to be found in sorting the inventory and restocking shelves, and having someone handling other aspects of the job can make it easier for you to focus on those tasks.
Marketing
Even if you open your smoke shop in a good location with a lot of foot traffic, you can always benefit from a good marketing campaign to bring in additional people. This doesn't have to cost much, and it's okay to spend just a couple of hundred dollars a month during your first year.
If you see good results from your marketing campaigns, you should consider pouring more resources into them, as establishing a good name for your shop as early on is going to be crucial in its long-term success.
Affiliate programs can also work very well if you have a website for your shop. There are several programs specifically focused on tobacco products, and if you build a good reputation for your shop, those can work as a nice source of extra profit.
What Makes a Good Smoke Shop?
The market for smoke shops is quite crowded in some places. How do you stand out from your competition and build a good name for your brand? You should do your best to provide a special service to your customers that they can't find elsewhere. Remember, for many people, smoke shops are a place for socializing and not just for shopping. Try to create an atmosphere that lends itself to that.
Clean, Smooth Shopping Experience
Some smoke shop owners still live in the old days of dark, dusty shops with a quiet atmosphere and limited interaction during the shopping process. Try to stand out from that crowd. Design your interior in a clean, organized way, with good lighting and opportunities for interacting with as many products as possible. Let your customers hold pipes and e-cigarettes in their hands, create little spots that facilitate conversations, and make everyone feel welcome.
Knowledgeable Staff
While many people who walk into a smoke shop already know what they want to buy, you'll also get plenty of customers who don't have a clue about what they're doing. Do your best to support them.
Ensure that your staff – you included – is well informed about every product you're selling, and maintain a good overview of the market as a whole. If someone asks about an exotic brand of cigars that you don't sell, try to at least be familiar with basic details about the product and know if you can order it on short notice.
Serving All Niches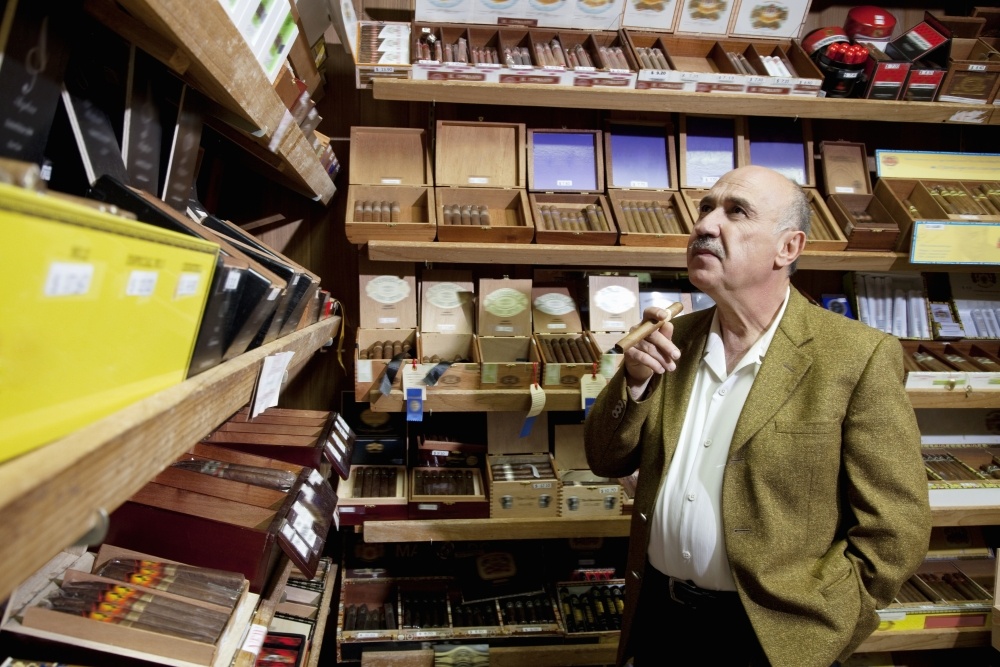 Smoke shops aren't just about cigarettes and tobacco. People will come into your shop looking for all sorts of products, and carrying a good selection is going to do wonders for customer retention. Here are some ideas for products you can offer:
Cigarettes
Cigars
Tobacco
Rolling papers
Rolling machines
Filters
Pipes
Lighters
E-cigarettes
E-cigarette accessories, like batteries and carrying pouches
If you live in a state where recreational marijuana is legal, you can also look into selling some related products and accessories in that category:
Bongs
Grinders
Flavored rolling papers
Cleaning supplies
You don't need a cannabis license to sell those, but your market will understandably be quite limited if your state doesn't have legal options for buying marijuana.
If you don't want to branch out into cannabis accessories, that's fine. Just remember that it's a lucrative market that's relatively easy to get into if you already have a smoke shop, and it can significantly increase your reach.
Don't forget high-end products! You don't need to invest in those right away, especially if you're on a limited budget at first, but do keep an eye on the expensive side of the market. These products won't sell too often, but they can make a significant impact on your profits when they do. Many luxury cigar brands and other similar items can be sold for a very high markup. Some people are willing to spend hundreds of dollars on a quality bong.
Cozy Atmosphere
Adding to what I said above about a good shopping experience, try to create an environment that encourages social interaction and pleasant exchanges. Play with your lighting, set up some good playlists to run through the day, and try to engage your customers personally as often as you can. For some people, shopping at your store will become a habit simply due to its social aspect if you do this right.
Social Media Activity
Setting up a few social media profiles costs nothing but your time, and it can be a great opportunity to take your interaction with your customers to the next level. You can post useful articles, run raffles and giveaways, and notify people about upcoming events and promotions. If you don't want to deal with that yourself, hiring a social media manager costs very little.
Be very careful about promoting products though! Many platforms, like Facebook and Instagram, have rules about the promotion of tobacco products that you'll need to navigate with caution.
How to Make Your Smoke Shop Profitable
If you're looking to take things even further and make your smoke shop as profitable as possible, there are a few important points to consider. You should be smart about your purchasing and restocking, pay attention to your branding, and try to host events at your store every once in a while.
Use a Good POS System to Plan Your Restocking
Investing in a good POS system is generally a good idea for most types of stores, but a smoke shop can benefit from it even more than the average business. Optimizing your purchasing is going to play a major role in improving your bottom line, and to do that successfully, you'll need an in-depth overview of your sales data. Sometimes it can even make sense to order a custom-built system, though that's usually something that you'd do after confirming the long-term viability of your store.
Branding Matters – a Lot
Smoke shop customers tend to pay a lot of attention to quality branding and they usually have a preferred aesthetic that you can see replicated in many successful shops. Bright colors, bold shapes, and catchy brand names are a must. It's a good idea to work with a professional branding agency right from the start if you don't feel confident in your own skills. This can be one of the best investments for a new smoke shop.
Host Regular Events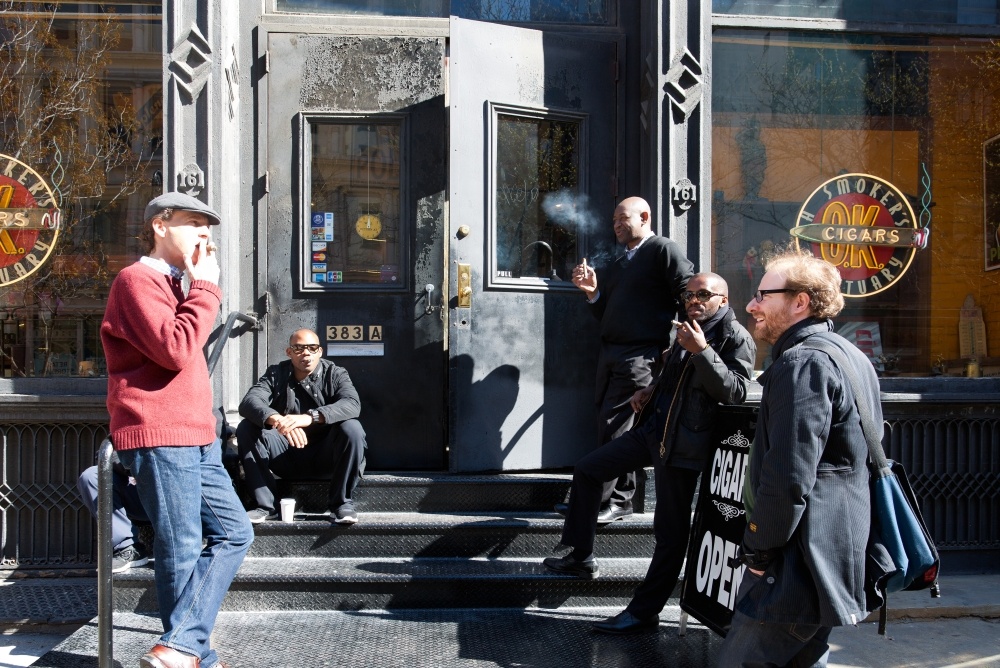 Events can further help bring your customers together and create a sense of community, and it's not rare to see smoke shops doing something every few months. You can bring in representatives from different brands to show off their latest products and give out samples, or even host something related to the shop itself. This can even help to attract people who don't normally frequent smoke shops.
Online Sales
Branching out with an online store is another great way to increase your profits without having to spend too much additional money. Setting up an online store is relatively easy if you use a modern, customizable platform. Shopify is a great option for beginners with little to no experience. You can also leverage your current storage space and even the store itself for order pickups. With a little upfront effort, you can turn this into an additional source of income that requires very little input from you.
Frequently Asked Questions
Q: Am I allowed to sell cannabis products in a tobacco smoke shop?
A: If you live in a legal state, you can also look into selling cannabis products. Keep in mind that this requires a completely separate license, and the regulations of some states can make it difficult to combine these sales with other types of products. On the other hand, selling accessories like pipes and cleaning products is not going to be a problem.
Q: How do I pick a good location for my smoke shop?
A: Think of it as a combination between a shop and a bar. It needs to be in a relatively active part of town with easy access, because many people will enjoy visiting your shop just to chat with other buyers and with your staff.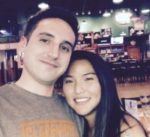 Nathaniell
What's up ladies and dudes! Great to finally meet you, and I hope you enjoyed this post. My name is Nathaniell and I'm the owner of One More Cup of Coffee. I started my first online business in 2010 promoting computer software and now I help newbies start their own businesses. Sign up for my #1 recommended training course and learn how to start your business for FREE!