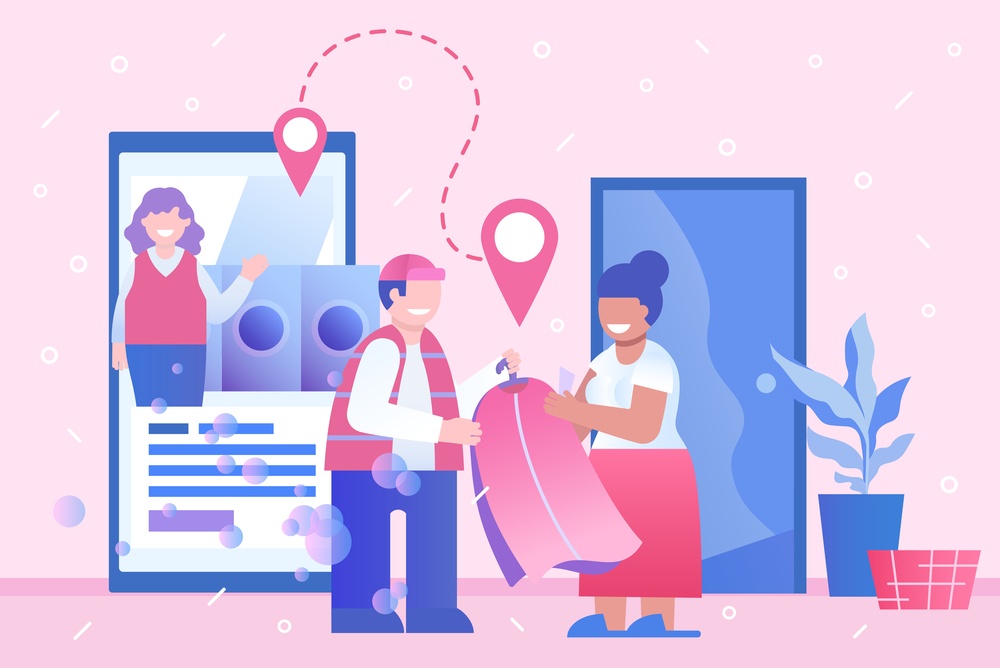 From students to busy professionals, mobile laundry services are indispensable. Mobile laundries offer everything from dry-cleaning to wash and fold by the pound, and sometimes also include pressing, tailoring, and clothing repair services.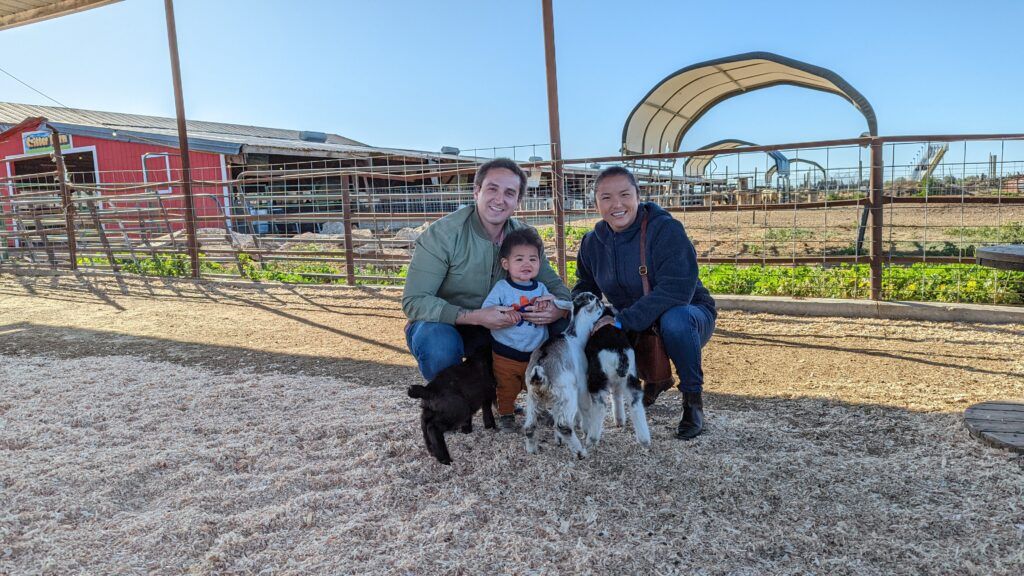 Are You Ready To Work Your Ass Off to Earn Your Lifestyle?
Are you tired of the daily grind? With a laptop and an internet connection I built a small website to generate income, and my life completely changed. Let me show you exactly how I've been doing it for more than 13 years.
Depending on who you ask, the estimated market value of laundry services is somewhere between $40 billion and $60 billion annually. It is also part of the growing home chores outsourcing trend propelled by people seeking to make themselves happier by uncluttering their busy lives.
Established companies with their own fleets of trucks and dedicated washing facilities have been profiting off the mobile laundry business model for years, even though they require a significant capital investment and ongoing high overhead.
But for home-based entrepreneurs, operating a mobile wash and fold service is even more lucrative, either as a side gig or a full-time career. Home-based wash and fold enterprises can be established with virtually no startup costs and an ongoing low overhead.
The spiking demand for laundry services creates an excellent space for small businesses to enter the market in many communities. Since people need laundry done every week, a well-managed mobile home laundry business is almost guaranteed to profit from repeat customer sales.
Can a Mobile Laundry Business Be Profitable?
The best thing about starting a mobile laundry service is that you might already own all the equipment you need to get started: a washer, a dryer, and, of course, your vehicle.
Here are some tips to consider when examining the feasibility of starting your own mobile laundry enterprise:
Build Your Business Plan First
Partner with a Multisided Platform
Develop an Independent Enterprise
Mobile Laundry Business Licenses
Mobile Laundry Success Stories
Build Your Business Plan First
Every enterprise, no matter its size, needs a business plan. It doesn't have to be necessarily formal, since at first this will likely be one-person operation staffed only by you. Nevertheless, going through the process will help you, as the entrepreneur, build a more profitable business.
A Sample Business Plan
NFIB has excellent resources to help small business owners navigate choppy commercial waters, including 7 Essential Sections of a business plan, which are as follows:

Executive Summary, which will provide an overall view of your plans and prospects.
Company Description, which will have details about how you plan to operate.
Products and Service, which will detail your sales plans and expected revenues.
Market Analysis, where you will research the mobile laundry service industry, including local demand for your products.
Strategy and Implementation, which will detail how you will target your prospective customers.
Organization and Management Team, which will outline your staffing plan.
Financial Plan and Projections, where you will predict the profit that you will make after your costs are subtracted from your revenues.
Even if you are starting your own mobile laundry business only as a side hustle, take time to think through these. There is no better tool to ensuring the fruitfulness of your efforts than working through these 7 essential business plan sections.
Figuring Out Costs
Here are some estimated costs to consider when building your business plan:
Laundering clothes at home runs about $1 per load, which includes water, energy, supplies but not the cost of equipment. Drop-off laundry services typically charge around $1 per pound of laundry for their wash and fold services with a 20-pound minimum.
For a mobile service, you can charge a premium for the pick-up/delivery aspect, so figure around $25 dollars for a 20-pound minimum wash and fold. Twenty pounds equals about three loads of laundry at a cost of $1 per load for an initial gross profit of $22 per service.
Of course, you will also have other costs, like laundry bags, gas, and wear and tear on your vehicle. Estimate another $5 for these for a potential net income of $15 per completed wash and fold service.
Partner with a Multisided Platform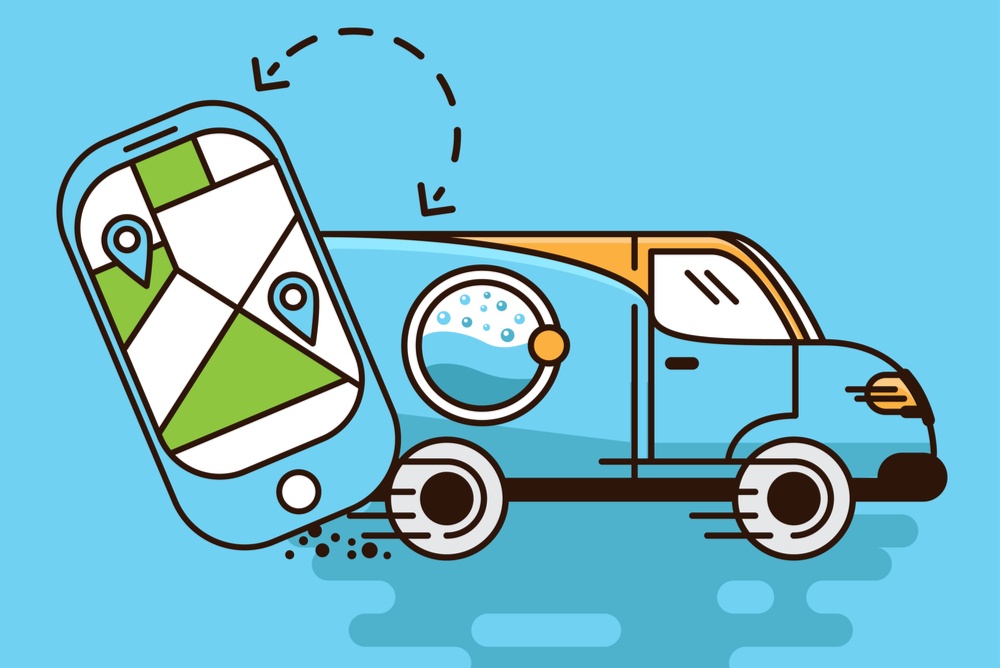 Opening a mobile laundry service, like any business, can be incredibly complicated. One way to make it less so is to partner with a multisided platform that will serve as an intermediary platform to connect you with potential customers. Think Uber and Lyft for ridesharing, or Rover and Wag for dog-walking.
Would-be mobile laundry service providers should strongly consider using a multisided platform to find and invoice customers for services. Multisided platforms for laundry providers vary in terms of formality.
You could partner with a platform that allows you to use their professional marketing services. You may be required to wear a uniform and you might have to follow certain other rules. You would still be a home-based entrepreneur, but you would be representing their brand as well.
Formal Mobile Laundry Multisided Platforms
Laundry Care is a business that links mobile laundry entrepreneurs with customers. The platform conducts market research, helps find customers, and allows operators of home laundry businesses to get paid. You can also get branded t-shirts, hangers, and laundry bags through the service, which you can use to bolster your operation's credibility.
It costs as little as $20 to get started with Laundry Care.
Less Formal Mobile Laundry Multisided Platforms
Same-day service platform TaskRabbit also offers customers the opportunity to book wash and fold services. To become a Tasker is simple, you just must be 18 and submit to TaskRabbit identity and business verifications.
TaskRabbit charges the service fee directly to the customer for each task, which means Taskers get to keep 100% of the advertised reimbursement fee, as well as customer tips. All services and reimbursement are arranged through TaskRabbit's smartphone app.
Develop an Independent Enterprise
The use of a multisided platform might help recruit and market to customers, but depending on your specific situation, it might be ideal to develop a mobile wash and fold service independent of the existing platforms (and their fees).
To examine the feasibility of starting your own independent enterprise, research mobile laundry options and customer segments in your area. In many places, doing your own laundry costs more time, energy, effort, and money than outsourcing it. These are ideal markets for mobile laundry services.
College Campuses and High-Rise Apartments
College dormitories and high-rise apartment buildings typically do not have washers and dryers in every unit. There might be something like 10 washers and dryers in a dingy basement serving a building of 700 people or more.
Of those ten, you can reliably assume that two are probably out of service at any given time. And many others might be so old and worn out, washing your clothes in them seems to do more harm than good.
Added to this, residents in these situations often must wait for machines and sit for hours watching their laundry process through them, or risk having it stolen. Many people would pay money to avoid wasting hours in this way, which is the pain point your mobile laundry service could easily relieve.
Taking Advantage of This Market
Getting started in this market can be as easy as putting up a flyer on a community bulletin board. Make sure people know that you will wash their clothes using reputable products and good equipment. Many people do not like the idea of their clothes being washed with those of other people, so make sure your prospective customers know their clothes will be washed separately.
Purchasing supplies, like cloth laundry bags and hangers will enhance the credibility of your business. Providing door to door service is a must. Making your customers come down to the lobby to pick up their clothes will diminish your convenience factor to them.
Local Mom and Pop Dry Cleaners
While the growing trend of washable workwear is one reason why operating a mobile laundry wash and fold service is profitable, many will still require dry-cleaning services. By partnering with local Mom-and-Pop dry cleaners, you can potentially benefit from this revenue stream as well.
The capital investment required for commercial dry cleaners can be upwards of $450,000. People who run these businesses have an incentive to increase revenues to justify these high costs. This gives you an opportunity to approach these types of businesses for a partnership.
You would drop off and pick up dry cleaning on behalf of your mobile laundry service clients in exchange for a small service fee from your customers and perhaps a concession from the dry-cleaning service to keep the prices reasonable for your customers.
When you approach a dry-cleaning service, be sure to spell out the benefits to them. You would drop off and pick up batches of items during not-peak hours at a time of their choosing. Not only would they be getting more business, but it would also require less of a customer service toll in their end.
Incorporate a Mobile Laundry Website
Flyers are one way to go to get potential customers, but you can also design your own website or social media account to advertise your services. Whatever format you choose, you should provide pricing and contact information to your customers, while endeavoring to answer the obvious questions they might have.
Check out this website for a mobile laundry business operating in Philadelphia. This is an excellent example of a utilitarian website that can take customer orders and answer most potential customer questions.
Mobile Laundry Business Licenses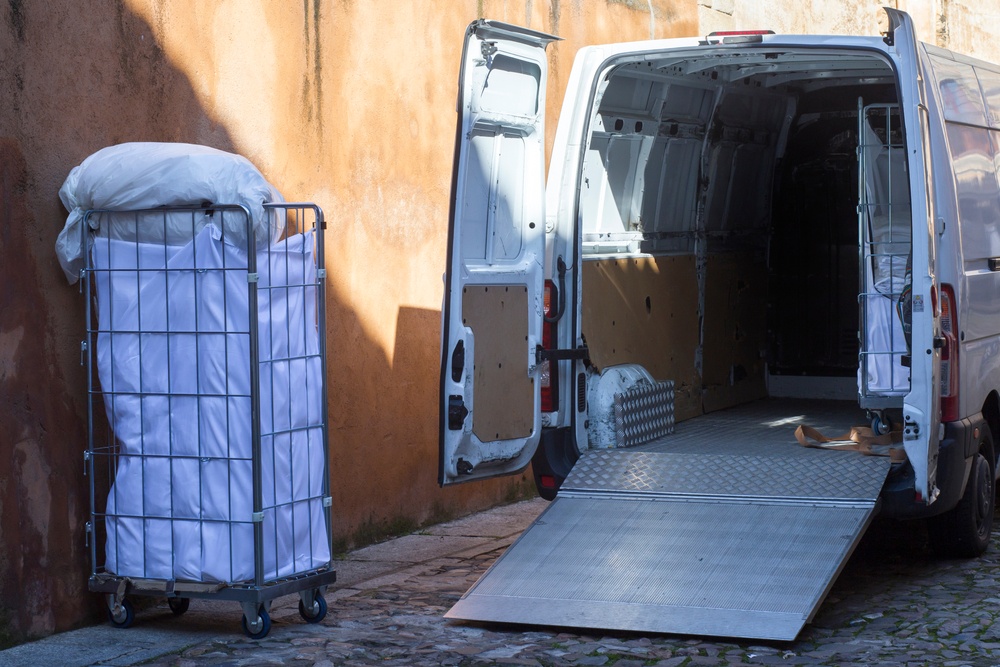 Unlike some of the items you may have to wash, there is no one-size-fits-all answer when it comes to whether you will need a business license to operate your home-based business. In the United States, business licensing can be issued at federal, state, and local levels, and there are different needs, purposes, and requirements for each of these.
The need for business licenses is murky when it comes to home-based businesses, like operating a wash and fold service. Certain types of freelancers may be exempt from all licensing requirements in many areas.
Since no federal agency regulates the laundry business, you won't have to worry about being licensed at a federal level, but you may have to get a local business operating license depending on where you live. The Small Business Administration provides some guidance about how to go about this.
Businesses licenses range in price from about $15 annually to $400. Wherever you live will have a resource that can help you figure out your need for a license. Likely this resource will be available online.
Mobile Laundry Success Stories
Check out the story of Rinse co-founder Alex Smereczniak whose foray into laundry started when he owned his own laundry business while attending Wake Forest University. Now the revenues of Rinse exceed $100 million annually. And Hamperapp, another relatively recent startup that has now reached $435,000 in annual revenue.
These are obviously not typical results, but they do show how small home-built mobile laundry enterprises can bootstrap into full-blown high-revenue companies. Mobile laundry services are a low-cost, customer-based business. Finding an under-served customer niche in your area is crucial, but there are lots of opportunities out there. Will you be the founder of the next Rinse?
Related Questions
1. What are some ways I can drive revenue and get repeat customer sales for my mobile laundry business?
Once you get going, you should consider offering a subscription option for your customers, perhaps by offering a slightly cheaper rate. This also has an advantage over an on-demand service by helping you build predictable routes, which will help you save time and fuel costs.
2. What other means do I have at my disposal to find new customers?
Multi-family residential buildings might be willing to make you a preferred provider for mobile laundry services to their residents. Having an alternative to the laundry room helps them save money and wear and tear on their own machines. They also have valuable information about the potential demand for your services in their buildings. It doesn't hurt to explore potential partnership opportunities with the on-site managers of these buildings.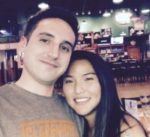 Nathaniell
What's up ladies and dudes! Great to finally meet you, and I hope you enjoyed this post. My name is Nathaniell and I'm the owner of One More Cup of Coffee. I started my first online business in 2010 promoting computer software and now I help newbies start their own businesses. Sign up for my #1 recommended training course and learn how to start your business for FREE!