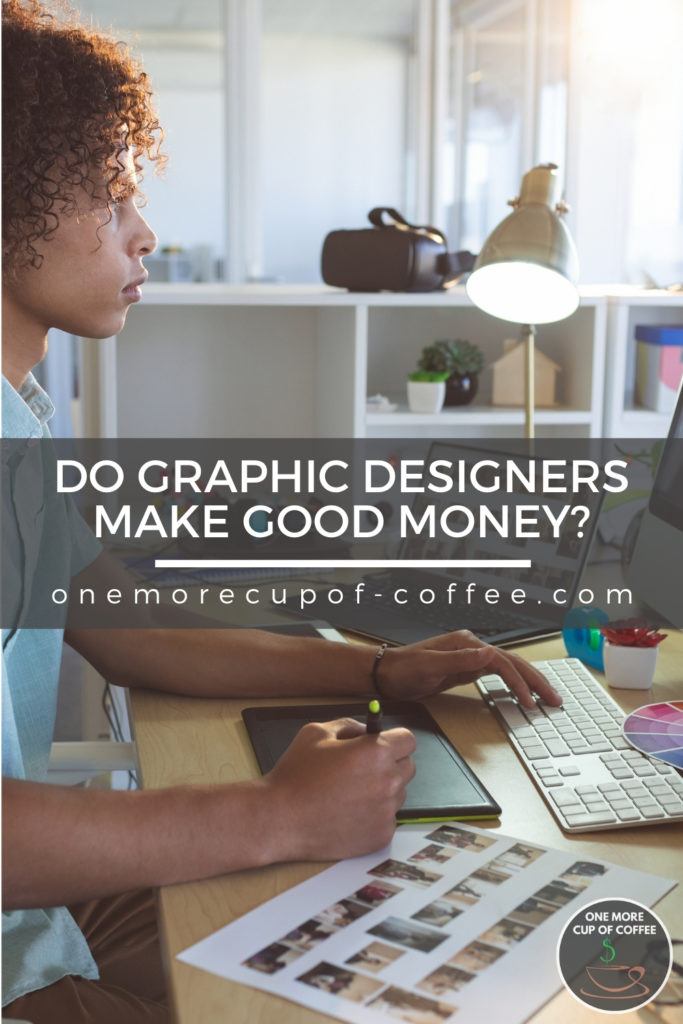 Every time you look at a cereal box, notice the logo on company letterhead or flip through a brochure, you're looking at the work of a graphic designer.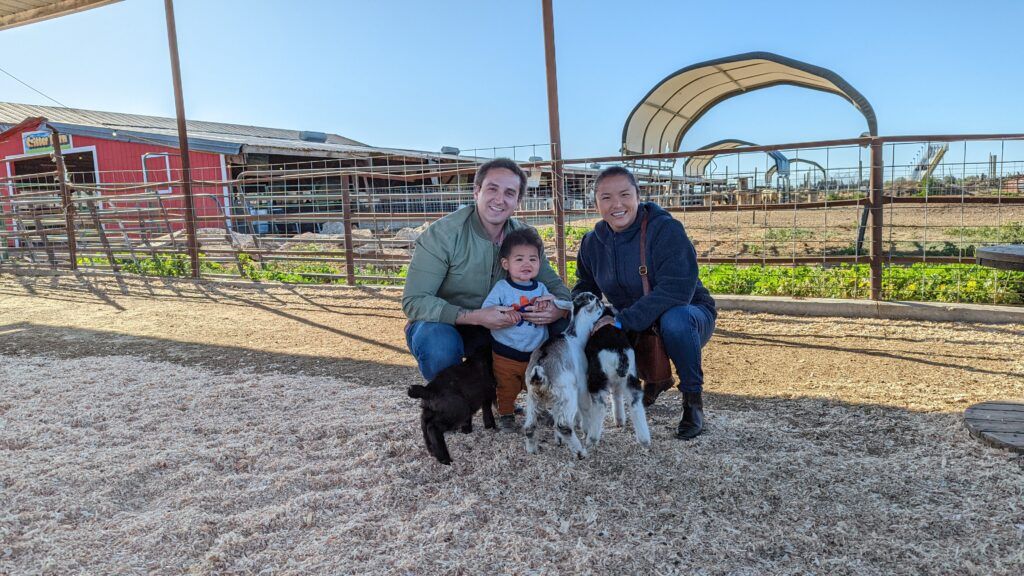 Are You Ready To Work Your Ass Off to Earn Your Lifestyle?
Are you tired of the daily grind? With a laptop and an internet connection I built a small website to generate income, and my life completely changed. Let me show you exactly how I've been doing it for more than 13 years.
Graphic designers are the behind-the-scenes artists who take basic information and create visual concepts around it. One graphic designer that I know does freelance work as a side hustle while she works full-time with a photography company. She got started by creating seasonal signs for a local nursery and greenhouse. Another graphic designer developed her texture skills and moved up the ranks in an advertisement company, where she earns a nice salary. These artists use shapes, colors, photos, drawings, along with text, to convey the message their hiring companies want them to convey.
According to a survey performed by Strategic Aesthetics, the majority of designers rely heavily on their intuition to get projects just right. They tend to make decisions based on feelings and social feedback rather than logic, and they like to be structured in their approach to life and work.
When it comes to introversion and extroversion, they can fall to either side. The survey showed that the top three Myers-Briggs personality types, by a number of designers, include INTJ, ENFJ, and ENFP.
Many graphic artists are drawn to the visual communications field because they like painting, drawing, and creating on a computer as well as by hand. The ability to follow a project from start to finish and use their imaginations at work can make work a lot of fun for them. They also have the option to create their own freelance businesses, where they can serve niche clients and branch out into side businesses like affiliate marketing, or they can rise through the ranks of advertisement firms and other companies as they expand their skillsets.
Do Graphic Designers Make Good Money?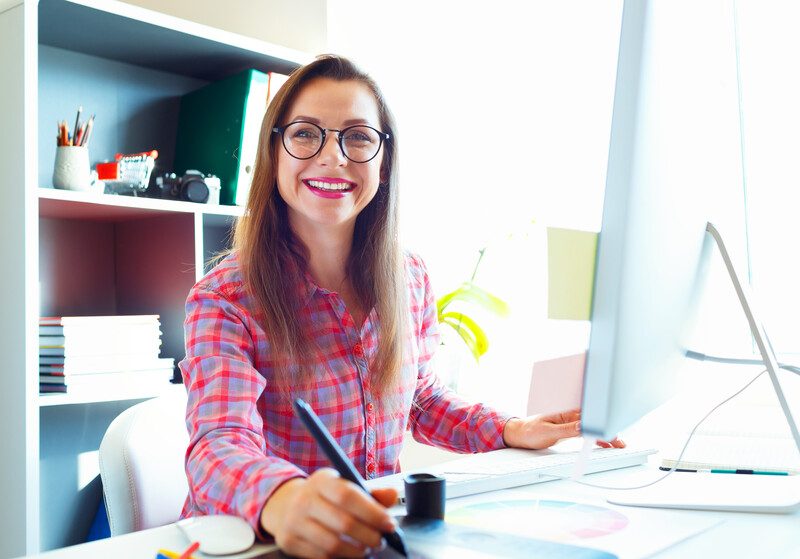 What's The Median Salary For Graphic Designers?
In 2019, the median pay for graphic designers in the United States was $52,110 per year or $25.05 hourly. The overall job look is one of stiff competition, with the graphic design industry projected to decline by 4% between 2019 and 2029.
Not all graphic designers make salaries close to the median pay. The lowest-paid ten percent of graphic designers earn less than $30,810 per year, while the highest-paid ten percent earn more than $89,210.
Salary ranges vary from location to location across the country, too. The highest-paid graphic designers tend to live on the west or east coasts or in specific metropolitan areas. For example, graphic designers in the District of Columbia earn an average of $79,450 per year. Those in Washington state earn an annual average of $72,200, and those in Massachusetts earn an annual average of $68,170.
Contrast that with rural East South Dakota, where graphic designers earn an average annual income of $34,470. In rural Kansas, they earn a yearly average of $33,710.
According to PayScale, the amount of money a graphic designer can make is partly dependent on experience. Those just breaking into the field can expect to earn around $39,000 per year, while those who have been working for around ten years can expect to make around $51,000 per year. The pay seems to plateau after this, with graphic designers who have more than 20 years of experience earning around $52,000 per year.
Graphic designers who want to increase their pay potential could consider moving to a different area of the country, but that could come with a higher cost of living. They might opt instead to expand their skillsets and break into careers like art directors, earning around $94,220 per year, or web developers, who earn an annual average of $73,760.
They might also take a look at their personality types and move into a completely different field. For example, an ENFJ graphic designer might switch career paths and become a physical therapist.
How Do Graphic Designers Make Money?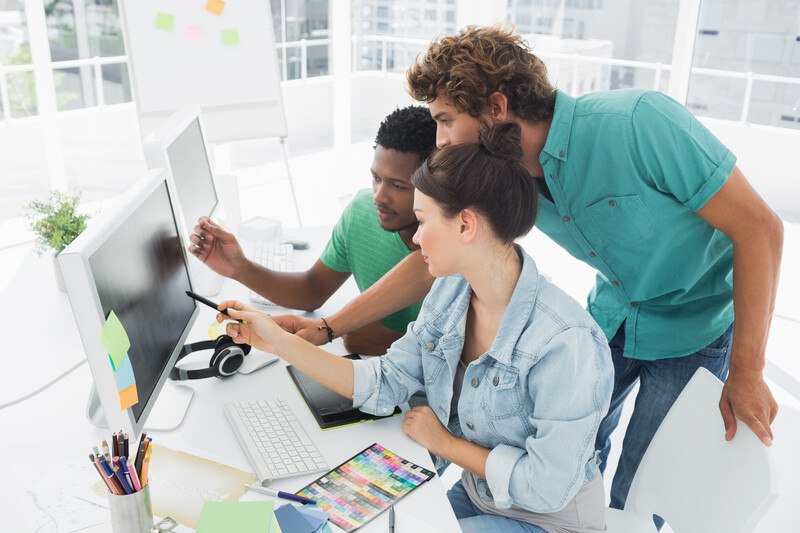 Graphic designers rely both on their creativity and on their developed skills to make marketing messages and other messages stand out. They generally have a solid knowledge of fonts, they communicate well with others and work nicely in teams, and they know how to use the computer software they need to polish up projects.
A typical day for a graphic designer can begin with checking emails, reviewing projects, and prioritizing projects on a calendar system. Depending on the top priorities, they may work throughout the day on deadline-driven projects or meet with their colleagues or bosses to brainstorm and review projects.
At the beginning of a project, a graphic designer could meet with a full panel of people who have input on a project. The graphic designer takes notes and gets a solid vision of what the team is looking for, and then the project work can start. As the graphic designer makes progress, he or she might ask for feedback from team members to make sure the project is headed in the right direction. When it's necessary, graphic designers will tweak their projects—or even scrap them and start over—in order to meet the company's needs. All through the process, while they're using their creativity, they have to keep the overall vision in mind, and they have to be able to deliver drafts on schedule.
Graphic designers working in a freelance environment may have a little more leeway about who they work with and when, but the basic process is the same. They meet with clients, get a vision, and create the project, tweaking it as they go and delivering a final project within the time limits.
In either case, graphic designers can work on a variety of different projects ranging from magazine layouts to logos and digital illustrations. They may also be asked to help review a final project before it's published. Hours can vary depending on the workload and the company culture.
Do Graphic Designers Have Good Job Satisfaction?
According to U.S. News, graphic design jobs scored a 5.3 out of 10 on overall job satisfaction. The job salary came in at 5.6, with work-life balance and stress both ranking at 6 and job outlook coming in at 8. It was listed as #5 in the best creative and media jobs category.
The job satisfaction score is similar to the job satisfaction scores in two other surveys. PayScale reported a 3.6 out of 5, and Owl Guru reported a 64% job satisfaction rate for graphic designers. Around 34% of graphic designers also feel that their jobs have meaning and make the world a better place.
A graphic design career can come with a lot of perks. It's common for graphic designers who work with a company to have medical, dental, and vision insurance. There can be a lot of variety of projects and flexibility in daily schedules, so it's difficult to get bored. The creative work itself can be inspiring, and there is a need for graphic designers all over the world.
There are a few tradeoffs, though. People who are introverted might not enjoy the teamwork and company-driven vision of a project, and occasionally deadlines can be tight.
Pros
Graphic designers get to use their creativity at work most of the time.
There's a need for graphic designers all over the world and in many different industries, so graphic designers who want to freelance could work from almost any location.
Graphic designers can often participate in a project from start to finish.
Cons
If the workload is high and deadlines are looming, graphic designers may have to work longer hours or weekends to finish projects.
The job outlook is decreasing, with an expected 4% decline between 2019 and 2029.
Depending on the team and the company culture, working with others on a project could become a case of too many spoons in the pot. This means graphic designers have to stay firmly grounded in the overall vision for the project and how to get it there.
What Are The First Steps To Becoming A Graphic Designer?
While most graphic designers who work for companies have bachelor's degrees, a degree isn't always necessary for graphic designers who are good enough to run their own freelance graphic design service. For those who are looking for the security of working with a company, a bachelor's degree in another field with technical training in graphic design might be enough to get them the jobs they want.
There are more than 360 postsecondary schools with programs in art and design in the United States that are accredited through the National Association of Schools of Art and Design. U.S. News ranks Rhode Island School of Design as number one for graphic design schools, with Yale University coming in second and Art Center College of Design coming in third.
However, there are a lot of good online options for graphic design programs, too. Some of the top online bachelor's degree programs for graphic design include Savannah College of Art and Design, Southern New Hampshire University, and California Baptist University.
No matter how education is obtained, building a portfolio of work samples is important, because employers often ask to seek portfolios before making a hire. Some job training is available through internships which can be set up through colleges and universities.
In addition to building a portfolio and getting a bachelor's degree, graphic designers may want to invest the time and money necessary to learn specific software systems. Many software programs, such as Adobe's InDesign, are built so that graphic designers can make the best possible designs. Some software vendors provide certifications in their programs, which can give new graphic designers an edge over the competition.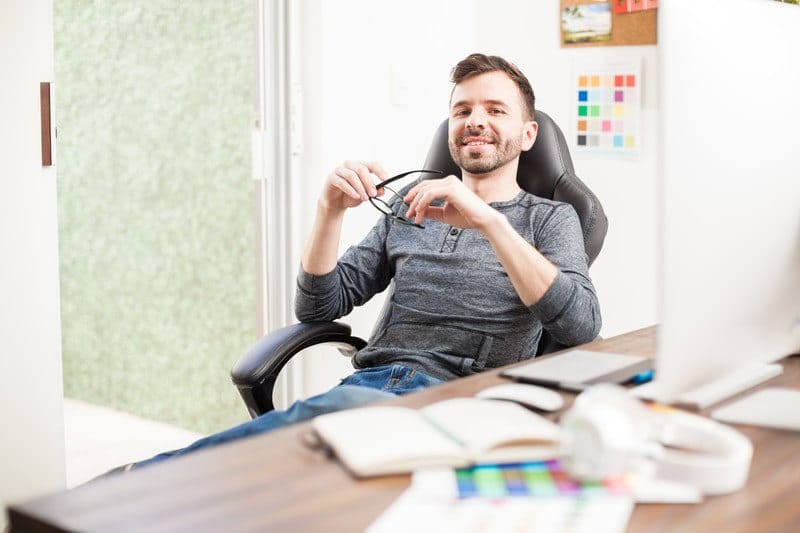 Do Graphic Designers Make Good Money?
Graphic designers have challenging, creative jobs that keep them mentally on the go. They get to work with teams of people, and they get to see their work as finished projects available to the public—but do graphic designers make good money?
The answer is yes, they do. The median pay for a graphic designer is more than $52,000 per year. Besides the nice salary range, graphic designers have a relatively high job satisfaction score, which could make graphic design the perfect career choice for many people.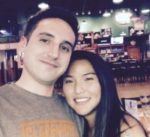 Nathaniell
What's up ladies and dudes! Great to finally meet you, and I hope you enjoyed this post. My name is Nathaniell and I'm the owner of One More Cup of Coffee. I started my first online business in 2010 promoting computer software and now I help newbies start their own businesses. Sign up for my #1 recommended training course and learn how to start your business for FREE!