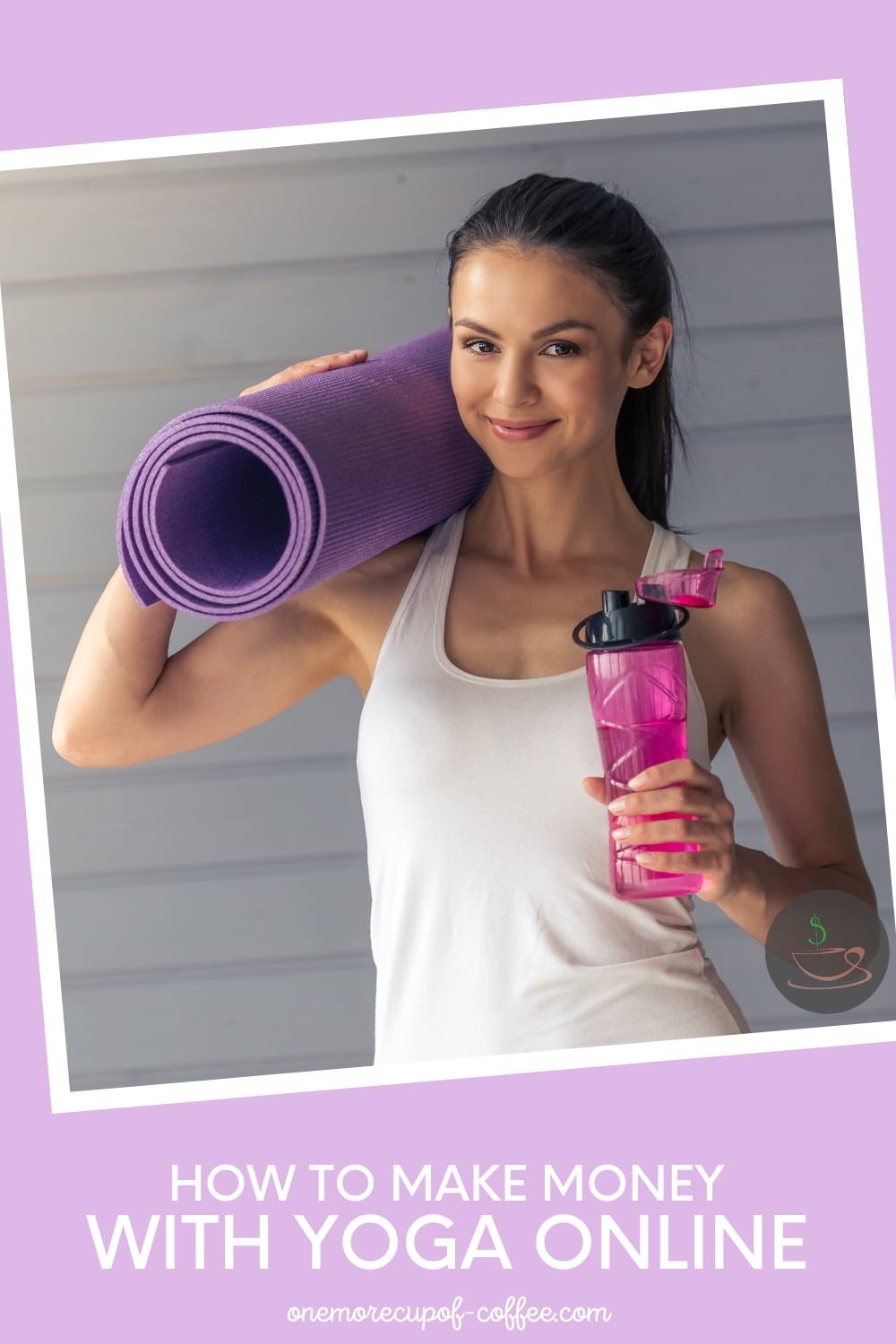 Love yoga and would equally love to earn a living doing it as your job? Thanks to technology, it's now possible to make money with yoga online.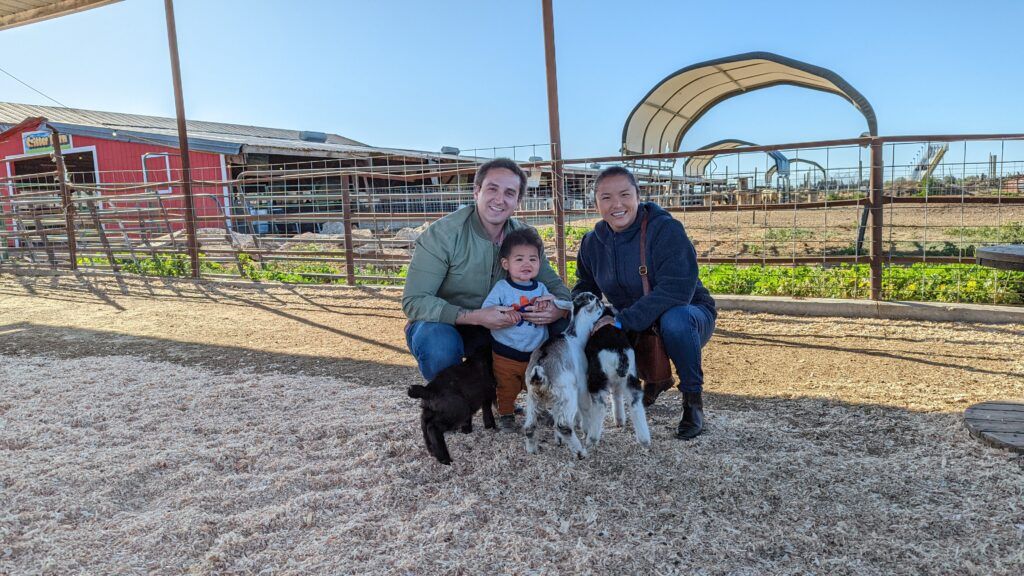 Are You Ready To Work Your Ass Off to Earn Your Lifestyle?
Are you tired of the daily grind? With a laptop and an internet connection I built a small website to generate income, and my life completely changed. Let me show you exactly how I've been doing it for more than 13 years.
The online world has introduced so many incredible job opportunities. Things like blogging – and now even yoga -can make you a full-time salary. In fact, you could probably even make more than your old job by doing something with yoga online.
The demand to learn yoga is huge. Industry experts confirm that it's growing in popularity as more and more people begin to search inward for healing, peace, and overall wellbeing. Plus, it's trendy! I mean, who hasn't heard of goat yoga before?
If you wanted to make money doing yoga before the rise of the internet, your options were limited. You'd probably need to become a certified practitioner and teacher and then your job would consist of training a group class in a studio or university gym.
But now, you can inspire the practice of yoga without ever having to leave your home. You can make money with yoga right from your laptop! Here's how.
How To Make Money With Yoga Online
There are many ways to make money with yoga – whether it's by teaching others, uploading video tutorials, or selling yoga-related products. You could technically do all of these to diversify your income streams! Here's a breakdown of the top ways to make money online with yoga.
Start A Yoga Blog
Start A Yoga YouTube Channel
Offer 1:1 Yoga Coaching
Launch A Yoga-Inspired Digital Product
Each method will have its challenges, but they are well-worth investigating a bit further. What's also wonderful about these online yoga jobs is that you can scale them in 1-3 years and double or even triple your income.
Better yet, 3/4 of these can actually make you passive income! Meaning, you can repeatedly earn money from the single piece of content you upload once and even make money as you sleep.
Now let's downward dog dive into exactly how you can make money doing yoga online!
Start A Yoga Blog
If you've never considered starting a blog, here's why you should!
Blogs these days are an awesome way to build an audience. By writing articles about yoga, you could inspire and help out a ton of people who are just starting out on their yoga journey, or who are looking to level up their yoga poses with advanced training and tutorials.
No matter what yoga niche you choose (and if you aren't familiar with picking an affiliate niche – here's how), there is an audience ready to breathe in what you have to say.
Secondly, blogs are massively lucrative. You can earn money by recommending products through yoga affiliate products, by placing ads on your website, or by pitching to brands and working on paid partnerships.
How Much Money Could You Make Yoga Blogging?
As for how much money you can actually earn blogging about yoga, that answer will depend on how much you work to grow your blog traffic. More traffic on your blog = potentially more conversions.
In any case, you can feasibly earn between $1-3k per month in your first year or two of blogging (more or less) and scale that number to reach $5-10k per month in the years after that once you gain a bit more experience. The top bloggers in the world are earning even more than that (up to and beyond $100k per month), which is crazy to think about.
I'd say the time you invest starting a blog is a pretty decent ROI. What other online job lets you grow so quickly? Very few.
And if crafting blog articles isn't quite your thing… Maybe producing video content is?
Start A Yoga YouTube Channel
If you've ever searched for a yoga video on YouTube, then you'll already know that these types of videos receive insane amounts of viewers. Yoga channels amass hundreds of thousands or even millions of subscribers.
Why?
First of all, because people love free stuff. And virtual yoga workouts are free. Second, because people love to follow a workout program with someone who can relay the proper positions, names, and breathing techniques associated with yoga.
Yoga tutorials and related content are much more digestible in video format, as well. While blogging is helpful for those who love to read and get informed, vlogging works wonders for connecting more vis-a-vis with your audience who are in need of being led by the hand when it comes to entering their yoga practice.
That said, should you start a blog or YouTube? While there are pros and cons to both, the answer lies within what your target audience would prefer and what you are personally more comfortable and excited about creating.
Before you decide, you should consider how you can monetize your YouTube. Here are the possibilities:
YouTube ads (earnings are typically lower than blog ads)
Affiliate links in descriptions
Sponsorships
How Much Money Could You Make?
How much YouTubers make varies depending on the channel, content, and viewership/subscriber amount.
Earnings from YouTube are hard to track in their entirety because many YouTubers only disclose ad earnings (when we know affiliate commissions from links and sponsorships play a part too).
It's no secret that the top YouTubers are earning millions of dollars per year. But even smaller and average-sized channels can still earn a couple of grand per month just from ad earnings.
Offer 1:1 Yoga Coaching
If you don't like the idea of building a large audience either by blogging or vlogging, then you could always narrow down your clientele and offer personable, 1-on-1 coaching sessions or training.
Not surprisingly, there are many people who would prefer private yoga sessions over a group yoga class. That's where you could come in and offer exclusive sessions, catered to the individual's specific needs.
Coaching yoga online is a great way to make money, too. Since you would ideally be a certified practitioner, with experience in the field, you could charge a premium for your services.
How Much Money Could You Make?
That said, you could reasonably charge upward of $70 per hour or per yoga session, whichever business model you prefer. Of course, you should consider altering your rate based upon your experience, level of expertise, and quality of service provided.
Don't underestimate how many people are willing to pay the extra money to have a tailored program with a private yoga instructor!
Launch A Yoga-Inspired Digital Product
Last but not least on this list of how to make money online with yoga is: e-products! By e-products we mean digital products that can be sold for profit online.
So what type of digital content could you create and sell online to a yoga-loving audience?
In-depth yoga ebooks
Yoga poses printouts for easy at-home workouts
Online courses for chakra balancing, meditation, or advanced yoga tutorials
And more!
Not everyone has time in the day to carve out a 1-hour group yoga workout at their local gym. So maybe you could offer a do-it-yourself yoga training at home via an ebook, course, or digital downloads? For example, one could purchase your pack of yoga pose printables (priced at $14.99, for instance), and use them to do a self-led yoga workout at home!
That's potentially money pocketed over and over again for creating one product, one time. 100% profits.
This reason alone is why people love selling digital products!
The best way to go about this is to either set up your own blog (to sell and market from) or to create a free profile on Etsy. And if you have both a yoga blog and a YouTube, you can link to your online shop from both to extend your reach.
How Much Money Could You Make?
The value you bring is how much you can make selling yoga-inspired digital products! Since you set your own prices and get to bank all the profits (cheers for no middleman), you could make up to $10k or more in e-product sales per month.
That number fluctuates, of course, depending on how you market your e-products and attract customers! Imagine making that on top of what you could make from ads or affiliates too?
One way to maximize profits when it comes to selling e-products is by building a loyal email list or by growing a social media account like Instagram or TikTok that's hyper-focused on providing value in the yoga universe.
Examples of People Making Money Doing Yoga Online
Example 1: Yogi Aaron (Blogger, YouTuber, Author)
Yogi Aaron is a blogger, YouTuber, and book author all in one. His humble beginnings date back to when he first became a student of yoga in the late 1990s. He then hosted yoga retreats in South Asia before deciding to open his open retreat in Costa Rica. Thereafter, he used the power of the online community to triple his audience. He's now a well-established blogger, YouTuber, and author of The Autobiography Of A Naked Yogi.
Example 2: Sarah Beth Yoga (YouTuber)
Sarah Beth Yoga launched her yoga YouTube back in 2010 and has since been one of the fastest-growing yoga channels. In the video below, Uscreen Health & Fitness breaks down how she rose to success after lots of trial and error and constantly perfecting her craft with better quality videos and an honest look at analytics.
So, Can You Make Money Online Doing Yoga?
Thanks, once again, to technology, we now have an incredible number of opportunities to make money online – yoga being one of them. So, yes, you can do yoga online with nothing but your laptop and still get paid for it. Finally, it is possible to merge your passion with profit!
While it may take up to a year or more to start seeing gains in traffic, the return on investment will be worth it. Because once you build that audience, and the affiliate commissions and ad earnings start trickling in, it just snowballs from there.
Before you know it, you'll be celebrating $5k-$10k months!
There's honestly never been a better time than now to create a business online. So start that blog, that vlog channel, and that private yoga studio, and don't wait! And on that note that, I bid you "Namaste." 🙏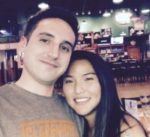 Nathaniell
What's up ladies and dudes! Great to finally meet you, and I hope you enjoyed this post. My name is Nathaniell and I'm the owner of One More Cup of Coffee. I started my first online business in 2010 promoting computer software and now I help newbies start their own businesses. Sign up for my #1 recommended training course and learn how to start your business for FREE!