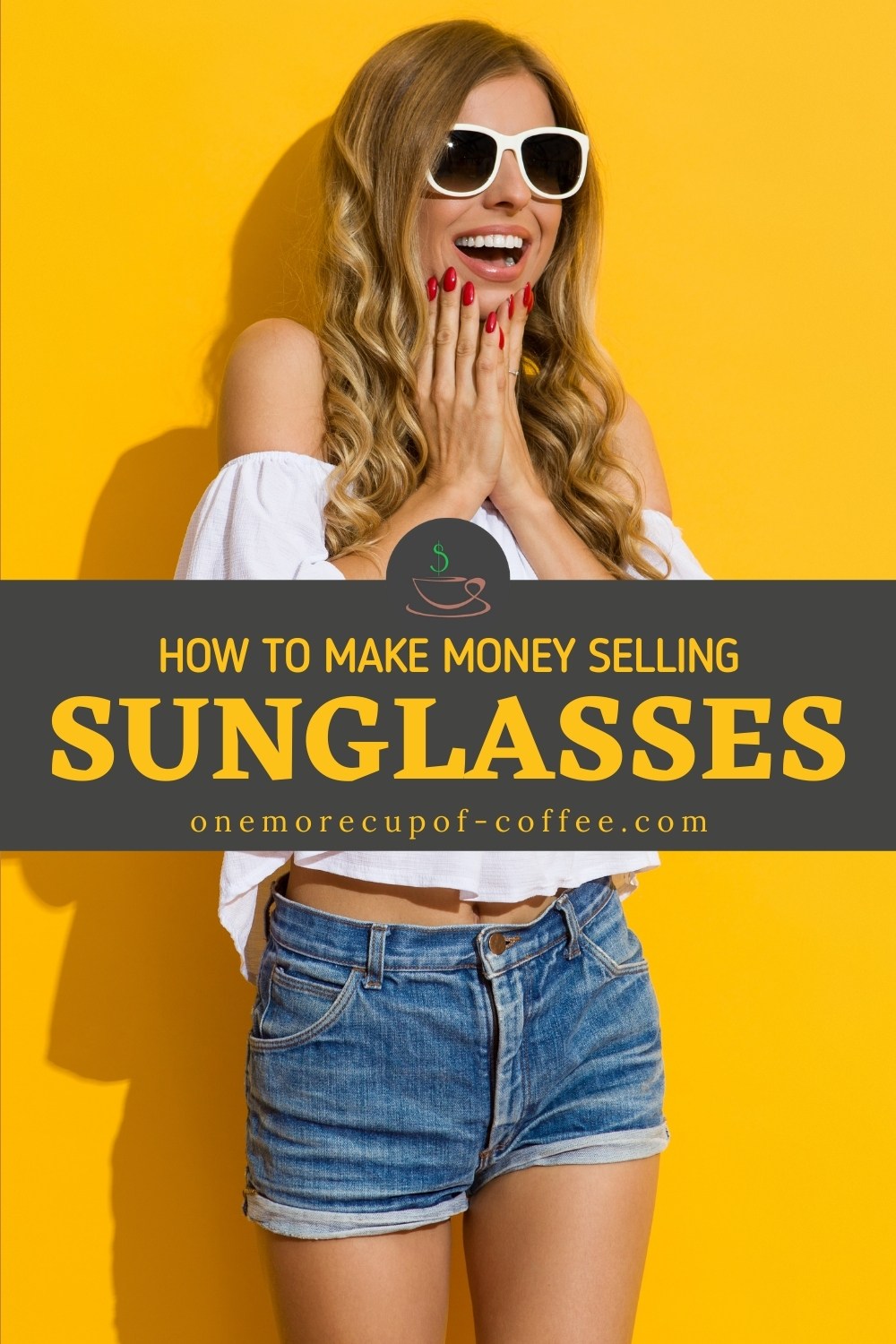 When you think of products to sell, what comes to mind? If you guessed clothing and accessories, then you wouldn't be far off from the jackpot. Sunglasses, for example, is reported to be worth a whopping $140 billion industry – and counting. But for all they're worth, could you actually make money selling sunglasses?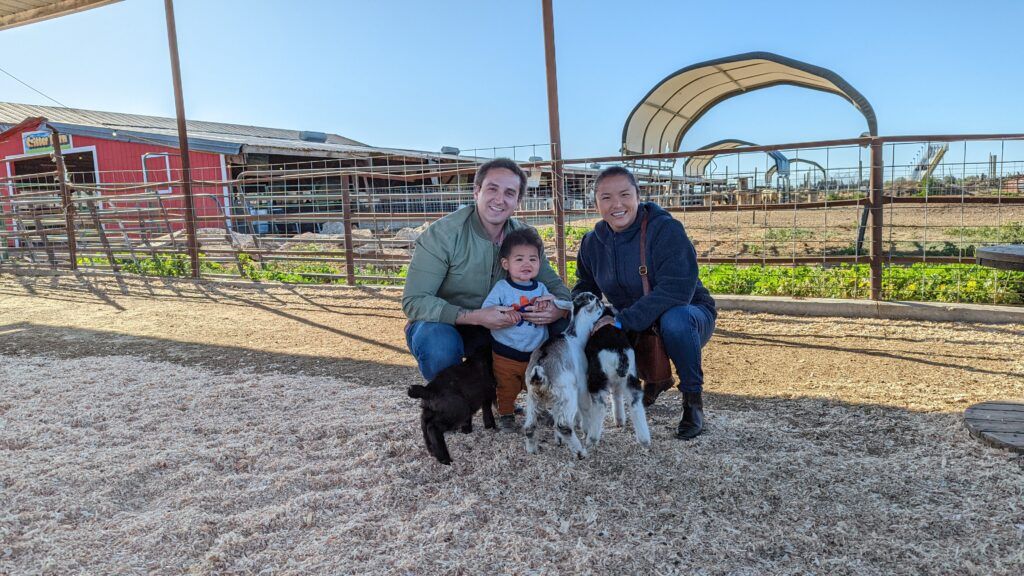 Are You Ready To Work Your Ass Off to Earn Your Lifestyle?
Are you tired of the daily grind? With a laptop and an internet connection I built a small website to generate income, and my life completely changed. Let me show you exactly how I've been doing it for more than 13 years.
With an industry of that caliber, it's no doubt that big players have already jumped on the scene. It's without a shadow of a doubt that you couldn't compete with the likes of Ray-Bans, Oakley, Sunski, and other well-established brands in the league. However, there just might be a glimmer of hope for small entrepreneurs keen to shake up the routine.
The good news is, people just really love to wear sunglasses. And not all folks care about remaining loyal to brand names. That means if you were to enter the sunglasses market, there's likely enough of that green pie to go around.
Like with any other product, there are ways to become profitable; even if the market is already deemed to be too saturated or impossible to get into.
In this guide, we'll clue you in on exactly how you can get started making money by selling glasses online. No shady tricks or techniques – just using the tools readily available at your fingertips to your advantage!
How To Make Money Selling Sunglasses
As it is for any good startup, starting a sunglasses business is going to take up all your time, money, and energy. There are many things to consider when pursuing such a project that shouldn't be taken lightly, such as:
Market research

Who you'll source your stock from

How & where you'll sell sunglasses
Pricing your product
Marketing your sunglasses to attract customers
And more!
As you see, even a business that focuses on just one product still requires a hefty checklist. But luckily, checklists are fairly straightforward to complete when you dedicate checking off a task one line at a time.
Below you'll find a breakdown of the above-mentioned considerations when starting a sunglasses business.
Picking Your Sunglasses Niche
Believe it or not, sunglasses is actually quite a large umbrella term! That's because within the sunglasses industry exists several niches or focused sub-topics. If you aren't familiar with picking a niche, make sure to read up about it before moving forward.
For one, sunglasses cater to different types of audiences. If you want to sell sunglasses, it's important you know who you're selling to. There are sunglasses for all types of people – kids, women, men, teenagers, the elderly, etc! So figuring out, through market research, who your sunglasses are designed for is the first step.
There are also different styles and micro-niches of sunglasses that you could focus on or essentially "specialize" in. For example,
Aviator
Sports
Polarized
Retro
Square/Round
Cat Eye
Luxury
After picking your who and your what, then comes the why? Why should people purchase your sunglasses and not others? When starting a business in a competitive market such as sunglasses, you must come up with a unique angle or perspective (fitting – right?).
You could, for example, focus on selling sustainable sunglasses by using recycled materials that help clean up landfills or oceans with each sale. People love to back a product with a purpose!
There are, of course, other ways to differentiate your brand, so this step will require plenty of creativity, contemplation, and trial and error, before going straight to market with your idea.
Sourcing the Perfect Pair of Sunglasses
Once you know your product and ideal audience avatar, now it's time to start researching for your perfect manufacturer or wholesaler.
Will you design your own style of sunglasses and get them made especially for your brand or do you prefer to buy pre-made sunglasses in bulk and re-sell them for profit?
Here's what to verify when selecting a sunglasses wholesale vendor or supplier:
Industry Experience – Always search for vendors with a long-standing reputation and avoid taking risks when it comes to who you partner with.
Support – Responsive wholesalers are essential for business.
Trustworthiness – If you can't trust your supplier, what's the point?
Product Quality – Product quality should be 100%. Make sure to request samples and review the entire process from order to shipment, delivery, and more.
Pricing – The wholesale price should be competitive; low enough for profitability but high enough to ensure quality craftsmanship.
Depending on how you approach your business model makes all the difference, so be sure to spend time researching each method. This girl is using Alibaba.
How To Price Your Sunglasses
After you come to an agreement with your supplier on the wholesale pricing, and after considering expenses including shipment, packaging, listing fees, marketing costs, etc, now it's time to calculate how much you will sell your sunglasses for.
Sunglasses, unless they're globally-recogonized brands, typically sell for $30-60 with variations on both sides of the scale.
On Amazon, for example, you'll find trendy sunglasses for as low as $14.99. That usually indicates a very cheap production cost and typically low-quality finishing. Better-made glasses on Amazon tend to go for $30 and above, with established brand names on the much higher end of the price range (Ray-Bans and Oakleys go for around $150 per pair).
Considering that sunglasses aren't heavy products to ship, you can expect to have a cushy $10-20 profit margin when selling sunglasses of average quality and style. For exceptional sunglasses or unique finishings, you can drive up the price a bit more.
Unless you have a well-known sunglasses brand or have a very unique approach, it's unlikely you'll get away with selling sunglasses over $50/pair. That said, you can always start out on the lower end to gauge interest before increasing your margins!
Where To Sell Sunglasses Online
These days, the best place to sell sunglasses will be online. More and more people are shopping online and sunglass sales are particularly spiking as customers are wanting to read reviews and product specs before purchasing.
Here are the most popular outlets for selling sunglasses for profit online.
Amazon (FBA)
Amazon FBA, or Fulfillment By Amazon, is going to be one of the top ways to sell sunglasses online. Not only is Amazon the number one marketplace worldwide, but it's also a popular place to shop for accessories such as sunglasses.
With Amazon FBA, you can create a seller profile and sell sunglasses under your own brand name. Setting up a profile is rather simple and straightforward. What's not is optimizing your listing with SEO, images, and great copywriting so that it displays in search results whenever someone types in sunglasses-related keywords.
Amazon FBA is the best choice if you're sourcing your sunglasses from a supplier and want to target the widest audience. The seller fees are huge, however, at 30%. But even so, you can make thousands of sales thanks to Amazon's sheer audience size.
Shopify
If you decide to skip over Amazon and attract your own audience through ads, social media, and other marketing efforts, then the next best place to sell sunglasses will be through an e-commerce store like Shopify.
Shopify is the best-known platform for this, and you'll find many brands using it, but if you're hoping to avoid the shop's hefty $30/month then you might want to consider Shopify alternatives.
Etsy
Everyone knows that Etsy is the marketplace to shop at for handmade or vintage items. So why would it be a good place to sell sunglasses, you ask? Well, Etsy is no stranger to listings that aren't exactly handmade. You'll find many sellers selling sunglasses on Etsy.
A quick search yields you dozens of 5-star seller profiles that cater to audiences who are looking for unique, vintage, or retro sunglasses.
For example, these retro hexagon sunglasses are types of sunglasses you'd expect to find more on Etsy than on Amazon. Likewise, these colorful baby sunglasses are unique and ideal for Etsy's customer base.
Facebook Marketplace
Maybe you intend to sell secondhand or gently-loved sunglasses? If so, try selling on sites such as Facebook Marketplace, where the audience isn't picky about buying new or brand name glasses and is just searching for the best deals.
Is Selling Sunglasses Profitable?
Yes, sunglasses is definitely a worthwhile product to sell thanks to its low cost of shipping (being lightweight and all), popularity, and generally low product cost.
There's no telling how much people are making off selling sunglasses – but you can bet it's a lot! We all know the established brand names out there are making loads.
But what about individual sellers and small business owners who sell independently through Shopify or via marketplaces like Amazon or Etsy? Let's take a closer look below.
Examples of Successful Sunglass Sellers
Example 1: WOWSUN (Amazon FBA)
The WOWSUN brand is a great example of a self-built brand as they seem to be an Amazon FBA-exclusive brand. Meaning, they don't have their own website or social media accounts where they sell their products. They only sell through Amazon (and eBay).
It doesn't take much stalking to see that these guys are wildly successful selling sunglasses! Their most popular listing for Women's Polarized Sunglasses sells for less than $20 and has nearly 20,000 reviews.
They also sell an assortment of sunglasses from kid's sunglasses to aviator sunglasses to men's, women's, etc, and have even branched into the non-prescription and blue-light blocking glasses markets!
Example 2: ShadeByMichael
Shade By Michael is an Etsy store owned by Michael who – guess what – sells glasses! Unlike dropshipping, Michael finds vintage sunglasses from suppliers and then resells them for profit under his own brand on Etsy.
So far, he's been at it full-time for 3 years and has had over 4,000+ sales. Most of the sunglasses are priced at around $17.99, which means after costs, he probably profits around $10 per pair.
Is Starting a Sunglasses Business Worth It?
Every product is potentially profitable, but how profitable will depend on your dedication and business approach. Looking at the numbers and competition may feel scary, but we'd say starting a sunglasses business would still be worth it!
Whether or not you are willing to take the risk is the question. And if not, maybe there are other ways to make money from the sunglasses niche?
For example, starting an affiliate blog and inserting sunglasses affiliate programs could earn you income month after month. No suppliers or product sales needed!
Come rain or shine, sunglasses are a timeless product and are a worthwhile business endeavor!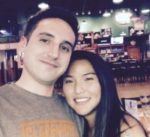 Nathaniell
What's up ladies and dudes! Great to finally meet you, and I hope you enjoyed this post. My name is Nathaniell and I'm the owner of One More Cup of Coffee. I started my first online business in 2010 promoting computer software and now I help newbies start their own businesses. Sign up for my #1 recommended training course and learn how to start your business for FREE!