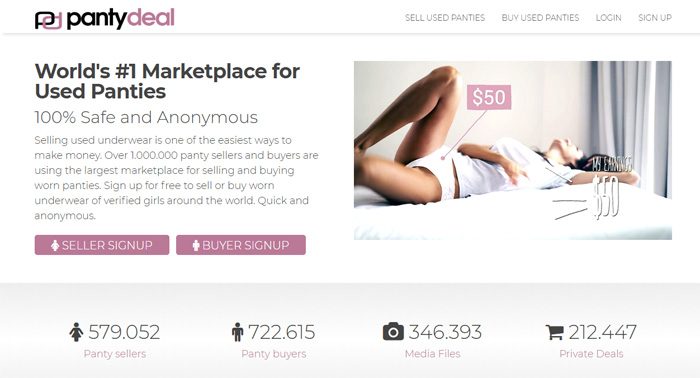 Yes, this is actually a thing. It is more accessible to women than to men; though anyone could, in theory, make this work if they did it right. Can you really make money selling used panties online?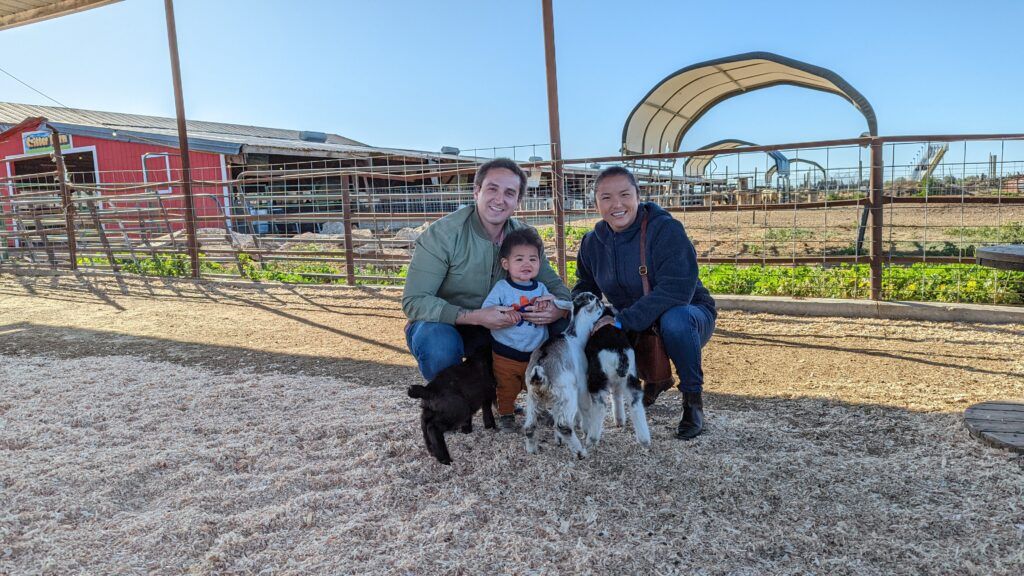 Are You Ready To Work Your Ass Off to Earn Your Lifestyle?
Are you tired of the daily grind? With a laptop and an internet connection I built a small website to generate income, and my life completely changed. Let me show you exactly how I've been doing it for more than 13 years.
Let's talk about it!
Making Money Selling Used Panties Online
To talk about this topic, we really need to go into why there is interest in used panties, to begin with.
I feel like it doesn't take a rocket scientist to figure this out. But just in case some of you have never heard of this before, I'll go ahead and be frank.
It is basically a sex service/adult entertainment service (making this an adult side hustle), though it actually goes a lot deeper than that. This has been a business for a long time… though it has more recently caught more mainstream attention thanks to shows like 'Orange is the New Black.'
The psychology behind why customers (mostly men) buy used panties is complicated. Some men have sexual fetishes for used panties, and love to smell them and own them.
For some men, it is a bit more sentimental. Panties are associated with the external reproductive organs because they are the article of clothing that covers this region of the body… so owning a pair of panties that a woman has worn can have a distinct emotional and sexual appeal.
For some men, buying used panties from a woman they admire or find attractive could almost be described as an act of intimacy. It is, indirectly, a bridge that he can utilize to experience feelings of closeness without ever meeting her in person. Owning a pair of panties that a woman has already worn has a strong sexual undertone, but it is also acutely intimate and special to some customers.
Many men buy the panties for the smell. The natural pheromones and scents that a woman gives off can be intoxicating to men… and obviously, panties would be an example of an article of clothing that would contain these scents if the woman wore them.
In many cases, men do not just want a pair of used panties. They also want to at least see the woman the panties are coming from. Even better, they want to have some kind of relationship with her. Messaging, flirting, and going through the process of 'ordering' the panties can, in itself, be seen as an act of intimacy for the man purchasing them.
Anyway, hopefully this gives you an idea. Needless to say, there is a huge market for it. In fact, in Japan, there are even vending machines where women can sell their used panties to make extra money!
But how do you get started in it? Let's talk about that next.
How Do You Get Started Selling Used Panties Online?
There are a number of different online platforms women utilize for this side-hustle. Pantydeal.com is one of the first sites that come to mind, as it is literally a website designed to help women market their 'products' and network with potential buyers.
But this is not the only marketplace where women sell panties.
Reddit is also commonly used for this kind of thing, as is the kink website Fetlife.com (though it is usually against the rules). Usually, these types of sites are used to network with customers… while the actual transactions themselves are conducted on third-party websites. Most women who make decent side-hustle money with this business have their own websites, and offer a range of different services.
For example… some women may take special orders, wear the panties for a specific length of time, do specific things while wearing the panties, buy specific types of panties for their clients, etc… all to make a bit more money and appeal to their customer base in a more specific, personal way.
As successful women in this business continue to reiterate… you do not just 'sell panties' for money. You are actually selling yourself through the product. It is more like a service or entertainment purchase for the clients. Buyers do not just want panties. They want panties from a specific woman. So there is a lot of marketing involved in this kind of hustle.
Is It Safe?
This is actually a pretty safe side-hustle, all things considered. Yes, you have to mail the products to your customers. But if you get a P.O. box to use as a return address, you do not even need to put your address anywhere on the package.
Porn stars, cam girls, and even women who are not in any adult entertainment industry make a lot of money through this kind of hustle. One of the great things about it is that it does not require anyone to meet anyone else in-person. That makes it an ideal hustle for someone who doesn't want to actually have to meet face-to-face with people.
How Much Can You Earn?
Panties sell for anywhere from $20 to $200 in most cases. Though sometimes, special orders may be priced even higher. Of course, it takes some time to get the product ready. You usually need to wear the panties for at least a few days, if not for longer.
Some women don't like the idea of this side hustle because it requires them to continue wearing dirty underwear for longer periods of time than they may like. But some women actually find it fun, empowering, and kind of dirty/naughty.
It may sound strange or disgusting to some people. But for others, it is highly enjoyable!
The Upsides And Downsides To Selling Used Panties Online As A Side Hustle
The upside to this side hustle is that it is remarkably easy. Aside from being required to wear the items for a more extended period of time, package them, and ship them… there is little work involved.
Most of the effort here is in marketing your products… and if there is a functional downside, that would be it. In fact, it may be more accurately described as a 'challenge' than a downside.
You need to find buyers for your products. And going about that process can sometimes be a bit difficult.
If you are already in the adult entertainment industry, then you may have an easier time of this because you can leverage the exposure you already have to market this 'new product' to your customers. But at the same time, if you don't have that kind of exposure, you're going to have to market yourself from the ground up.
That will probably mean putting together your own website, and leveraging one or more platforms to start getting attention from potential customers.
The good news is that there tends to be repeat business in this industry. If you get a few clients who are very happy with what you provide, you may be able to count on regular orders from them.
That is one of the interesting things about this business. Women who do it regularly say that they develop a unique kind of relationship with some of their clients. It is not necessarily a sexual relationship… but it is almost like the relationship that people develop with cam models.
There is some interaction, and though you never meet, there is still that element of 'intimacy' that greatly appeals to the customers and helps to make the experience feel more 'special.'
My Personal Feelings About Selling Used Panties Online
Some women may find this idea repulsive, and may not be interested in it at all. If this sounds like you, then you might want to consider finding a different side hustle that appeals to you more.
But… some women actually love this. They find it not only easy, but also very profitable. There are even women who actually enjoy it. If you are one of these women, then this may absolutely be the type of side hustle for you to think about.
This is obviously an 18-and-older type of hustle… so if you are under 18, you will have to wait until you are an adult to make use of it. It is also possible for men to make money doing this, but it is far less common and there seems to be less of a market for it.
I feel like this side hustle would work the best for women who are either already in the adult entertainment industry, or who have aspirations of jumping into it. Because in order to sell used panties online, you are going to have to act a lot like an adult entertainer anyway.
You are going to have to talk to customers, handle orders, post pictures of yourself online, maintain a 'sexy' presence on the internet, and build your own brand. So for the women who like this idea, there is a lot of extra money to be made!
But for the women who don't like the idea of doing these things, there is probably a better way to earn a hustle… because if you don't go all-in and treat it like a personal brand and business, you are not very likely to earn much from it.
As stated earlier… customers buy panties because of the woman who wears them, not just because of the panties.
Our Final Opinion Of Selling Used Panties Online
Should you start trying to make money in this interesting, yet very profitable side-hustle niche?
There are a lot of ways to make money online. Some are good, some not, but ALL of them are still just trading hours for dollars.
Starting your own affiliate website really is the best way to build passive income and "make money while you sleep". Affiliate websites earn income in every timezone, and can be instantly accessed by billions of smartphones across the globe!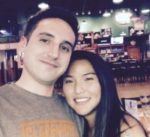 Nathaniell
What's up ladies and dudes! Great to finally meet you, and I hope you enjoyed this post. My name is Nathaniell and I'm the owner of One More Cup of Coffee. I started my first online business in 2010 promoting computer software and now I help newbies start their own businesses. Sign up for my #1 recommended training course and learn how to start your business for FREE!