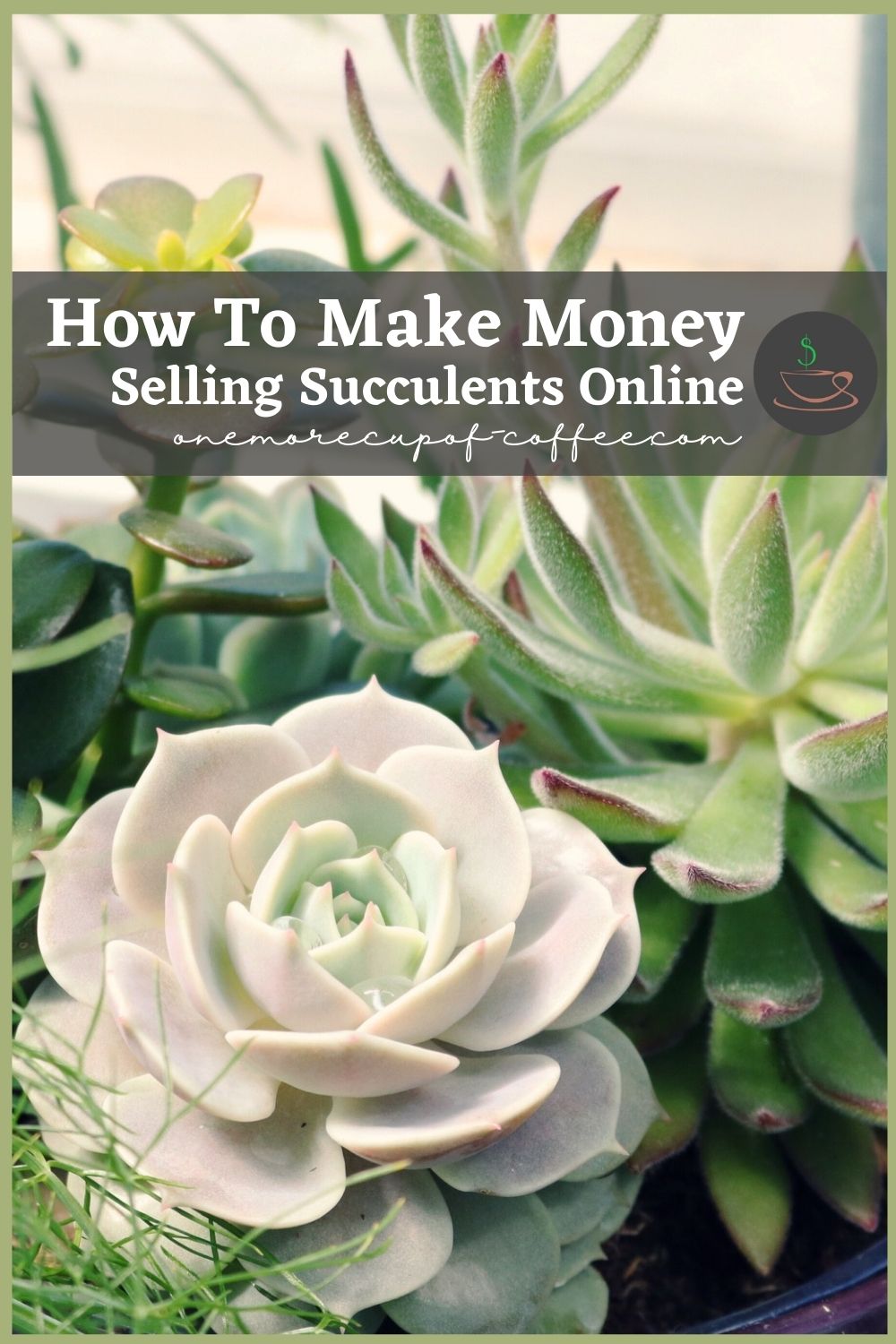 People are suckers for succulents! Did you know that you could make money selling succulents and plants online? The question is, just how much and why are they so popular?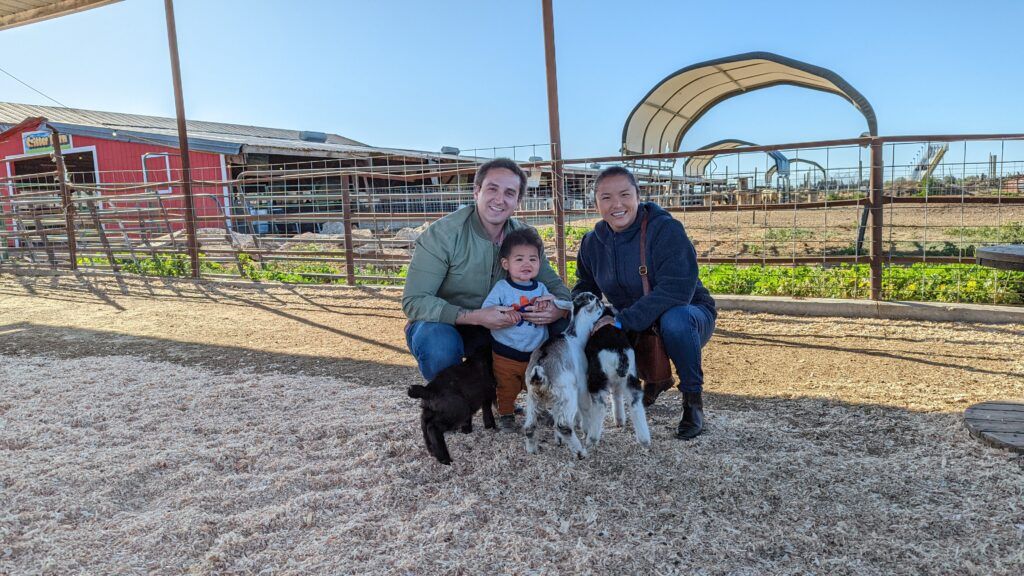 Are You Ready To Work Your Ass Off to Earn Your Lifestyle?
Are you tired of the daily grind? With a laptop and an internet connection I built a small website to generate income, and my life completely changed. Let me show you exactly how I've been doing it for more than 13 years.
For millions of homeowners, plants are a household must-have. But among them, there's one type of plant that people love to obsess over: Succulents.
Not only are succulents cute, but they're relatively easy to take care of. For those of us who have a difficult time keeping plants alive, this makes succulents especially attractive. (Psst… That means even if you don't have a green thumb, you could still grow and sell succulents to make money.)
The online plant nursery market is growing, too. In fact, home and garden is a billion-dollar industry in the US alone. More people are bringing nature into their homes to brighten up the place and provide a bit of caretaker responsibility.
So if you've ever thought that selling plants online was bizarre, think again! Thanks to convenience and affordability, more and more people are shopping online – even for plants. That means you have the unique opportunity to appeal to that market by selling succulents through online marketplaces or through your own e-commerce store.
In this guide, you'll learn how to make money selling succulents online, including where to source your plants and where to sell them. This article also takes a look at examples of successful succulent sellers online for you to get inspired by!
How To Make Money Selling Succulents & Plants Online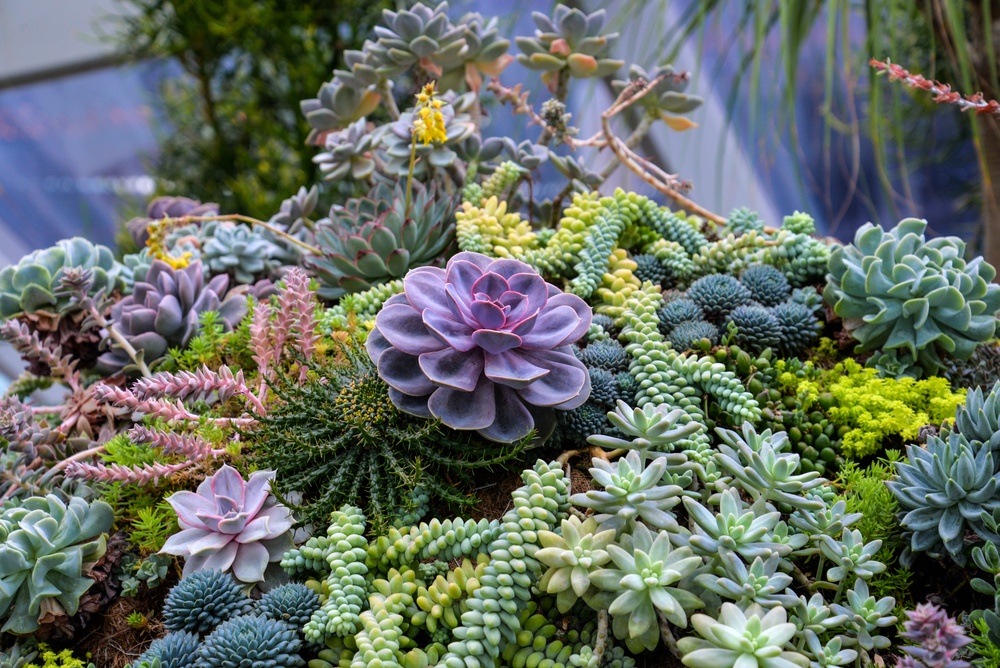 Where To Sell Succulents & Plants Online
Etsy
Etsy is the most popular place to sell succulents (and other plants) online because Etsy's audience caters to exactly the type of person who loves plants and would be happy to purchase them online. On that note, Etsy's market already exists – you just need to attract buyers with your own shop.
The seller fees are high, however – with a 5% transaction fee, 3% + $0.25 payment processing fee, a listing fee, etc – but most sellers say it's still worth the costs (compared to starting your own online store and building an audience).
Facebook Marketplace
You also may have luck selling plants more locally on Facebook Marketplace. The audience might not be as curated, let's say, on FB Marketplace than on Etsy. But that just might work for your business as well. (Who says a succulent purchase has to be beautifully gift wrapped and branded?)
From house plants to pond plants, and any other type of plant that doesn't fit into Etsy's aesthetic is a good enough plant for FB Marketplace. Best of all? There's only a 5% fee on all transactions (or a minimum of $0.40) and you can start selling with the Facebook profile you already have!
Don't forget to search for succulent-specific groups on Facebook as well, since these groups are great for selling succulents to people without the fees. Succulent Marketplace USA is one example of a group where buyers and sellers of succulents can connect to strike a deal. (There are currently over 52K members!)
Amazon
If you are less of an artist and more of an entrepreneur, you could consider selling succulents and plants via Amazon FBA (fulfillment by Amazon). Through this method, you act as the "branded middleman" between your supplier and the customer.
Find a succulent supplier, create your own brand around the product, and sell through Amazon (30% fees involved but a way bigger audience than anywhere else).
Your Own Blog
A plant blog – is that even a thing? You might be surprised, actually, how lucrative even a succulent or plant blog can be.
For example, the owner behind the succulent affiliate blog called Succulents and Sunshine earns over $200K per year just from giving out succulent advice and linking to home and garden affiliate programs on her website!
On your succulent blog, you could link out to plant hangers, succulent gift boxes, plant care books, and more. There are even referral programs such as Harddy, a private marketplace that sells succulents and cacti online.
By writing about succulents and then linking to programs like Harddy you can earn up to 10% commission or more on any subsequential sales.
Not to mention you could also partner directly with brands for sponsorships and rake in passive income via display ads, too. Learn more about starting an affiliate blog here.
Your Own Online Shop
The harder, yet sometimes more profitable, route to take is opening up your own online store such as Shopify. This method requires lots of planning and strategy, however, because you need to build your own audience.
Whether you do that through SEO (a blog), social media (TikTok, Instagram, etc), or through ads, doesn't matter as much as that you are able to attract enough viewers to your products to convert and make a few sales. (At least enough sales to cover Shopify's $30/month starter plan).
If you are new to the world of selling products online, then it would be wise that you test your product and brand first on established marketplaces such as Etsy before trying to branch out and grow on your own.
Examples of Successful Succulent Sellers
Let's take a look at real people making a living by selling succulents and plants online!
Example 1: Succulent Oasis (Etsy)
Linda, the owner behind the successful Etsy shop Succulent Oasis, has over 35,000+ sales all from succulents and cacti assortments. Her prices range from $8.99 for individuals up to $75 for large assortments!
Example 2: Dose of Succulents (Etsy)
Dose of Succulents is another successful Etsy shop that sells succulents online. So far, she has had over 21,000+ sales with items ranging from as low as $3.00 for small 2″ baby succulents up to $100.00 for her large-sized cacti plants.
Like the Fraser Valley Rose Farm says in the below video, the secret to making money with a succulent nursery is not in how well you plant, grow, or propagate them, but in how you sell them.
The most important is not the quantity or size of your inventory but finding your customer base. Seems like obvious advice, but it's the number one reason why succulent business owners go under.
Tips For Selling Succulents On Etsy
As we've seen above, there is definitely room on Etsy to make money selling succulents. The market is big enough to share! That said, there are a few things you should consider before creating your own shop. To set yourself up for success, here are a few tips from sellers for selling on Etsy:
Take clear, high-quality photos in bright light
Start with a small stock first
Diversify your listings
Add extra incentive to purchase (i.e. buy 2 get 1 free)
Offer gift wrap and take care with your packaging
Start an Instagram, TikTok, or YouTube to attract an outside audience
Always quickly handle customer concerns/complaints
Nail down unique branding
Check Etsy rules on which plants, herbs, seeds you can sell
The trick to getting so many sales lies in consistent product quality and customer service. Like a plant, you should begin your shop small with tastefulness in mind before endeavoring to grow into something bigger.
Where To Source Your Succulents
There are a few ways to find and sell succulents. The most ideal option would be to grow them yourself in a home nursery. Otherwise, you will need to find external suppliers for your succulents and plants that you purchase for cheap and sell at a higher margin.
Since the online succulent market is are established, you should have little trouble finding a wholesale succulent dealer. Some of the top-recommended places to buy succulents online for reselling are:
Simply Succulents – a Sedona online-based company selling an assortment of hardy succulents, exotic succulents, topiaries (living garden art), cuttings, and succulent plant collections. Get in touch via their online contact form to inquire about wholesale prices.
Succulent Gardens – Order from a rotating variety of mixed plants, pot sizes, and creative vertical gardening containers. To be qualified, your first order total must exceed $200 ($100 for subsequent orders) and you must order once every six months. Submit your wholesaler application online.
If you want to start your own nursery, you should be picky with what type of succulent (or plant) you grow, including how you will arrange and accessorize them so that your final product stands out from the crowd.
Growing your own plant inventory will require a bit of practice and patience, especially as you learn how to propagate succulents and cut the stems, leaves, and even beheadings!
Here is a helpful video about how to start propagating your own succulents:
How Much Money Can You Make Selling Succulents?
So how much can you really make selling succulents online? There is no size fits all number – but you can reasonably make a full-time income if you put in the hours to make it happen.
If you have an existing garden, selling plants online could bring in an extra $1,000 per month. If you are able to scale and build a plant business online, however, you could make up to $3-5K per month or more.
Keep in mind that you gotta sell a lot of green to make green, though! Selling individual succulents may not get you far, so look to sell assortments and gift arrangements so that you can essentially make bulk sales.
Making an income selling plants online is doable, but it takes time. It would be financially wise to start your online succulent business as a side hustle first before quitting your day job and going full-time.
Once you see profits from your propagations, though, it's time to take your succulent success to the next level!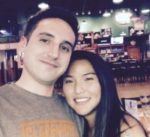 Nathaniell
What's up ladies and dudes! Great to finally meet you, and I hope you enjoyed this post. My name is Nathaniell and I'm the owner of One More Cup of Coffee. I started my first online business in 2010 promoting computer software and now I help newbies start their own businesses. Sign up for my #1 recommended training course and learn how to start your business for FREE!