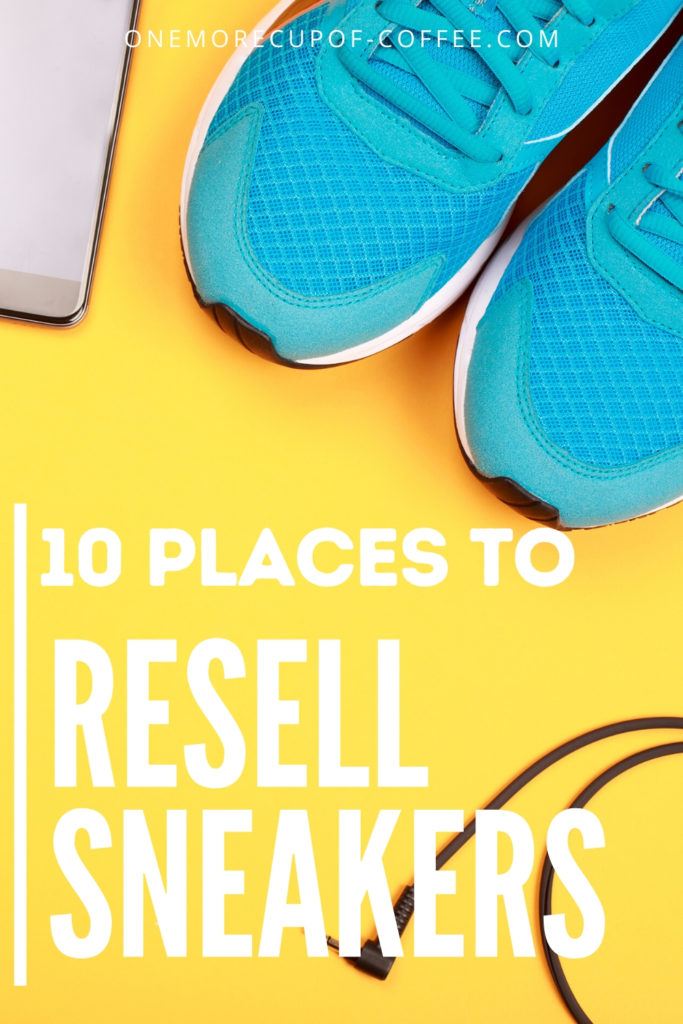 Inside every giant industry is a bunch of smaller ones. And inside the shoe and sneaker industry exists yet another one – the business of reselling sneakers. The sneaker resale market alone is valued at over $2 billion dollars (and is projected to climb over $6 billion!). And so, with a great amount of money comes a great amount of resources.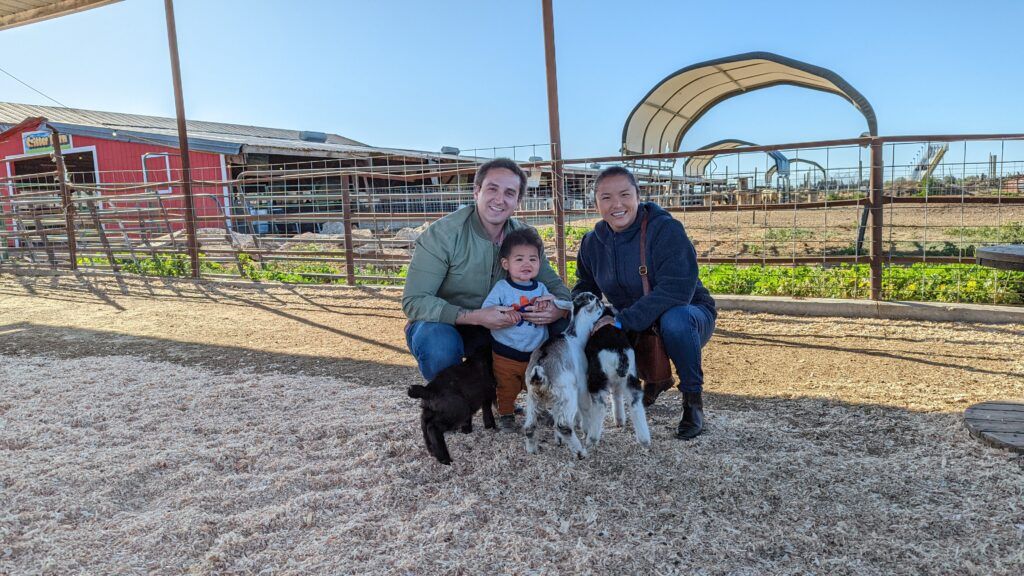 Are You Ready To Work Your Ass Off to Earn Your Lifestyle?
Are you tired of the daily grind? With a laptop and an internet connection I built a small website to generate income, and my life completely changed. Let me show you exactly how I've been doing it for more than 13 years.
The sneaker market even has a subculture of its own with its own agenda. There are specific sites, apps, and places to resell sneakers for profit, including hundreds of tutorials, YouTube videos, and how-to guides from sneakerheads who've seen wild success from buying and selling shoes both on and offline.
But if there's a market out there, that means there are competitors, too. While selling sneakers isn't saturated per se, it is becoming more of a challenge to widen margins and lower costs because of seller's savvy know-how and business tactics (and buyer's too for that matter).
Nonetheless, there is still lots of money lying on the table when it comes to the sneaker resale market. Read on to learn about the best places to resell sneakers for profit!
Best Places To Resell Sneakers For Profit
Sneaker-Only Reselling Websites & Apps
Have you ever heard of the saying 'cash is king'? Many sneakerheads might argue that reselling sneakers hand-to-hand is the best way to turn a profit as there are no middle man fees, but others say reselling using online marketplaces and apps is better for secure transactions and reaching a wider audience.
Nowadays, many sneakerheads are choosing the latter to conduct their business or side hustle. Here are the most popular websites and apps to use for safely reselling sneakers.
StockX
GOAT
Stadium Goods
Flight Club
Grailed
KLEKT
Kixify
Sole Supremacy
SoleStage
Urban Necessities
1. StockX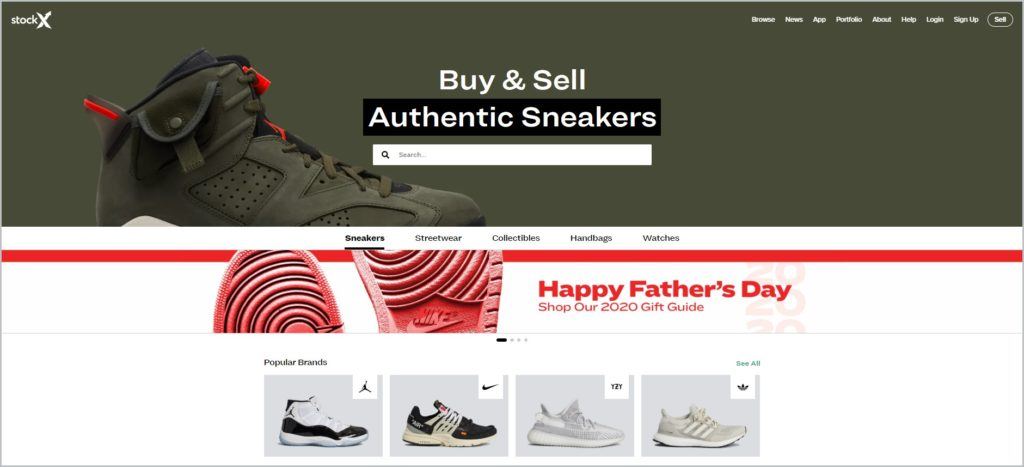 StockX is the go-to place online to resell deadstock sneakers, even though it's outgrown itself and deals in categories other than shoes like trading cards, collectibles, and designer items. Nonetheless, its primary market is still geared toward buying and selling sneaker brands such as premium Air Jordans, Nike, Adidas, Yeezy, among dozens of others.
StockX boasts itself as being the world's "stock market for things." Essentially, it's a live marketplace where people use a bid/ask model. And just like a stock market graph, StockX allows users to track price movements across time.
Why You Should Resell Sneakers On StockX: As the number one destination for reselling shoes online, StockX has the advantage of having a large audience with competitive rates. It also only features deadstock shoes, taking the workload off the seller for having to take pictures and add minuscule details of the shoe history.
2. GOAT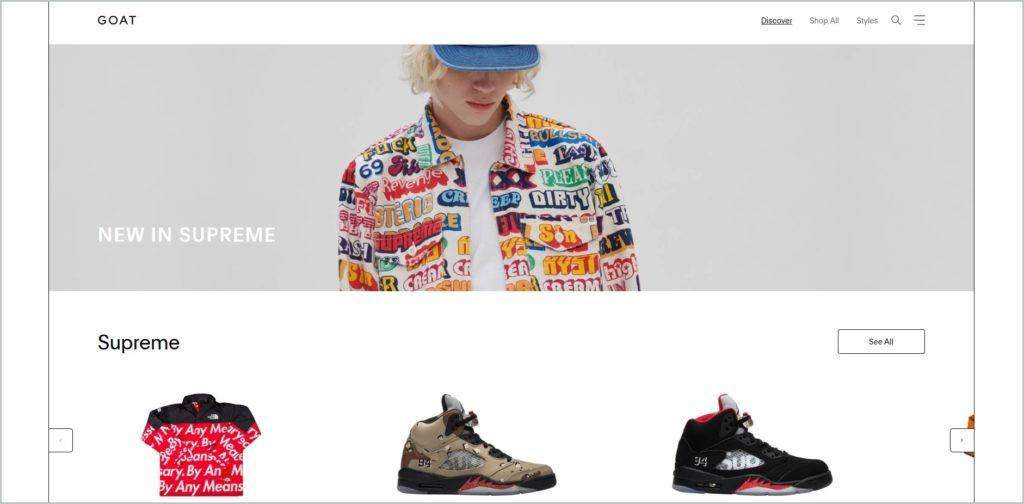 GOAT is another leading place to resell sneakers that were founded in 2015 to "bring trust to the sneaker community." It's since expanded on the GOAT desktop website to offer apparel and clothing items. However, you can buy and resell sneakers using the GOAT app.
To sell on GOAT, you first need to request to become a seller on the app. If approved, you can then begin to sell sneakers. This process can take up to 30 days and serves to authenticate your seller account. Once you become an authorized seller, you're ready to start listing and selling sneakers! The process is fairly straightforward from there. The app will even send a pre-paid UPS label to your email for easy printing and shipping.
Why You Should Resell Sneakers On GOAT: Easy to use interface for sellers and one of the safest places to resell sneakers online with an inventory of vetted, newly-dropped shoes.
3. Stadium Goods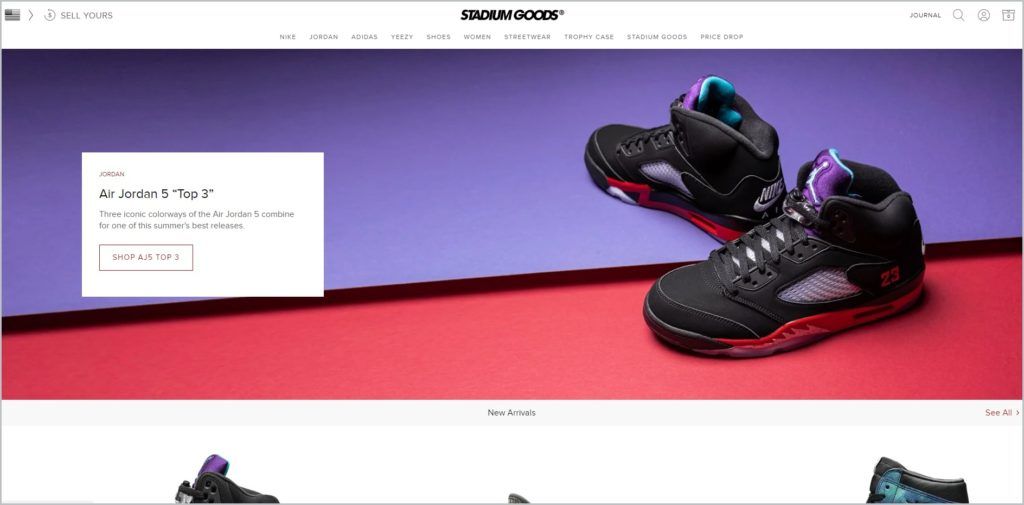 Stadium Goods, also founded in 2015, is one of the most trusted platforms for reselling sneakers online or in-store. In the past, they've had partnerships with Nike, Nordstrom, eBay, and Alibaba, so Stadium Goods is a legitimate place to resell some kicks.
Unlike other apps and marketplaces, you sell the sneakers directly to the Stadium Goods brick-and-mortar locations and they'll take care of the rest for you. You can either drop the new, unworn boxed sneakers in person or via mail.
Why You Should Resell Sneakers On Stadium Goods: One of the biggest secondary sneaker resale marketplaces. They also do most of the workload for you – all you have to do is get the shoes to their store locations.
4. Flight Club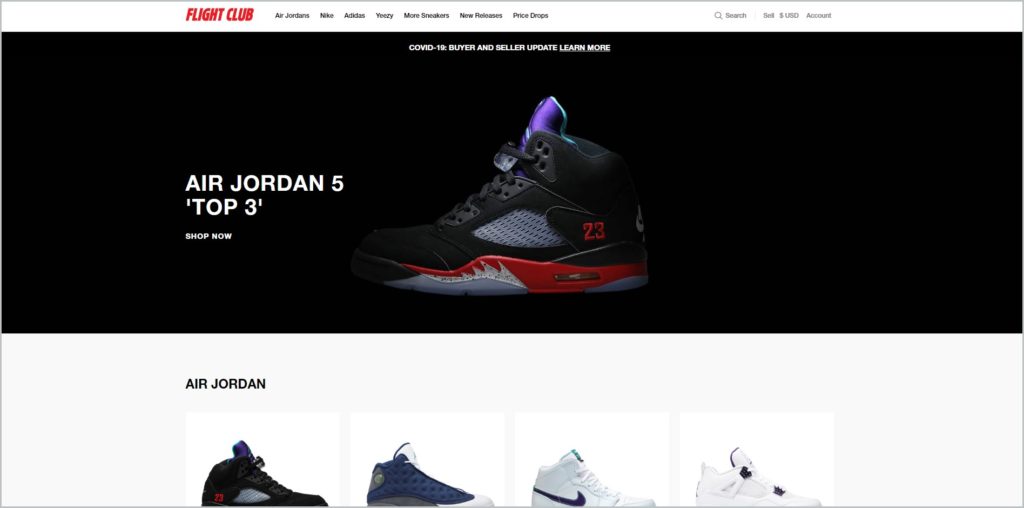 Flight Club Consignment is a leading consignment marketplace and retailer for selling lightly worn and new sneakers. They have stores in New York, Los Angeles, and for a limited time, Miami.
To sell on Flight Club, you must first send in your sneakers to one of these locations for authentication. Once they're authenticated, the shoes will be sold through marketplace channels and on their website flightclub.com.
Why You Should Resell Sneakers On Flight Club: Known for having every sneaker brand name imaginable, offer competitive rates, and have high sell-thru.
5. Grailed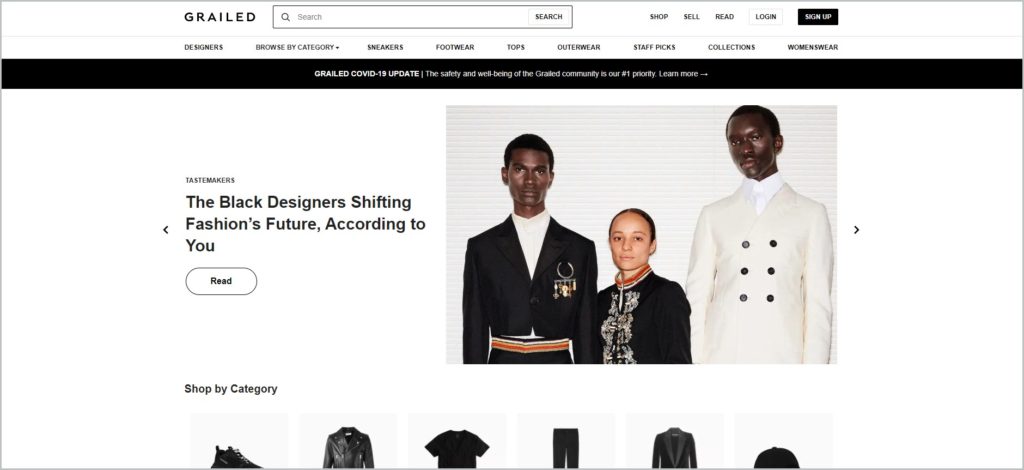 Grailed is the largest online marketplace for selling men's sneakers and clothing. The platform features four different "types of markets" – Grails, Hype, Sartorial, and Core. Each has its own set of brands and models. For example, Grails features high-end designers like Rick Owens, Saint Laurent, Raf Simons, and others while Hype features Yeezy, Jordan, Supreme, and other new drops and releases.
Why You Should Resell Sneakers On Grailed: Specific audience in the men's footwear niche with overall competitive fees compared to other marketplaces.
6. KLEKT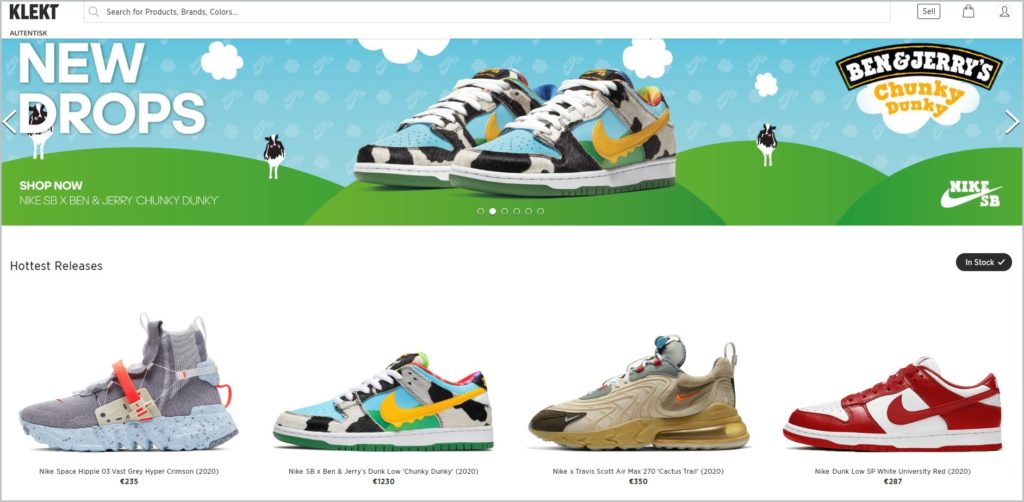 KLEKT is a European-focused middle man service and marketplace where only the most limited, high-in-demand sneakers are listed. Similar to StockX, KLEKT only accepts 100% authentic, unworn sneakers in new condition (deadstock).
To resell on KLEKT, you just need to list, make a sell, and then send the shoes to one of their warehouses. After 48 hours and verification by their team, you'll receive the full payout to a Paypal account.
Why You Should Resell Sneakers On KLEKT: One of the best platforms to resell shoes in Europe. No hidden fees for sellers.
7. Kixify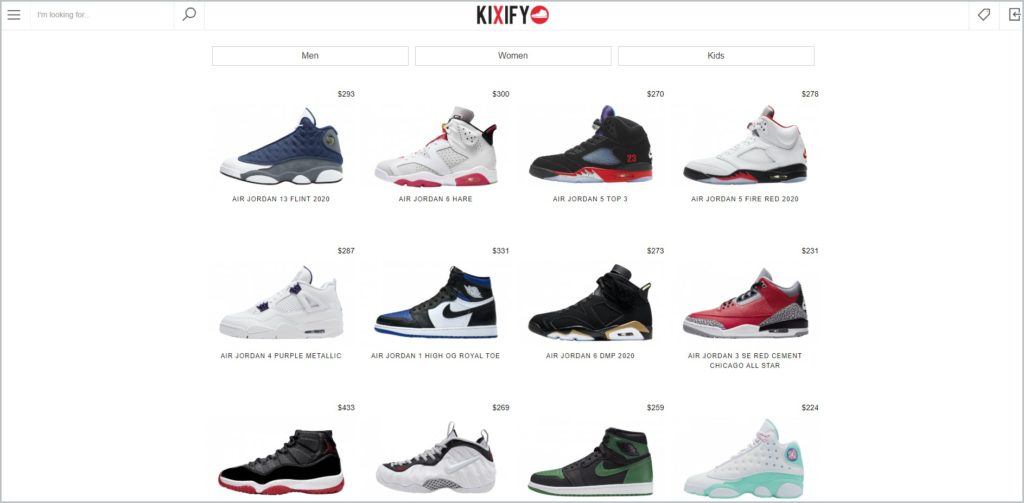 The Kixify Marketplace is a global retailer for buying and reselling new and vintage sneakers. They sell all types of brand name sneakers for men, women, and kids from Adidas, Air Jordan, and Converse to Puma, Timberland, Under Amour, plus hundreds more.
The best part about Kixify is its international reach – you can find and resell sneakers to any buyer who comes to your individual 'shop' on Kixify. You can personalize it and upload as many listings as you'd like.
Why You Should Resell Sneakers On Kixify: Creating an account takes minutes and there are no selling or listing fees.
8. Sole Supremacy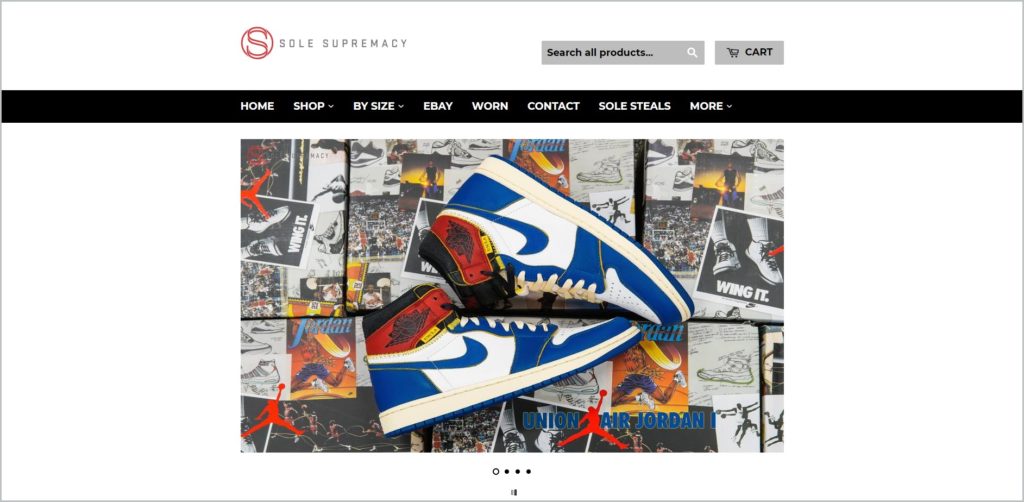 Sole Supremacy is an online website that deals in the trading and reselling of used and deadstock sneakers. It was founded by Derek Lew in 2008 after losing his job. He earned from selling through eBay for the better part of two years before opening up Sole Supremacy in the Bay Area. Around 50% of the sales are made from their online website with 80-90% of those sales coming from reselling Jordan.
To sell shoes on Sole Supremacy you must first call or send an email to receive a quote (or drop by in-store).
Why You Should Resell Sneakers On Sole Supremacy: Offers quick cash (direct purchases) and only sells authenticated shoes. No spam, no hidden fees.
9. SoleStage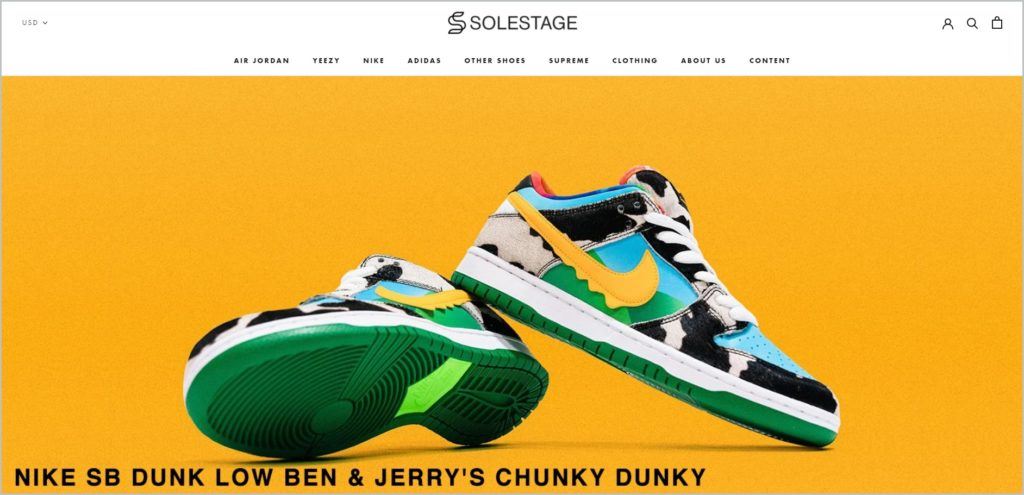 SoleStage is a consignment app and marketplace where you can resell high-end sneakers and exclusive footwear or buy apparel and other in-demand streetwear items. To sell on SoleStage, you need to download their app, create a listing, upload photos, and wait for staff approval. SoleStage will then list your sneakers and once sold, will send you direct payment.
Why You Should Resell Sneakers On SoleStage: Straight-forward resale process, a large social community, and an easy user interface.
10. Urban Necessities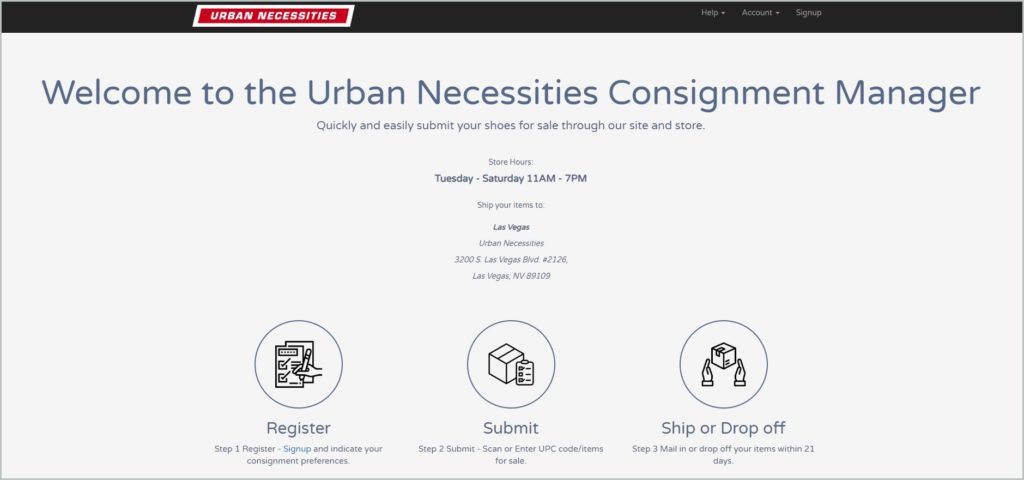 Urban Necessities is a Las Vegas-based consignment store where you can resell shoes either online through their website (mail-ins) or in-store. You can find a diverse array of high-end kicks including Jordan, Nike, Adidas, Fila, Revenge Storm, Saucony, and others. They currently ship to over 240+ regions and countries and offer the most competitive fees for sellers.
Why You Should Resell Sneakers On Urban Necessities: One of the lowest consignment fees in the shoe resale industry.
General Resale Sites & Apps
If you aren't able to flip sneakers via the above marketplaces and apps, the next best place to resell sneakers for profit is through general resale sites.
Here are a few places to check out:
The advantage of going through larger sites such as eBay or Facebook Marketplace is reaching a wider audience. The biggest disadvantage, of course, is not having a platform dedicated to the business of reselling sneakers.
So you might not have a middle man to process the transaction. You could also run the risk of striking a bad deal. Nevertheless, these general resale sites are where many people get their start, so it's not a bad idea to sort through the listings. If you have a rare item to sell, sometimes general resale sites will result in higher final sales because of market competition.
Selling Sneakers As An Affiliate – The Option You Never Considered Before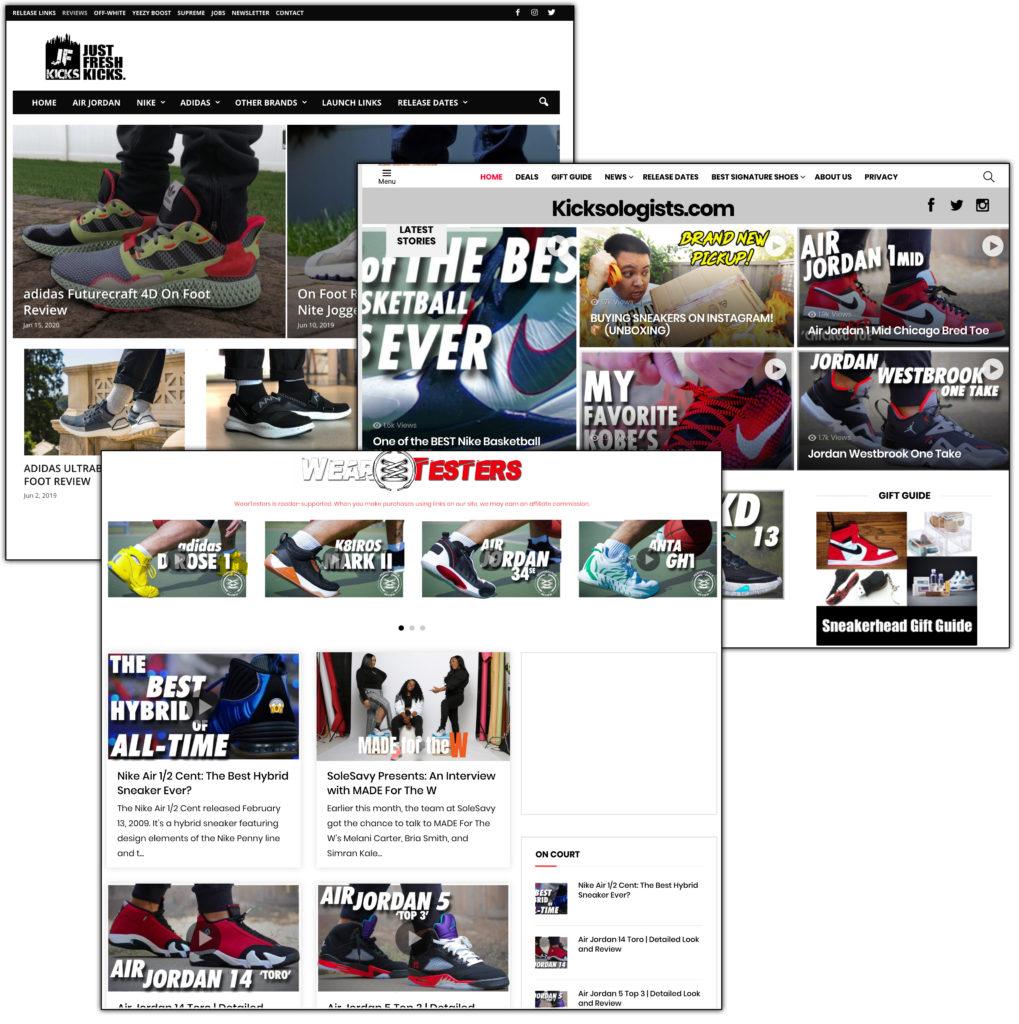 If reselling sneakers through consignment or marketplaces isn't really your thing, you could always "sell" sneakers through affiliate links. I put sell in quotes because you're not buying or selling anything at all. You're promoting sneakers from other companies, but you never actually touch the product. For example, you link to the Sneaker Don website and if someone buys a pair, you get paid a cut.
You get paid less per sale, but your initial investment is also way less, since you don't have to buy inventory and worry about the reseller market.
Selling sneakers and shoes through affiliate links is way better IMO because essentially you're still selling a product that you don't own. Plus, affiliate marketing has the added advantage of not having to invest to turn a profit, whereas with flipping shoes you'll first need to buy some to sell some.
Most of the name brand sneakers like Nike or Adidas have their own sneaker affiliate programs, but there's also a bunch of collector, streetwear, and fashion focused brands too.
Although the commissions you earn won't be as high from one sale, the long-term profitability might be much more financially interesting. With a flip, you earn once, then you have to move onto the next target. With affiliate marketing, since you're listed in search engines, you can make commissions over and over again. Millions of people shop online every day and make online purchases, so you really need just a few clicks to make some decent sales.
Ultimately, whether it's straight from your phone via a resale app, online via marketplaces, via your local neighborhood consignment shop, or via affiliate marketing, reselling sneakers for profit is a lucrative business to invest in.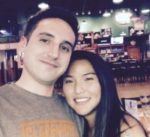 Nathaniell
What's up ladies and dudes! Great to finally meet you, and I hope you enjoyed this post. My name is Nathaniell and I'm the owner of One More Cup of Coffee. I started my first online business in 2010 promoting computer software and now I help newbies start their own businesses. Sign up for my #1 recommended training course and learn how to start your business for FREE!