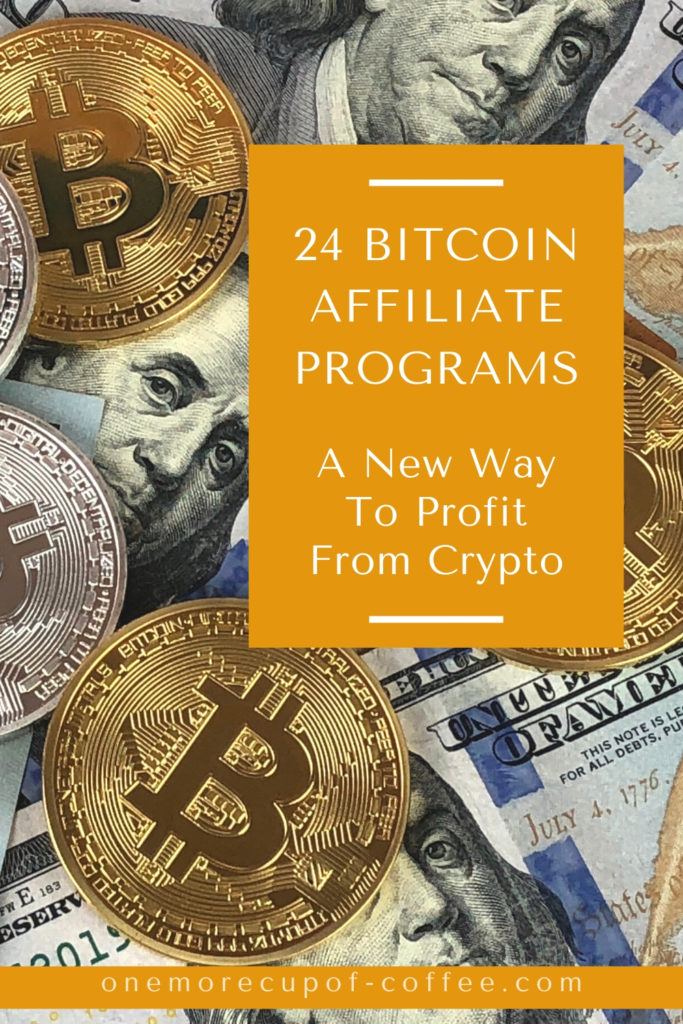 If you want to increase your cryptocurrency stash, buying more or trading are the most common options. However, you can also make money in the world of crypto by promoting bitcoin affiliate programs.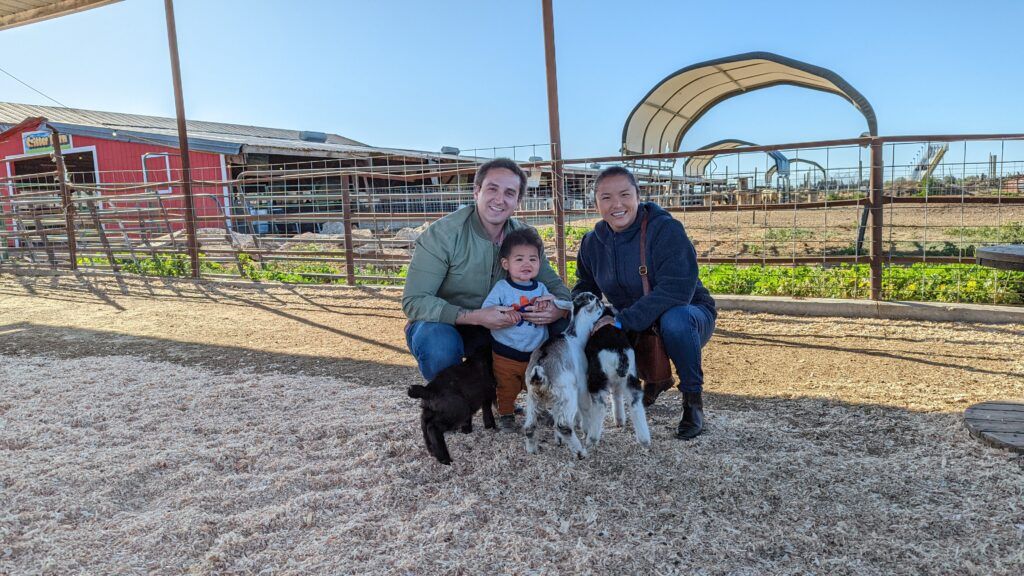 Are You Ready To Work Your Ass Off to Earn Your Lifestyle?
Are you tired of the daily grind? With a laptop and an internet connection I built a small website to generate income, and my life completely changed. Let me show you exactly how I've been doing it for more than 13 years.
I say, "Bitcoin" because it's the most common, and most known cryptocurrency, but really there are also many other types of cryptocurrency affiliate programs out there.
Some pay in USD, some in a local currency, and some, but not all, actually pay in bitcoin and other cryptocurrencies.
In this post, we're summarizing the key characteristics of affiliate programs in this field. I've divided the section into general sections so you can find programs most related to your niche site.
Even under the umbrella of "cryptocurrency", you can still divide interests and specialties into niches. For example, a niche website written by a Bitcoin maximalist would feature exchanges where you can buy and sell Bitcoin most easily, and they may even prefer exchanges that do not list BCH (Bitcoin's main rival).
You may not even want to talk about trading crypto at all, and instead, focus on blockchain technology or even blockchain in a specific industry. Fintech is a growing industry, so you could potentially make a website exclusively about financial-related crypto news & projects.
NEW Fold App is paying out 5,000 sats (fractions of bitcoins) just for signing up, and they are launching a sats-back debit card (bitcoin instead of cash back). Sign Up Here. I use it all the time. You can get sats back for purchasing gift cards (Amazon, Starbucks, restaurants, etc), plus free sats on every purchase you make using their debit card.
Bitcoin & Crypto Affiliate Programs
Cryptocurrency Purchase and Exchange Companies
Cryptocurrency exchanges are the most common type of cryptocurrency company and they come in various forms. They allow members to purchase and/or exchange cryptocurrencies. The exact processes vary from one company to the next, as do the currencies supported. Some work for a large number of different cryptocurrencies, while others focus on just a few.
It's important to note that there was a spike in cryptocurrency popularity at the beginning of 2018. Many of the companies listed below experienced an influx of users as a result, leading to slowdowns in verification, customer service, and related elements. Because of this, reviews from early 2018 may not be a true indication of the company's performance and reliability.
Bitcoin & Cryptocurrency Related Affiliate Programs
247 Exchange
What It Does: 247 Exchange is a Bitcoin exchange, allowing members to exchange Bitcoins for various physical or digital currencies. Bitcoins can also be purchased in a similar way. The site can be used globally and charges members a fee for the conversion.
The Affiliate Program: 247 Exchange offers a 30% commission from people you recruit. Some sources report that you can also earn 30% from people they recruit as well, although there is less detail available for this aspect. Your earnings are based on the transaction fee that 247 Exchange receives, not on the total amount that people spend. The minimum payment threshold is $1.
How They Pay: In USD, although this can be converted to Bitcoin or another cryptocurrency.
The Company: 247Exhange has been active since at least 2014 and is generally responsive to customer feedback. They maintain an active presence on many forums as well, often giving answers to questions or concerns. Responses to reviews suggest that they have been focusing on refining their services and improving the level of customer service as the company has matured.
Reviews: There are many positive reviews for the service itself and some people find the interface easy to use. Some people find that verification can be slow, although this is a challenge that many similar services face as well. Most indications suggest that the service lives up to its claims
Are People Making Money? It's not clear. Most discussion is about the services that 247 Exchange offers. If anyone is making money as an affiliate, they're not talking about it.
Personal Thoughts: There are some advantages and 247 Exchange seems a reliable company. But, their fee for the conversion is often 1% or 3% of the amount people spend and you're just earning a percentage of that.
SimpleFX
What it Does: SimpleFX is a mobile trading platform that allows people to trade in various currencies, including Bitcoin. It is available for Android, iOS, and Windows phones.
The Affiliate Program: SimpleFX follows a basic tiered system for payment. You receive 25% initially from the trading spread of people you refer. You also earn 5% of the revenue share of anyone you refer. In other words, a person you recruit gets 25% from someone they recruited. You get 5% of that 25%.
The 25% is also the maximum commission. SimpleFX offers three tiers based on performance. Basic earns 5% commission, VIP gets 15% and Elite gets 25%. You need a spread value of 20,000 for the highest tier. That seems to be $20,000 in trades, although it isn't clear whether this is a lifetime of trades or a time-specific requirement. Once you've recruited someone, you can earn from them for as long as they stay with SimpleFX.
The tiers also impact the people you recruit. For example, if someone you recruited was earning at the 5% level, you're just getting 5% of that total. On the plus side, you don't need to be trading yourself to be in the program, nor do you need to verify your identity.
How They Pay: Payment can be withdrawn in any form SimpleFX supports. This includes Bitcoin, various other cryptocurrencies, bank transfers, and credit cards. Payments can take from 24 hours to 10 days, depending on the method.
The Company: SimpleFX was registered in 2015, even though the company was founded the year prior. Despite this, they do not appear to be currently regulated. In a 2017 post, they mention that they hope to do so eventually but are being hindered by the time and expense involved. They also have limited transparency on their site.
Reviews: Reviews for the service are mixed. There are many positive reviews. But, a decent number of people have had issues as well, including having their accounts wiped and trades being considered invalid. Many of these people were experienced traders as well, suggesting that SimpleFX may not be reliable.
Are People Making Money? One blogger states that they made about $32,000 per year from the program. They show some evidence, although that could easily be faked. Beyond this, few people claim to be earning income.
Personal Thoughts: Be careful with this one. There is the potential to make money. But, you wouldn't get far if the people you recruit end up with invalidated trades or even banned from the company.
CEX.IO
What it Does: CEX.IO is a cryptocurrency exchange that previously offered cloud mining. It now provides the ability to buy and sell Bitcoins and to trade them.
The Affiliate Program: CEX.IO offers a 30% commission on all exchange transactions of anyone you refer. This applies for as long as they remain a member. The company also provides various tools to track statistics and earnings.
How They Pay: In USD only, via bank transfer, Visa or Mastercard. Fees for withdrawing start at $3.80.
The Company: CEX.IO has been in business since 2013. In 2015, the company shifted from cloud mining to acting as a Bitcoin exchange.
CEX.IO has currently suspended new user registration. They claim this is because they are getting too many new users with the current cryptocurrency hype. However, it could be because of security issues as well.
Reviews: There have been many recent complaints about the company, including various performance and customer service issues. Some people also feel that the fees are too high, especially as there are multiple hidden charges. There are still many positive reviews but CEX-IO does poorly on sites like TrustPilot, where it has a two-star rating.
Are People Making Money? Reviews suggest that the affiliate program isn't effective. One Reddit thread likened the idea to a pyramid scheme, where you only make money if you trick others. To make a decent income, you need people to consistently buy through CEX.IO. That doesn't seem likely. And, as one writer pointed out, buying the currency simply isn't profitable for most people.
Personal Thoughts: With registrations currently closed, CEX.IO isn't a good choice. But, if/when they reopen this option, it may be possible to make money from the company.
Plus500
What it Does: Plus500 is a trading site, providing the chance to trade with Forex, shares, indices, and cryptocurrencies.
The Affiliate Program: Plus500 claims that members can earn between $100 and $700 per trader they recruit, regardless of the deposit amount. The amount you earn is instead determined by the trader's country of origin and the types of trades that they are making. To do this, Plus500 uses category adjustments, which decreases the total by $200 for cryptocurrency trading. This means you earn between $0 and $500 per trader, depending on where they are located.
Affiliates can also earn 10% of the monthly commissions from people that they refer.
However, the system sounds unrealistic and some of the phrasing used is a little odd. I'm not convinced Plus500 would pay out hundreds of dollars in commissions. Most other companies pay a fraction of this amount.
How They Pay: Payment seems to be made in USD (or local currency) rather than Bitcoins. However, Plus500 is vague about this aspect and states that they will determine the method of payment.
The Company: Plus500 is an Australian company and was founded in 2008. They started to offer Bitcoin trading in 2013. Few details are provided about the people behind the company, although Plus 500 does highlight its various licenses.
Reviews: Reviews for Plus500 vary dramatically depending on where you look. The site Forex Peace Army gives it less than two stars across 112 reviews. They also mention some issues, including an FSA fine. TrustPilot also gives it a rating of three stars, which isn't much better.
Multiple reviewers report issues such as having their accounts blocked and frustrations with verification. However, some others have had positive experiences.
Are People Making Money? There are relatively few reviews about the affiliate program. However, some people mention that they've made referrals and have yet to see any income.
Personal Thoughts: Plus500 has some concerning factors as a trading program and even more if you want to be an affiliate. The amount they claim to pay is unrealistic and raises concerns about their entire program.
VirWoX
What it Does: VirWoX is a slightly odd company. They provide the ability to trade various virtual currencies, including Linden Dollars (from the game Second Life), Open Metaverse Currency, and C$ from Avination. Since 2011, they also allow users to trade Linden Dollars for Bitcoins (in either direction).
The Affiliate Program: The affiliate program offers a direct and an indirect referral fee. A direct referral is anyone you refer yourself, such as through a web ad or an Ad Object in Second Life. You earn 20% of the commissions that these people pay to VirWoX.
Indirect fees allow you to earn from the recruitment efforts of people that you get to join. You earn 20% of the referral fees that they receive.
How They Pay: Primarily in Linden Dollars, which can then be converted to Bitcoins.
The Company: VirWoX is a surprisingly powerful company, hitting close to $40 million in trading volume in 2012. Few details are provided about the company, although VirWoX is transparent about its rules, fees, and processes.
Reviews: Some reviews suggest that VirWoX is the most convenient way to buy Bitcoins with PayPal. The reason is simply that there is less security. After all, VirWoX's primary function is as a Second Life Linden market, not as a way to buy Bitcoins.
Even so, reviews aren't universally positive. Many people call VirWoX a scam and claim that accounts are often frozen when they try to withdraw. There are also high fees involved with the service.
Are People Making Money? Some reviews and blogs recommend the affiliate program from VirWoX but there are few details about people actually making money. Despite that, it's likely that some people are making sales. After all, many affiliate marketers don't talk about their success.
Personal Thoughts: Despite the odd design, VirWoX is popular. It is one of the few places that allows members to buy Bitcoins with PayPal because you're doing this indirectly. This should make it a viable service to promote. Even so, the ability to buy Bitcoins this way isn't the main goal of the service and may not always be available.
Coinbase
What it Does: Coinbase acts as a platform for trading cryptocurrencies, including Bitcoin, Ethereum, and Litecoin. Their services are available in the United States and many other countries.
The Affiliate Program: The affiliate program gives you $10 USD (or the equivalent) for each person who signs up, verifies their account, and either buys or sells $100 USD or more within 180 days of opening their account. This is a one-time payment. Your income is also the same, regardless of someone buys $100 USD or $1,000 USD worth of cryptocurrency.
The person being referred also gets this $10, which can act as an incentive.
Coinbase also mentions that they make a 'good faith effort' to pay out on referrals but may not always do so due to the risk of fraud or the behavior of customers. Information online suggests that many referrals are considered ineligible for commission for various reasons.
How They Pay: In Bitcoin.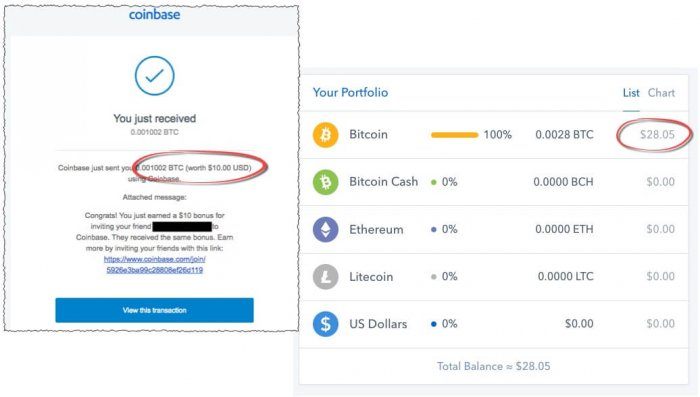 The Company: Coinbase was founded in 2012 and is one of the largest Bitcoin brokers. The size and history of Coinbase should make it more reliable than smaller companies. But, Coinbase has also faced many controversies over time as well. It also has stricter policies and members need to provide more personal information than normal.
Reviews: Reviews are mixed. Some places give Coinbase a high rating, while others suggest that you should avoid it entirely. There has also been an increasing number of complaints, with people finding that they aren't getting the currency that they pay for.
Are People Making Money? The affiliate program seems to go through regular changes and many members aren't happy with it. One reviewer started promoting Coinbase in 2014 and had a total of 563 depositing customers. Of those, a little less than half were considered eligible for commission. Closer to the time of his article, the rates changed, with more than 80% being considered ineligible.
These numbers are from 2015, so they're not recent. But, other users found something similar, which is a concerning pattern. Coinbase provides little information about why users are ineligible, making it difficult to optimize your income. What's more, these patterns were from when Coinbase was paying around $75 per referral. They're currently just paying $10 and didn't update affiliates about this change.
The issues suggest that income potential from Coinbase is minimal. The company doesn't seem to have a good model and you're not earning very much per sale.
Personal Thoughts: Coinbase is one of the easiest and most reliable ways to purchase Bitcoin online. For many people, including myself, it's where they bought their first crypto coin. I have made money with Coinbase, but not much. You would need lots of newbie crypto customers to get people to create new accounts in order to get a stream of new referrals/commissions.
BitPanda
What it Does: Allows users to buy and sell the cryptocurrencies Bitcoin, Ethereum, Litecoin, and Dash. BitPanda offers ten different options for making and receiving payment, including Skrill, Visa/Mastercard, and Neteller. The company was specifically designed for a European audience.
Note: BitPanda currently does not accept clients or affiliates from the United States.
The Affiliate Program: BitPanda offers 5% revenue share as commission. This means you receive 5% of whatever the company gets, which is often minimal. The program isn't discussed much on the BitPanda website, so details are scarce.
How They Pay: In Bitcoin or through any of their other listed methods.
The Company: The underlying company is Coinimal GmbH, which is an Austrian start-up. It was founded in 2014 and BitPanda is the automated system that they have developed. The company provides images and details about its key staff members, including social media links for each of the founders.
While BitPanda is still relatively new, it is more established than many other cryptocurrency exchanges. This should make it more reliable.
Reviews: Reviews suggest that BitPanda is easy to use, even for beginners. However, the fees aren't always obvious.
The overall balance of reviews is positive. Many people feel that the company is reliable. BitPanda also makes an effort to resolve any issues that do occur and has effective customer service. Of course, not everyone agrees. But, there are relatively few negative reviews for the company's age.
Are People Making Money? As always, few people talk about making money as an affiliate. Even so, the number of positive reviews suggests that there is significant potential.
Personal Thoughts: The main limitation is that BitPanda offers a relatively low commission rate. Your income could still add up, especially if the people you recruit are passionate about cryptocurrency.
AvaTrade
What it Does: AvaTrade is a trading company, specializing in Forex trading. However, they do also offer the ability to trade in cryptocurrencies, including Bitcoin and many others. AvaTrade promotes itself as being a competitive and reliable option for doing so.
Note: AvaTrade currently does not accept clients or affiliates from the United States.
The Affiliate Program: AvaTrade has a distinct affiliate program that they call AvaPartner. This is free to join and offers 'competitive commission structures.
However, AvaPartner doesn't provide specifics about amounts. Commissions seem to vary from one person to the next and maybe partly influenced by your site and traffic levels. This makes it harder to know how effective the program is. One review suggests that you can earn as much as $350 per user but this may not apply to everyone.
There is also a multi-level aspect to the program. You earn commissions from anyone you recruit directly and also 10% from anyone they recruit. This increases the income potential but you'd need to sign up to know the commission rates from your sales.
How They Pay: Not stated
The Company: AvaTrade was launched in 2006, so it has a long history in the field. They have earned various awards and provide a high degree of training and support for beginners. AvaTrade is also transparent, offering many details about the company. This includes descriptions and images of management staff, along with links to legal documents.
Reviews: Reviews of AvaTrade are generally positive. Some people do experience issues, with the largest one being initial verification. However, every company will have some negative reviews and there are many more positive reviews out there.
Are People Making Money? It isn't clear whether affiliates are earning money from the program. But, I have seen various affiliate reviews out there, which suggests that bloggers are trying to. With the popularity of the program, it's likely that some affiliates are receiving commissions.
Personal Thoughts: Not knowing the compensation rate from the beginning is frustrating. But, every other aspect of AvaTrade looks appealing. If nothing else, the company is more reliable than many others.
Coinmama
What it Does: Coinmama is a cryptocurrency broker, supporting Bitcoin and Ethereum. The main method of payment is via credit card, although customers can also purchase with cash and through Western Union. Coinmama is popular because they support a global audience, while many other companies don't. But, their fees are higher as well (around 6%).
They also just allow for cryptocurrency purchases. Members cannot trade cryptocurrencies or sell them through Coinmama.
The Affiliate Program: Coinmama offers a 15% commission for everyone who you refer. Affiliates are also given a discount code that they can pass on as a way to promote sales.
The commission is based on what Coinmama earns. Their example is that if a person orders $1,000 in Bitcoins, Coinmama gets $100 in commission and you get $15. If they order more, you receive more.
This is a lifetime commission. If the person you refer makes regular purchases, then you could end up with a steady stream of income.
How They Pay: Commissions are paid in Bitcoins.
The Company: Coinmama is another well-established Bitcoin exchange and tends to be stable. The company was established in 2013 and has headquarters in Israel. The services are available in 217 countries, along with 24 American states.
Reviews: Recent reviews for Coinmama are relatively poor. Many people find that the process is simply too frustrating or that they don't get what they paid for. Common complaints include high fees, long verification times, canceled orders, and poor customer service.
However, complaints about time are common due to an influx of demand around the start of 2018. Coinmama has been prompt at responding to queries from users, which is always good.
Are People Making Money? Some reviewers mention that they struggle to get conversions, with many of their referrals never choosing to buy any currency.
Personal Thoughts: Coinmama has some advantages, even with the recent increase in complaints. They also serve a much wider audience and are the main cryptocurrency exchange in some parts of the world. These aspects make the program particularly interesting.
Changelly
What it Does: Changelly is an exchange company that supports a range of cryptocurrencies, including Bitcoin, Ripple, Zcash, Ethereum, and Litecoin, along with many others. Purchases can be made using Visa and Mastercard as well. It also allows users to avoid most verification processes.
The Affiliate Program: Changelly offers a 50% revenue share for affiliates. This means you earn 50% of the total commission that Changelly makes per sale. The link is permanent, so you earn for every transaction made by the people that you recruit.
How They Pay: Payments are made in Bitcoin.
The Company: Changelly started operating in 2015, making it one of the younger cryptocurrency exchanges. The site manages to be very clean and easy to use. It's more intuitive than most other exchanges as well. But, they're not always as transparent as they could be and there are few details about the staff involved in the company.
Reviews: Reviews for the company are mixed, with TrustPilot currently giving it a rating of two stars from 474 total reviews. The largest problem seems to be time, with transactions taking longer than they should. But, this is happening with most other exchanges as well, so it may be a temporary issue.
Older reviews suggest that the company is generally reliable and they do their best to respond to customer service issues. A common issue is high fees, especially for USD and Euro transactions. This can be as high as 40% in some cases and isn't clearly explained on Changelly's site.
Are People Making Money? Changelly is featured in many lists of similar programs. This suggests it should be a good choice. But, there are few details about how much money affiliates are actually earning.
Personal Thoughts: Most of Changelly's issues are similar to other companies in the industry Despite this, Changellly does still seem to be reliable, as long as you're prepared to wait. It may also be worth reading recent comments before getting involved to see whether any of these areas have improved.
LakeBTC
What it Does: LakeBTC is an international trading program. They support various types of fiat currencies, along with cryptocurrencies. There are plenty of payment methods to choose from as well.
The Affiliate Program: LakeBTC offers a multi-tier referral program, which is incredibly unusual in this industry. In this system, Tier 1 is people that you refer directly, Tier 2 is anyone they refer and Tier 3 is anyone referred by Tier 2 members. You earn 30% from Tier 1 members, 10% from Tier 2, and 5% from Tier 3.
The style should be powerful, especially as all commissions are lifetime-based. However, many people you refer won't be planning on promoting the business. That decreases your odds of getting all three tiers active.
How They Pay: Commissions are paid monthly and appear to be provided in local currency.
The Company: The website for LakeBTC doesn't look like much but that may be due to their target audience. Regardless, LakeBTC was founded in 2013 and it remains a popular service, especially in Asian markets. Support is decent, although phone support is for Mandarin-speaking customers only.
Reviews: There are relatively few reviews for LakeBTC compared to other companies. Some suggest that it is fine, while others highlight issues such as problems with verification or withdrawing funds. There aren't enough reviews to know whether the company is better or worse than others. Even so, every indication suggests that it is a legitimate option.
Are People Making Money? With so few reviews out there, most people probably aren't trying to earn through LakeBTC. But, I only looked at English reviews. Bloggers in other countries may be promoting LakeBTC successfully.
Personal Thoughts: LakeBTC does have some advantages for income, including the tiers in their affiliate program. It is also an international company, which should increase your potential audience. Even so, your income isn't likely to be nearly as high as LakeBTC likes to imply.
BitMEX
What it Does: BitMEX is an international trading company. They support relatively few fiat currencies and nine different cryptocurrencies. It is designed for experienced currency traders and offers many tools to support this goal.
The Affiliate Program: Affiliates receive credit for any people who complete registration within seven days of visiting the BitMEX account. Affiliates then earn a percentage of the commission fees that users pay depending on the amount traded.
The rate starts at 10% and increases to 15% for accounts with more than 1,000 XBT (Bitcoins) traded. The final tier is 20% commission for more than 10,000 XBT traded.
Affiliate commissions are lifetime. Anyone who signs up receives a 10% discount on fees for six months. This is a useful incentive for convincing people to get involved.
How They Pay: Payments are made in Bitcoins to the user's BitMEX account.
The Company: BitMEX comes from the company HDR Global Trading Limited and was founded in 2014. The business is based in Hong Kong and targets the international market.
Reviews: The biggest complaint about BitMEX is that the website is overly technical and can be confusing to learn. However, most people consider BitMEX to be legitimate. It is focused on experienced traders anyway, so the complexity of the site makes sense.
This aspect means there are fewer reviews as well and the site isn't as popular. But, it could be powerful for the right audience.
Are People Making Money? There isn't much discussion on this aspect, although it's likely that some people are earning income. If nothing else, sites like 99 Bitcoins will be making money through the program.
Personal Thoughts: The complexity of BitMEX may make conversions more difficult. Even so, this aspect gives you something unique to talk about – as long as you understand the concepts at play.
Coinigy
What it Does: Coinigy is a platform for digital currency, allowing members to trade on more than 45 different exchanges from mobile phones and desktop computers. It acts as a consolidated source of data and information, helping users to make better trades and to understand the market in more detail.
The Affiliate Program: The affiliate program simply offers $15 for each subscriber. This appears to be consistent regardless of the money a subscriber spends. The payment is just one-time but the consistent amount is nice.
How They Pay: Payments are made once a month (on the 15th) and appear to be in dollars, not Bitcoins.
The Company: Coinigy is often considered as one of the top trading companies online, giving it a solid reputation. The site operates out of Milwaukee, Wisconsin, and is very transparent. Surprisingly, it is a relatively new company in the field and was launched toward the end of 2015.
Reviews: Reviews tend to be very positive, especially when compared to other cryptocurrency companies. There are some issues, as always, and the company did appear to be hacked in 2016. But, the overall sense is that this is a reliable company, one that does exactly what it claims to.
Are People Making Money? While there aren't many people talking about affiliate earnings, affiliate marketers are producing reviews on the service and these do appear to be getting interested. This suggests that some people are getting income from Coinigy.
Personal Thoughts: With just a one-time payment, Coinigy's affiliate program isn't amazing. But, the service is unusual enough that you could get people interested in it. Coinigy also has a good reputation and seems to fare better than most competitors in reviews.
Exmo
What it Does: Exmo is another cryptocurrency exchange. They provide more than ten ways to make deposits and support various cryptocurrencies. Examples include Bitcoin (of course), Litecoin, KickCoin, Ripple, Dash, and Ethereum.
The Affiliate Program: The referral program provides 25% commission on the transactions of anyone who joins through your link. As always, the 25% is based on how much Exmo earns, not on the total value of the transactions.
This commission applies regardless of how long the person has been a member. You could potentially still earn commissions years after your recruit joined.
How They Pay: Payment method isn't specified but with so many different currencies, it's likely that Exmo pays in dollars. You could then trade that to the cryptocurrency of your choice before withdrawing.
The Company: Exmo was developed in 2014 and is registered in the UK. They are a fairly popular option, with support for many locations and languages. However, Exmo has been through some ups and downs recently, with the owner getting kidnapped toward the end of 2017. The implications for the company are unclear at this point.
Reviews: As is often the case, reviews are mixed. Many of the reviews from last year and before that are positive, with most people finding that the company is effective. Recent reviews highlight issues with verification and customer service.
Are People Making Money? There is no indication of affiliate income. It's likely that some people are earning based on the structure of the program. But, there are many other similar companies out there.
Personal Thoughts: There isn't much to make Exmo stand out, although the lifetime commission is useful.
CoinMate
What it Does: CoinMate is a European Bitcoin exchange company. It allows both fast and advanced trading, giving users the chance to choose which style works for them. CoinMate also accepts Litecoin but no other cryptocurrencies are available.
Note: CoinMate currently does not accept clients or affiliates from the United States.
The Affiliate Program: The affiliate program provides members with 50% of the fees that CoinMate earns from each trade. You can earn from anyone you refer for six months following their initial registration.
How They Pay: Payment is probably in Bitcoin, although CoinMate doesn't specify.
The Company: CoinMate was founded in 2014 and is a popular European trading company. The range of options provided is limited but the service would still be sufficient for many people. Verification is required for most deposit and withdrawal processes. This is similar to many other companies but can still be frustrating.
Reviews: Most reviews for CoinMate are positive. The company has managed to avoid the spate of negative reviews that many others have experienced.
Are People Making Money? Various websites do promote CoinMate, which suggests that some individuals are making money. But, as always, bloggers aren't talking about their exact income levels.
Personal Thoughts: CoinMate seems to be a reasonable beginner's choice and would work well for that audience. However, it does have fewer features than many other services and may not be competitive.

Mining Programs
Mining is one of the unique aspects of cryptocurrency. But, the process is complicated and is difficult for beginners to understand. Mining companies can be a good way around this, allowing you to tap into the experience and systems of experts. Some of these offer affiliate programs too.
MinerGate
What it Does: MinerGate is a blockchain cloud mining service that supports many different cryptocurrencies. MinerGate claims that you can mine multiple cryptocurrencies at once without a decrease in hashing power. But, multiple reviews contradict that claim.
The Affiliate Program: The amount you earn is based on the number of people you refer. You earn 30% of their profits with less than 10 affiliates, 50% with 11 to 30 affiliates, and 75% with more than 31 affiliates. This means that the more active your recruits are, the more money you make. Income is transferred to users each day.
How They Pay: In Bitcoins, directly to your wallet with the company.
The Company: MinerGate started operating in early 2014 and continues to be a popular and fairly reputable service. Their fees are also low for the field, while the service is easy to use.
Reviews: Reviews are extremely mixed for MinerGate. Some people say it works perfectly and is ideal for beginners. Others call it a scam and say the company won't let people withdraw.
One detailed review mentions that there are performance limitations, including 'stealing' the Hashrate of users. The review suggests that you can still earn from MinerGate but the performance isn't as good as the company claims.
Are People Making Money? Reviews focus on the mining aspect, not the affiliate program – so it's hard to know. But, the income potential does exist.
Personal Thoughts: MinerGate is easy to use, even for complete beginners. This is the company's biggest advantage and would make it attractive to many people. This may make it worth considering, despite the complaints.
HashFlare
What it Does: HashFlare is another cloud mining company. This time they just focus on Bitcoin, rather than offering multiple types of cryptocurrency. They provide five services for members, with different fees and hash rates.
The Affiliate Program: With HashFlare, you earn 10% of any purchases that people you refer make.
How They Pay: Payments are made in Bitcoins.
The Company: Cloud mining companies are often considered scams but HashFlare is one of the few that is considered legitimate. The company carefully manages its perception in the media, trying to be as transparent as possible about all aspects of its company and processes.
Reviews: As always, reviews for HashFlare depend on where you look. The site Bit Trust currently has an average rating of 3.24 for the service, which is an aggregate of 221 different reviews. Some of the reviews are extremely positive, while others are the exact opposite. Most of the positive ones also have affiliate links, which isn't encouraging.
But, there are realistic reviews in the mix too, including some that suggest that HashFlare performs well and lives up to the claims it makes.
Are People Making Money? With how many people provide affiliate links in reviews, I expect some must be making money from HashFlare. This does also suggest high competition.
Personal Thoughts: The income potential isn't as high as what MinerGate offers but HashFlare is still viable. While the reviews are mixed, there is at least some potential for sales. But, it would be important to tell your audience about the limitations of Bitcoin mining as well.

Lending & Saving
Peer-to-peer lending companies get around many of the rules and restrictions that surround cryptocurrency purchasing. As a result, they operate in many different countries and can offer an extensive range of payment methods. Buying cryptocurrency this way is typically more expensive, but it can be much faster as well.
The challenge is the peer-to-peer aspect. Many of the people who use these services are legitimate but that's not true for everyone. There is always the risk of getting scammed, regardless of how careful members are. This aspect may make the companies challenging to promote as well.
YouHodler
YouHodler is focused on:
Crypto-backed lending with fiat (USD, EUR, CHF, GBP), crypto (BTC) and stablecoin loans (USDT, USDC, TUSD, PAX, PAXG);
Crypto/fiat and crypto/crypto conversions;
High-yield saving accounts, up to 12% per year;
Unique Multi HODL product allows our clients to earn on both up and down markets.
The platform supports BTC, BCH, BNB, ETH, LTC, XLM, XRP, DASH, HT, REP, and many other popular cryptocurrencies and tokens. YouHodler is an EU company with the main office in Cyprus. One more office in Switzerland is about to open very soon.
YouHodler is a member of Blockchain Association of Financial Commission and Crypto Valley Association, observes the best international AML/KYC policies. YouHodler uses Ledger Vault's industry-leading information technology infrastructure to securely control its crypto assets with a multi-authorization self-custody management solution and $150 million pooled crime insurance.
All credit card operations are under PCI Security Standards, all crypto operations – in accordance with Cryptocurrency Security Standard (CCSS).
There are two commission structure options, and the cookie length is 90 days for both.
First one ($100 for Activation) is where we pay to affiliate $100 for every user that successfully registers on YouHodler.com, successfully passes the ID verification process (KYC) and takes a Loan or Turbocharge or Multi HODL (any of our 3 main products).

Second one (Compound offer) is where we pay to affiliate for every step of the user's lifecycle, ID verification process (KYC) – $1 to $20, opened Savings account – $20, opened Loan or Turbocharge or Multi HODL – $50. KYC payouts vary depending on the user's country.
Notable aspects of our program.
Affiliates are paid for every step of the user's lifecycle, for example ID verification process, disregarding if the user started to use our products or not
Payout threshold is only $200
Monthly payments with Net5 hold period
Each affiliate has access to all data and statistics in his/her personal account on the platform
Includes all necessary creatives, banners, landing pages, written content outlines and other useful stuff
240+ supported locations
5% referral commission for affiliates
Private terms (higher payouts and faster payments) for the best affiliates.
The affiliate program is quite new, and started in February 2020, but seems pretty attractive. To date, they've paid just $4500 to affiliates, but with the bull run of 2020 starting at the moment I type this out (up 10% and finally crossing $10,000 USD/BTC, I think there's going to be a great interest in Bitcoin and crypto for the rest of the year, maybe into 2021.
BlockFi
BlockFi is one of my favorite Bitcoin and cryptocurrency financial services. Their site runs smoothly, they pay interest on time, and their owners are engaged in the community. They currently pay 8.6% interest on stablecoin funded accounts like GUSD, USDC, and PAX. They also pay varying interest rates on ETH and LTC. Of course, Bitcoin is the main attraction, and rates vary but tend to be around 5%-6% on 5 BTC or less. Anything above 5 BTC tends to pay around 3%+
Their affiliate program signup page doesn't give a lot of detail about affiliate payout rates, but if you click through to the Impact signup page, you can see they pay up to $500 per referral. Accounts must be funded (no pay per lead).
The cool thing about BlockFi is that they pay affiliates for both LOANS and INTEREST ACCOUNTS.

Local Bitcoins
What it Does: Local Bitcoins is one example of a peer-to-peer lending service and it is an especially versatile one. Local Bitcoins are available in many different countries and they allow for almost any payment method (cash deposit is the most common).
The Affiliate Program: Local Bitcoins pays a 20% commission based on the size of trades. You can potentially earn 40% if both the buyer and seller are referred by you. Commissions are paid daily and are only for successful trades.
There is a three-month cookie, during which any visitor you refer is considered your affiliate. You can earn commissions from the people you refer for up to a year following their registration.
How They Pay: In Bitcoins. Payment goes to a wallet the company maintains, which you can then transfer to a secure Bitcoin wallet of your own choosing.
The Company: Local Bitcoins was founded in 2012 by Nikolaus Kangas and operates out of Finland. The company doesn't offer a large amount of personal information but there is enough to suggest that they are legitimate.
Reviews: Many reviews state that the service is safe and operates as intended. However, experiences will depend on the individual people involved in the trade. The balance of reviews varies.
Some locations (like Bit Trust) have mostly negative reviews but many of those reviews are unrealistic or simply involve people ranting. Negative reviews often just refer to the price of Bitcoins. While this can be frustrating, it isn't really an issue with the company itself.
Are People Making Money? There is very little discussion about the affiliate program, so it isn't clear whether people earn from it or not.
Personal Thoughts: There is the potential to earn from Local Bitcoins, especially as they serve so many different locations. If nothing else, they may be an alternative type of company to promote. Just be careful as the reviews are mixed and some people you refer may have bad experiences.
Paxful
What it Does: Paxful is another peer-to-peer Bitcoin program. It allows people to trade Bitcoins in a variety of locations and offers more than 300 different mechanisms for trading. Some of those approaches require ID, while others may not.
As with Local Bitcoins, their conversion rate is less appealing than with conventional Bitcoin exchanges. Members simply won't get the same rates that they would from sites like Coinmama. But, this is a given with any peer-to-peer cryptocurrency site.
The Affiliate Program: The affiliate program is slightly unusual. You use the code from Paxful to set up a widget that the company calls a Virtual Bitcoin Kiosk. You then earn 2% on the total volume of purchases.
You are able to earn this 2% from every trade a person you refer makes for up to a year after their first trade. The company does use the phrase 'up to a year,' which suggests that duration may change under certain conditions. There is also a lottery bonus for the top three affiliates each month.
How They Pay: Paxful doesn't actually provide this information but it's likely that they pay in Bitcoins.
The Company: Paxful is headquartered in Wilmington, Delaware. They offer some details about the people behind the company, along with various examples of support.
Reviews: Reviews are more positive than for Local Bitcoins and many users do have a good experience. As always, some people do experience issues, often because they were attempting to trade with scammers. The likelihood of problems can often be reduced by paying close attention to the person who is being traded with.
Are People Making Money? There are many Paxful reviews out there but few talk about the affiliate program. It's not clear how many people are actually using the program or how much is being made through it.
Personal Thoughts: This service is fairly reliable, as far as peer-to-peer services go. The widget is an interesting touch too. However, it's not clear how well the service would convert into actual sales. The widget could make this easier but it could decrease sales instead.
xCoins
What it Does: xCoins is a peer-to-peer Bitcoin lending site, allowing members to borrow or loan Bitcoins. At least, that's the theory.
Actually, xCoins is a little unusual as the loans are designed to be one-time payments. The system effectively allows people to buy Bitcoins using PayPal, something that isn't normally possible. xCoins is able to do this because the lenders are taking the risk, rather than xCoins itself.
Payment methods are relatively limited and just include credit cards, PayPal, or via a bank account. xCoins manages many of the processes automatically, providing much less control for borrowers and lenders.
The Affiliate Program: Affiliates receive as much as 50% of the xCoins transaction fee as their commission. This is also a lifetime commission. So, you earn each time someone you refer pays a fee, regardless of how much time has passed.
The commission rate appears to be very high. But, elsewhere on the site, xCoins states that affiliates earn 15% commission for borrowers they refer and 15% for lenders. Affiliates can also earn 3% from any borrowers or lenders that those people refer. It's not clear why xCoins claims you can earn up to 50%, as the figures simply don't add up that high.
How They Pay: xCoins doesn't specify how they pay out. It may be in Bitcoins or it may be in US dollars.
The Company: xCoins started operating in 2016, making it one of the younger peer-to-peer lending companies. The CEO is Sergey Nikitin and the headquarters for xCoins are in California.
The website is on the basic side and there is little transparency about the service. There are also few graphs and details, and users have less control over their lending/borrowing.
Reviews: Relatively few people say that xCoins is a scam, although bad experiences are prevalent. Some of this is simply because it is a peer-to-peer lending company. The PayPal aspect is also a disadvantage to some people, as PayPal allows chargebacks and tends to prioritize buyers over sellers. The chargebacks are often resolved in favor of the seller, eventually. But, it only takes a few problematic ones to dramatically decrease income.
Are People Making Money? People are certainly promoting their affiliate links, especially in Reddit threads on the topic. It's not clear whether any of them are actually making money – but responses suggest that some people click through to the link, so income from the affiliate program is possible.
The reviews also suggest that other people make money as lenders. However, the chargeback issues and the risk mean that this isn't always the case. Some people just end up breaking even.
Personal Thoughts: xCoins is at a disadvantage compared to most other peer-to-peer companies. There are fewer details overall and much less control. The only benefit is the ability to buy Bitcoins using PayPal. That may be enough to help you promote it but the service is still concerning.
Bitbond
What it Does: Bitbond offers peer-to-peer lending, using Bitcoins. According to their marketing, people can borrow up to $25,000 starting at 1% monthly interest. Lenders can earn up to 13% interest. All borrowers go through credit checks and lenders get to bid on whether to loan money.
The idea is that Bitbond makes it fast and easy for people to borrow and lend money. The system can allow borrowers to make income from the interest, although there is always some risk involved.
The Affiliate Program: Commissions from Bitbond are based on their origination fee. You earn 20% of that fee for borrowers and 30% for lenders. With lenders, your commission is also influenced by how much of the loan was funded by the user.
If you recruit both the borrower and lender for a given loan, your commission ends up being around 50% of the origination fee. Commissions are only paid on loans that are funded.
Bitbond prohibits any misleading advertising and is able to disable affiliate accounts at any time. This is standard practice but it's important to consider, as you are promoting a loan company.
How They Pay: You earn in Bitcoins.
The Company: Bitbond was established in 2013 and has been mentioned in various online discussions. It has been around for longer than many other peer-to-peer lending companies, suggesting that it may be more reliable.
Reviews: Reviews for the company are limited. Many people talk about the concepts but there are few reports of individual experiences. Those that do exist are generally positive and TrustPilot gives it a ranking of around four stars (at present). However, the service is peer-to-peer, so Bitbond doesn't have complete control over the experience of users.
Most discussions on Bitbond suggest that the idea is risky but legitimate. After all, lenders lose out if the borrower defaults on their loan and even dollar-based peer-to-peer lending have significant risks. The required verification process can also be frustrating.
Are People Making Money? Relatively few people seem to be using the affiliate side of Bitbond, with most focusing on the lending aspect instead.
Personal Thoughts: Peer-to-peer systems do have their advantages and many people do seem to use them regularly. The system is also backed in US dollars, so the amount people borrow and lend isn't directly affected by changes in the value of Bitcoins.
You could still make money, either as an affiliate or as a lender. But, it would be important to research the rules and risks first.

Hardware Wallets
Hardware wallets are physical devices that allow you to store your private keys for Bitcoins. The keys are essential for spending Bitcoins. Having a physical hardware wallet can dramatically improve security for hardcore cryptocurrency users and for beginners. The major advantage is that all the data is stored offline, on the device. This means that your information cannot be hacked.
KeepKey
What it Does: KeepKey is a fairly new entry in the hardware wallet field. KeepKey is also different than its competitors, as it supports various other types of cryptocurrency as well, including Litecoin, Namecoin, Dash, and Dogecoin. However, the Chrome interface only works for Bitcoin, so using the other types of cryptocurrency is a little more complicated.
The device has most of the standard features, although it is larger than other hardware wallets. It also has second screen protection and various other features to reduce security risks.
The Affiliate Program: First of all, you earn a $10 commission for every KeepKey sale you make. There is also a recruitment aspect. If you get other people to join, you get 5% of their total earnings.
How They Pay: KeepKey doesn't specify this but their main commission rate is in dollars, which suggests that they rely on systems like checks and PayPal.
The Company: The product itself is appealing but KeepKey is fairly new and feedback is still coming in about how well the device works.
Reviews: Reviews for KeepKey tend to be positive, with many people loving the product. The version sold on Amazon is currently sitting at four stars and more than 75% of reviewers give it either four or five stars. The one limitation seems to be customer service and some people struggle with the device initially.
Are People Making Money? There aren't many reviews about the affiliate program but I suspect many people are making money. If nothing else, this is a physical product and has a good design. These aspects should mean that it sells well. It's also sold on Amazon and you could promote it through Amazon's affiliate program as well.
Personal Thoughts: KeepKey doesn't offer the chance to earn Bitcoins directly. But, it's a logical product to promote if you're interested in cryptocurrency. Even though the product is new, it is more visually appealing than the main competitors and this may help to promote sales.
TREZOR
What it Does: TREZOR is another hardware wallet and it's often considered the most powerful in the field.
The Affiliate Program: TREZOR offers three ranks that have different commission rates. The first is Starter, which gives you 5% per sale. The next is Advanced, which offers 7.5% and then Top at 10%. You need to hit 300 sales to reach the Advanced rank and 500 total sales for Top. TREZOR has a payout threshold of 0.02 BTC and pays weekly.
Payments also need to be Confirmed, which takes 35 days (or more). This is because TREZOR offers a 15-day right to return with no questions asked from when the customer receives their order.
How They Pay: In Bitcoins.
The Company: TREZOR comes from the company SatoshiLabs, which operates from the Czech Republic. They are very transparent about what you can expect, offering significant support and answering any questions.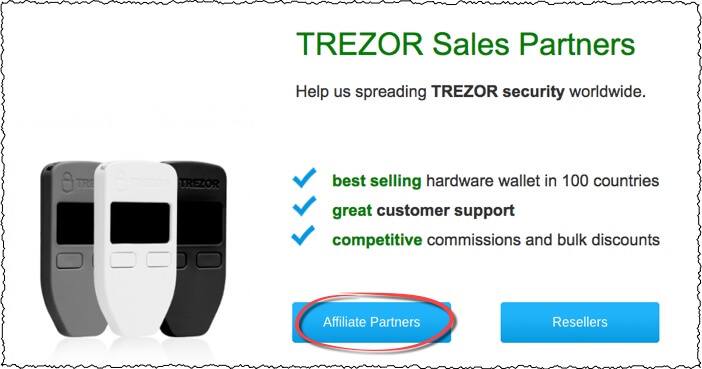 Reviews: Reviews for TREZOR are overwhelmingly positive. It is the single-most popular hardware wallet on the market and one that many people rely on. The main limitation is that it only supports Bitcoins, rather than other cryptocurrencies.
Are People Making Money? I noticed many high-quality TREZOR reviews with affiliate links. Some of those are getting many comments as well. This suggests they're popular and the authors are likely to be making sales.
Personal Thoughts: TREZOR is popular, which may mean most people who want it already own the device. Still, it is a quality product and one that should sell well. It is also something that Bitcoin users should own. And, unlike KeepKey, this affiliate program pays out in Bitcoins.
Ledger Wallet
What it Does: Ledger Wallet is another hardware wallet and follows the same general principles of the previous two examples.
The Affiliate Program: Provides 10% commission per sale. Ledger Wallet also offers reports and promo materials to help members get conversions.
How They Pay: In Bitcoins.
The Company: The underlying company is Ledger, which is also working on the second type of cryptocurrency wallet. Ledger was founded in 2014 and is transparent about the company and the people who are involved. There is also detailed support information provided, as well as decent customer service.
Reviews: Reviews for Ledger Wallet are positive, although some consider it to be slightly inferior to the TREZOR version. Of the two, Ledger Wallet does look and feel nicer. However, there is no second screen protection with Ledger Wallet, while both TREZOR and KeepKey have that functionality.
Regardless, the reviews suggest that the product is reliable and should sell well.
Are People Making Money? Like TREZOR, there are many well-written affiliate reviews for Ledger Wallet, suggesting that people are making money. Selling a physical product should be easier than getting people to trust a particular cryptocurrency exchange as well.
The main limitation with all these hardware wallets is that they are single-purchase products. Some people do use multiple such wallets at the same time but that isn't too common. Either way, there isn't the same possibility to make consistent income from a single person.
Personal Thoughts: This is another logical choice if you're already promoting Bitcoin-related products. Many successful sites also compare the various options, suggesting that you could possibly be an affiliate for all of them at the same time.
Do These Affiliate Programs Work?
Many of these programs do have potential and could be legitimate ways to make money in the crypto and blockchain industry, without needing to be a developer, or investing in sketchy ICOs. Indeed, affiliate marketing is a pretty common way to make money online across many different types of industries. Bitcoin and crypto are just one version of this. As long as you pick reputable companies to work with, you're good to go.
Making conversions can also be difficult though! Crypto people are very skeptical of people that promote products and receive commissions. One promotional link in a subreddit could get you banned from the community, or an overly promotional post could bring a cybermob of hate. If you're going to join the crypto affiliate sphere, make sure your intentions are to help, not just make money!
Crypto is in a boom right now. How long it will last is hard to tell. But if you are a true proponent of this stuff, then you probably see the long-term potential in all things Bitcoin. A short-term crash doesn't mean the industry will disappear, so right now might be the best time to start a website in this niche. Remember, the best and most profitable affiliate niche website is going to be one that actually enjoys researching and writing about!
Did I miss any good Bitcoin and crypto affiliate programs worth including? Have any of these closed down since this post was published? Let me know in the comments!

Think Outside The Box
There are literally thousands of affiliate programs out there that could potentially work in the crypto space, but some may not be as obvious as the ones above. One great example is Nvidia. They have an affiliate program you could join. They sell cryptocurrency mining equipment that's extremely popular. People spend $100's thousands of dollars on their equipment, and as an affiliate, you could earn a percentage of those sales.
What about Amazon? Amazon's affiliate program is one of the most popular and widely available. Anything on there related to Bitcoin, including t-shirts and other swag, computer equipment, or even hardware wallets are available. Commission rates range from 3% to 10% or more, and it's super easy to get accepted from most countries in the world.

Apple even has an affiliate program, and you can promote their apps for a commission. A $3 app won't earn you much, but if you have a large audience and work on your site over many years, those commissions add up a lot over time.
Even something as simple as building a website and putting Adsense ads means you don't have to promote anything but can still earn thousands of dollars per month from the ads.
What else do people spend money on in the crypto space? What are products you have bought and liked? Those are all starting points when it comes to earning money with cryptocurrency. The phrase, "You need money to make money" doesn't apply here. With knowledge, you can make tons of money online!
>>> Download 82 Bitcoin Keywords For Free!
Boost Your Affiliate Earnings
These 10 affiliate programs are just the beginning of what's possible. There are hundreds of ways to earn affiliate commissions with your website, including product reviews, top 10 lists, how-to guides, and more
But what about traffic and conversions? How do you make sure your affiliate links get clicked?
I used the affiliate training here to turn my brand new website into a six-figure income generator in less than two years. Build a business, not just a pocket-money side project!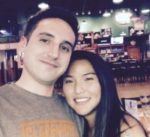 Nathaniell
What's up ladies and dudes! Great to finally meet you, and I hope you enjoyed this post. My name is Nathaniell and I'm the owner of One More Cup of Coffee. I started my first online business in 2010 promoting computer software and now I help newbies start their own businesses. Sign up for my #1 recommended training course and learn how to start your business for FREE!