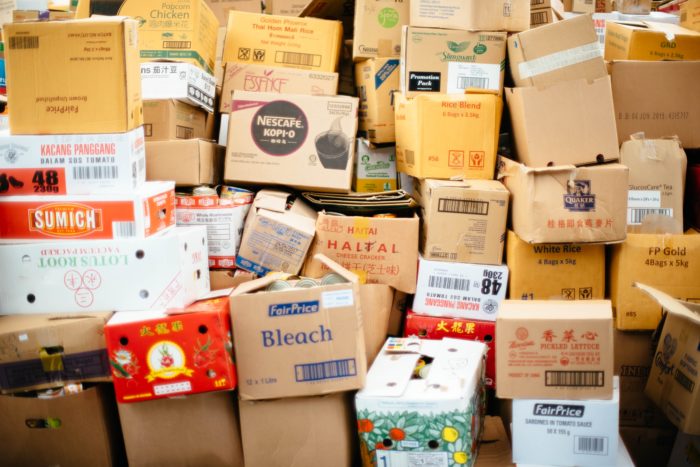 Storage space is getting harder and harder to come by nowadays. For some people, upgrading to a living situation where they have extra storage in the form of an extra bedroom or a garage is simply not a viable option. And yet, over the years, people still end up acquiring things that they need storage space for. Can you really make money renting out storage space?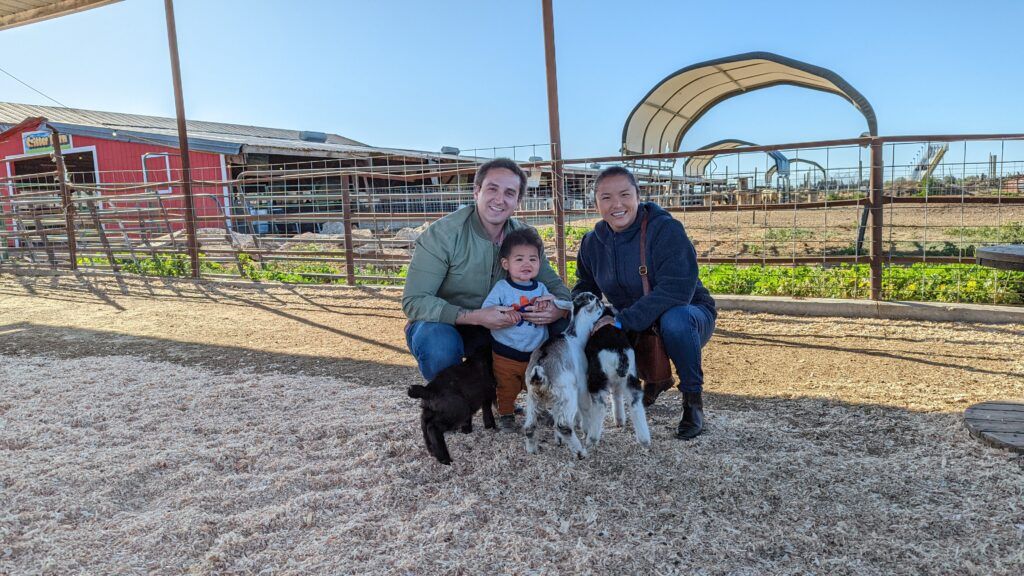 Are You Ready To Work Your Ass Off to Earn Your Lifestyle?
Are you tired of the daily grind? With a laptop and an internet connection I built a small website to generate income, and my life completely changed. Let me show you exactly how I've been doing it for more than 13 years.
This is a super interesting side hustle that I've been looking into.
There are also different types of storage spaces that you can make use of. For example… sometimes, people only need a little bit of storage space for a little while, like a closet to keep some things in while camping on vacation.
But there are also some cases where people need a lot more storage for a longer period of time.
How To Make Money Renting Out Storage Space
I've published an article about renting out your garage, but 'storage space' does not actually need to be limited to just a garage. There are also services like Airbnb, where you can rent out a house, apartment, or even an extra bedroom to guests.
But in this post, we are going to look at some of the best ways to rent out your extra storage space for cash.
Believe it or not, you can actually make pretty good money renting out a garage, a storage unit, a basement, or even a closet!
But you also need to know how to do it.
Let's dive in.
Neighbor.com – The Airbnb Of Storage Space
One of the best and easiest ways that we've found of renting out your storage space for extra cash is to use Neighbor.com.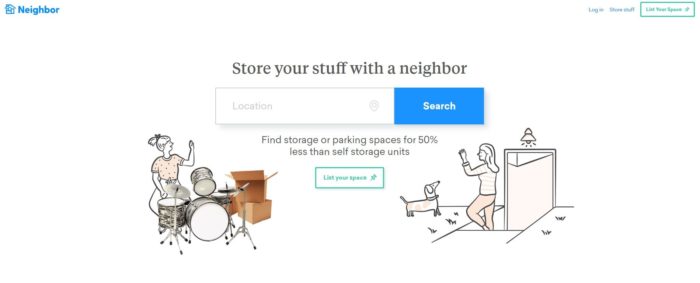 Neighbor says that it can help you to find storage space that is 50% less expensive than storage units.
You can also search for storage by location, which is pretty cool.
A quick search of my own area revealed several different options… from a warehouse, to a small detached storage shed behind someone's house!
The rental prices seem affordable, and the app/website definitely seems to be functional.
But how difficult is it to list your stuff on Neighbor.com?
That's what I wanted to find out next.
Listing Your Space On Neighbor.com
At the top-right-hand corner of the home page, you will see a green pin that says "List Your Space."
I clicked on this link, and was instantly taken to a screen that looked like this.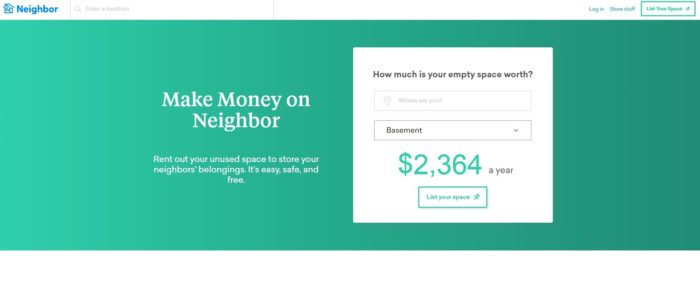 Here, you can select what type of storage you want to rent out, and fill in your address. This will prompt the calculator to tell you exactly how much your storage space could earn you in a year.
I put in an address in the Midwest United States, and selected 'Closet' as the type of storage space. It told me that my storage was worth $348 a year.
But if I adjusted this to 'Garage,' it told me that the space was worth $876 a year.
This was a pretty cool feature, as it showed me right from the beginning whether or not I should even consider listing my space as 'worth it.' If $876 a year wasn't good enough for my garage, then I could simply abandon the mission right there.
But this wasn't the only information located on this page. If you scroll down a bit more, you will also find this.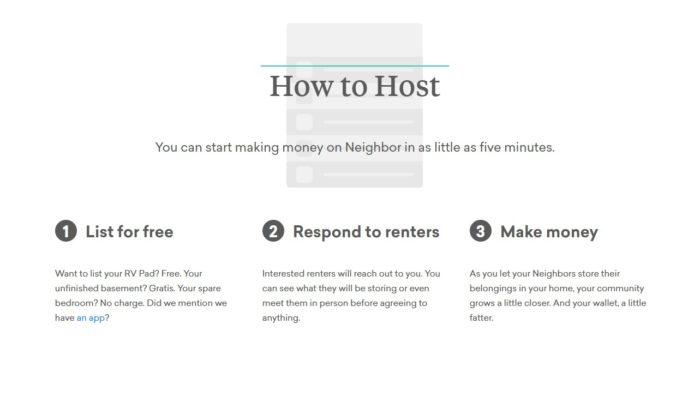 This section does a pretty good job of describing exactly how this process works. And like you might expect, it is super similar to sites like Airbnb.
You list your property for free, respond to rental inquiries, and then rent out your space and make money.
Continuing along in the process, here are some additional steps you need to take to successfully list your storage space on the site.
Signing up is pretty simple. You just need to fill out your name, give them an email, and then create a password. Alternatively, you could use your Google account to sign in.
Once you sign up, you will also need to give them your phone number and your address.
Here are the next steps you need to go through to create a listing.
Fill In Your Address
You will need to fill in your address. They say that this will only be shared with renters you approve, though.
Describe The Type Of Storage Space
Here are the options you have to choose from.
Bedroom
Basement
Garage
Warehouse
Storage Facility
Lot
RV Pad
Other
I chose 'bedroom,' since that is really the best storage space I would have to offer anyway at this point.
Then I clicked 'next.'
How Big Is Your Space?
You need to input accurate measurements for how much space you have to rent out.
This is actually a really cool part of this process, because they tell you that you can actually increase your chances of getting your space rented out if you split it up into multiple smaller listings.
So, I described my bedroom space as a 10×10 space, and clicked 'next.'
When Will Renters Be Able To Access Your Space?
This part gave me three different options… 24/7, business hours, or by appointment only.
I chose 'by appointment only,' and clicked 'next.'
Does Your Space Have Any Other Features?
This section asked me if my space had any 'special' features. Here are the options they gave me.
Climate controlled
Smoke free
Smoke detectors
Private entrance
Locked area
Pet Free
Security camera
No stairs
The only ones that would apply to my space were 'Smoke detectors' and 'no stairs.' So I selected these, and moved on.
What Can Be Stored In Your Space?
Here are the options I was given on this screen.
Small vehicle
Large vehicle
Small items (boxes)
Large items (furniture)
I selected 'small items' and 'large items' here, as I could store boxes and furniture in my bedroom space. Those were the examples given, so that is what I went with.
What Price Would You Like To Charge?
Here is the interesting part of this. You can set your own price, but they actually assign you a recommended price… and mine was between $37 and $45 per month.
This was really interesting to me. That actually seems like a pretty sizable amount of money for a 10 by 10 space!
I chose $41 as the amount, and moved on.
Would You Like To Offer 50% Off The First Month?
They say on this screen that your space is twice as likely to be reserved when you offer a 50% discount for the first month. They also say that the discount will come out of the rent on the first month.
Then, they ask you if you want to go ahead and offer the discount.
I'm all about the discounts… so I said 'yes' to this.
Create A Name For Your Listing
This part is simple. They gave an example, which was 'Basement in Sacramento,' I so made the name of my space 'Closet Space in (my hometown).'
Tell Renters About Your Space
Next is a section where you tell renters about your space.
This is basically like a description, though you have the option to edit it later.
You could really jazz up your listing with this section! So take your time and do it right.
Verify Your Phone Number
One of the last steps in this process is to list your phone number.
You also need to verify the phone number you give with a text verification code… and then, you'll be able to list your listing!
Since I don't actually legitimately want to rent out my space, I didn't finish this process… but it was very interesting, and I learned enough about it to give my feedback.
Here is what I thought about potentially renting out extra space with the Neighbor.com site.
My Personal Feelings About Renting Out A Space With Neighbor.com
This website could absolutely give you the potential to rent out your space to make some side-hustle cash… and I have a feeling that if your space was useful and listed correctly, you would be likely to find a renter.
Of course, not everyone has extra space that they can offer… but if you do happen to have an extra closet, an extra bedroom, or even a garage or a shop that you don't use, you could easily turn it into $50 to $100 extra per month in income… and that is nothing to scoff at!
At the end of the day, the most important thing to remember is that earning some money as a side hustle almost always involves a bit of sacrifice. And while the idea of clearing out all of the old stuff in the garage to make room for a renter might sound like a lot of work… remember that the $100 extra in your pocket may also feel really good once you start getting paid!
Our Final Opinion Of Renting Out A Space With Neighbor.com
Should you try to rent out your storage space for extra cash?
There are a lot of ways to make money online. Some are good, some not, but ALL of them are still just trading hours for dollars.
Starting your own affiliate website really is the best way to build passive income and "make money while you sleep". Affiliate websites earn income in every timezone, and can be instantly accessed by billions of smartphones across the globe!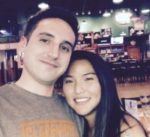 Nathaniell
What's up ladies and dudes! Great to finally meet you, and I hope you enjoyed this post. My name is Nathaniell and I'm the owner of One More Cup of Coffee. I started my first online business in 2010 promoting computer software and now I help newbies start their own businesses. Sign up for my #1 recommended training course and learn how to start your business for FREE!