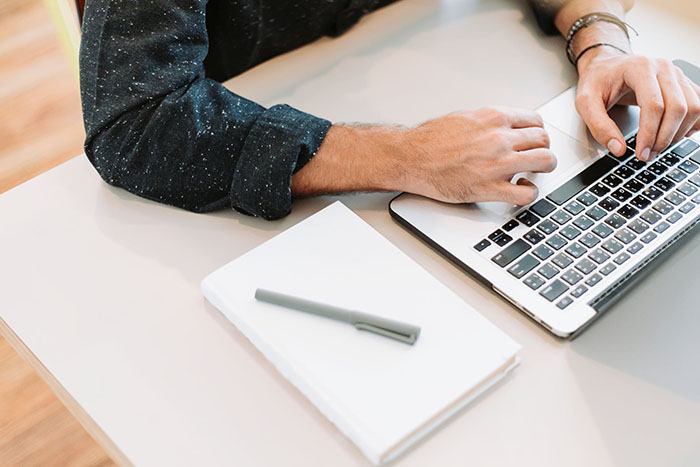 Are you looking for a way to make great money while working from home? If you are particularly skilled at certain subjects, online tutoring is one possibility.
Stick with me for a few minutes and I'll show you that you really can make money as an online tutor.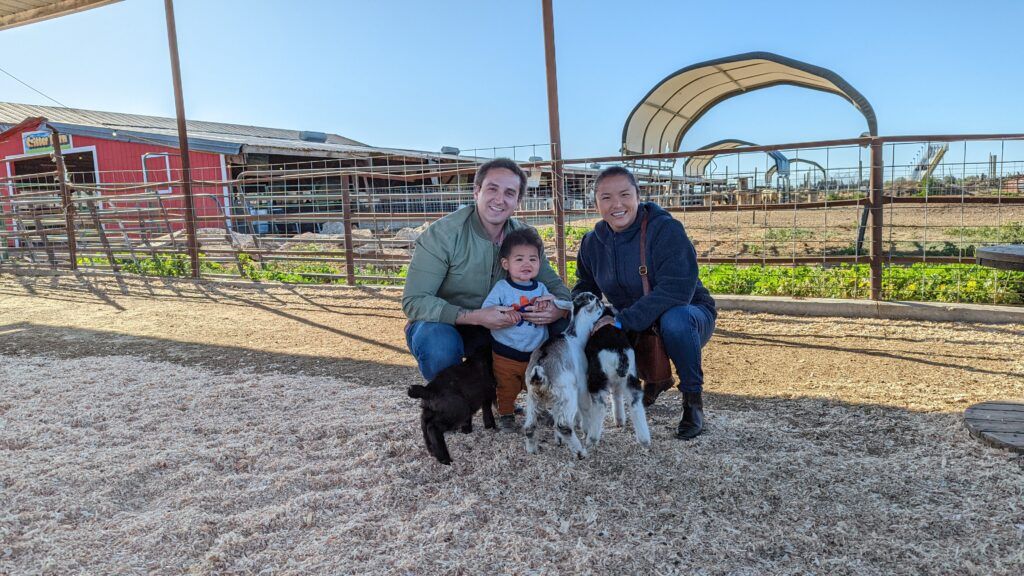 Are You Ready To Work Your Ass Off to Earn Your Lifestyle?
Are you tired of the daily grind? With a laptop and an internet connection I built a small website to generate income, and my life completely changed. Let me show you exactly how I've been doing it for more than 13 years.
Can I Really Make Money as an Online Tutor?
Yes, you can! Whether you just want to earn a few extra dollars to supplement your income or have a goal of working full-time from home, if you have the skills to do so, teaching in a virtual classroom is doable. You don't necessarily have to have a college degree either.
Online tutoring connects students and tutors for a wide range of subjects and helps students of all ages from kindergarten-aged kids to adults.
If you are really great at math, science, know a second language or any number of other subjects, you might make a terrific online tutor.
Different subjects call for various credentials. One tutoring company may also have different guidelines from another concerning their staffing.
Another factor that plays into whether or not you need a college degree is the age level of the students that you teach. In any case, there are still entry-level tutoring jobs available for those without a college degree.
For instance, if you've worked with preschoolers, but don't have a degree, many companies will use your experience and skills and put you to work as a tutor for their younger students.
Let's look at what you need to make it as an online tutor:
Have great communication skills
Patience
Highly knowledgeable about your subject
Relate well to people and in particular, to children
A reliable computer and high-speed Internet access
Skype is a huge plus
A minimum high school graduate or GED degree, but many agencies will require at least some college, and a few will require a degree, while some will just require you to pass their exams as they test your skills
What Are The Benefits To Online Tutoring?
Well, let's talk first about the potential benefits to you, the tutor. Within online tutoring, you never have to leave the comfort of your own home. You can often pick the hours that are suitable for you.
Are you a former, active, or retired teacher? If so, tutoring online gives you the opportunity to continue doing what you know from the comfort of your own home and on your own schedule.
Are you a college student who needs to find a way to earn extra money? Believe it or not, many college students have used their tutoring skills to help pay for their education and/or their living expenses while in college.
You just have to choose subjects that you excelled at in high school and/or college. If you just happen to be going to college for an education degree, tutoring will give experience ahead of your goals and will look great on your resume when you're ready to apply for teaching positions after college.
Are you a stay-at-home parent who really needs to earn some extra cash? Once again, if you are particularly good at a subject, it's possible you can earn money tutoring and you can remain where you're comfortable – at home.
The advantage to the students are pretty great too. Often, a student's work day is already full. Between work or school, extracurricular activities, and other things that take up time, one might wonder when there would be time to hire a tutor.
The great thing is that online tutoring offers a flexible schedule for both the teacher and the student. A student with a full schedule has a much easier time scheduling tutoring sessions in the evening than they do during the day.
Once a student's time slot comes around, they have the full attention of their online tutor. Face-to-face and individualized tutoring is a huge plus to a student who's been struggling to master a particular subject.
The tutor gets to center their focus on one student and can help identify stumbling blocks and help them conquer them much easier. The personal attention a student benefits from with a tutor can't be beaten.
Sounds Great So Far – How Does it Work?
So, basically, you would either utilize your phone, webcam, or Skype to help you communicate with your students. Skype is the most preferred way. You would teach one student at a time in the area they need help.
While there are literally dozens of areas that seek tutors, the subjects of English, math, science, and social studies are the most in demand.
Most online tutors find work through online tutoring companies. I'll give you a few of those names in a bit. There are also freelance sites that offer tutoring positions. The advantage of working for a company is that you'd probably find jobs rather quickly.
Each company has its own set requirements or standards for hiring tutors. Some want an educational background while others don't require that you've ever even taught before.
However, it makes sense that any skills you have relevant to the job along with credentials or experience puts you at the top of the roster and you're more likely to succeed.
There are many avenues online that you can explore to finding tutoring jobs. There are agencies set up as tutoring services as well as platforms that may have tutoring jobs from time to time. You can work as a freelancer for either.
How Much Can Online Tutors Make?
Really, it kind of depends on your experience and expertise level, the company you work with, and other factors. If you're literally an expert on a given subject or have received training in it, you are likely to be paid a much higher wage. You can also command a higher hourly fee if you can prove your expertise.
Bear in mind that college-level subjects pay better than elementary-level subjects. So, if you're a whiz at subjects like physics, sociology, and economics, you can expect higher premiums.
Another thing to remember is that if you approach tutoring like a regular job and work more hours, you will naturally earn more as much of this type of work is paid by the hour.
The average online tutor makes $20 to $25 an hour, but some agencies take a portion of that out with the fees they charge you to list you as one of their tutors.
Top Tutoring Sites
Tutor.com is probably known as the top tutoring site online. To apply for them, they require a minimum college sophomore education level and a five-hour work commitment each week.
They also seek experts in various subjects who have very strong oral and written communication skills. In addition, if you are an expert in the subject listed on this page, they will give your application top priority.
Once you have submitted an application and appropriate exam, they will inform you of their pay rate.
Chegg matches tutors to students. The way it works is that you sign in when you're available to tutor someone.
They do require their tutors to have a minimum of some college experience. If they place you on their service roster, there are literally thousands of subject you can choose from to work as a tutor.
The pay begins at $20 an hour and they pay their tutors each week.
Eduboard asks that its tutors to have a senior level college education or higher, though it doesn't seem like they enforce the code. They are best known for offering homework help.
The advantage of Eduboard is that you can set your own fee as you advertise your profile, which displays the advantages of hiring you over other educators. You basically get to sell your expertise in your own way.
Eduboard takes a 20% cut for listing you as one of their tutors. They have a reputation for being one of the top sites for online tutors, so it may be worth it.
Yup is an online tutoring site that offers services in math, chemistry, and physics. You only have to pass a couple of exams to be placed on the list as one of their tutors. You can choose flexible hours to work.
Yup pays its tutors based on experience, communication skills, and content mastery. They say they are competitive according to the market rate, which is $20 to $25 an hour according to most sources. They pay monthly.
That's my top four picks for online tutoring sites. Others you may want to investigate are Skooli, Elevate K12(though with this one, there are set hours from 8 am to 4 pm), and Student Tutor. You can find others with a quick search on the web and such work often shows up in listings of gig economy jobs.
Why Not Start Your Own Online Tutoring Business?
If online tutoring is something you feel you can be passionate about, why not create your own website and start your own business?
If you think you have enough credentials or can learn enough after working for an agency for a while, it's plausible.
You could even specialize in a particular area, such as ESL teaching, which is teaching English as a Second Language, ACT or SAT, or college prep. It's something to think about.
Either way you go, you'll want to decide beforehand which subjects are within your grasp, as well as the age groups you feel qualified to teach. In any case, you really can make money as an online tutor.
One of the best job opportunities of the decade is working online. The online world is a "wild west" where anyone can start a business regardless of your age, race, education, or background.
The thing that matters most is that you are motivated and persistent. Even total newbies can earn money online by starting a simple website and putting some advertising on it.
I've been working online since 2010. You can learn how to do what I do in just a few weeks, and earning a full time income of over $10,000 per month is absolutely doable with consistent effort!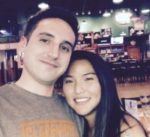 Nathaniell
What's up ladies and dudes! Great to finally meet you, and I hope you enjoyed this post. My name is Nathaniell and I'm the owner of One More Cup of Coffee. I started my first online business in 2010 promoting computer software and now I help newbies start their own businesses. Sign up for my #1 recommended training course and learn how to start your business for FREE!