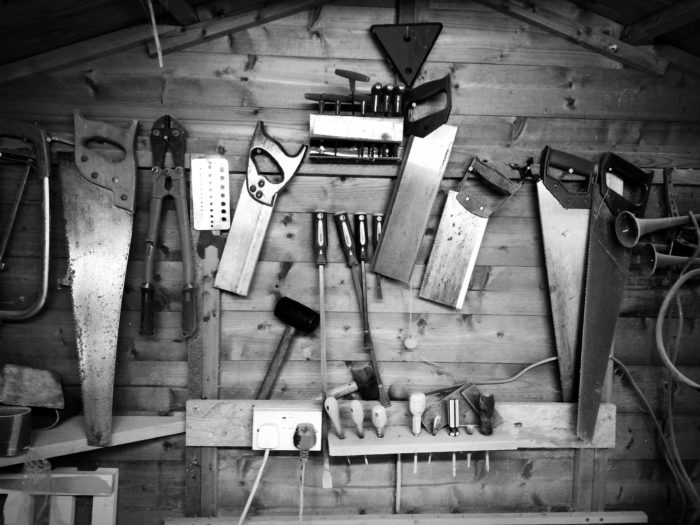 Everyone needs furniture. But as you probably know, the nice stuff can tend to be a bit on the expensive side. There is also some nice furniture that you can buy used. The only problem with this is that it is not always in great condition. But what if you fixed it up and sold it? Can you really make money refurbishing old furniture?
As it turns out, there is definitely a market for this. You just have to know the ins and outs of buying, refurbishing, and selling the right things.
I've actually been really looking at this side-hustle lately, mostly because it seems impossible for me to find what I want if I don't refurbish things the way I like them.
So here's the method that I've found to go about making this side hustle legitimately profitable.
How To Make Money Refurbishing Old Furniture
So, the first thing that you need to do is buy or source furniture to be refurbished.
And I have found that there are two fantastic places for this… Facebook Marketplace, and Craigslist.
Let's talk about both of these options for a moment.
Facebook Marketplace
Facebook Marketplace is by far my favorite place to buy used furniture.
Why? Because it makes browsing for what I'm looking for super easy. It also makes messaging the people on the other side super easy.
Buying used furniture here is almost scarily easy. You just browse, or type in the name of what you are looking for.
You will quickly be met with all kinds of local options, and messaging the sellers of these options is as easy as pushing one button.
Then, it is just a matter of coordinating looking at the item, and potentially handing over the cash.
Craigslist
Craigslist is a gold-standard for buying used furniture. Their used furniture section lets you browse listings in the order that they were posted… and you can even search for certain terms, arrange listings by price, etc.
The one thing that makes Craigslist more tedious than Facebook Marketplace is that messaging someone about a listing requires you to send an email. But that is still really easy, and doesn't even deserve to be called a downside.
I do feel like more people are putting furniture on Facebook Marketplace right now, but Craigslist certainly needs to be on your radar if you are in the market for some used furniture to buy and refurbish.
Personally, I browse both sites when I'm looking to buy something to touch up.
What Types Of Furniture To Buy
You can really buy and refurbish anything you want… but there are still a few things to keep in mind.
Firstly, you should always go for hardwood or real-wood items.
Cheap pressboard or paneling furniture is just not worth very much, and you can only do so much with it.
So look for items made from real wood… items that are heavy-duty, that could look amazing with a little bit of tender love and care.
You should also look for items that a lot of people are likely to want.
For example… almost every house will need a kitchen table in it. Almost every house is going to need one or more dressers. Almost every house is going to need at least one bedframe.
These are the types of things you should focus on, as they will greatly increase your odds of being able to sell the item again after for a profit.
Also, make sure that you can buy the furniture at cheap enough prices to make it worthwhile.
You can sell a beautiful hardwood kitchen table online for $300 or more with ease… but if you buy a table for $200, spend $50 on materials to refurbish it, and invest 8 to 10 hours of labor… you really aren't going to make much money on it!
So look for those awesome deals where people need to get rid of stuff fast.
Moving sales are an incredible way to find great furniture for cheap… and sometimes, you can even offer less to get a better deal.
Refurbishing The Furniture
Once you buy the furniture, you need to refurbish it.
This is as much an art as it is a skill.
You're going to need some basic tools, as well as a basic knowledge of how to make older, beat-up, and worn furniture look great again.
This will usually mean…
Stripping old paint off of it
Sanding it
Performing basic repairs
Replacing worn or broken hardware/parts
Re-painting it
Re-staining it/finishing it
As for tools, it is difficult to say exactly what you will need without having the piece of furniture right in front of you! But generally, you will at least need access to tools like…
Scrapers
A sander
A screw gun/drill
A tape measure
Paint brushes
Potentially woodworking equipment, like a joiner, a lathe, a table saw, a chop saw, pocket-screw jigs, etc.
There is also a learning curve that goes along with this. You may need to watch some YouTube tutorials, or read up on how to properly refurbish older furniture to get the look you want.
Some of it is common sense… but there are also things that will require some actual, relevant knowledge.
Painting, staining, and finishing are especially dependent upon you knowing what you're doing.
Generally, you can learn everything you need to know through blogs and YouTube. But if you are especially interesting in expanding your knowledge base, a visit to the bookstore can yield other fantastic learning resources.
How Much Can You Earn Refurbishing Older Furniture?
This depends mostly on three things.
Your level of skill/experience with the craft
The quality of the furniture you are able to obtain for refurbishing
How well you are able to market your refurbished products once you complete them
I've seen antique tables sell for thousands of dollars online in pristine condition. But I've also seen them go for $200 if they're broken or extremely worn!
If you can buy a quality hardwood kitchen table, fix it up, restore it, sand it all down and put a new finish on it, and make it look amazing, then you can easily turn $300 in investments and 20-30 hours of labor into a $3,000 product!
But… you need to know your market, you need to know what you are buying to refurbish, and you need to know how to restore it in excellent, pristine fashion.
People aren't going to pay $1,000 for a $200 refinishing job!
They are only going to pay you that much for furniture if…
You did an extremely amazing job and the piece of furniture is literally better than what they could buy new
You refurbished an antique, did an outstanding job, and find the right collector or dealer to sell it to
In both cases, your skill with your tools and craft is going to play a big role in how well the side-hustle can earn for you.
Other Considerations
Another thing to keep in mind is that you will need space and room to do all of this work. That usually means a workshop, a garage, or a woodworking space of some kind.
If you don't have room to do your work, then when and how are you going to get it done?
I've seen people turn their living rooms into workspaces, just because they were passionate about what they were doing.
I've also seen people convert their garages, carports, or even extra bedrooms into woodworking shops!
Many people who take woodworking seriously consider it an art form.
And in order to practice it, you are going to need at least some kind of space to work in.
My Personal Feelings About Refurbishing Furniture As A Side Hustle
Personally, I have a soft spot for this side-hustle because I used to do quite a bit of woodworking. So to me, this is actually a lot of fun… and I could also see myself making some pretty decent extra money with it.
One thing that is important to consider is that, at first, you may not want to think of it as a business. You might want to start with just one piece of project furniture, take your time, make it as perfect as you can, and then add it to your home. Then, you can list it online and start the process of selling it while you search for the next piece to refurbish.
If you are looking to make some extra money doing something like this, it is also important to remember that, as an art form, it is worthwhile to take your time and do it right.
But it is also important that you spend time on it each and every day!
This is the type of project that can be easy to neglect when you get busy. But if you want to make it a profitable side hustle, you should definitely resist that temptation to set it aside, stick with it, and keep going… even if you just spend a little bit of time on it every day.
You may not get rich with this side-hustle opportunity… but it is most certainly a viable way to earn some extra cash while also doing something you enjoy!
Our Final Opinion On Refurbishing Furniture
Should you try to refurbish some older furniture to make some extra money?
There are a lot of ways to make money online. Some are good, some not, but ALL of them are still just trading hours for dollars.
Starting your own affiliate website really is the best way to build passive income and "make money while you sleep". Affiliate websites earn income in every timezone, and can be instantly accessed by billions of smartphones across the globe!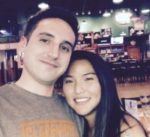 Nathaniell
What's up ladies and dudes! Great to finally meet you, and I hope you enjoyed this post. My name is Nathaniell and I'm the owner of One More Cup of Coffee. I started my first online business in 2010 promoting computer software and now I help newbies start their own businesses. Sign up for my #1 recommended training course and learn how to start your business for FREE!