Optavia Review
Do I Recommend Optavia?
There are basically two ways to make money with Optavia – through direct sales or through team recruiting. Some people do really make money with Optavia, but personally, it's not a company that I'd recommend.
Why not? The products are not very exciting and I would not feel comfortable selling them as a way to lose weight. They basically sell a bunch of pre-packaged weight loss bars and cereals.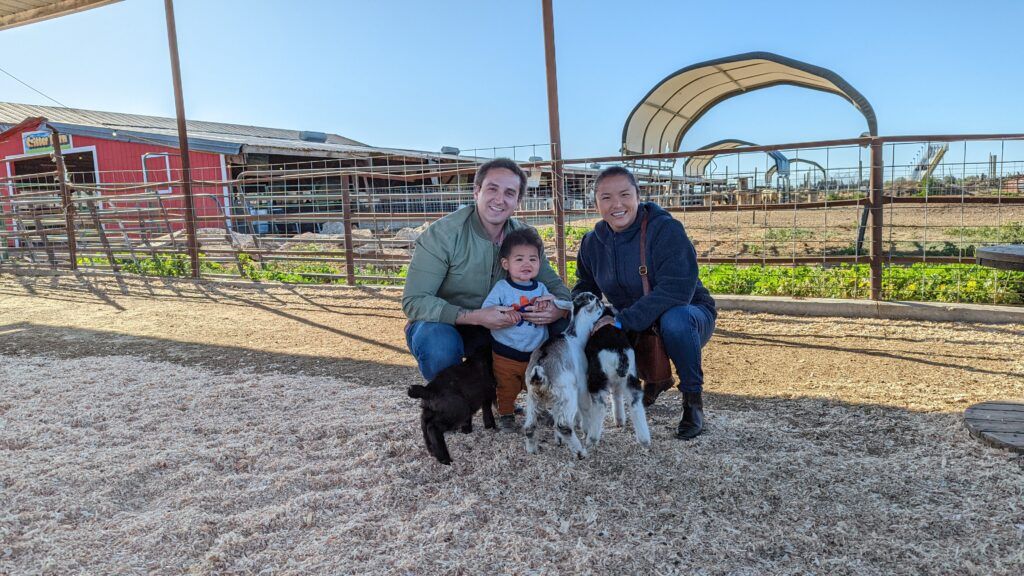 Are You Ready To Work Your Ass Off to Earn Your Lifestyle?
Are you tired of the daily grind? With a laptop and an internet connection I built a small website to generate income, and my life completely changed. Let me show you exactly how I've been doing it for more than 13 years.
Plus, most people in network marketing companies that make big money, are the ones with big teams. That means you need to be recruiting new sellers on a regular basis, then getting your team to make sales.
Personally, I hated that aspect of MLM. I was not excited about throwing "parties" or trying to talk friends and family into joining a biz-op. I just wanted to sell stuff and make money online. That's why I started doing this.
I was able to pick a bunch of different cool products from a variety of companies and earn money selling stuff online. I didn't have to depend on one company for income and was able to reach millions of people online with my own website and brand.
Even if you decide to join Optavia and promote their products, I highly recommend doing so through your own website so you retain full control of your income stream.
What Products Does Optavia Sell?
Optavia is basically a weight loss company. They promote themselves as offering a "Lifelong Transformation", which includes teaching healthy lifestyle habits on top of the products they sell.
The products that Optavia offers are all part of a guided meal plan, and you sign up for the plan that fits your lifestyle the most. In their description, they differentiate between "snacks" and "fuelings", but let's be honest. These small fuelings are basically snacks, so let's just call it what it is.
5&1: Five snacks and 1 meal
4&2&1: 6 snacks and 1 meal
3&3: 3 snacks and 3 meals
What's included in these weight loss subscriptions? This includes some boxed mixes that you use to make food, along with options like protein shakes, bars, snacks, and drinks. Here are some of the selections from the 5&1 plan:
Chocolate Mint Cookie Crisp Bar
Golden Chocolate Chip Pancakes
Rustic Tomato Herb Penne
Honey Mustard & Onion Sticks
Red Berry Crunchy O's Cereal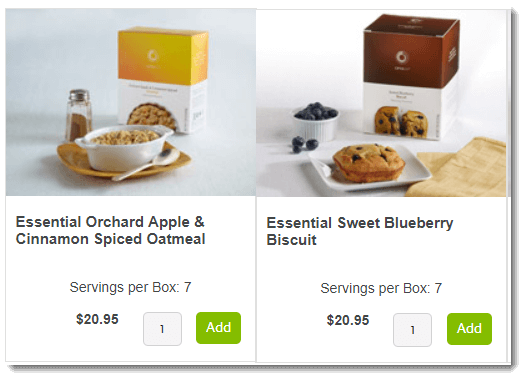 As you can see, there's nothing really that crazy about what Optavia offers. It's basically a bunch of meal replacement bars and low-calorie snacks you could find in the store. Countless other weight loss programs, including weight loss network marketing companies, offer similar selections at roughly the same price.
I'm sure many of these taste fine, but, they're not going to be amazing and people aren't going to get excited about them. That aspect severely limits your potential to make consistent sales. I mean, I can make much better meals at home for a fraction of the cost.
Even if you know some folks that need (and want) to lose weight, how many of them would actually subscribe to a weight loss service when they could just buy healthier foods from the store? Or choose another company like Medifast or Weight Watchers, offering similar products for a cheaper price?
Meal plans offered by Optavia could cost you $300+ per month, which seems unreasonably expensive. Many people probably wouldn't want to pay close to $300 per month for weight loss.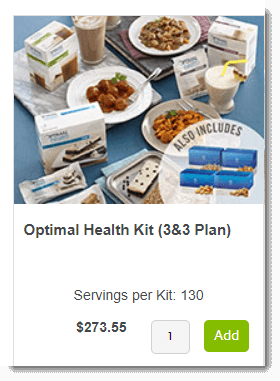 There are other kits too and other plans, including a 5 & 1 option.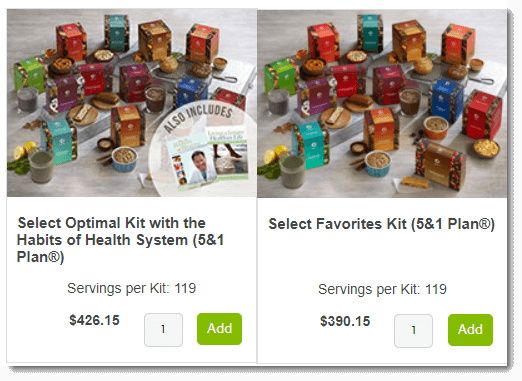 One final thing to mention, the weight loss system focuses on standard dietary principles. That includes low-fat meals, whole grains, fruits, and vegetables. There's nothing revolutionary here.
I'm not saying the products are bad. People are buying them. People are happy with them. I'm trying to look at whether or not you can make money with Optavia, and the truth is that I think a lot of folks will have a hard time selling a $300/month snack subscription box.
How Powerful Is Optavia's Weight loss & Lifestyle Transformation?
Optavia claims to be radically different than other weight loss companies, mostly because it promotes a "Lifelong Transformation, One Healthy Habit at a Time".
That's far from unique. Many weight loss products and plans focus on changing habits and creating long-term outcomes. For example, Beachbody is another MLM with the same general principle.
Also, is Optavia really promoting healthy habits? Relying on weight loss bars being shipped to your house doesn't sound like a quality lifestyle change to me! I'm being pedantic, but hype like this is exactly how a lot of network marketing companies work, and it's very frustrating. Selling overprices products dubious claims seems to be a running theme with companies like this.
The one advantage that Optavia has is coaching – the idea is that distributors would help to support people in their weight loss goals, providing encouragement, and even teaching them to cook.
However, consider that as an Optavia coach yourself, you'll need to be able to provide that type of support to the people who purchase through you.
Making Money With Weight Loss
Weight loss itself is a powerful industry, especially at the beginning of each calendar year. Wow. The gym is always packed around Jan 1. There is plenty of money to be made here!
Still, there are also countless other programs and products you could sell to make money. For example, there are many weight loss affiliate programs you could promote on a website. You could even venture into cooking affiliate programs, for any style of diet (keto, gluten-free, candida, etc) that you can imagine.
Learning how to cook healthy food is a critical aspect of long-term weight loss, one that many people haven't mastered. Is your Optavia coach going to show you how to cook? Probably not. They want to soak up that sweet, sweet passive income.
Is Optavia A Good Business Opportunity?
Despite all of this, people do get passionate about weight loss. Meal replacement bars aren't my thing, but someone you know may even love what Optavia offers.
Optavia breaks the money-making process down into three categories, which are all typical for the industry. Each is associated with various bonuses that can increase your income potential.
Client Acquisition and Support
Coach Sponsoring and Team Building
Leadership Development
The first area is commissions, paid monthly. You earn a 15% base commission for purchases your clients make. This is on the lower end for an MLM. But, you can increase the rate as you make more sales.
Optavia takes a different approach than any other company I've seen (and I've reviewed a lot of them). In particular, there are two criteria for increased compensation from sales. One is related to your sales volume. The higher your sales figures, the more potential for bonuses. That's pretty normal.
The interesting part is that there are compensation bonuses for customer support and for coach certification. The full system looks like this:

If you can hit the highest level of support and sales volume, while remaining certified, you can make a 31% commission on every sale. That's an impressive rate. Even if you don't get past the first sales threshold, you can still get the 3% bonus, making total commission 18%.
The certification refers to the education that the company offers. This teaches people how to be effective health coaches and could help you be more supportive and useful to customers.
The catch is that there are multiple steps. You'd want to progress through at least the first few levels to get a decent commission from sales.
There are also some bonuses from success with sales.
Coach Consistency Bonus: This offers bonuses for maintaining levels of volume for three consecutive months. The lowest tier is 2,000 in volume and gives you $250 as a bonus. The highest is 6,000 in volume and gives a $1,000 bonus. You can get the bonus up to four times every 12 months.
Client Acquisition Bonus: If you recruit five new clients or coaches and sell 1,000 in volume within your first 30 days, you earn a one-time bonus of $100.
The bonuses would be tough to hit, especially for new distributors. Still, I actually kind of like the compensation plan. Optavia offers more potential for sales-based income than most companies that I've seen, and they encourage coaches to be involved in the weight loss process.
Plus, there seems to be no need to buy products yourself on a monthly basis, which is fantastic. Lots of network marketing companies require that you put yourself on autoship, which quickly eats into any profits you generate.
Sponsorship and Team Building
Even with those bonuses, the highest income potential comes from building a team. Optavia uses a unilevel structure for this. With this structure, your team can be as wide as you want it to be. Any new customers or members are placed based on who recruited them. With a large team, this creates the following structure.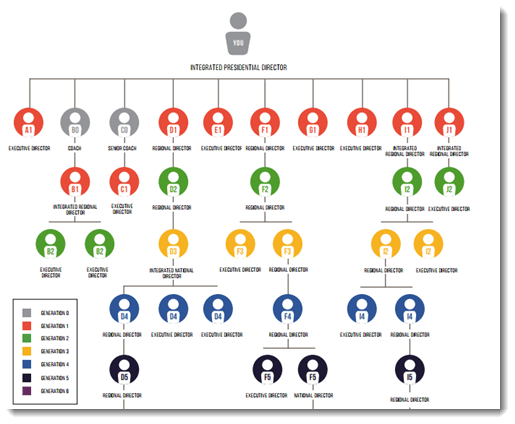 The amount you earn is based on your rank in the company and the level of sales. But, this is more complex with Optavia than with most other companies. In particular, your percentages are based on your rank compared to the rank of the representative in question.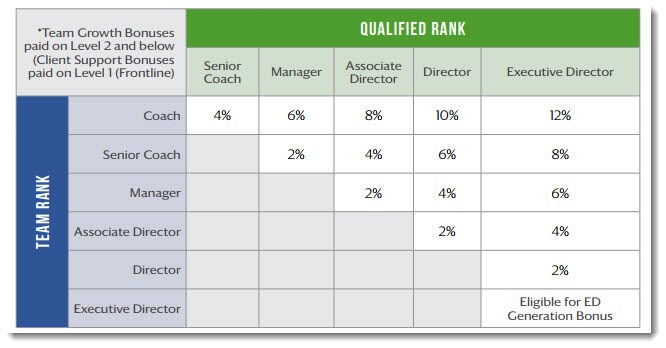 So, if you're a Senior Coach, you earn 4% from the Coaches in your team (Coach is entry-level). If you're a Manager, you earn 6% from Coaches and 2% from Senior Coaches.
This style is unusual and problematic. It means that you need people within your team to get promoted. The higher their rank, the more you'll earn from their sales. Now it looks like you're going to be a weight loss coach AND a business coach too. Are you prepared to do that?
You also need ranked members in your team so that you can progress through the ranks. For example, hitting the Manager rank requires having one Senior Coach. This pattern gets more significant in the higher ranks, particularly the ones not pictured on the previous image.
This is the point where Optavia loses me.. You could easily have some team members that do great with regular sales but aren't that good at recruiting. Others may simply not want to recruit, and that's going to hurt your progression.
Convincing people to join and make sales is one thing. But, getting them to recruit and improve their rank, that's entirely different. You can't ever force people to be successful.
Finding success in an MLM is never easy. You need to build a large enough team and ensure that they consistently perform. For Optavia, you also need them to progress through ranks. Is this possible? Of course. But, only a fraction of all members ever get past the first few ranks.
Can You Generate Reliable Income With Optavia?
The Optavia Review
Optivia is not a bad company in terms of their product offerings and compensation plan. However, the products didn't amaze me, and I didn't like the focus on recruiting to earn bonuses in the compensation plan. Overall, I'm just lukewarm on this business opportunity.
However, I'm super excited about the weight loss and health industry. There are thousands of potential products to promote, and you could make money helping people lose weight in any way you want! Some people prefer keto or gluten-free. Some folks want to keep their diet and just go to the gym. You may even know someone with a food addiction who needs to make some emotional progress before they can make the physical process.
There is no "one size fits all" for weight loss and healthy lifestyle living.
That's why you need to build a website and reach out to the people you want to help. Instead of trying to talk your friends into buying a bowl of non-GMO oatmeal and a crunch bar, you can create a stunning website that attracts visitors from around the world.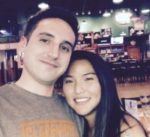 MLM Critic & Author: Nathaniell
What's up ladies and dudes! Great to finally meet you, and I hope you enjoyed this post. I have to be honest though. I'm not a big fan of MLM. Tried it. Hated it.
Affiliate marketing is cheaper, faster, and easier. See for yourself and join millions of other successful affiliates generating income from their blogs!
No inventory. No fees. No recruiting. 3 BILLION potential buyers online.
Reader Interactions