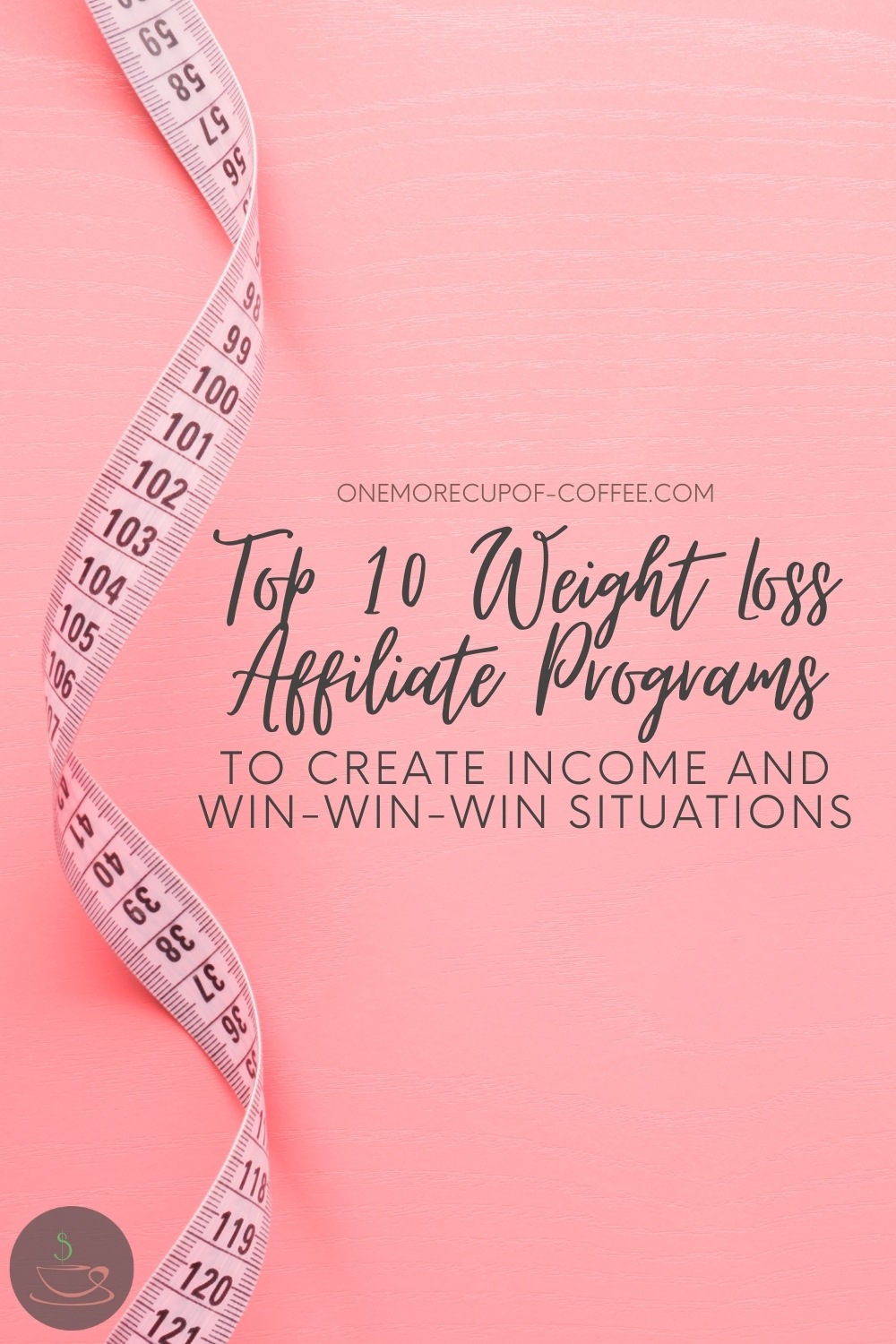 If you've ever joined a gym, tried meal replacement shakes, or even weight loss hypnosis recordings, you're not alone. There are around 160 million adults in the United States who are obese or overweight. The epidemic affects children now, too.
This isn't all bad news if you're an affiliate marketer. Americans spend upwards of $60 billion a year trying to lose weight. Weight loss shakes, diet sodas, gym memberships, diet pills, lotions that target cellulite from the outside in, specialized meal plans and nutritional supplements all come with a price tag.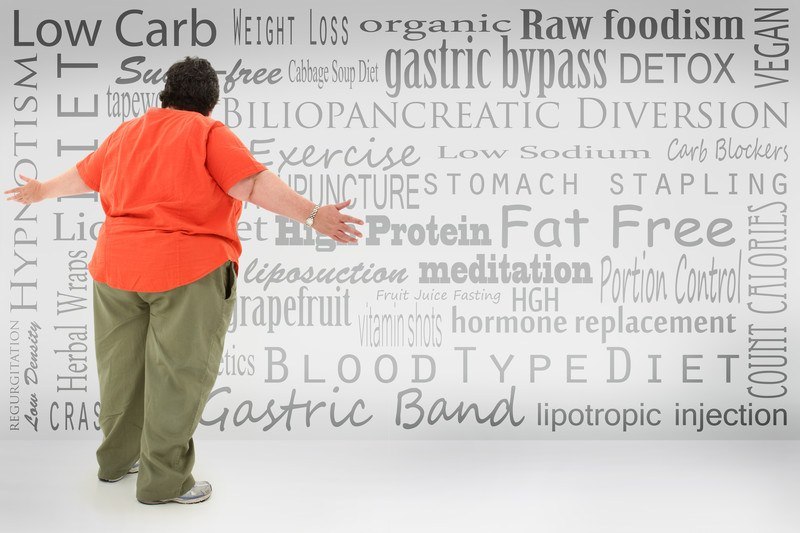 In order to bring in more customers, many weight loss companies work with affiliate marketers to spread the word about their products. In return, affiliates get sales commissions.  Ideally, the customers get the weight loss help they're looking for, too, so it's a win for everyone.
Are you interested? These 10 top weight loss affiliate programs can help you get in the game.
Weight Loss Affiliate Programs
MAXIMUM Slim
Bistro MD
Jillian Michaels
Weight Watchers
Wonderslim
PlateJoy
Medifast
DietDirect
DietToGo
Elite Weight Loss
1. MAXIMUM Slim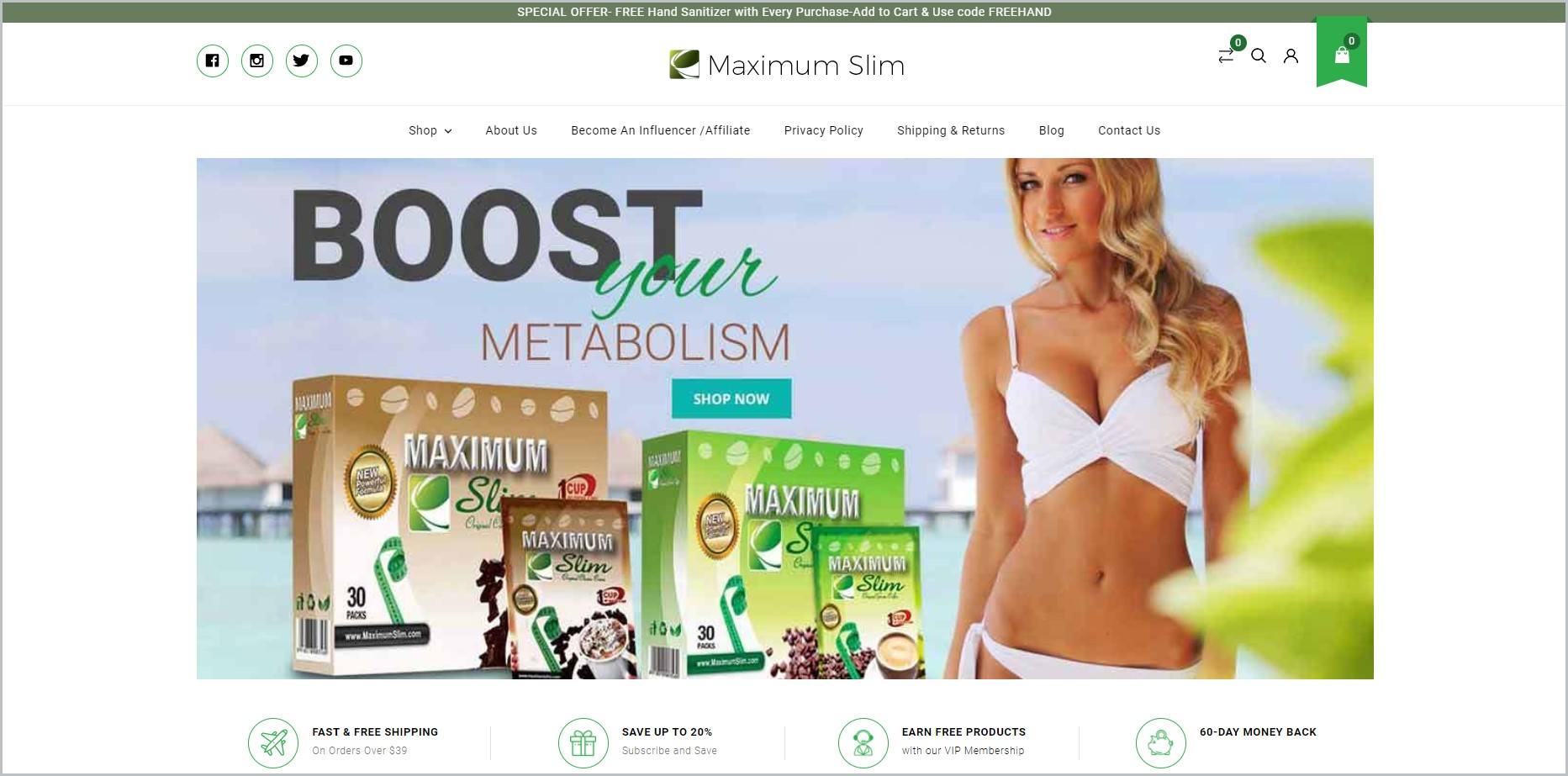 MAXIMUM Slim provides premium brand all-natural weight loss and health products. They are an eco-friendly company that is committed to promoting better health via better choices. They also provide customers with health and fitness tips from certified fitness trainers as well as delicious low-calorie recipes from nutritional experts. Motivational guidance is also provided to ensure a healthy lifestyle.
Their affiliate program is managed by ShareASale and offers a commission of up to 40% per sale. Coupons and deals which are available at regular intervals, as well as attractive banners and text link, will be provided to its affiliates. A dedicated affiliate manager and monthly newsletters will be made available as well. The cookie life is set at 30 days.
Why You Should Promote MAXIMUM Slim: They are revolutionizing the health and wellness industry with their most popular and top-selling premium brand product, Original Green Coffee, that helps in achieving maximum weight loss in minimal time.
2. Bistro MD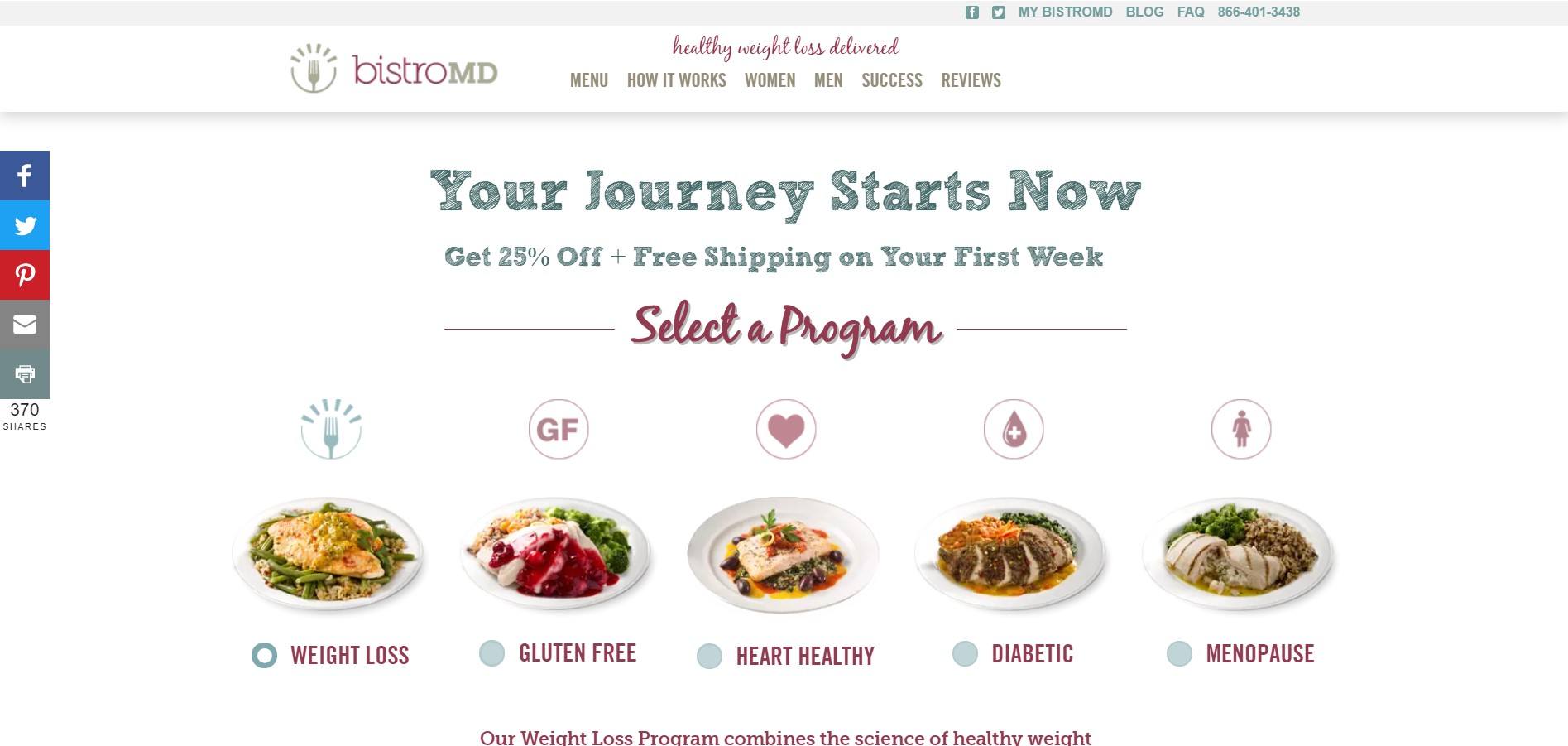 The idea behind Bistro MD is that food is medicine. Unlike meal replacements for weight loss, this company falls into the meal kit delivery industry.
Bistro MD has menus for breakfasts, lunches and dinners, and snacks. The goal is to keep calories down (between 1100-1400 calories per day) while providing balanced nutrition and meals that feel indulgent.
One thing that sets Bistro MD apart from other meal kit delivery services is that once a customer registers, he or she can work with registered dieticians to create a customized weight loss diet program. The company also has specialized weight loss menus for diabetes, gluten-free eating, heart health, vegetarian lifestyles, and menopause.
The affiliate program is run through Commission Junction.
Why You Should Promote Bistro MD:  Besides the commission, this company has occasional bonus incentives. There's also a monthly newsletter with promotions and special offers that affiliates can use to catch the attention of would-be buyers, and the banners are pre-made and ready to go.
3. Jillian Michaels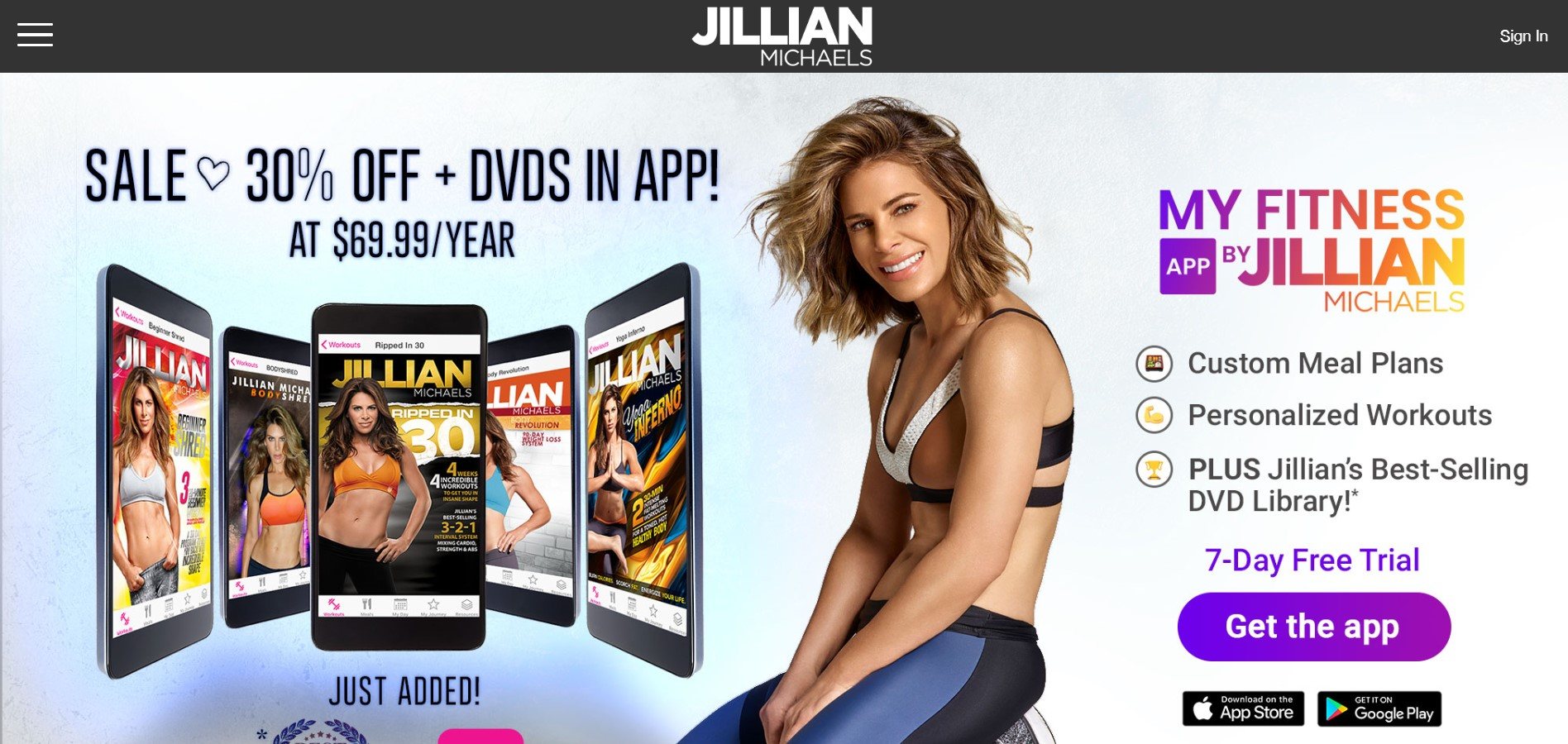 Jillian Michaels is a fitness guru with a variety of different products, including books and workout CDs.   These are mostly based on her workouts, but she also addresses foods and other weight loss tools.
The top product is the My Fitness App, which includes interactive workouts, customized meal plans, and tracking tools. Customers subscribe to the app at different levels. The one-year subscription includes access to her entire library of workout DVDs.
Their affiliate program is being administered by ShareASale.
Why You Should Promote Jillian Michaels: The commission is tiered, so the more sales Jillian Michaels makes from an affiliate referral, the more that affiliate will make, too.  The other nice thing about My Fitness App is that it's an app—customers can take it with them practically wherever they go. This could be a converting factor for a lot of shoppers.
4. Weight Watchers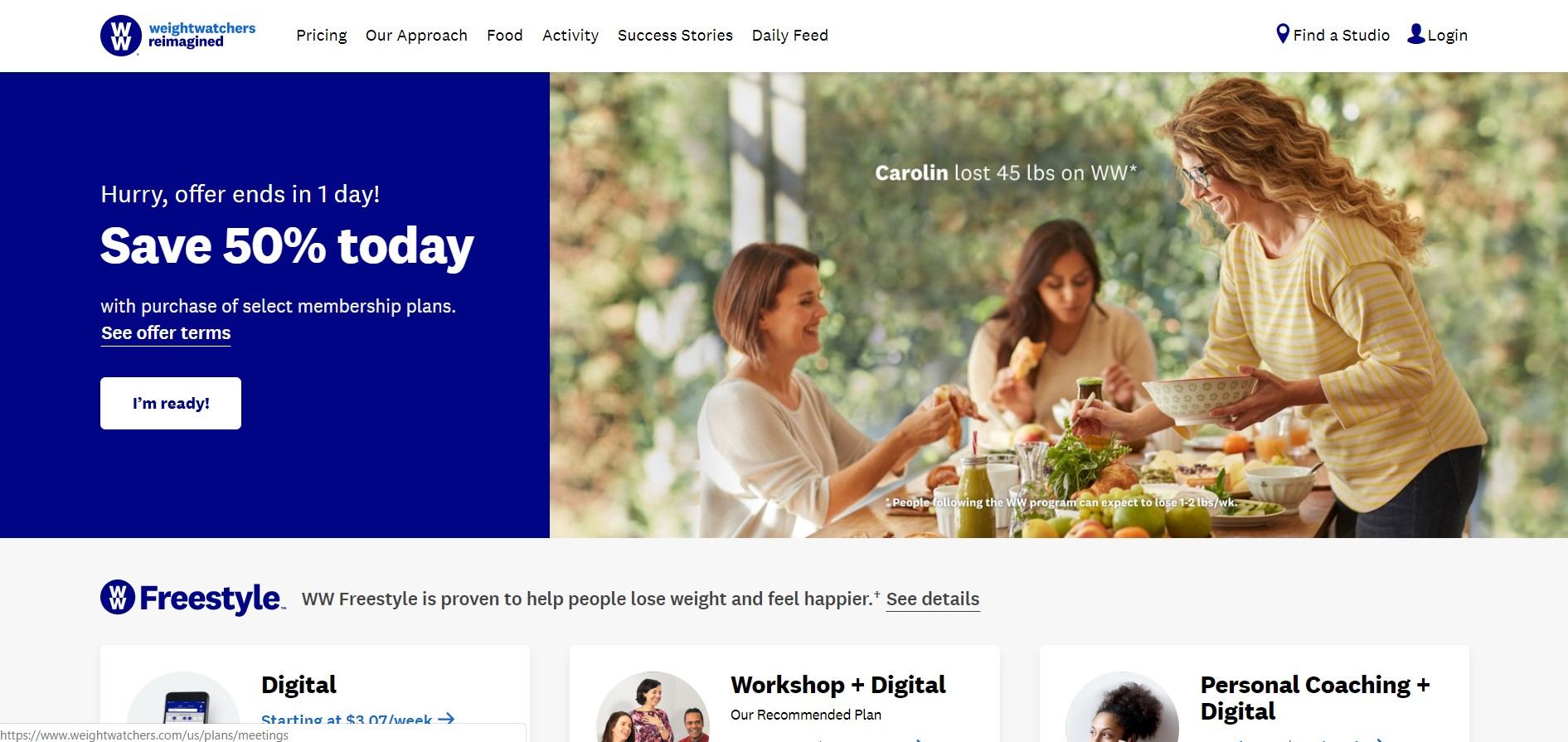 Weight Watchers is one of the most well-known weight loss companies, with a lot of experience and years of credibility. This company focuses mostly on food, with a heavy emphasis on tracking food intake.
There are a few different subscription plans. The lowest-priced subscription only includes the Weight Watchers app. Customers can also subscribe for a workshop plus app option or a personalized coaching option that also includes access to the app.
The affiliate program runs through Commission Junction.
Why You Should Promote Weight Watchers: Although it doesn't seem like a high commission, the fact that Weight Watchers is so well known could be a converting factor for people browsing your website.
5. Wonderslim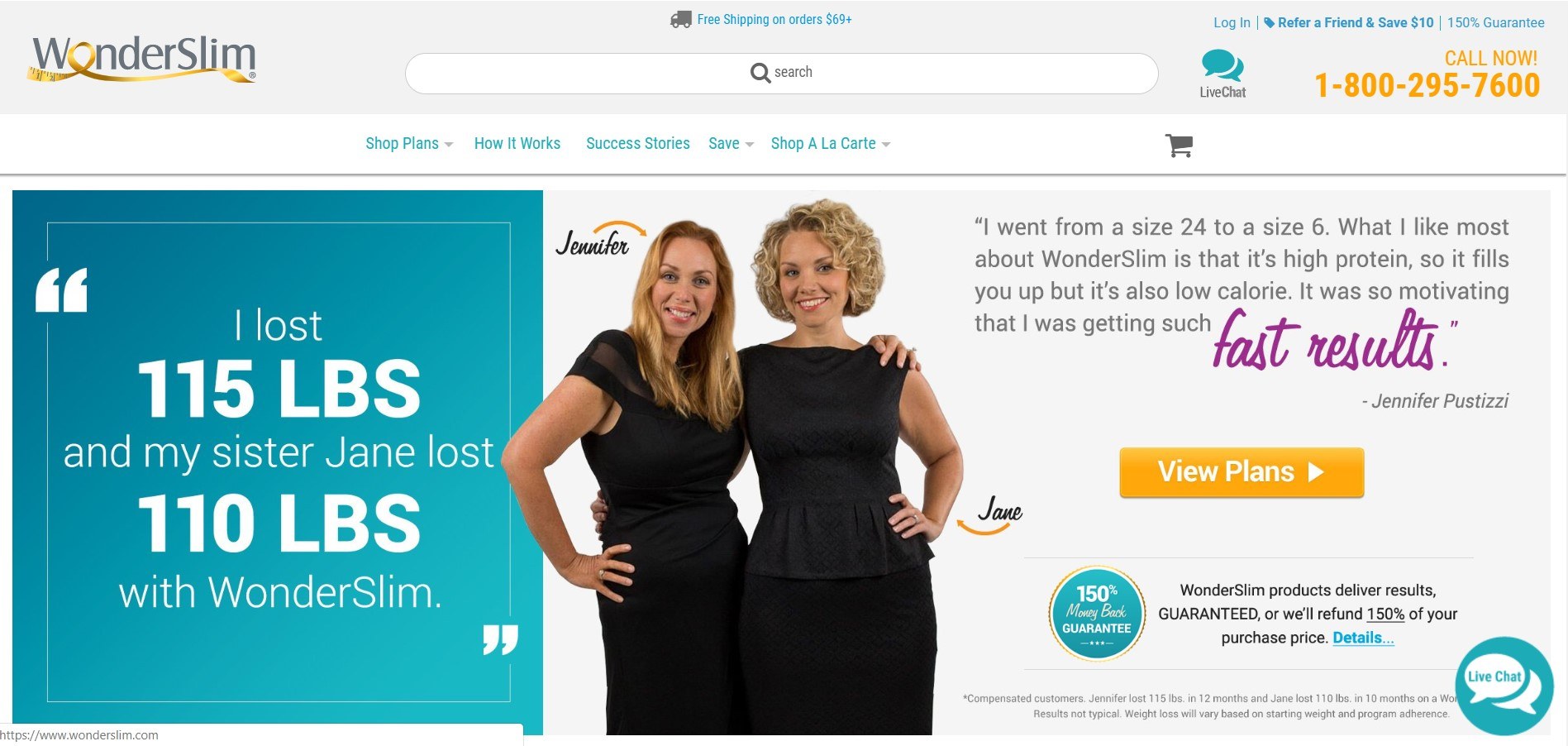 Wonderslim is a meal replacement company that offers a 150% money-back guarantee to its customers, so it has a high conversion rate. The average sale is $120.
With the Wonderslim plan, customers eat every two to three hours. The meal replacements include things like puddings or shakes, smoothies, and soups. There are also some light entrees and granola-bar types of snacks.
Why You Should Promote Wonderslim: The 150% money-back guarantee is a huge perk. This adds weight and credibility to the product, which could be the deciding factor for shoppers who are on the fence about which product to try.  More sales because of a higher conversion rate mean more money for affiliate marketers.
6. PlateJoy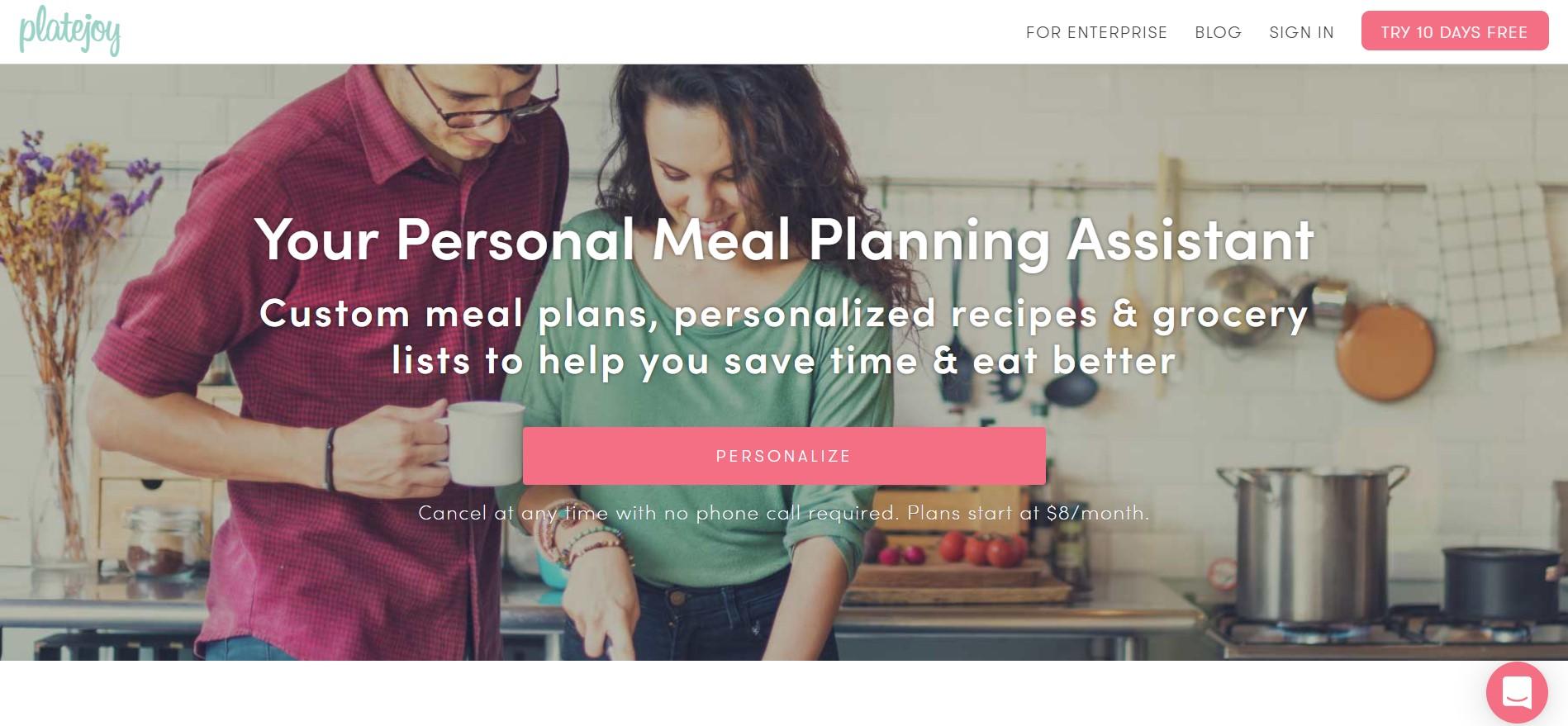 PlateJoy isn't a meal replacement company, but it's not a meal kit subscription company, either. PlateJoy is a unique meal-planning program. It was developed specifically to help people avoid getting diabetes, but it can also be tailored for specific eating styles such as paleo or keto.
There are two subscriptions with PlateJoy: a weight loss plan, and a basic plan. The weight loss plan subscription costs $89 for six months of meal plans, including breakfasts, lunches, dinners, and snacks. PlateJoy sends the shopping list to customer's phones, but there's also a partnership with Instacart for customers who like to have groceries delivered.
Why You Should Promote PlateJoy: There's a 10-day free trial, which could bump up the conversion factor. On an $89 subscription, the $15 commission works out to be just under 17%, which isn't bad when you compare it to some meal replacement or meal kit subscription services.
7. Medifast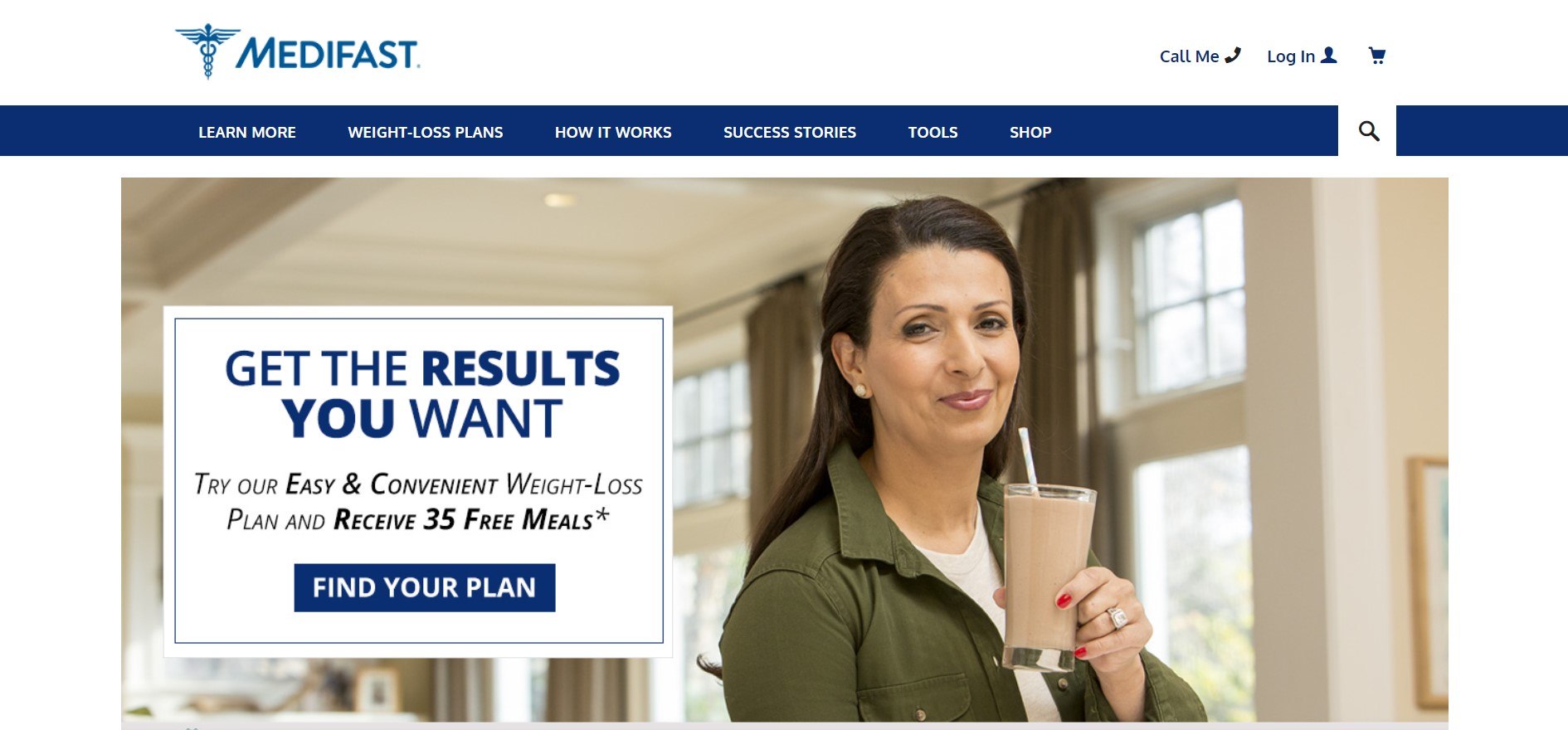 Like Wonderslim, Medifast is a meal replacement company. There are 65 different types of meal replacements, including plenty of shakes and granola-bar type options. Medifast customers eat six times a day.
Medifast was started in 1980 by a physician named William Vitale. He sold the products to other physicians, who then prescribed them to their patients. Medifast is now traded on the New York Stock Exchange under the symbol MED.
Why You Should Promote Medifast: The regular price for a 30-day Select kit is $429. With a 20% commission, affiliate marketers could make around $85 per sale. This company has also been around for nearly 40 years, so it's got some credibility, and there's a 100% money-back guarantee which could boost conversions.
8. DietDirect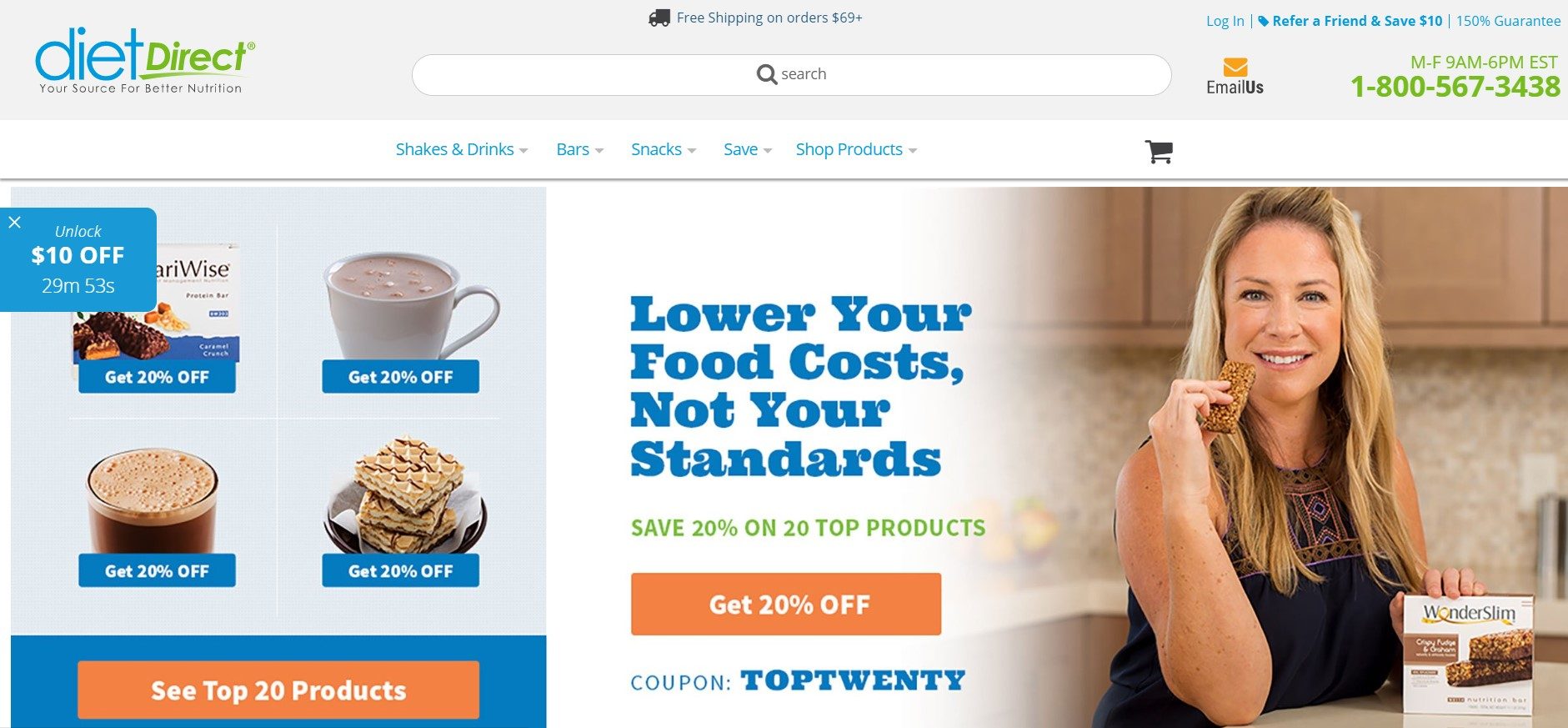 This is another meal replacement program that boasts high conversion rates. The average order size is $105, and the affiliate program is hosted through CJ Affiliate.
One unique thing about DietDirect is that it's like a meal replacement store in itself, where customers can order a wide variety of meal replacements from two separate brands. The meal replacements include hot and cold cereals and potato chips as well as snack bars and shakes.
Why You Should Promote DietDirect: This company has a lot of coupon-type incentives for its customers. Diet bundles get 43% off, and customers can also save 20% on the top 20 best-selling items. These types of promotions could convert shoppers into buyers.
9. DietToGo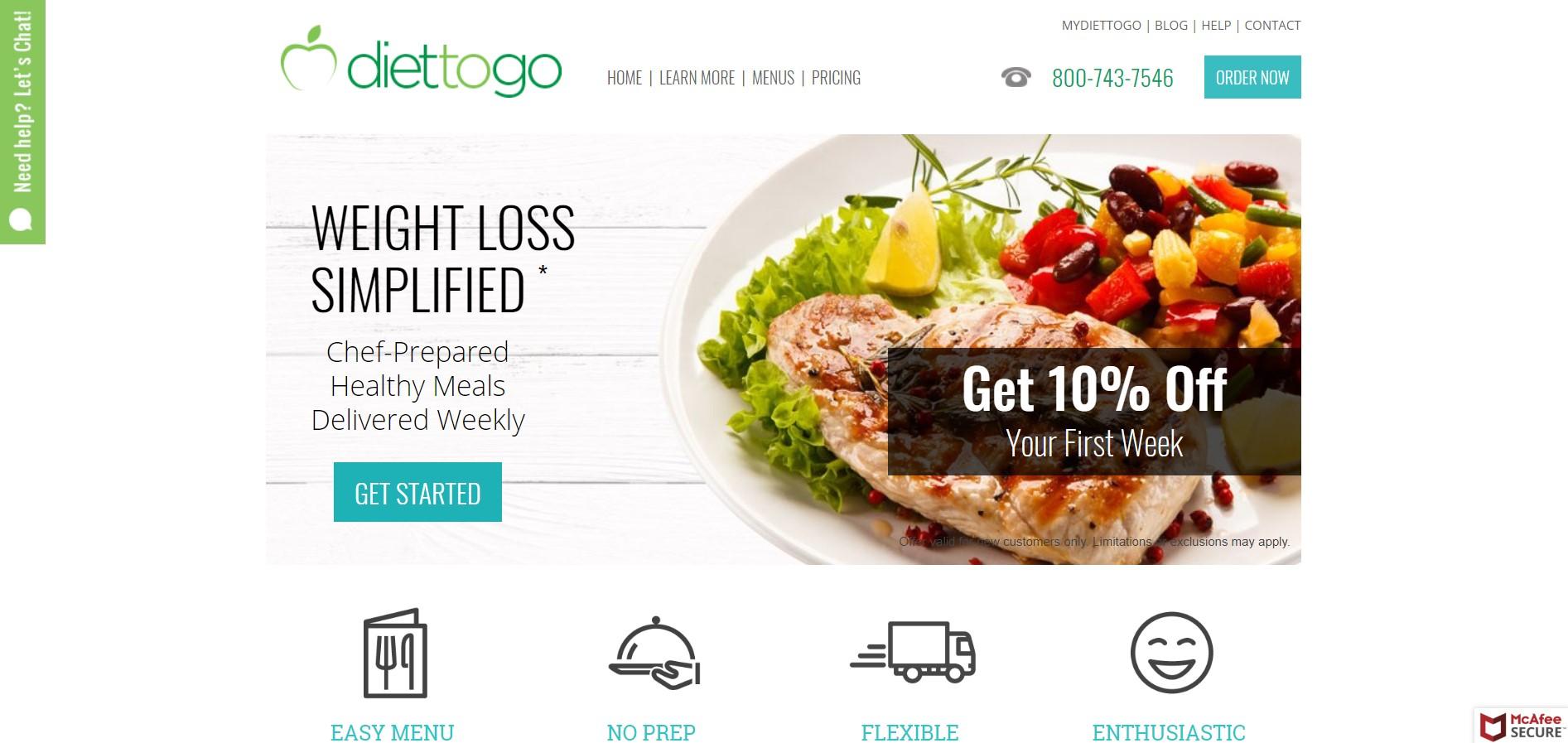 DietToGo is a meal kit delivery service that caters to people who want to lose weight. The meals are portion-controlled to keep calories down, and customers have access to registered dieticians and health coaches to keep them on track.
There are specialized menu options for low carb/keto eaters, diabetics, and vegetarians. In some areas of the country, customers can pick up their food, and the company will ship ingredients to customers in most of the rest of the continental United States.
Why You Should Promote DietToGo:  Besides the basic commission, there are opportunities to earn larger commissions and bonuses. Many affiliate marketers earn more than $1000 per month.
10. Elite Weight Loss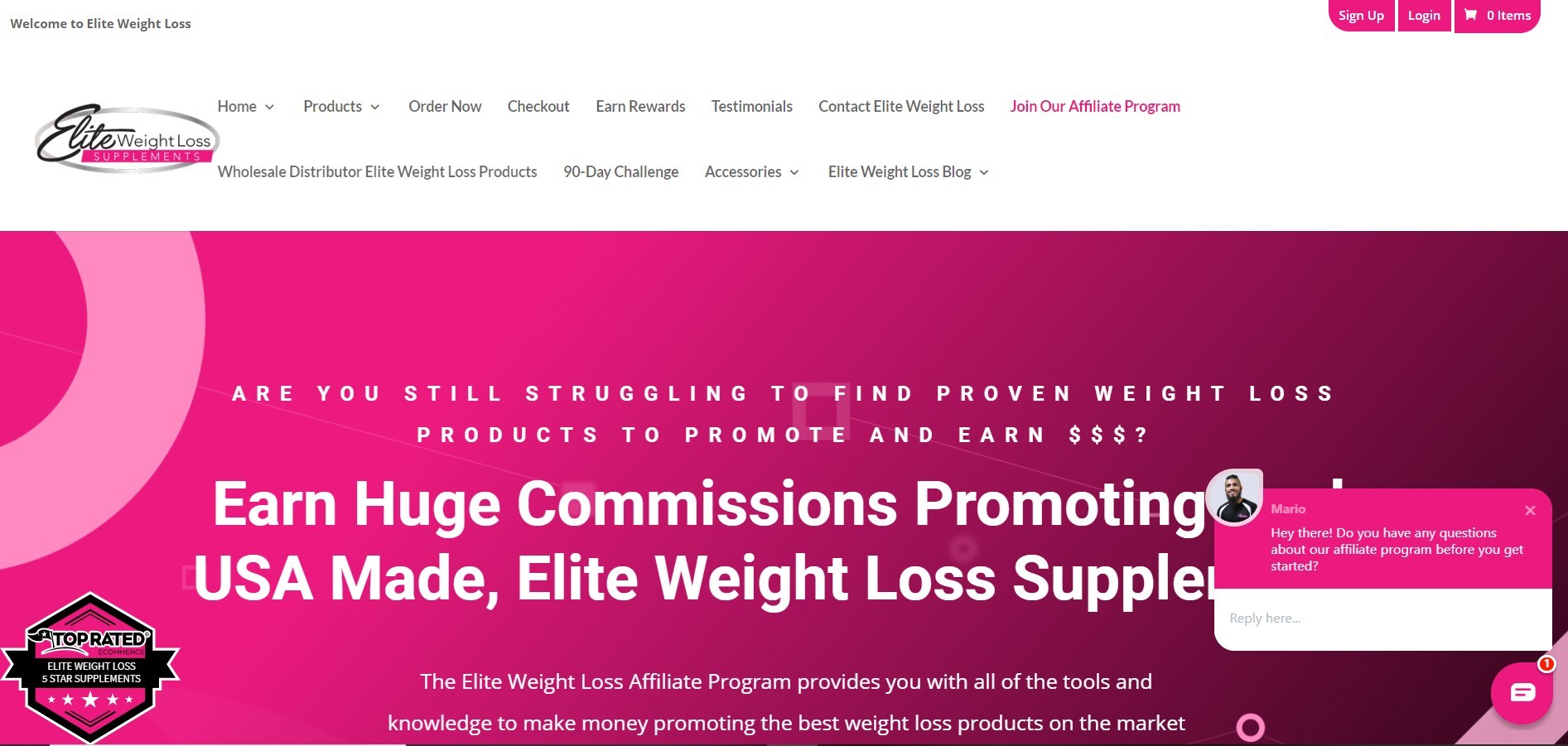 Elite Weight Loss is all about supporting dietary health through weight loss supplements. The products include detox supplements, keto support, and fat burners as well as anti-aging supplements for skin, nails, and hair.
The program is slightly MLM, with affiliates building downlines as they refer other affiliates. There's also a link at the top of the page that encourages affiliates to become wholesale distributors of the Elite Weight Loss products.
Commissions vary between 25-35% based on the supplement packages that customers buy through affiliate referrals.
Why You Should Promote Elite Weight Loss: The company lists cash bonuses ranging from $100 to $10,000. Affiliate marketers who don't mind the MLM feel could do very well here.
Affiliate Website Ideas
Excess weight touches the lives of multitudes of people in America, and there are just about as many ways to reach them. These 10 top weight loss affiliate programs are a great place to start, but there are a lot of different directions you can take these ideas.
How about a weight loss site for women experiencing menopause? Websites could be monetized with ads for education programs about menopause. They could also promote workouts or supplements designed specifically for menopausal symptoms, including poor sleep, low metabolism, and reducing the risk of osteoporosis.
Another niche website idea is to focus on weight loss for veterans. These could include at-home workout videos geared toward getting back in shape or overcoming disabilities. Home gym equipment, eBooks, and meal kit delivery services might all be good choices for a niche site like this one.
A more controversial niche website could zero in on managing nutrition and exercise for children as they grow.
No one wants to label children as fat or make them feel like they have to lose weight. In this case, affiliates could take a weight-management-for-the-whole-family approach. For example, affiliates could partner with MMA providers to promote family classes and MMA equipment to use at home. Meal kit subscription services could be a good option here. Day camps, specialized family cruises or vacations, and even vitamins could be sold on a website like this one.
Boost Your Affiliate Earnings
These 10 affiliate programs are just the beginning of what's possible. There are hundreds of ways to earn affiliate commissions with your website, including product reviews, top 10 lists, how-to guides, and more
But what about traffic and conversions? How do you make sure your affiliate links get clicked?
I used the affiliate training here to turn my brand new website into a six-figure income generator in less than two years. Build a business, not just a pocket-money side project!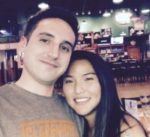 Nathaniell
What's up ladies and dudes! Great to finally meet you, and I hope you enjoyed this post. My name is Nathaniell and I'm the owner of One More Cup of Coffee. I started my first online business in 2010 promoting computer software and now I help newbies start their own businesses. Sign up for my #1 recommended training course and learn how to start your business for FREE!