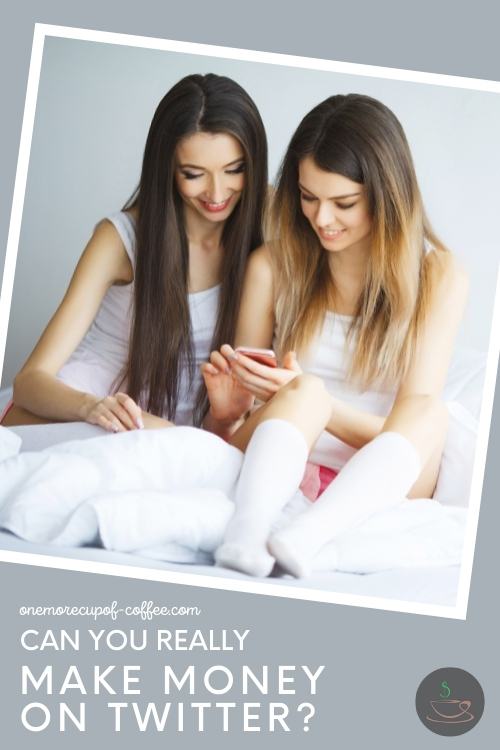 Do you shoot out Tweets daily? If so, you might be excited to hear that you can monetize your Twitter account and cash in on your activity.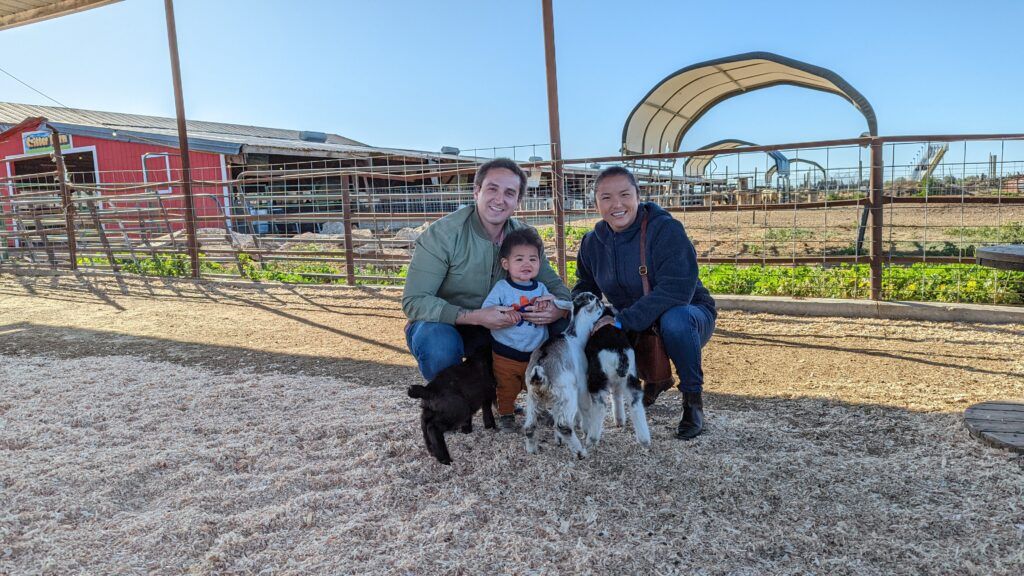 Are You Ready To Work Your Ass Off to Earn Your Lifestyle?
Are you tired of the daily grind? With a laptop and an internet connection I built a small website to generate income, and my life completely changed. Let me show you exactly how I've been doing it for more than 13 years.
Like most social media apps these days, there are ways to make money on Twitter. The popular 280-character-only platform introduced monetization methods for creators in recent years in order to keep up with the competition.
You can earn money on Snapchat with Spotlights, on TikTok through the Creator Fund, on Instagram via live streams and sponsorships, on YouTube via ads, etc. So it only makes sense that you should get paid to create on Twitter, too!
But how exactly do you make money on Twitter? And is it enough to quit your full-time job? What do you have to do to get started? Read more below to find out everything you need to know about making money from your Twitter content.
Can You Make Money On Twitter?
Twitter offers a few ways users can bank off their Twitter activity. In recent years, they've introduced Tip Jar, Media Studio Monetization, Super Follows, and Ticketed Twitter Spaces! Clearly, they are wanting to encourage both creators and everyday users to participate on Twitter more.
To do that, Twitter must constantly reinvent who they are. In a recent announcement about ending their Fleets feature (which acted as temporary Tweets – similar to Instagram Stories), they mentioned that Twitter is always "trying bigger, bolder things to serve the public conversation."
While these monetization methods on Twitter may exist now, they may not in the future. So take advantage of these money-making opportunities while you can (and stay tuned for new updates).
Do You Get Paid To Tweet?
You can actually get paid to Tweet, but it won't be by Twitter officially. Unless you're enrolled in one of Twitter's direct monetization programs, the only way you can get paid to Tweet is if you are sponsored by a brand or business.
In other words, if you have a sizeable amount of Twitter followers, you can monetize by promoting sponsored content to your audience.
How To Monetize On Twitter
As briefly mentioned above, there are ways you can make money on Twitter.
1. Start A Twitter Tip Jar
Tip Jar was introduced in May 2021 and revolutionized the way Twitter users can receive tips or donations straight through the app.
The best part? Anyone, regardless of follower count, who is adhering to the Tip Jar policies, can enable Tip Jar on their profiles. Even better, Twitter takes no cut. That means you earn 100% of the tip!
When someone wants to tip you for your content or just send you a birthday surprise, they simply have to tap the jar icon next to the 'Follow' (or 'Following') button on their profile and select the service they wish to send money through. Payment can be made via Bandcamp, PayPal, Cash App, Patreon, Paypal, and Venmo.
Tip Jar is a great way to receive money directly from your Twitter audience. While it's not a guaranteed way to make money consistently, every bit counts!
2. Become An Influencer Tweeter
Influencer marketing is on the rise – whether you're on board with it or not.
The reality is, if you can build a loyal following, you can monetize your content. Doesn't matter if that's on Twitter or another social media platform. Wherever there is an audience, there's money to be made.
That said, if you manage to grow a moderate-large size following on Twitter, you can seek out sponsorships can literally get paid for your Tweets.
How much, exactly? You can get paid anywhere from $50-$100 per tweet up to $10,000 per tweet (if you have celebrity status).
Don't discredit your micro-blogger status if you have a small following. As Bloomberg reported, this is how an unfamous 20-year-old Blake Forbes (with 8,000 followers) earned $200 from sponsorships after one of his Tweets went viral. You'd be surprised at how much you can make if you have a high engagement rate!
You can use this Twitter Money Estimator to see how much one of your Tweets is worth.
3. Join The Amplify Publisher Program
If you are verified, then you can make money on Twitter via one of their two video-based monetization programs offered through their Amplify Publisher Program.
The first, Amplify Pre-Roll, allows users to monetize their Twitter content via pre-roll ads in your premium video content. The second, Amplify Sponsorships, enables users to enter into one-on-one sponsorships with a specific advertiser or brand.
Currently, only Twitter users who are working with Twitter Partner Managers can enroll in this program and earn from video content.
4. Set Up Subscription Fees With Super Follows
If you have at least 10K followers and are selected to join the Super Follows test group, you can earn money from Twitter each month thanks to follower subscriptions.
Super Follows acts similar to how you make money on OnlyFans. Basically, you put up a paywall. To access this special content, users must opt in to one of your monthly packages.
Here are the current perks of being a Super Follower:
Badges – Super Followers get special badges which allow you to reply directly to your Super Followers' Tweets.
Bonus Content – Whoever pays to be your Super Follow gets exclusive access to your unscripted thoughts, ideas, and opinions with private Tweets plus DM's only they can see.
Super Follows hasn't rolled out to the public yet. But if and when it does, you can earn money from your Twitter fans who opt in to get exclusive content and more perks of being a Super Follower.
Right now, you can make 97% of the earnings (Twitter takes a 3% commission). But after you make your first $50,000 in sales, Twitter raises its commission fee to 20%.
5. Sell Event Tickets With Twitter Spaces
Twitter Spaces is another way to monetize your Twitter activity. This time, by selling tickets to virtual Events. If you're familiar with the popular podcasting social app Clubhouse, then you'll quickly get used to how Twitter Spaces works. It acts as a live audio chat.
Twitter Spaces are public events that 'Listeners' can join in. You can set a ticket price to join these events and make money through Twitter this way. You can charge anywhere from $1 up to $999 per ticket!
There is no limit on the number of listeners, either. Meaning you could make quite a bit of money this way.
To host a Space, you just need 600 followers. However, to monetize your Events, you need 1000 followers and be an active Hoster (aka host Spaces three times per month).
6. Promote Affiliate Links
Are affiliate links allowed on Twitter? The short answer is yes, which is great news because that means you can make money on Twitter with affiliate marketing.
By joining affiliate networks such as CJ Affiliate, Awin, ShareASale, etc, and joining specific affiliate programs (Amazon, Walmart, Target, REI, etc), you can make money by promoting products via affiliate links. Once a user clicks and purchases, you earn a small commission.
Will you make a lot of money on Twitter promoting affiliate links? Probably not.
That's because affiliate links really need a lot of views to convert. So if you have a small account, you might make a couple of bucks. But with the right strategy and a loyal following, you can earn decent money from affiliate marketing.
The best part about it is that it grows as your follower count grows. Just don't be spammy and always use salesy language with it.
7. Refer Traffic To Your Blog Or Shop
Another way to make money from Twitter is by using it as a marketing tool.
Sure, you can make money via one of the direct monetization methods mentioned above. But why not refer traffic to your blog, where you can monetize via display ads, affiliates, or sponsorships? Or perhaps to your online shop (e.g. Etsy) where you can monetize by selling products (both digital and physical)?
This might not be a direct way to make money on Twitter, but people apply this strategy to make money through one of their other channels. It doesn't have to be a website or e-commerce store, either.
You can generate leads to any other platform you use – YouTube, TikTok, Instagram – or even your podcast or email list!
How Much Can You Earn Tweeting?
Will you be able to earn a full-time income from Twitter alone? Not likely. Not unless you have a decent following (at least 10k-100k) and tap into all the monetization features to combine your income from each.
Does that mean creating content on Twitter isn't worth it? Not at all! There are still creators who are making a few grand per month from their Twitter account. It all depends on how you choose to monetize, your engagement rate, and your follower count (plus a few other variables).
You can still earn a decent amount of money on Twitter, but your income heavily relies on your status/popularity as an influencer.
If you love to craft witty blurbs on Twitter, but don't like to be in the limelight, then you might be better of making money by starting an affiliate blog (like this one) and writing and publishing articles in your chosen niche.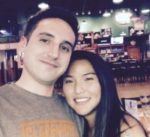 Nathaniell
What's up ladies and dudes! Great to finally meet you, and I hope you enjoyed this post. My name is Nathaniell and I'm the owner of One More Cup of Coffee. I started my first online business in 2010 promoting computer software and now I help newbies start their own businesses. Sign up for my #1 recommended training course and learn how to start your business for FREE!