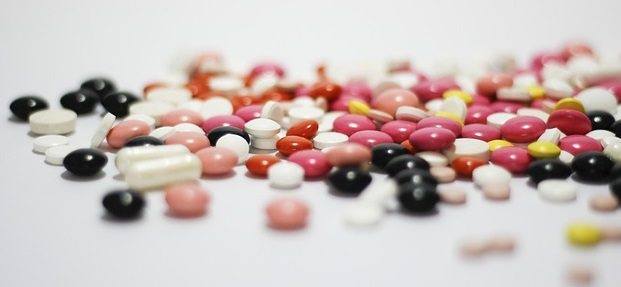 Affiliate Programs, Keyword Lists, and Niche Research for Diet Pills
When it comes to affiliate markets, anything having to do with weight loss is as BIG a business as most others in the evergreen market of health and wellness. There are so many people, especially here in the United States that are overweight. The problem mostly comes down to poor diet and lack of exercise and the solutions, such as diet pills, are plentiful.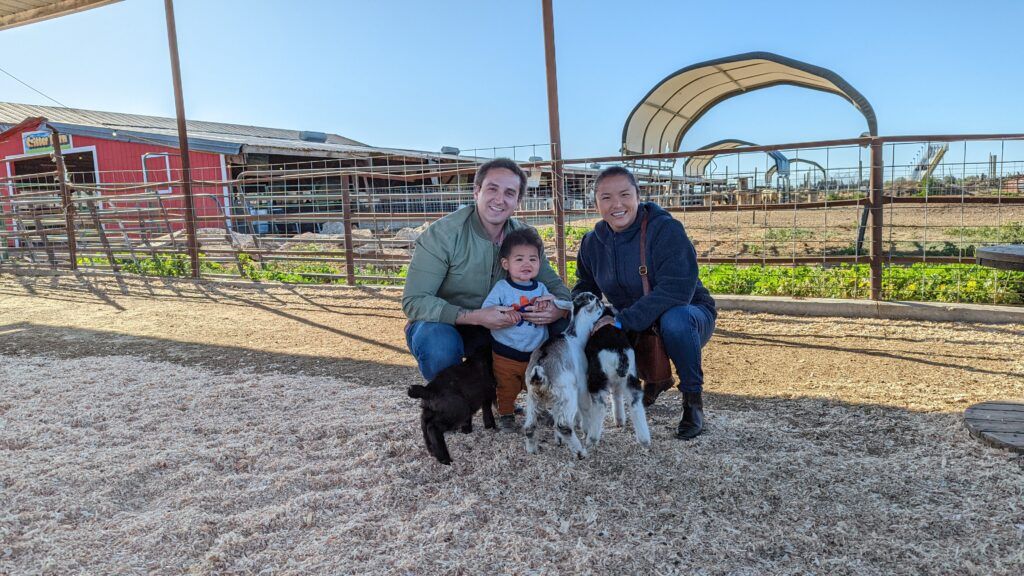 Are You Ready To Work Your Ass Off to Earn Your Lifestyle?
Are you tired of the daily grind? With a laptop and an internet connection I built a small website to generate income, and my life completely changed. Let me show you exactly how I've been doing it for more than 13 years.
The current revenue of the 2015 Weight Loss Market in the U.S. is $59.8 Billion. People who are slightly to moderately overweight to obese, are looking for any way they can to cut back on those unwanted inches around their waist. Because most people are short on time and always on-the-go, diet pills are a belly-busting profitable niche market to get into.
But before you dive into this niche you should be aware of the two types of diet pills and which ones are more favorable with people. The below two graphs will give you the skinny on which kind may be more profitable in the long run. This top graph shows the interests in Prescription Diet Pills since 2004.

From its height of interest in 2004, you can see that prescription diet pills have been on the decline, probably due to the serious side effects that many of them have. I am not about to go into them here, you can easily Google them if you want, but in short…you can find yourself in the ER with a few of the popular ones. Even "natural diet pills" is having a steady decline.

It seems that "diet pill" has become a dirty word. Though the interests in the natural diet pills have declined for about 3 years and not as deeply as prescription, individual pills and supplements are as sought-after as ever. Some of them have been quite popular and have been heavily promoted by famous doctors like Dr. Mehmet Oz. There are some really profitable diet pills you could promote in your niche that Dr. Oz endorses.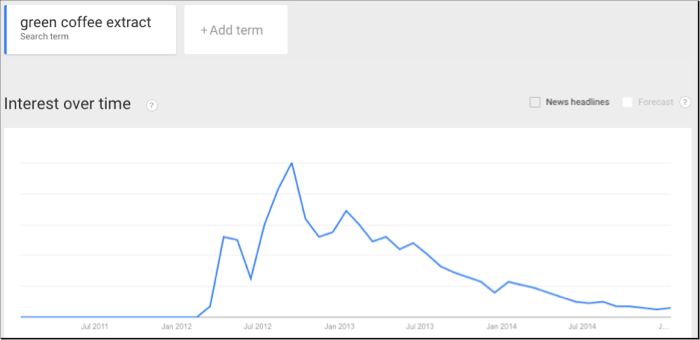 Though interest quickly faded after these were exposed as ineffective, if you had an existing website in this niche, you could easily harness that traffic to either promote this type of supplement, or something more effective.
Here's another type of supplement fad featured on Oprah. Remember that although these trends came and went, there's always a new one around the corner. Keep up with daytime TV, and you'll be able to ride the wave of enthusiasm generated by these programs.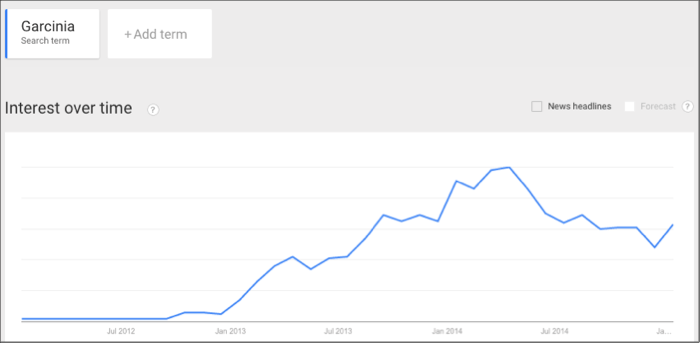 You can also see from the following chart that although searches for "diet pills" are declining, searches for "weight loss pills" are increasing. The point of all these charts is to show that the interest in the topic is not changing – the ways people are searching for the same solution are what's changing. If you do your research and find out what people are searching for, how they're searching for it, and why, you can make money in this industry.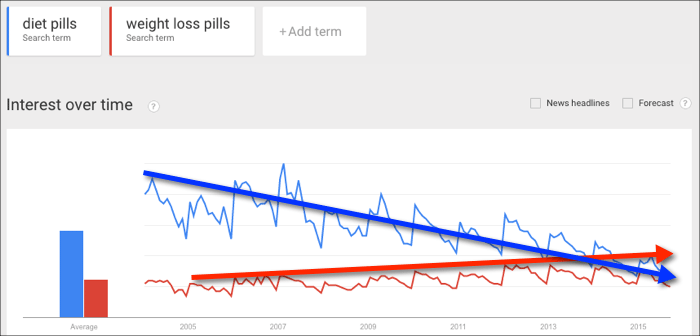 The weight loss niche is so huge and profitable that most things associated with it can be big money makers for the affiliate marketer and the diet pill niche is one of the biggest opportunities. Have you ever walked into a health food store or the supplement section of a supermarket? Do you know why there are so many to choose from? Because people love to pop a pill and go.
That mentality will never go away. I'm not saying to take advantage of people and present them with a solution that will not solve their problem! You need to enter this arena with ethics in mind, and with the idea that you are going to help people navigate the truth and fiction of easy weight loss.
There are just as many, if not more, diet pills as there are different types of diet programs. This provides a ripe opportunity for reviews, comparisons, and finding specific products to meet specific needs. As more information becomes available and more products turn up on the market, people need resources to learn which solutions fit their need. That's why owning a website and producing content can be a great way to harness some of the profits being generated here!
With so many different kinds of diet pills, this presents many different sub niches that are mainly a type of pill. Being that there are many things that cause weight gain, there are several types of pills to combat or even reverse that cause. For example:
Metabolism Boosters
Pre-Workout Diet Pills
Appetite Suppressants
supplements for bodybuilders to lose body fat
Diet Pills for Men
Diet Pills for Women
Caffeine Free Diet Pills
Fat Burners
Traditional Chinese Herbal Weight Loss
Organic Weight Loss Supplements
Ephedra Free Diet Pills
Weight Loss Pills for Diabetics
Herbal Extract Weight Loss Supplements
In regards to that last sub niche, many times when a famous person like Dr. Oz, who often reviews non-prescription diet pills on his TV show, gives them the thumbs up, people swarm to the stores and online to purchase it. For instance, within 24 hours after Dr. Oz said that Raspberry Ketones was a wonder weight loss supplement, they were practically sold out nation-wide.
Top 3 Affiliate Programs For Diet Pills
My Thoughts
In doing my research into this niche it was very easy to become overwhelmed with all of the different types of diet pills there are on the market. However this only proves what an extremely profitable niche market it is. There will always be tons of people looking for their favorite weight loss supplements.
With Americans spending $59.8 Billion so far in 2015 within the weight loss industry, this is one of those evergreen niches that will not be going away any time soon. With the high payout commissions of my top three affiliate programs below, you will get a better understanding of how lucrative this diet pills niche is going to be.
NOTE: When searching Google for affiliate programs in this niche, you will want to type the following, "diet pills + affiliate programs" and then click on search. This will produce a long list of possibilities, so make sure to review what each program offers before you join.
MoreNiche
Signup URL: moreniche.com
Focus: Diet Pills and Supplements for Weight Loss, Appetite Suppressant, Sports Nutrition, and General Health
Commissions: 30% to 50% depending on merchandise
Comments: The reason they are my #1 pick is simple. They are an affiliate marketing network that represent several different high quality cutting edge weight loss supplement companies. The diet pills they offer are some of the best on the market with one of them containing the natural Garcinia Cambogia Extract which was praised by Dr. Oz on his TV show.
My other reason for selecting them as my #1 choice is for their generous commission of 30% to 50% and their Lifetime Cookie! But that is not all! MoreNiche offers a host of other great features such as Guaranteed Payment. That means if the merchant whose product you sold and are due the commission, does not pay MoreNiche, you will still get paid what is coming to you.
MarketHealth
Signup URL: markethealth.com/affiliate.php
Focus: 2 Popular Natural Diet Pills Garcinia Cambogia & Green Coffee Bean Extract
Commissions: 50% on initial sale and on all re-orders. Plus you get 5% from all sales of any affiliate you refer. 60% for super affiliate.
Comments: This is another great affiliate marketing company to become a member of. Though they do not offer as many products as MoreNiche above, they do offer only 2 (currently) diet pills, both very popular thanks again to the Dr. Oz TV show. Their affiliate cookie is the average 30-Day length.
I also like MarketHealth for the following reasons. You get a generous 50% commissions on both initial orders and all re-orders. If you are selling more than 20 orders a day, your commission will be upgraded to 60% super affiliate status. Plus if you refer anyone to MarketHealth you will get 5% of each of their sales.
Intechra Health
Signup URL: intechrahealth.com/affiliate-program
Focus: 5 different types of weight loss pills such as metabolism boosters, appetite suppressants, and fat burners
Commissions: 40% and 5% from all sales of any affiliate you refer
Comments: Intecha Health has its own brand of high quality clinically tested diet pills and offer only 5 different kinds. Though not as great as the two other choices above, they do have a great track record with sales and offer 40% commissions and 5% of sales from everyone you refer to them. They also offer the average affiliate cookie time of 30-Days.
Other Affiliate Programs
Bauer Nutrition
40%
20 different weight loss pills, fat burners, metabolism boosters, carb blockers
Sell Health
30% to 50%
Weight Loss Diet Pills, Anti-Aging Pills & Creams, General Health Products
Diet Direct
15% and 5% on re-orders
Have the popular Garcinia Cambogia, Green Coffee Bean Extract, Raspberry Ketones, Hoodia Gordonii
Vitamin World
8% to 12% depends on sales amount
Many types of weight loss and diet pills as well as every other kind of supplement
GNC
8% to 12% depends on sales amount
All kinds of diet pills and weight loss products
Puritan's Pride
8% to 12% depends products
Every kind of natural diet pills and low carb food bars
Vitamin Shoppe
9%
Garcinia Cambogia, Raspberry Ketones, Green Coffee Bean Extract, Tonalin CLA
Diet Pills Keywords Breakdown
Top 10 Low Competition Keywords (Searches/QSR)
the best all natural weight loss supplements – 88/26
apple cider vinegar weight loss pills – 72/32
is green coffee bean safe – 72/40
what are the side effects of weight loss pills – 56/54
should I take diet pills – 72/61
mega green tea weight loss pills – 144/65
all natural weight loss supplements for women – 96/68
are weight loss supplements bad for you – 56/69
green coffee bean extract for weight loss reviews – 136/73
most effective over the counter diet pills – 3600/93
What's QSR
Top 10 High Traffic Keywords (Searches/QSR)
weight loss pills – 187111/292
best weight loss pills – 71356/215
garcinia cambogia side effects – 55336/140
diet pills that work – 39032/181
the best diet pills – 27343/178
best weight loss supplement – 25084/212
ephedrine diet pills – 14800/210
weight loss pills that work – 10215/204
what is green coffee bean extract – 9645/262
ace diet pills – 8568/173
Why Is This Different From Google's Number?
Though Google's Keyword Tool has improved in recent years, it still gives inflated (inaccurate) traffic numbers. The keyword tool I use takes data from a variety of search engines, not just Google. Remember that Bing + Yahoo own 30% of the search market.
Other Great Keywords (high traffic, low competition)
best diet pills for women
lose weight fast without exercise
do diet pills really work
does garcinia cambogia work for weight loss
10 diet pills that work
best over the counter diet pills
how to lose weight without exercising
cheapest diet pills
where can I buy alli weight loss pills
diet pills that work fast for women
best all natural weight loss supplements
do weight loss supplements really work
Affiliate Marketing Action Plan For Diet Pills
Diet pills are a very broad niche and because it is so large you will want to do some research into which sub niche you intend to promote. Niche marketing is all about finding a group of people, and not all dieters are the same. I would suggest you choose a sub niche that you can relate to the most or would enjoy doing research on, so you can write passionately about it.
One thing that will be very powerful for your diet pills affiliate business is to provide reviews for your website visitors, because they will be looking to you to help guide them to a decision. This is why you want to choose a sub niche you know a lot about, so you can provide the answers to the questions your website readers will be asking.
Reviews, particularly comparisons, will be very important. At this stage, your visitors have already decided to purchase. They just need that last bit of advice to help them choose which one fits their needs best. Readers will often read several reviews before making a decision, but if your content has a clearly defined choice of top products and who they best fit, you have a good chance of being the "last stop" before they make a buying decision.
I would also spend plenty of time looking at top websites using tools like SEM Rush to analyze their traffic. See who's getting results, and how they're getting it. Check what type of content is sparking engagement, and follow suit. There are thousands of diet websites going online every day, and just as many giving up the ghost. Be one of the winners, not one of the trend followers.
KEYWORD RESEARCH: Keywords are going to be another big part of your research process because this is an extremely popular niche with a lot of people asking questions about the best pills to take and how to safely lose weight with "extra help". When doing your keyword research make sure you think outside of the box and do not focus on general questions about diet pills, since that's what a lot of folks are going to be doing. "How to lose weight with diet pills" is a keyword I wouldn't even bother trying to rank.
You will also want to select other commonly used words such as weight loss instead of diet or supplements instead of pills. As I mentioned in the beginning of this research post, the language of fitness and weight loss is changing. You can also use variations on the brand name of the diet supplement, such as Hydroxycut. Keywords like:
how to lose weight safely with Hydroxycut
Is Hydroxycut FDA approved
Hydroxycut VS Brand X comparison
Is Hydroxycut good for bodybuilding
Because this is a competitive niche, I found that while I was doing the keyword research for the above Low Competition keywords list above, that I had a difficult time coming up with the 10 keywords under 100 QSR. This is going to be your most challenging part of this niche. However, because it is a competitive niche, there are a lot of profits to be made.
Need Extra Help?
I know without a doubt that choosing this niche will bring a belly full of profits. There is an increasing overweight epidemic mainly the western world because of diet and lifestyle choices. People are always going to be looking for that next silver bullet of a diet pill that will help them to shed their unwanted weight.
Being that diet pills are an evergreen niche market you will always have a wide selection of sub niches to choose from and many of these can also have sub niches. The possibilities for big-time profits will always be there. If this were not true, the affiliate programs I listed above would not be offering such generous commission structures.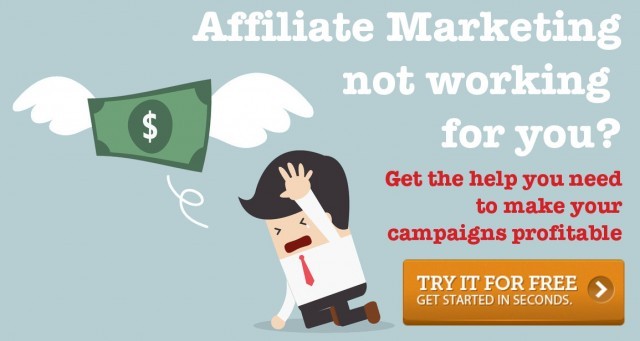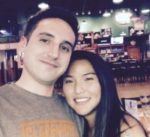 Nathaniell
What's up ladies and dudes! Great to finally meet you, and I hope you enjoyed this post. My name is Nathaniell and I'm the owner of One More Cup of Coffee. I started my first online business in 2010 promoting computer software and now I help newbies start their own businesses. Sign up for my #1 recommended training course and learn how to start your business for FREE!