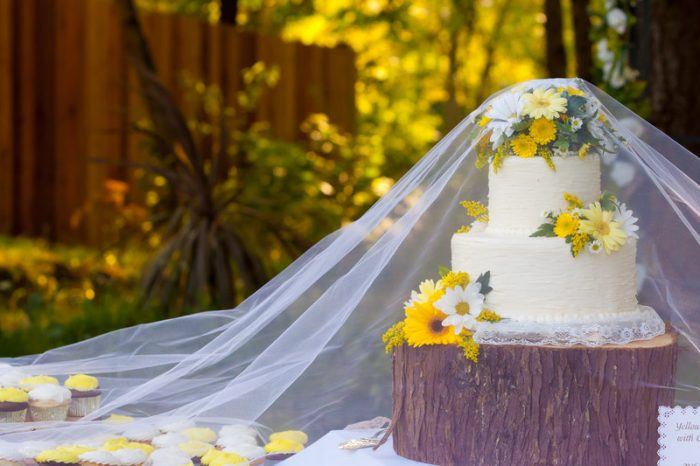 Most affiliate programs pay you for the sales that you make and that's it. These two tier affiliate programs are a little bit different. With them, you're able to earn from the people you refer, as well as from your own sales. In some cases, you're earning a set fee per referral. Alternatively, you might earn a percentage of their sales or of their earnings, which is what I'm personally excited about.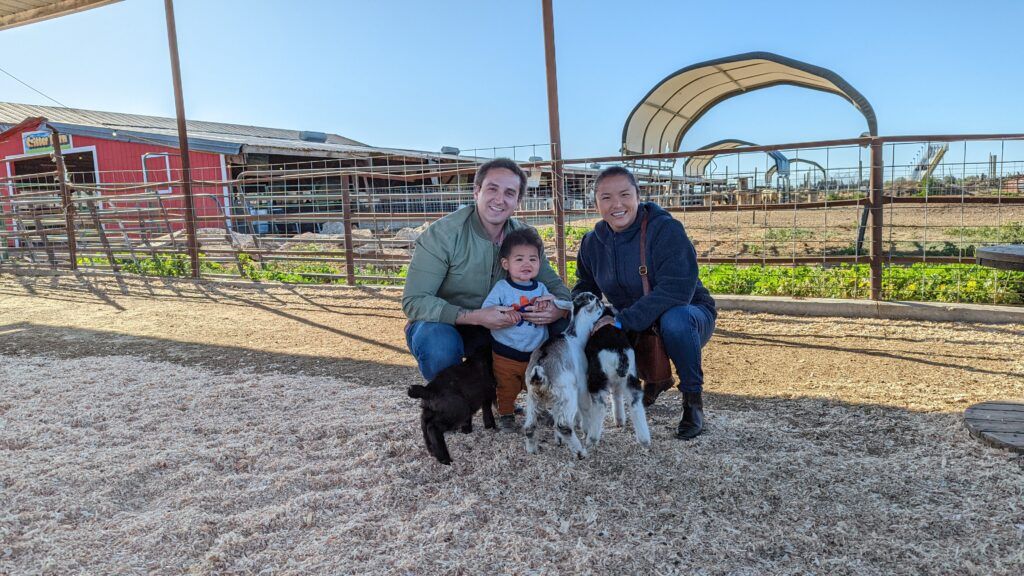 Are You Ready To Work Your Ass Off to Earn Your Lifestyle?
Are you tired of the daily grind? With a laptop and an internet connection I built a small website to generate income, and my life completely changed. Let me show you exactly how I've been doing it for more than 13 years.
In some ways, the style is similar to an MLM because there are two levels, and many times you earn money based on what your referral earns (note: sometimes you are just paid a flat fee and there's no revenue share). The main difference here is that there's no incentive to have your sub-affiliates recruit more affiliates, so there's no "pyramid" to build. If you refer someone to an affiliate program, and they refer a super-affiliate earning millions a year, you don't get anything.
Two tier affiliate programs can be a good way to earn extra income from your conversions. The style works best if the program is appealing enough to get others involved in selling whatever products the company makes.
In fact, in 2020 I earned over $2,178.10 just from stacking pennies with a two-tier affiliate program.

How should you market a two-tier program? One good example is a beer affiliate program I promoted for a while back, which had two tiers. I promoted their beer products on my homebrew website. Also within my website, I had a section where visitors could learn to build their own website, so they could share their own homebrew recipes and beer-making tips. In this area I promoted the beer company's affiliate program as a great way to monetize their blog.
In this way, I was able to promote the affiliate program to future website owners and earn money from their future sales. The sales they would make from their beer blog helped boost my earnings, in addition to my own sales!
Also, before you dig into these two-tier affiliate programs, you can open up my page about recurring affiliate programs, which are another great way to multiply and compound your earnings over time.
4 Two-Tier Affiliate Networks
I found four two-tier affiliate NETWORKS on top of the 24 programs I've collected so far?
This is pretty cool for anyone with a "how to make money online" style blog, such as the one you're reading right now. The fact that they are networks is awesome because you can refer someone to the network, and they have a variety of products to promote.
In the example above, from my beer site, I was limited to just earning from people that want to promote homebrew products. However, with these networks, someone could join through my link, and promote food delivery, wedding supplies, or computer software (among others).
The affiliate networks with a second tier sometimes call their affiliate program "rev share" (revenue share).
1. Rev Share Affiliate Network #1: Flex Offers
Flex Offers has an interesting, though slightly confusing way to share revenue with their affiliates. You earn a percentage of your sub affiliates based on your own earnings. They have a chart to lay this out, but the bottom and top tiers are as follows: If you earn less than $1000 in affiliate commissions, you get 5% of the Flex Offers profit. If you earn $9,000 or more in affiliate commissions, you get a whopping 50% of whatever Flex Offer's cut of the sale is.
In other words, there's an incentive to both create direct affiliate sales from your own campaigns, plus to refer affiliates that will make sales as well. This is cool because it disincentives people to just spam out their referral link.
Even at the bottom tier of though, a 5% recurring revenue stream that's totally passive is hard to pass up! A low-earning affiliate may earn you just a few hundred dollars per year, but a higher earning affiliate, would easily earn a few grand per year. If you make your own sales to boost your position in the tier system, you could easily be earning thousands per month with just a couple decent sub affiliates under your belt.
2. Rev Share Affiliate Network #2: Shareasale
Shareasale offers a much less attractive model, but still worth considering. They offer $150 for referring merchants, but unless you know someone that has a product and wants to join an affiliate program to sell stuff, then that's going to be hard to get sales for. They also offer $1 for each affiliate signup, which does not include revshare.
This type of offer probably will not do very well with the niche-recruiting example I talked about above. If you have an MMO site and are discussing affiliate marketing, those $1 commissions can definitely add up with enough traffic. I probably wouldn't build a campaign around a $1 offer, but perhaps with the right amount of cheap clicks from paid traffic, or high traffic organic article could earn you some side cash that would otherwise go unmonetized.
4. Rev Share Affiliate Network #4: RevOffers
– Still working on reviewing this one. So far, I know they offer 10% revenue share, and focus on cannabis + CBD.
Two-Tier Affiliate Programs
Many other two-tier affiliate lists out there are quite dated. I went through my list in April 2020 to cut any programs that were discontinued, or no longer offer two-tier incentives. I'll add more soon as I find them.
MotoCMS

Cookie: 365 days
1st Tier Commission: 30% to 50%
2nd Tier Commission: 5%
Type of Product/Service: Website builder
MotoCMS is one of many companies that offers a website builder, along with various templates. In this case, the templates are focused on specific areas of business, such as photography, restaurant, medical and consulting. There is an impressive range to choose from, with many costing $100 or more.
The basic affiliate rate is 30% but you can reach 50% commission by hitting sales targets. The second tier aspect allows you to earn 5% from the revenue of anyone that you recruit. Of note, you're earning 5% of their income, not their sales.
The average sale on MotoCMS is $168, which means that you can earn between roughly $50 and $85 per sale. Not too bad at all.
Intechra Health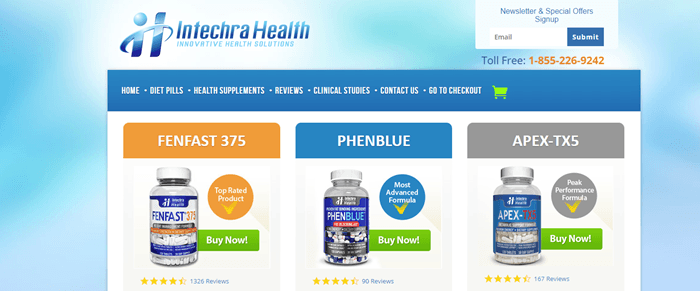 Cookie: 30 days
1st Tier Commission: 40%
2nd Tier Commission: 5%
Type of Product/Service: Weight loss
Intechra Health is all about weight loss. Specifically, they focus on diet supplements, including FenFast365, Phenblue and 3G Burn. They also have a supplement for eye health. But, that's the extent of their range. The products are sold via offers. For example, customers can purchase Fenfast 375 as 1, 2, 3 or 6 bottles.
The commission rate of 40% is impressive, especially for a physical product. Plus, weight loss is always a popular topic, with many people wanting to look better. The second tier component allows you to earn 5% on the sales of anyone that you recruit, which is a pretty typical rate.
SimpleFX

Cookie: Not stated
1st Tier Commission: 5% to 25%
2nd Tier Commission: 5%
Type of Product/Service: Trading company
Simple FX offers the ability to trade in various currencies, along with Forex trading and cryptocurrency. With this program, affiliates can earn up to 25% of the amount that people that they refer trade. The second tier aspect means affiliates get 5% of the revenue share of anyone that they refer. What's more, you don't have to deposit or trade yourself to earn commissions.
The amount that affiliates earn is based on the spread value of the people they refer. If the value is over 8,000, then the commission rate jumps to 15%. If it's over 20,000, it jumps to 25%.
Just be aware that you have to get people to make trades. It isn't enough to get them to join and then focus on promoting the service to others. This could be a sticking point, as many people wanting to earn through affiliate marketing won't be interested in trading as well.
xCoins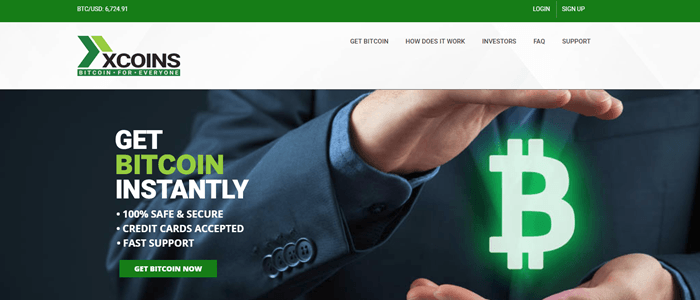 Cookie: Not stated
Commission: 15% (Lender or Borrower)
2nd Tier Commission: 3% (Lender or Borrower)
Type of Product/Service: Bitcoin company
xCoins is another cryptocurrency-based program. This time, the emphasis is just on Bitcoins. The company promotes itself as offering secured lending, which is a method of quickly getting Bitcoins with PayPal or credit card. That's something you can't normally do on a cryptocurrency exchange.
Affiliates start out by earning 15% of the fee for referring borrowers or lenders to the site. They also earn 3% of the fee for anyone that their referrals get to join. The site states that affiliates can earn up to 50% of the fee, rather than 15%. That increase probably happens by hitting sales targets, but, xCoins doesn't offer any further details.
Dog Training Depot

Cookie: Not stated
Tier 1 Commission: 50%
Tier 2 Commission: 10%
Type of Product/Service: Dog training
As the name suggests, Dog Training Depot focuses on teaching people how to train their dogs. There is also education in related areas, including nutrition and health. As an affiliate, you would be promoting their Canine Coach program. This is a 12-week digital training course that includes 24 videos, 35 PowerPoints, activity sheets and various bonuses.
The affiliate program is particularly appealing. Affiliates earn 50% of all commissions and 10% from the sales of anyone that the affiliate recruits. This is a higher payout than many other programs. The Canine Coach program itself costs $97, so you're earning a decent amount per sale.
There's one catch though. Dog Training Depot has a 30-day money back guarantee. You only earn from people who stay past that 30-day period.
Super Jiggler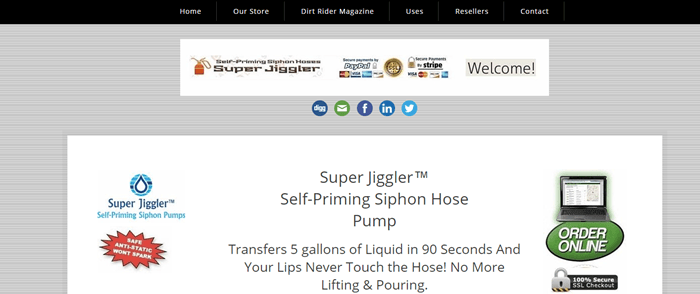 Cookie: Not stated
Tier 1 Commission: 20%
Tier 2 Commission: 5%
Type of Product/Service: Physical products
Super Jiggler is the name for one specific product – a self-priming siphon hose pump. The product allows people to transfer up to 5 gallons in 90 seconds, without needing any manual suction. The idea is interesting and appealing, although the Super Jiggler would only interest some people.
There are various products on the site. Some of them are the individual pumps, in various quantities, while others include a hose as well. Prices range from $9.95 to $500 (for 50 units), although most items are less than $50.
The affiliate program offers 20% commission on every sale and 5% on the sales of anyone you recruit. The rates are generous for a physical product. Plus, you're earning from the sales of your recruits, not from their profits. That difference increases your income potential.
JetRadar

Cookie: 30 days
Tier 1 Commission: 60% to 70% (of their revenue)
Tier 2 Commission: 5%
Type of Product/Service: Travel program
JetRadar follows a common idea, allowing customers to book flights, deals and hotels. Affiliates earn 60% commission if they make less than $3,500 sales in a month and 70% if they make more than that. They also earn 5% commission from the people they refer.
The commission rate sounds great, but affiliates are earning a percentage of JetRadar's fee. For example, if someone spent $1,000, JetRadar might make perhaps 5% of that. Affiliates get 60% to 70% of that 5%.
JetRadar is slightly unusual, as it uses a white label approach. This allows you to give people the ability to search for flights on your own site. It's an interesting angle and could be useful for promoting sales.
SEOreseller.com

Cookie: Lifetime
1st Tier Commission: 6%
2nd Tier Commission: 1%
Type of Product/Service: SEO platform
SEOreseller promotes what it calls a wholesale SEO platform. The goal is for companies to outsource various pieces of work, including SEO, social media, link building and web design. The program isn't as well-known as some of the big names in the field. But, it presents itself well and has a variety of services to choose from.
The affiliate rate is 6% per transaction and 1% for the sales of everyone you recruit. Commissions are paid every two weeks. Earnings could be considerable, as some services can cost companies thousands of dollars per month.
ECOlunchbox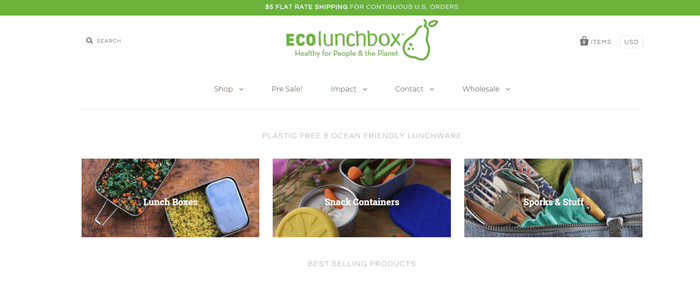 Cookie: 30 days
1st Tier Commission: 8%
2nd Tier Commission: Unknown
Type of Product/Service: Environmentally friendly lunchboxes
ECOlunchbox is an interesting company. They offer a variety of lunch boxes, snack containers and related items, which are designed to be good for the environment. Most of these are made from stainless steel. Many use leak-proof silicone lids to make the products practical.
There is a decent range to choose from, including individual products and various sets. The products would sell well to many audiences. For example, you might see them featured on food blogs or on sites about raising children.
The company isn't well-known, but that may be a good thing for getting people interested. Affiliates earn 8% on all sales and the program runs through ShareASale. ECOlunchbox mentions that there is a second tier aspect to the program also, although there aren't any details about that commission rate.
The Garden Tower Project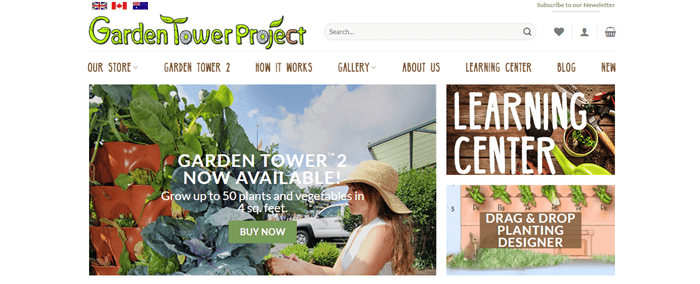 Cookie: 30 days
1st Tier Commission: 16%
2nd Tier Commission: $20 flat fee
Type of Product/Service: Vertical gardening systems
The Garden Tower Project is another program that runs through ShareASale. Their affiliate program is particularly impressive. You earn 16% on all of your sales and 15% of the commissions from any affiliates that you refer. What's more, the average sale is around $359, which isn't too bad at all.
The company offers a vertical gardening system. This provides a way to grow up to 50 plants within an area of 4 square feet. The design helps to promote fast plant growth while minimizing the amount of weeding and upkeep needed.
1st in Coffee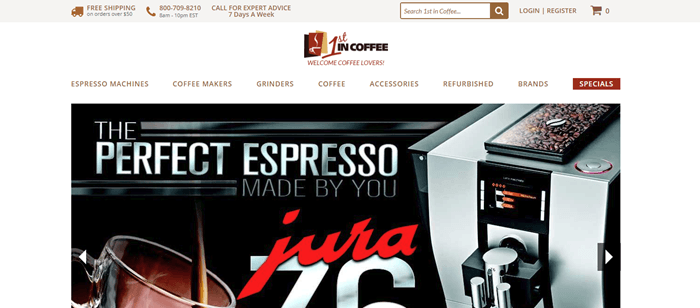 Cookie: 90 days
1st Tier Commission: 7%
2nd Tier Commission: $2 Flat Fee
Type of Product/Service: Coffee products
1st in Coffee is designed with coffee lovers in mind. The company offers various related items, including espresso machines, coffee makers, grinders, accessories and, of course, coffee. The affiliate program runs through ShareASale and has an average order of $680.
The commission rate is 7% on all sales. There is also a VIP aspect to the program, which may provide higher commissions again. But, details aren't provided. The two tier aspect provides a $2 bonus on every person that you get to join. That isn't as powerful as earning a percentage. Still, it's better than nothing.
TruDog

Cookie: 90 days
1st Tier Commission: 10%
2nd Tier Commission: $2 Flat Fee
Type of Product/Service: Physical products for dogs
TruDog is targeted at dog lovers and has a considerable selection of products to choose from. Their range includes items like dog food, treats, supplements and grooming tools. There are also daily deals to help encourage sales and the prices seem competitive.
The site has a strong emphasis on high-quality ingredients and products that are healthy. This is particularly appealing, as many people are concerned about additives and chemicals in commercial dog products.
The affiliate program provides 10% commission on sales and a $2 bonus for anyone that you recruit. There are also additional considerations for high performing affiliates, including a VIP program and the potential for percentage payout from the people you recruit.
Cyclops Gear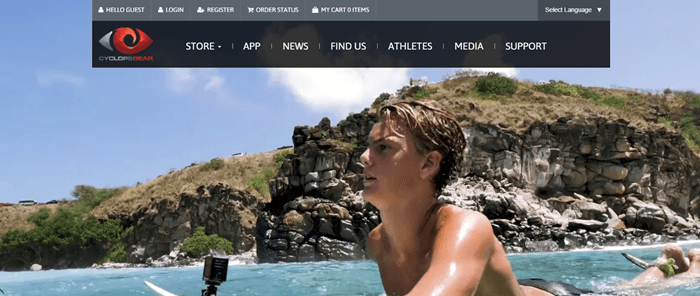 Cookie: Not stated
1st Tier Commission: 20%
2nd Tier Commission: 5%
Type of Product/Service: Cameras and camera accessories
Cyclops Gear focuses on the idea of helping people to record life and share their recordings with others. To do this, they provide various products, such as action cameras, 360 cameras, sunglasses, goggles and accessories. Sunglasses and goggles sound like an odd inclusion but these are also recording devices.
The affiliate program offers 20% commission on all sales and 5% on any commissions that sub-affiliates earn. The products are also an appealing aspect. Take the sunglasses and goggles as an example. This type of product is unusual and most of them sell for more than $200. The cameras are more expensive still. The products and pricing could easily increase your potential to earn.
Updates: I'll just add more as I discover them
PureVPN: https://www.purevpn.com/affiliate/vpn-affiliate.php (don't forget to check out our other VPN affiliate program suggestions)
Tier 1: 35% – 100% depending on product purchased
Tier 2: Unknown, but explicitly mentioned on affiliate page
Cam Soda (NSFW): https://partners.camsoda.com/signup.php
20% Revshare
$70/model referral
Top Offers: https://topoffers.com/for-affiliates/
This is an affiliate network. Commissions/Revshare depends on individual affiliate programs
Fenfast: https://fenfast.com/affiliate-program/
National Debt Relief: https://www.shareasale.com/shareasale.cfm?merchantID=43003 (more debt settlement affiliate programs)
$27.50 for each qualified lead ($10,000 in unsecured debt)
12% recurring commissions for each affiliate referred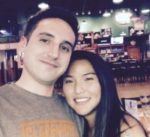 Nathaniell
What's up ladies and dudes! Great to finally meet you, and I hope you enjoyed this post. My name is Nathaniell and I'm the owner of One More Cup of Coffee. I started my first online business in 2010 promoting computer software and now I help newbies start their own businesses. Sign up for my #1 recommended training course and learn how to start your business for FREE!