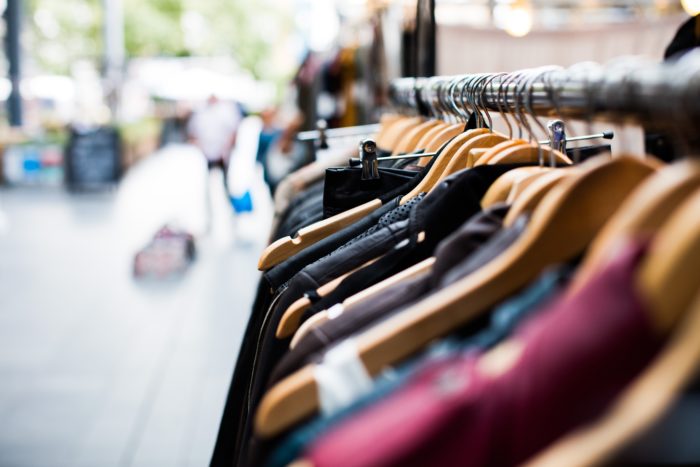 Garage sales are one of the best-known, least-appreciated side hustles out there. People do them all the time. And yet, many people often overlook them as a waste of time. Can you really make money doing a garage sale?
Let's dive in and take a closer look.
Now, some people love this… and maybe they love it too much. Yes, there are certainly times when it isn't profitable to run a garage sale.
But there are also other times when it is absolutely the best way to make some extra cash.
But how do you know the difference?
Let's talk about that.
How To Make Money Doing A Garage Sale: The Right Way
The biggest thing to remember about a garage sale is that it isn't usually a regular side-hustle. But… that also doesn't mean that it isn't a good way to make some extra money!
A lot of people want to make some extra cash, for a variety of reasons. And that's why they look for side-hustles. But many people also fail to understand that one of the fastest sources of immediate extra cash available to you lies within the stuff you already have sitting around!
Almost everyone has clothes, equipment, electronics, gear, and stuff that they could sell to make some extra money.
The only question is… how do you sell it to bank the maximum profit with the least amount of work?
When you really boil all of this down, you come up with 3 options.
You can sell your stuff online via sites like Craigslist, Ebay, Facebook Marketplace, Decluttr, etc.
You can take it to pawn shops and try to sell it there
You can have a garage sale and sell all of it at once
There are upsides and downsides to this, so let's break it all down.
And we will start with the most obvious question. When is a good time to consider having a garage sale?
When Is A Good Time To Consider Having A Garage Sale?
So you need some extra money, and/or you have some stuff laying around that you don't need anymore.
So, you've decided to sell it and cash-in on it.
Right off the bat, the first thing to ask is how much stuff you have to sell.
If you have a bunch of stuff that you would like to sell, then it may be in your best interest to start with a garage sale.
Why?
Because this eliminates a lot of the redundant re-work involved in posting items online individually.
If you have 50 tools to sell, and you try to list each one of them… you are probably going to make more money off of each individual tool. But you will also need to spend a lot of time doing that work as well.
If you post it all in batches of 10 tools at a time, you will seriously cut down on your time investment… but you will also make far less per-tool than you would probably earn if you posted each thing individually.
But… if you had a garage sale, you might be able to achieve the best of both worlds.
Advertising a garage sale is a little more work than posting a listing for one item. But a successful sale can also give you the option to sell your items individually, for a higher price, without being required to post each item individually online.
This can, in theory, save a lot of time and hassle.
The Downsides Of A Garage Sale
The downsides of a garage sale are also pretty obvious.
Number one… someone has to run it. So no matter how you split it, you are going to either need to sit all day in your yard or garage, running the sale… or you will need to find someone who will.
Number two… if you don't live in a highly populated area, it can be difficult to drum up enough traffic to sell everything you want to sell.
This second problem isn't such a bad one, though. You can always just list the stuff you didn't sell later on.
Number three… you need a space to conduct a garage sale in. This could be a yard, a garage, a driveway, etc. The only downside here is that some people literally don't have access to a space like this. This is especially true if you live in an apartment, or in a neighborhood somewhere where garage sales are simply not allowed.
In such cases, you can find ways to get in on the garage sale hustle anyway, though. You can, for example, join local community centers or churches for area or city-wide garage sales. Many smaller towns have these events, and you can usually find out about them through local community centers.
How Much Money Can You Make With A Yard Sale/Garage Sale?
The amount of money that you can make with a yard sale is pretty much directly related to what you have to sell. A larger, more complex version of a garage sale is an estate sale, but that is usually more for if you are moving or planning to sell out nearly everything you own… whereas a garage sale is a term used to describe a sale in which you sell extra stuff that you don't need anymore.
But still, selling your extra stuff can bring in some pretty decent money.
I've heard of people earning as much as $300 putting on yard sales… but you can also earn a lot more than that.
If you want to maximize your earnings, one tactic is to list the most high-ticket items you'll be selling along with your garage sale listing. For example, if you have a particularly nice TV you are trying to sell, as well as a really nice bookshelf, you can list those items as examples of what you have to offer wherever you post your garage sale listing.
This will bring more people. And not only will people interested in those items likely show up… but they will also be more likely to buy other things you are selling as well.
Tips For Throwing A Successful Garage Sale
If you want to actually make money on the extra items you have that you would like to sell, here are some tips that you might want to follow.
First, take stock of whether or not a garage sale is even possible where you live
If it is, try to make a list of everything you want sold
Are there so many items that it would just be a massive pain to try to post them all online? If so, then a garage sale might be an awesome first step
Putting on a garage sale might save you time, but it will require at least a day of solid commitment where you will need to tend the sale. If you cannot spare this time, then you might benefit from the flexibility of just posting things online individually and selling them on your own schedule
You will also need access to tables, hangers, and stands… pretty much, places to display the items you want to sell. If you don't have these types of things, you may need to either buy them or borrow them.
Just be careful with buying them, as this could really end up cutting into your profits!
My Personal Feelings About Doing A Garage Sale
A garage sale can make a pretty good hustle, and can help you to part with some of your valuable stuff that you don't want anymore.
You probably won't get as much money for your stuff as you paid for it. But at least selling it will help to get you some fast-cash in your wallet. And if you aren't using the stuff anyway, you may as well liquidate it so that you can move on and use that money for something else.
The biggest barrier of entry for this side-hustle is location. Some locations are just not very garage-sale friendly.
The best thing about garage sales? They can actually really pay off if you have enough of the right stuff to sell.
As a bonus, they can also help you to declutter and organize!
If you plan to embrace minimalism and cut down on the number of things you own, that can actually be a fantastic secondary benefit!
At any rate, a bit of research and forethought should be more than enough to determine what the best course of action is. Worst case scenario is that you throw a garage sale and you don't sell anything. And as far as risks are concerned, that is a pretty minimal risk!
Our Final Opinion Of Doing A Garage Sale
Should you put on a garage sale and try to make some extra money selling things you don't need?
There are a lot of ways to make money online. Some are good, some not, but ALL of them are still just trading hours for dollars.
Starting your own affiliate website really is the best way to build passive income and "make money while you sleep". Affiliate websites earn income in every timezone, and can be instantly accessed by billions of smartphones across the globe!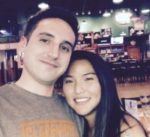 Nathaniell
What's up ladies and dudes! Great to finally meet you, and I hope you enjoyed this post. My name is Nathaniell and I'm the owner of One More Cup of Coffee. I started my first online business in 2010 promoting computer software and now I help newbies start their own businesses. Sign up for my #1 recommended training course and learn how to start your business for FREE!