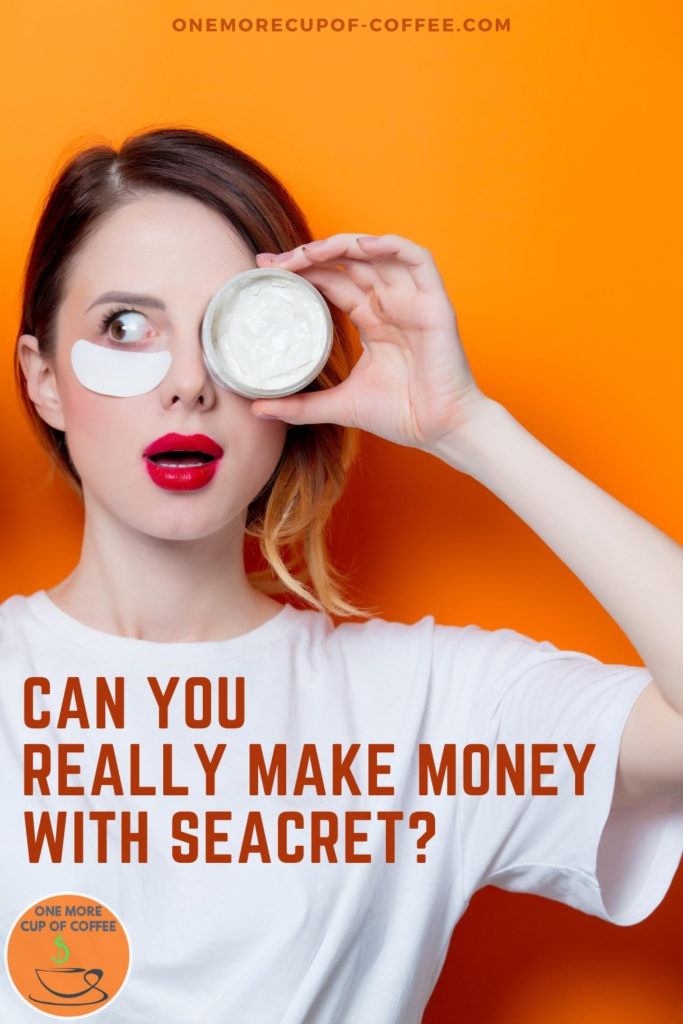 Seacret is one of many companies that offers skincare products through a network marketing model. While many of the products follow familiar styles, Seacret also has an unusual angle.
In particular, the company relies on minerals from the Dead Sea. The marketing suggests that these minerals should provide more benefits than normal. Whether or not this is true is debatable, but the approach is a useful one for marketing the products.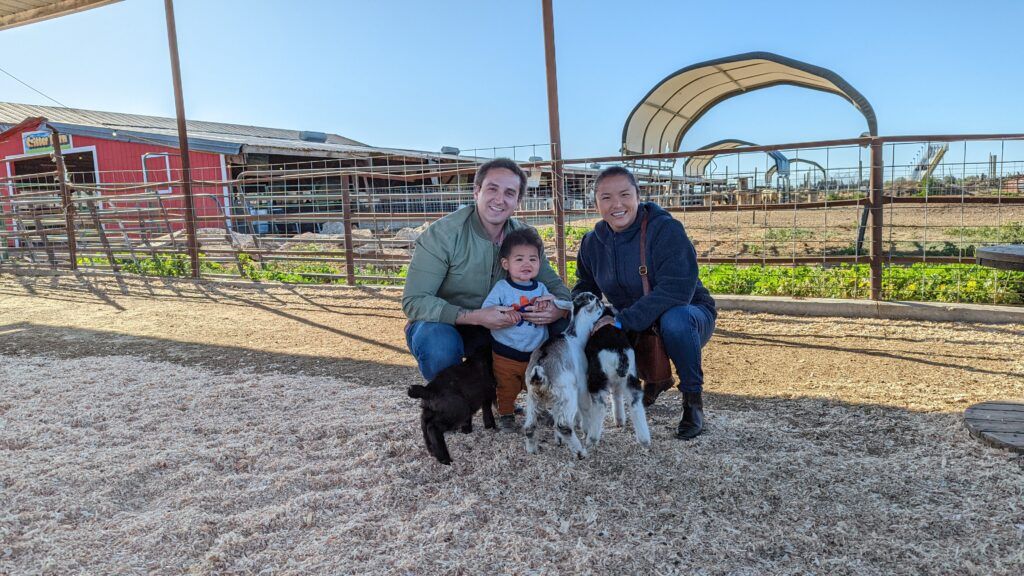 Are You Ready To Work Your Ass Off to Earn Your Lifestyle?
Are you tired of the daily grind? With a laptop and an internet connection I built a small website to generate income, and my life completely changed. Let me show you exactly how I've been doing it for more than 13 years.
Skincare is a theme that you'll see pop up time and time again among network marketing companies. This means that the level of competition is high. Still, there is the potential to make money.
Skincare is a popular field. The products are in high demand, with many people wanting to look young and take care of their skin. Companies like Seacret also offer related items to help promote sales, like body care, makeup, and hair products.

The products tend to be consumable too. This is great news for people who want to make money, as you could easily end up with repeat customers.
A final interesting aspect is that products are rarely ever exactly the same. Each company has their own combination of ingredients. This makes a direct comparison between brands very difficult. As such, there is little way to objectively know which brand is the best.
All of these areas mean that the product focus of Seacret does have sales potential. So then, the question remains, can you make money?
Two Ways To Make Money With Seacret
Seacret follows the two classic income MLM approaches. The first is that you can earn by selling the products. The second is that you can also build a team. This team provides additional chances to earn through the sales of your team members and also through bonuses.
In this post, we're checking out both of these areas, along with the overall potential of Seacret as a way to make money.
Make Money From Product Sales
Selling products is the main way to earn for any MLM. This is true even if you can build a decent team, as your team members need to be able to sell the products. So, to have a good chance of earning, you need to be promoting products that people will buy.
Let's take a look at what Seacret has to offer.
The company's main sales pitch is that their products contain minerals from the Dead Sea. This includes the following claim:

The idea that the Dead Sea contains a different balance of minerals to other bodies of water does make sense – giving the company a useful sales angle. Even so, claims that the minerals may be mystical or that they have healing properties are difficult to believe.
Seacret doesn't provide any evidence for benefits either. The products could still be good for you without evidence. They might even be better than other brands.
The problem is that distributors don't have many tools to convince potential customers. The main sales angle is simply that the products contain minerals from the Dead Sea. That's not likely to be enough for many people.
As for products, Seacret focuses on areas like skin care, body care, hair, and makeup. The overall style can be clearly seen in the top five products that the company sells.

This selection makes a few things clear. For one thing, the products aren't extremely unusual. Some of them are the same as you would find from many other companies (like generic body lotion).
Others, like the mud soap and mud shampoo, are a little more interesting. Seacret may be the only company offering this type of product using Dead Sea minerals, but similar products are still out there.
The price is also a concerning factor. Skincare and body care products range in price dramatically but still, these ones are up the high end of the scale. I mean, $19.99 for one bar of soap? $39.99 for a 16.9 fl oz bottle of shampoo?
Even if the products were much better than anything else on the market, getting people to spend that much money wouldn't be easy.
You may well be able to think of a few people that might be interested. The products would certainly appeal to some customers.
But, that's not really enough. To earn well, you'd need to make consistent sales of the products to many customers. Is that a realistic goal?
Product Reviews
Here's another interesting point. Seacret products don't fare all that well in product reviews. For example, Seacret's listing on the Consumer Affairs site gives a satisfaction rating of slightly less than two stars.

That's a very unencouraging rating, especially as there are various glowing five-star reviews in the mix, including some from distributors.
In fairness, many of the negative reviews come from the fact that Seacret distributors often use aggressive and manipulative tactics. Such tactics aren't really an indication of whether the products are any good.
Still, it's worth paying attention to the number of low reviews and the poor overall rating of Seacret. Both factors suggest that the company doesn't have a good reputation, which could influence your potential to make sales.
Earning From Product Sales
Seacret distributors make sales through a replicated website or order forms. This style means that distributors don't need to purchase and then resell products.
The compensation plan claims that distributors can earn 150% retail profit. The figure is accurate, but it is also misleading.
Basically, distributors earn the difference between retail prices and distributor prices. Seacret gives the example of a Recover Day Masque. This retails for $349.99 and has a wholesale price of just $149.99, giving $200 in profit.
Earning $200 profit for a $349.99 sale is pretty impressive actually (that's more than 50% commission). Many Seacret products are less expensive than that, so you won't earn $200 on every sale. Still, it's unusual to find a commission rate this high.
The exceptional commission rate comes from the steep markup that Seacret places on its products. This concerning practice has implications for your profit margins – as Seacret also offers VIP/Elite memberships.
Distributors only earn 20% or 25% commission on sales for this group and need to be considered Active to earn from these customers. Being Active involves hitting one of the following goals:
Get 200 Total Personal Volume (TPV) per week (!!)
Have four VIP or Elite customers
Place an order of 35 Business Volume (BV) every four weeks
This style is a serious limitation that could make it more difficult to make a long-term income from the company.
Make Money Building A Team
Most of the income potential with Seacret comes from building a team. Seacret has a considerable number of different bonuses for this, including a Global VIP & Elite Customer Pool and a Superstar Builder Bonus.
Companies often boast about offering large numbers of bonuses, but this isn't always a good thing. Each bonus has its own complexities and the requirements can be difficult to meet. This is why distributors often fail to hit many bonuses.
The main team earning approach from Seacret is through a binary model. This style means that your downline is broken up into two teams. The amount you earn is based on how well these teams perform compared to one another.
Seacret uses a one-third, two-thirds version of this system. Distributors earn from their team when one leg has one-third of the total team volume and the other has two-thirds.
When this happens, the distributor earns either a 10% or 15% commission on the volume of the lesser leg. The lesser leg needs to have at least 500 in volume for the commission to be generated.
The amount of commission (10% or 15%) is based on rank in the company. Rank-based approaches are a common way to influence the amount that you earn. To have the most income potential, you need to move up through the ranks, while also developing a team that performs well.
The binary team structure is relevant for rank advancement too. Moving up to the next rank involves hitting specific requirements in each of your two legs. The image below shows the requirements for the first half of the ranks.

As you can see, the requirements get high quickly. These aren't one-time requirements either. You need to keep hitting them to get paid at the rank that you have reached.
Can You Generate Reliable Income With Seacret?
The Seacret Review
Seacret does offer the potential for reliable income. They even have a high compensation rate for retail sales, which is a considerable advantage.
Even so, the potential to earn is only one part of the story. For your income to be truly reliable, you need to be able to sell the products regularly. Could you manage this with what Seacret has to offer?
It's also worth considering your ongoing expenses. Seacret doesn't follow a reselling model, but there are still some ongoing costs.
For one thing, allowing people to try out samples of the products will be the most effective way to make sales. This means that you'll need to be buying some products regularly to do so.
If your profit is significant enough, such purchases could easily be considered a business expense. But, if you're not making many sales, there's a risk of spending more money than you earn.
As well as this, there is a requirement to stay Active. You can hit this by getting a certain amount of sales each week or by having a certain number of VIP/Elite customers. Still, the easiest way is to have a 35 BV order every four weeks, which adds to your costs again.
Seacret also follows the party model. Parties often come with their own costs, like providing snacks and the gas required to get to and from events. Such costs might not sound like much but they can add up fast.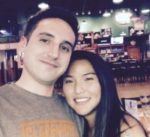 MLM Critic & Author: Nathaniell
What's up ladies and dudes! Great to finally meet you, and I hope you enjoyed this post. I have to be honest though. I'm not a big fan of MLM. Tried it. Hated it.
Affiliate marketing is cheaper, faster, and easier. See for yourself and join millions of other successful affiliates generating income from their blogs!
No inventory. No fees. No recruiting. 3 BILLION potential buyers online.
Reader Interactions