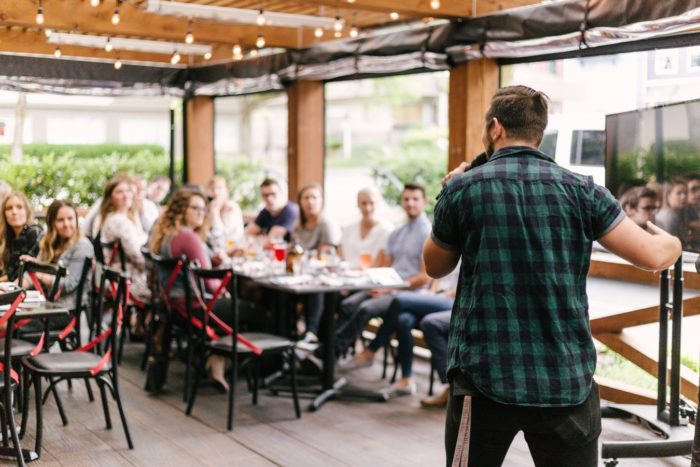 This is a side hustle that most people don't think about because they often think that it is just too hard to get started with. And to be honest, public speaking is a daunting field to look at in any professional context.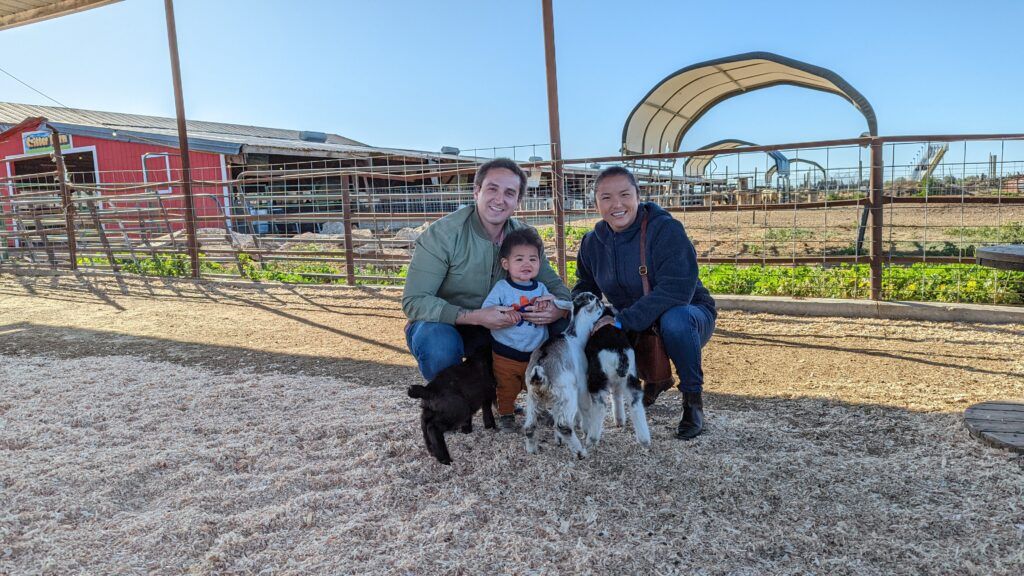 Are You Ready To Work Your Ass Off to Earn Your Lifestyle?
Are you tired of the daily grind? With a laptop and an internet connection I built a small website to generate income, and my life completely changed. Let me show you exactly how I've been doing it for more than 13 years.
Making Money With Public Speaking
Public speaking might not sound like a logical way to earn either, but then again, I have had some experiences lately that have given me some new insight into it… so I have decided to share it here.
Can you really make money public speaking? Let's talk about it.
The Basics: What Is Public Speaking?
Public speaking is basically a process where you literally get paid to speak in front of groups of people. There are usually four main reasons why speakers are hired and paid to do what they do.
They are good at speaking in front of crowds and can command an audience's attention
They are an expert in their field and have a lot to teach others about their field of expertise
They are an authority on the given issue, and can be trusted to bring a certain level of knowledge to the speaking event that will prove quite beneficial to the end-goal
They are already famous or well-known, and hiring them is a good bet if the goal is to bring in a crowd and get a lot of attention
The very best public speakers will hopefully embody all of these, at least to some degree.
There was a time a few years back where I was thinking about trying to get into public speaking. I did a bit of research, but decided that it was not the right time to try to put effort into it. I was busy with other projects as well, and was also not totally sure that I could devote the kind of time to marketing that I would need to devote to it.
But since then, some things have happened that have changed my situation, and I have actually ended up getting some speaking engagements that I was not even planning on getting!
Here is how I did it.
How I Got 2 Awesome Speaking Engagements Without Even Trying
First of all, let's rewind a little bit. A couple of years ago, I taught a class to a small group in my hometown. It was a positive living class, and was not really affiliated with my business at all. It was just something I started for the fun of it.
For 6 months, me and 4 to 10 other people would meet in a local yoga studio, and discuss different topics related to positive living for an hour or two.
But little did I know, I was actually making some interesting connections in this class… and the owner of the yoga studio volunteered my name when one of her colleagues from out of state was looking for a speaker for her next big event.
She contacted me, very randomly and out of the blue, and asked if I would be interested in speaking in not just one, but two of her events. Her events were based on positive living, and she had heard such good things about me that she wanted me to come speak over many other prospective speakers on the subject.
One of these engagements paid a little bit. The other only offered me free access into a weekend retreat where I would be doing two hour-long workshops.
But I accepted. I wasn't really in this to make money, after all… I was in it because I enjoyed it.
I did the engagements. I made a little bit of money, and met some really cool people. What I quickly realized, however, was that the connections I was making were opening the doors to many opportunities that could quickly turn into paid speaking engagements… not just in the coming year, but also in years to come.
I had basically accidentally stumbled into public speaking completely by accident! And I was now being asked to do several engagements every year, some of them paying decent amounts of money!
And all of this was simply based on the personal connections I had made, along with my Facebook profile. I had no website, no marketing… nothing like that.
I was literally putting no effort into trying to get speaking engagements.
But I did notice a trend. I was beginning to notice that there was a reason for why I kept getting asked to speak.
It was because this topic, positive living, was very important to me. And because of that, I ended up developing a lot of passion for it! And that passion ended up affecting the people who heard me speak about it. And that, in turn, made them excited to hear me speak.
My talks also helped people. I actually had something of value to say. I wasn't just talking to earn money. I was talking because I genuinely cared.
To put all of this into perspective, I sort of fell into this 'niche' where I just did what I loved, did it to the best of my ability, and did it because I enjoyed it. I was also honestly just trying to help people. And when all of this got put together, what I ended up with was a side hustle that actually started just growing naturally.
With all of this being said, if I were to start putting real effort into this, I have no doubt that I could build upon this basis to start actually making money as a public speaker.
And if I were going to outline the entire process, here is what it would end up looking like.
Get into something you love
Start becoming a leader in that niche in your local community
Teach others about it. Bring as much value to the community as possible
As you start to gain experience and knowledge, you will undoubtedly be sought out to help teach others
Make yourself as visible as possible so that people who may be looking for a speaker like you can find you
Be willing to start out small, doing small classes or workshops for free. This is how you build this side-hustle up
If you are willing to commit some time and attention to it, public speaking can actually be a very worthwhile endeavor. You can make a big difference in your niche/industry as a speaker and a teacher, and can also make some great money doing it.
But you will usually end up starting small, and you need to be able to invest into this hustle by speaking for free until you start to build up the kind of street-cred it takes to get it going on a more profitable level.
How Much Do Public Speakers Usually Earn?
When you first start out, you may end up working for free. But as time goes on, and as you build it up, you can expect to earn a bit more.
The median salary for motivational speakers, for example, is $107,173 per year. But the lowest earners in this field earn only $10,860 per year.
Then again, at the top end of this, the highest earners earn upwards of $300,000 per year or more!
So how much you can earn really depends on a few different things. It depends on…
What topic you are speaking about
How much experience you have
How well known you are
How much work you have put into marketing yourself
And finally, how good of a public speaker you actually are
My Personal Feelings About Public Speaking As A Side Hustle
This might be a tough thing to break into if you are not really passionate about it. Public speaking is very much a labor of love. And if you don't have passion for it, you will probably struggle to find the motivation necessary to stick with it.
Many people love the idea of talking in front of people and earning money in the process. But that is also probably not the best way to think about this side hustle.
Rather, you should think of it as a service that you bring to the people around you. You are spreading knowledge on topics that are going to help others. And if that is what excites, fuels, and motivates you… then odds are good that you have at least a decent chance of one day becoming pretty successful with it!
Some people make awesome money doing this. But most people do not actually get rich public speaking. Rather, this can be a great supplement to your current business or side hustles that you can use to build onto those things, as you will be most likely to be successful speaking about something you already know quite a bit about!
Our Final Thoughts About Becoming A Public Speaker
Should you try to become a public speaker and earn some extra money in the process?
There are a lot of ways to make money online. Some are good, some not, but ALL of them are still just trading hours for dollars.
Starting your own affiliate website really is the best way to build passive income and "make money while you sleep". Affiliate websites earn income in every timezone, and can be instantly accessed by billions of smartphones across the globe!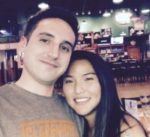 Nathaniell
What's up ladies and dudes! Great to finally meet you, and I hope you enjoyed this post. My name is Nathaniell and I'm the owner of One More Cup of Coffee. I started my first online business in 2010 promoting computer software and now I help newbies start their own businesses. Sign up for my #1 recommended training course and learn how to start your business for FREE!