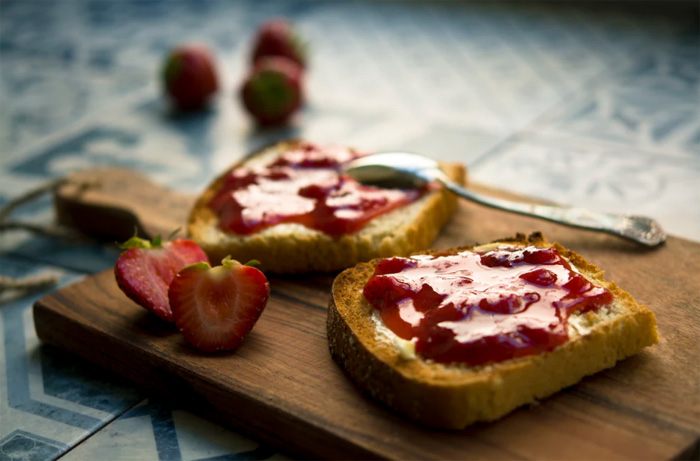 This is an interesting side hustle idea that I've been playing with for the past few months, so I decided to share my findings! Jam is awesome. But perhaps the most awesome thing about it is that homemade jam is 1000% tastier than the store-bought kind! But can you really make money selling homemade jam?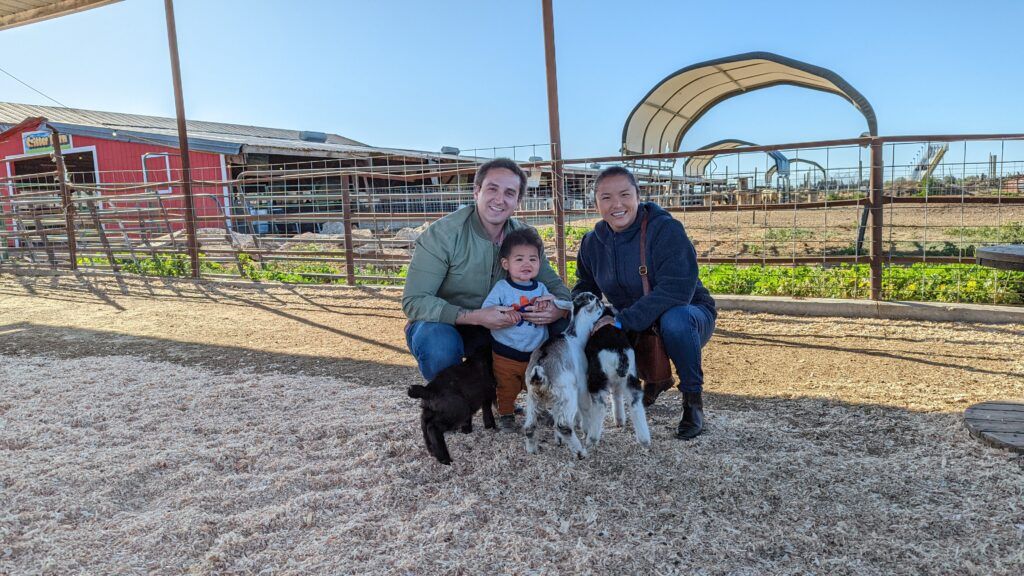 Are You Ready To Work Your Ass Off to Earn Your Lifestyle?
Are you tired of the daily grind? With a laptop and an internet connection I built a small website to generate income, and my life completely changed. Let me show you exactly how I've been doing it for more than 13 years.
Let's talk about it!
Making Money Selling Homemade Jam
First of all, let's talk a little about what jam is and why there is the potential to make money.
If you've ever bought jam, or jelly, and spread it on toast or a scone, then you already know exactly what I'm talking about! Jam is usually fruit-based, and is made to be spread onto breads, pies, or whatever you enjoy it on.
There are actually a lot of selling points for homemade jam, but there are also a lot of ways to go about this. In this article, we are going to talk about made-to-order jam that is created in small batches. I like this idea because it keeps you from being required to produce large amounts of product. It also keeps you from ending up with a large, aging inventory.
But… you can always change the plan to fit with your needs. If you end up with a larger customer base, you may end up making large amounts of it anyway! Making larger batches is also cheaper!
At any rate, here is how you do it.
How Do You Make Jam?
Jam can be made from almost any type of fruit. Strawberries, blackberries, blueberries, and grapes are just a few of the most popular types of fruit used to make it. You can also combine fruit to make different types of jam. There are all kinds of awesome recipes online, and I would suggest that you do some searches to find your favorites.
I personally really loved this recipe, which basically calls for 4 cups of chopped fruit, a whole lemon, and a half cup of sugar.
First, you put the ingredients into a medium-sized sauce pan until they all start to bubble. You then reduce the heat and stir while it simmers.
You then allow the mixture to cook so that the fruit will break down, stirring every 20 minutes or so. You may need to stir more frequently as the jam starts to thicken.
You cook it until the jam reaches the consistency you desire. Then, you pour it into hot, sterile mason jars. It is very important to sterilize the mason jars before you use them, so that they will be clean and free from bacteria.
You need to make sure that the rims of the jars are clean as well. They should not have any jam on them, as this can mess with the seal. You need to clean the lid with a damp cloth, place it on the seal, and tighten the lid until you feel a slight resistance.
Because the contents will be so hot, you will begin to hear popping noises as the seal tightens. This is because as the contents cool, they are pulling the seal of the jar more tightly down onto the jar itself.
But you can also use these instructions to make the seals tighter. If you do not plan on eating your jam or (selling it) very soon, you will want to use this step to end up with a tighter seal. It involves boiling the jars so that the seal will become stronger.
Either way, you can refrigerate the jam for immediate use, or you can store it in a cool, dry place for up to six months!
How Much Does It Cost To Make Jam At Home?
Depending on what method you use, it can cost about $4 to make a jar of jam at home. Of course, if you have fruit trees or fruit vines that grow locally, you may be able to pick your own fruit and lower the cost.
You can also try to find jars at a more economical price to keep things cheaper.
If you hot-water bath the jam (as we described in this article), it is going to be cheaper than using a pressure canner. You can also look into freezer jam, which does not require that you can it at all… though it is less popular.
As a general rule, canning your own jam is more expensive than buying store-bought jam. But there are also a lot of benefits to canning it yourself.
Home-made jam does not have as much sugar in it. It is also free from preservatives, and tends to taste delicious! In fact, people who often eat homemade jam usually end up finding store-bought jam inedible!
You may or may not choose to use Pectin in your jam. Pectin can make your jam more like a 'jelly,' but it really only affects the consistency. If you are fine with a natural consistency, you should be good to go even without using Pectin.
You can market homemade jams to healthy-eaters, using the health benefits as a selling point (the same is true for baking your own sugar free cookies). You could also sell them at farmers markets and to local restaurants. You can even take special orders and make jam for your customers on a regular basis!
One thing to keep in mind is that larger batches usually end up costing less per-jar. So if you are committed to making more money, larger batches will yield more product for your time.
How Much Money Can You Earn Selling Homemade Jam?
As it stands… you can usually earn $2 to $4 a jar for homemade jam without much of a problem!
You can even give it away to help market your product. Put a fancy label on it, set up a website, and start drumming up business! Perfect your recipe, and make it irresistible by making it taste delicious! If you can make it easy for your customers to buy, you can do even better in sales.
Part of the reason for the popularity of store-bought jam is that it is so easy and convenient to get. If you can match this ease and convenience with your own product, you may be able to make quite a bit of money over time with this side hustle.
My Personal Feelings About Making Money With Homemade Jam
There are a lot of things that I like about this side hustle. I actually love homemade jam, and the idea of making it and earning some extra cash with it is not only fun, but also profitable. I know a lot of people who would love to eat jam like this, especially if you are making something a bit non-traditional. If you have your own fruit sources, you could easily make this side hustle work even better for you.
And if you already can, garden, or cook a lot, then this could actually be a really easy way for you to make a bit of extra money.
If you are worried about the marketing part of it, just remember that getting 'noticed' is the key. Bring samples to local networking meetings. Join the chamber of commerce in your local city and give out gifts of homemade jam! Attend small groups, classes, and mixers to get your name out.
Yes, this can sometimes take some extra work, and at first, you may not see many rewards for your efforts. But you may also find that, when done correctly, personal marketing like this tends to slowly snowball over time… racking up bigger results as time goes on.
One thing to consider about this side hustle is that you may want to look up local laws in your state to see if there are any regulations pertaining to the sale of products like homemade jam. In many areas, this is fine to do as long as you are not selling a certain amount of it… but it is worth checking out nonetheless.
It is also true that you may not necessarily get rich with this side-hustle. It takes quite a bit of time and effort to make jam. If you are already spending time in the kitchen, this may not require much extra. But if this is a side hustle that would require you to take time away from other activities, you may want to take a look at your potential profit margins and see if they would actually be worth it.
There are obviously people who would stand to make more money from a side hustle like this. This includes people who grow their own fruits, who have access to a fully-equipped kitchen already, and who have time to make the product without being required to take time away from other endeavors.
If you own a restaurant and have a commercial kitchen, this may be even better for you!
You could even combine the approach with other homemade food products that sell, like beef jerky or sugar free cookies.
Our Final Opinion Of Making Money With Homemade Jam
Should you give homemade jam a shot to try to earn a bit of extra cash?
There are a lot of ways to make money online. Some are good, some not, but ALL of them are still just trading hours for dollars.
Starting your own affiliate website really is the best way to build passive income and "make money while you sleep". Affiliate websites earn income in every timezone, and can be instantly accessed by billions of smartphones across the globe!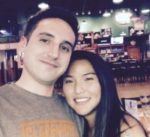 Nathaniell
What's up ladies and dudes! Great to finally meet you, and I hope you enjoyed this post. My name is Nathaniell and I'm the owner of One More Cup of Coffee. I started my first online business in 2010 promoting computer software and now I help newbies start their own businesses. Sign up for my #1 recommended training course and learn how to start your business for FREE!