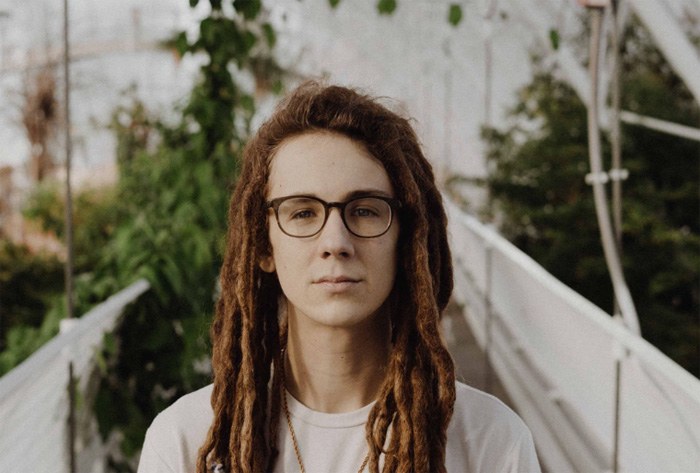 In recent weeks, I've met two people who make money with this side hustle. As it turns out, dreadlocks are becoming quite popular… but they are also expensive to get done at a salon. This bears asking the question… can you really make money putting in dreadlocks?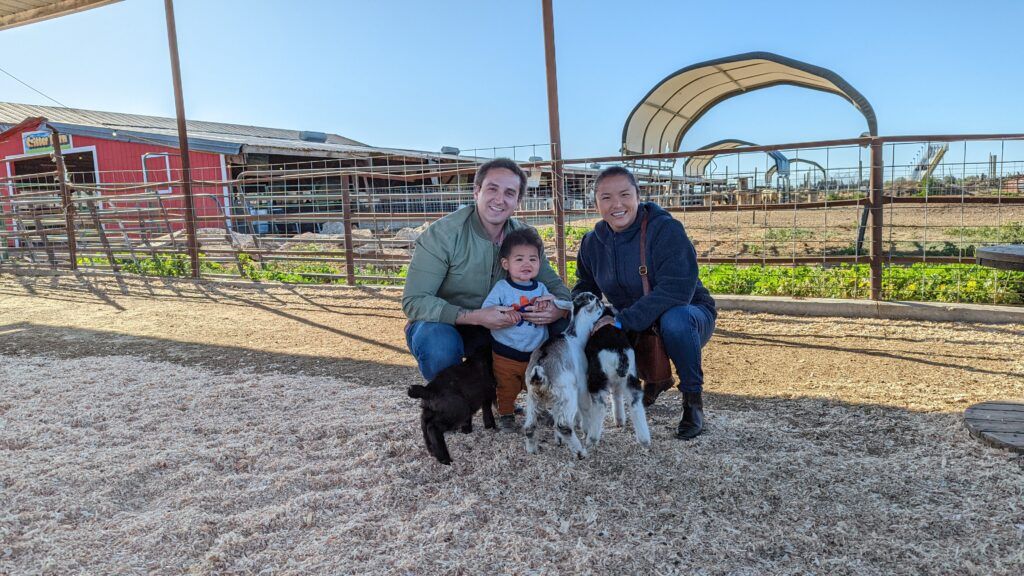 Are You Ready To Work Your Ass Off to Earn Your Lifestyle?
Are you tired of the daily grind? With a laptop and an internet connection I built a small website to generate income, and my life completely changed. Let me show you exactly how I've been doing it for more than 13 years.
Let's talk about it.
Making Money Putting In Dreadlocks
The first thing to talk about is fairly obvious – what are dreadlocks?
Dreadlocks can also be called 'locs' or 'dreads,' and are a hairstyle in which rope-like strands of hair are created by either matting or braiding the hair.
Some people say that dreads are actually really bad for your hair and scalp… but this is not really true. If properly cared for, dreadlocks can actually be a very healthy hairstyle.
But they are difficult to put in, and many people find that doing them wrong can actually damage the hair and cause a lot of problems.
Plus, they are very hard to put in your own hair!
For these reasons, people generally seek out professional help to get their dreads put in… and that is where you could come in. If you have a passion for hair and/or dreads, and/or if you have the skill and experience required to put dreads into someone's hair, then you may actually be able to earn a decent side hustle income with your skills.
The Culture Of Dreadlocks
Dreadlocks are deeply ingrained in the Rastafari movement… though their historic roots run much deeper. For example… ancient Egyptian mummies have been discovered with dreadlocks in their hair. Dreadlocks were also mentioned in the Bible. Sampson, the Nazarene, was said to have been given super-human strength by god for keeping his vows… one of which was never to cut his hair. His hair was said to be kept in '7 locs upon his head.'
Vikings were also said to wear dreadlocks.
More recently, dreadlocks came into attention due to the Rastafarian movement. In the 1930s, Ras Tafari was crowned the emperor of Ethiopia. But he was forced into exile during an invasion. During the exile, his guerrilla warriors swore not to cut their hair until their emperor was reinstated.
Later on, the hairstyle became an item of mainstream culture when Bob Marley sported dreadlocks himself. The style long been associated with anti-establishment philosophy. And today, they are just about as popular as they have ever been!
So how can you turn your love for dreadlocks into a side hustle?
Let's talk about that!
Getting Started: What You Need
The most important piece of this puzzle is the knowledge. If you do not know how to properly put dreadlocks into someone's hair, it is quite important that you learn how to do so before you try to start a business doing it.
Dreadlocks are not altogether easy to put in if you don't know what you're doing… and there is a real risk of damaging someone's hair if you don't put them in the right way.
Therefore, it is very important that you spend some time studying before you start his hustle. Watch tutorials, purchase a book or two, and maybe even spend some time in a salon, offering to help out in exchange for learning the craft.
If possible, practice on yourself or on your friends for free!
If you already know how to put dreads in the right way, you are way ahead of the game.
But in any case, this is something you will have to get good at before you start the side hustle.
How Much Can You Make Putting Dreadlocks In Hair?
It can cost anywhere from $100 to $400 or more to get dreadlocks put in at a professional salon. There are a lot of factors that play into this, including…
Length of hair
Thickness of hair
The exact type of method you want used to put dreads in your hair
Some salons actually sell their services to make dreadlocks, but do not do it permanently. They just roll the hair and gel it, calling that dreads… when in reality that is not how most hardcore dread-lovers want their dreads done.
If dreads are going to be done professionally and permanently, they will need to be separated first. You usually separate the hair into 1 inch by 1 inch sections, and rubber-band it to keep the hair separated. After that, you choose which type of method you want to use, and then go ahead and begin the 'dreading' process.
The most common methods for putting them in include…
Backcombing
Twist and Rip
Twist and Pin
Twisting
Brush Rubbing
Dread Braiding
Freeform Dreadlocks
Dread Perm
Loomed Dreads
In any case, it is a very good idea to familiarize yourself with all of these different styles. You can then choose one or two to 'specialize' in, and start practicing.
I have heard of people doing this for $80-$120 right out of their own home. This saves people money, but also has the potential to provide a very specialized service in a niche that is often not done quite right in a lot of professional salons… especially in the Midwest United States.
What Does It Cost To Start This Side Hustle?
You may need a few tools to start a dreadlock side hustle. You may need a crochet hook, some combs, some wax, some special shampoo, some rubber bands, etc.
This really all depends on the exact type of dreadlocks you want to make.
You also need to consider doing some promoting and marketing for your side hustle. I have seen people use Instagram for this very successfully. I have also seen people use business cards, and have seen more specialized dreadlock artists create their own websites.
I had a friend who met a girl who had amazing dreads while out dining at a Chinese restaurant. When my friend complimented her dreads, the girl provided a business card and said to give her a call if they ever wanted dreads of their own!
This is just one example of how you can market yourself and drum up business. Dreadlocks are a very niche service… so the good thing about it is that people who like them are usually highly motivated to seek out an artist.
The Downsides Of This Side Hustle
The biggest problem with this side hustle is that a lot of people don't actually put the time into learning the craft. People want to make money selling their time as a dreadlock artist, but don't want to put quality time into actually learning how to do it properly.
But this also creates a great deal of opportunity for people who want to take it more seriously. If you can learn to be adept at putting in dreadlocks, and level-up your skills in this niche, then you can actually stand out and gain a reputation as someone who could actually be trusted to do a good job.
This effect could even be compounded through the use of social media, and through having a website… because you could put customer testimonials on it and start building up your reputation that way as well.
My Personal Feelings About Becoming A Dreadlock Artist
This is an awesome skill-based side hustle idea, for a number of reasons. It is niche. It is targeted. It is focused. It is a sought-after skill, and you can demand quite a bit of money for it.
But it is not a get-rich-quick scheme, and you have to be really good at what you do before you can hope to charge much for it. People want their dreadlocks to look really good… and they also want them done right.
If you can deliver on both of these points, and charge less than major salons charge… you could easily find yourself earning quite a bit of extra money.
You could possibly even build this into a business that allows you to quit your day-job and fire your boss!
You can make very good money by the hour with a side-hustle like this. All that you need to do is learn how to do it and market yourself effectively.
This could be accomplished by going to a class, or you could teach yourself by reading books and watching YouTube tutorials. Either way, you will likely find that there are a lot of materials out there that can help with the initial learning curve.
It is also a pretty economic hustle to start as well. It doesn't cost much to buy the supplies, and you can even earn upsells by selling clients the items they will need to care for their dreads.
And one of the best things about this business is that it offers you the opportunity for repeat business. People need to upkeep their dreads every six months or so. And if they want it done right, you can likely get them to come back to you for this upkeep.
In this way, you can earn business that will keep coming back. And that is seriously worth its weight in gold!
If you're not convinced about dreads, hair braiding is a similar niche hustle to consider.
Our Final Opinion Of Becoming A Dreadlock Artist
Should you really try to put dreadlocks in as a side hustle, and make some extra money with it?
There are a lot of ways to make money online. Some are good, some not, but ALL of them are still just trading hours for dollars.
Starting your own affiliate website really is the best way to build passive income and "make money while you sleep". Affiliate websites earn income in every timezone, and can be instantly accessed by billions of smartphones across the globe!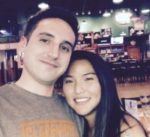 Nathaniell
What's up ladies and dudes! Great to finally meet you, and I hope you enjoyed this post. My name is Nathaniell and I'm the owner of One More Cup of Coffee. I started my first online business in 2010 promoting computer software and now I help newbies start their own businesses. Sign up for my #1 recommended training course and learn how to start your business for FREE!