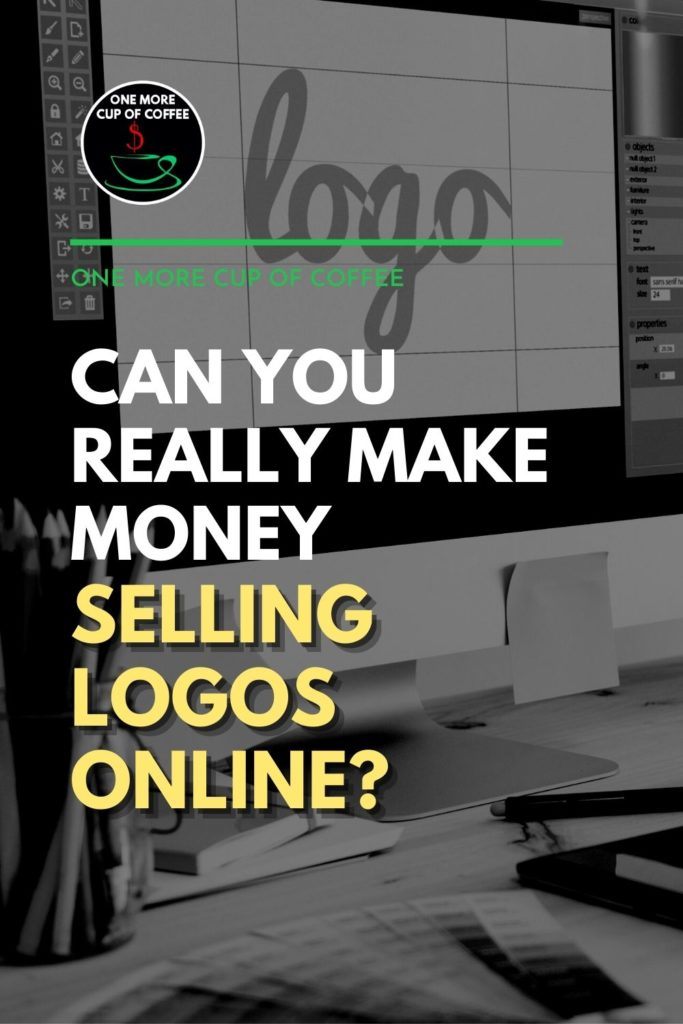 If you're a creative sort of person one potential avenue for making money could be designing logos. With so many online and physical businesses out there, the amount of demand for logos is pretty much limitless.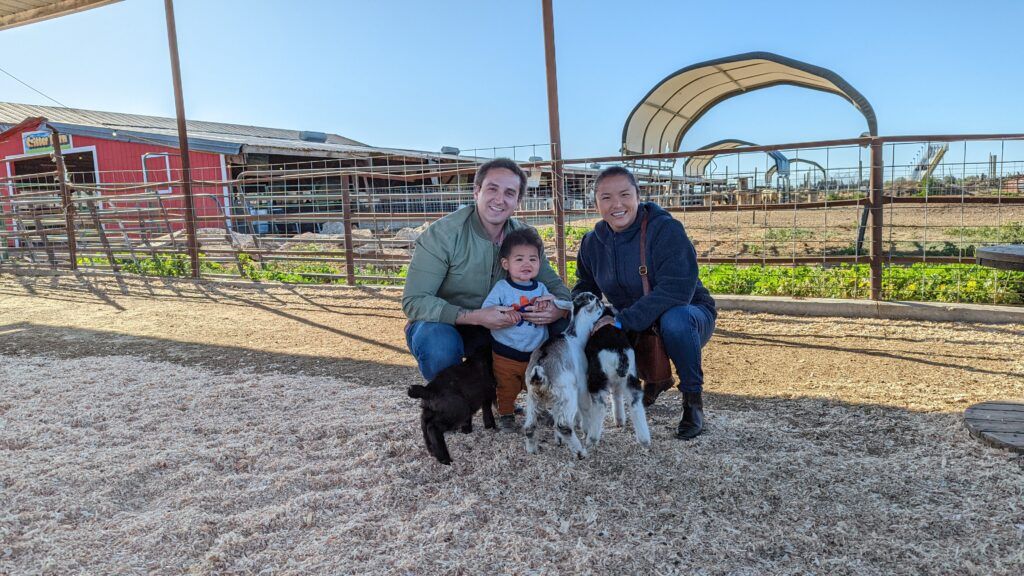 Are You Ready To Work Your Ass Off to Earn Your Lifestyle?
Are you tired of the daily grind? With a laptop and an internet connection I built a small website to generate income, and my life completely changed. Let me show you exactly how I've been doing it for more than 13 years.
At the same time, logos can be fast to make, especially if you are familiar with whatever software you're using. This post takes a look at this idea and what is truly involved in trying to make money selling logos online.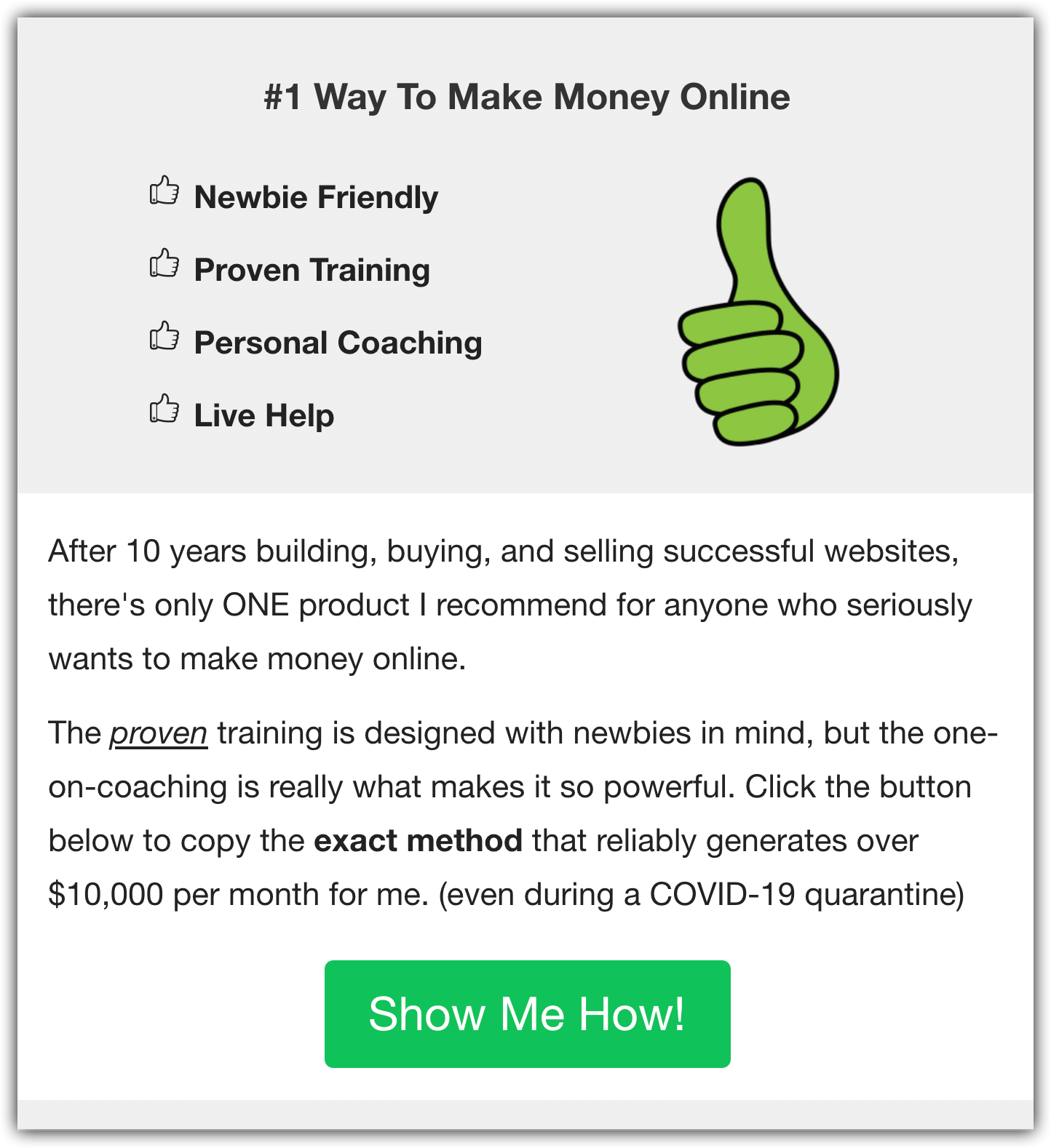 After all, you probably want to know whether it is worth the effort before you get started, rather than after you've invested time and money in the process.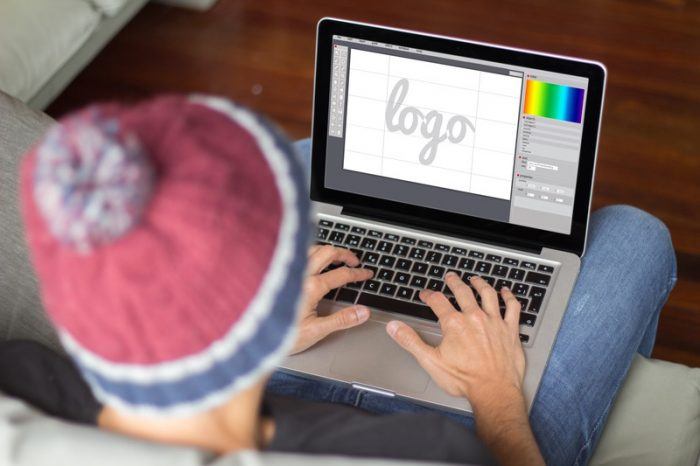 Places Where You Can Make Money Selling Logos Online
There are various ways to sell logos and they all have their own quirks. The examples below are some of your main options and what you can expect.
Fiverr
For the most part, logo creation is a service. You could sell pre-made logos as a product but that doesn't tend to work so well, as people tend to want fairly specific things for their products and their businesses. That includes particular choices of colors, style and imagery.
If you are going to sell logos as a service, the fastest choice is Fiverr. The site itself has grown dramatically since its early days and is a place where people offer a large range of services starting (mostly) at $5.
Fiverr can also work well as this is the site that many new online business owners turn to when they want work done. The relatively low price tag is appealing to anyone who wants to buy and that does help to keep the site popular.
Fiverr is also fairly easy to get started with and the site is designed with tasks like logo design in mind. As such, there are also various protections in place for both buyers and sellers and it can be a fairly easy place to do business.
Of course, you won't be getting paid much per item sold, so you're going to need a formula in pace and be familiar with the process to make creating a logo for just $5 minutes or less cost effective. Many times, buyers will expect one or two edits as well.
Though it's not very high pay, it's an easy way to break into the market and build a portfolio
There is also a market for selling logos as products. For example, sites like BrandCrowd and StockLogos allow you to submit logos that haven't been used before. If those logos are good enough and actually sell on the marketplace, you can earn money from them.
However, these sites do tend to feature a lot of designs, so there are no guarantees that what you create will actually sell.
When logo designers sell their work as a service, they often find that they produce more designs than they ultimately sell. For example, you may go through multiple variations before you find one that suits your customer.
You could then turn around and submit those unused designs to sites the above-mentioned sites. Even if those designs aren't successful, there's little reason not to, as they would be just sitting around on your hard drive otherwise.
Freelancer Websites
You could also consider selling your logos on a general 'freelancer' website like freelancer.com or upwork.com. Personally, I use upwork.com.
I do have to pay by the hour, but the designs I get end up being much more to my liking, higher quality, and it's a more personal experience. I may pay $100 instead of $5, but for my business, it makes more sense.
You can see that as a seller, you have much more opportunity to make money here! But you also need to be more professional and learn how to win bids against other freelancers. At fiverr, you just create a gig and wait for buyers. At Upwork, you need to write a proposal, bid a price, and communicate with the seller as the project progresses.
Other Logo Websites
Honestly, I have the most experience with Fiverr and Upwork, but there are so many other choices. It was a bit overwhelming doing research for this post because there are so many services out there like Logotion or 99 Designs. The key is to work backwards – instead of ordering, find out how to submit designs, how the buy process works, and start submitting designs or applications.
With some of the more passive sites, you can submit some designs and wait for action. For some more active sites which require bidding or communication, you can experiment trying to land jobs. But taking action is key!
Getting Ahead Of The Competition
Logo design can seem like a fairly profitable field, especially as there are few overheads. But, there is the issue of competition.
On Fiverr alone, there are probably hundreds of different people selling logos and many of them have already developed a good reputation on the site. For example, the image below shows the first three services that come up under logo design.
Of the three, the service on the right is the one with the lowest feedback, and this is what that looks like:

That's almost 9,000 reviews. Furthermore, the middle service has more than 27,000 reviews, while the one on the left has upwards of 34,000 reviews.
This type of feedback can be a major issue because people do tend to buy products from people who have proven to be trustworthy. That creates a loop where you need good feedback to get customers and you need customers to get good feedback.
To make matters worse, Fiverr's default is to arrange services based on average review, meaning that new creators run the risk of simply not getting noticed. The strong emphasis on feedback also means that if you get even one bad review early on, it could scuttle your chances of making money with logo design.
Now, if you have a unique style of logo or something unusual to offer, you may have a better chance of actually getting somewhere. While most people may prefer to go with an established seller, there will be some who want to take a chance on a new one, especially if they like what you have to offer.
Plus, those guys are going to be very busy, which means that new people will want something fast. Also, guys like that tend to skew the reviews by giving refunds instead of accepting negative reviews, so second-time buyers may want to choose a different seller next time.
So, you do have some potential to be successful. Nevertheless, it's critical to be aware of the competition and challenges in logo design early, so you can figure out whether this field will work for you.
On the topic of competition, I also want to point out that Fiverr isn't the only service for logo design. Instead, there are lots of other sites out there, including ones that offer professional logo design as a service and others that sell premade logos and logo templates.
This means that you have to compete against those sites as well as against individual people.
Quick Tip: The Challenge Of Customers
If you're selling any service, including logo creation, you have to deal with customers. In many ways, this can be more difficult than actually making the logo.
One major issue is that you're likely to deal with some customers who simply aren't happy, regardless of what you produce. Likewise, you may find customers that are unrealistic about what they expect from their money.
For example, some freelancers find that customers were vague in their initial descriptions of what they want – but then upset when the product didn't match what they expected. This can often put in a no-win situation, as refusing to go above and beyond for clients can result in bad feedback.
Feedback is hugely important to your online reputation, so you may have to hold your tongue quite a bit in the beginning and maybe even lose some money to build up some good reviews before you start valuing your work at a more appropriate cost.
An Alternative Way To Make Money Online
Even if you are good at logo design and willing to put up with customers, making money this way is going to be tough. At the end of the day, the industry is already saturated and there are more graphic designers out there than people who need logos.
So, why not earn money an entirely different way?
The technique that I'm thinking about here is the idea of developing your own website and making money from it via affiliate marketing. In fact, if you can design good logos, you even have an advantage in this field because you have the potential to create a site that looks amazing visually.
Even if you're not confident in your abilities in building a website, it's much easier than most people assume. You don't actually need any experience to create a website that looks good and works well. I just build basic WordPress websites with a few plugins installed and that's it. I make a full-time income doing that.
With affiliate marketing, the basic idea is that you're promoting products created by other companies – and I'm not talking about obscure products either. Many large and well-known companies now have affiliate programs, so you have lots of choices for the products you promote.
For example, one of the most popular affiliate programs out there is Amazon Associates. This program lets you earn commissions on the sales of pretty much anything from Amazon. You could actually make a site on just about anything imaginable and find related products on Amazon to promote.
Because there are so many different affiliate programs out there, you have endless options for creating a site. Sometimes people choose to make a site based on their hobbies or on something that fascinates them. Other times, people pick something that they think will make money or a topic they think they can teach well.
Find an audience
Research products and topics to write about
Build a website and start writing!
Whatever your topic, the potential to make money truly is there. Here's how it's done.
Make Money Selling Logos Online
There are thousands of different side hustles you could do to earn some extra money on the side, and which one "clicks" for you depends on your personality and goals. However, there's one side hustle that makes an insane amount of money and works for anyone.
Starting an affiliate website is an incredible way to earn extra money because you can do it from your home on a laptop, and work on your business in the evenings and on weekends. The income potential is huge, and it's easy to scale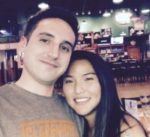 Nathaniell
What's up ladies and dudes! Great to finally meet you, and I hope you enjoyed this post. My name is Nathaniell and I'm the owner of One More Cup of Coffee. I started my first online business in 2010 promoting computer software and now I help newbies start their own businesses. Sign up for my #1 recommended training course and learn how to start your business for FREE!