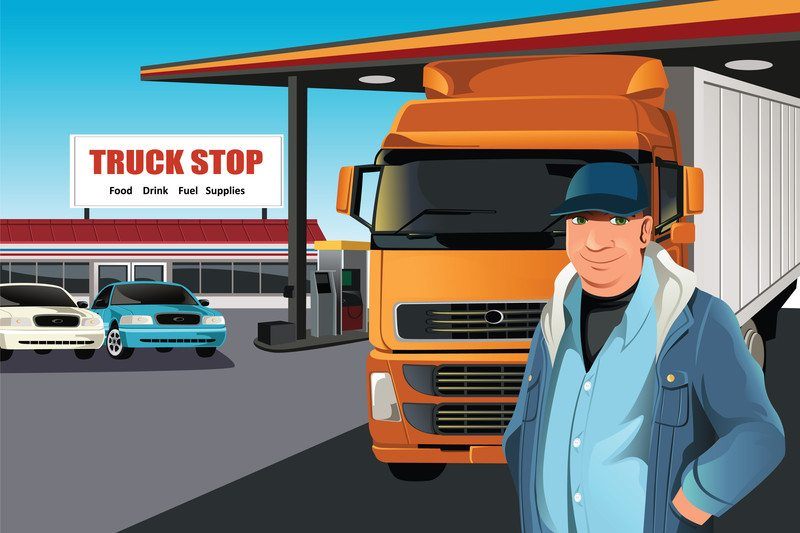 Life on the road as a truck driver can be tough. Long hours on the road, sitting down for extended periods of time, bad weather conditions, and lots of stress means that this job isn't for everyone. At the same, there are 3.5 million truckers in the USA, and it's been dubbed America's #1 Job.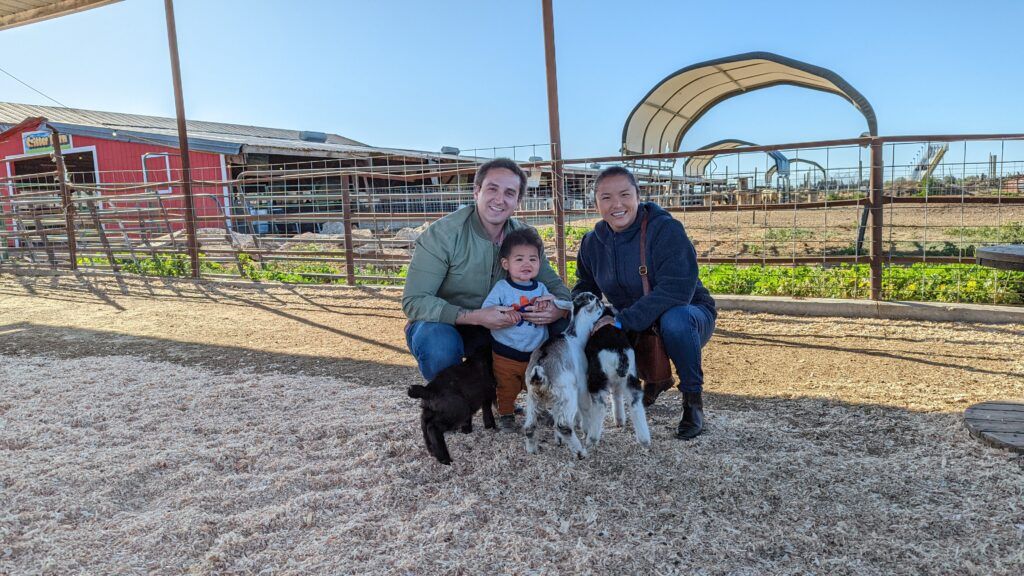 Are You Ready To Work Your Ass Off to Earn Your Lifestyle?
Are you tired of the daily grind? With a laptop and an internet connection I built a small website to generate income, and my life completely changed. Let me show you exactly how I've been doing it for more than 13 years.
There are a lot of truckers out there, and there's a lot of talk of self-driving cars putting them out of work. Though the dream of robot cars seems like it's still a few years off, do you have an exit plan?
How are you going to make money with Elon Musk comes for your job?
The good news is that there's a simple way that truckers can earn money online. I'll show you how it's done on this page, and you can get started today.
It's not a secret get-rich-quick style business opportunity like you see online a lot. This is a legit business, where thousands of people (not just truckers) earn money by putting ads on websites.
The best part? You don't need to know any code or have any formal business training to actually start earning.
This is a great job for truckers especially, for three reasons:
You can do this in your spare time. All you need is a laptop and an internet connection.
Startup cost is super low. Just a few hundred dollars for your first year of operation
The business is easy to understand and do
All Truck Drivers Should Be Looking To Make Money Online
What's Your Exit Plan?
Your body isn't going to be able to take the trucking lifestyle forever. If you have a family, you have probably already felt the stress of being away from home for days on end.
On top of all that, they keep saying that AI robot trucks are going to take over the industry in 10 years.
Is this a job you want to do forever? Can you do it forever? Sounds like not. So what's your exit plan?
Don't get yourself stuck in a situation where you lose your job or get injured and then you start thinking of how to transition into a new career. Start transitioning now, and then then you can switch careers on your own terms.
Plus, the cool thing about starting an online business is that you can do it at the same time as your job. This is a kind of work you can do in the evenings and on days off, so you can have your normal job while you run your online business at the same time.
You know the saying about a monkey not leaving one tree before he has a grip on the next branch, right?

Online Business Is Diverse, For ANY Person
There was a big Twitter-storm a few years back when people started wondering what coal miners would do now that coal jobs are not going to come back.
The phrase "learn to code" was mocked, because it's pretty freakin' hard for a 45 year old coal miner to just pick up a computer and learn to code…then compete on the job market with 20-something millennials.
Firstly, the great news about running an online business these days is that you don't need to know how to code. Most of the stuff you do nowadays is "drag and drop" style website building. That's besides the point though.
What I mean by "online business is diverse" and for anyone, is that each online store or blog is unique.
Some people sell leather bags. Other people talk about celebrity gossip. Some websites do tutorials, and others make "lists", like Top 10 Restaurants in Austin, TX.
Some blogs are funny. Others are serious. Some do "hard sell" tactics, promoting specific products, while others are just informational websites and casually recommend things.
You can make your own website about stuff you like, in your own voice, and still earn money online.
Think about it like this. If you wanted to buy some important trucker stuff, who would you trust? Some random dude on Amazon, or a website from a trucker like yourself? Would you care if he had spelling mistakes, or his pictures were not perfect? Probably not.
You'd relate to the guy. So when I recommend a specific satellite internet or hotspot device so you can get good internet connection in rural areas, you're likely gonna buy it.

Can I Really Start An Internet-Based Business?
There are many types of internet based businesses, some are legit, some aren't. If you see someone promise quick results with little work, then it's probably a scam
I've been in the industry for 10 years now. What I do is ONE way to make a living though the internet.
I like this specific way to earn money online because startup costs are low, I don't need to buy/store inventory, and my main daily work is easy. Most of what I do is write articles.
I know that not everyone likes to write, but you aren't writing a Wikipedia page. Think of it like writing a letter to a friend. The whole idea of building a website to earn money is that you leverage your own personality to promote stuff.
Have you ever seen those Instagram girls who recommend diet tea? They are using their personality and following to earn money online.
Don't worry, you won't have to do sexy Instagram poses to earn money. Not yet anyway. But you can use that analogy to think about what you might be able to promote.
What's your hobby?
Do you love smoked meats? You can start a website about how to grill and smoke meats like a pro.
Do you love your dogs? You can start a website about how to train a German Shepard
Do you spend your weekends rock crawling in a Jeep? A website about how to build a rock crawler, fix it, and find spots to go 4-wheeling is definitely a website idea that can work.
Basically, you can make a website about anything.
I know you are probably thinking to yourself, "I don't know how to make a website, this isn't for me", but believe me when I say that making the website is not the hard part. In fact, you can make one in about two minutes.
But building the site is only the start. You're going to have to create content too, and that takes time.

Why Does "Creating Content" Earn Money?
When you surf the web, what do you look for? Information. We are going to be putting lots and lots of information on our website.
If you know a lot about the topic of your site, then that info can come from personal experience. Think it, type it, and post it to your blog.
What I want you to do, after you leave my website, is think about the type of stuff you search online. Do you look for tutorials? Product reviews? News articles?
A lot of that stuff is written by people like yourself. Just a dude in his house, writing on a computer keyboard.
He knows something about a topic. He writes it on his website. Next time you search for that topic, his website pops up, and he earns money from the ads you see or the links you click.

How "Affiliate Marketing" Works, And How To Get Started
Let's look at where the money comes from, so you can get an idea of how all this stuff works before you jump in.
The most interesting part of this whole thing is how to make money from your site. Here it is:
Many companies have affiliate programs which allows for freelance advertisers (like me) to make commissions from the products they sell on their site. You receive a unique code for your links, and if someone buys something through a link on your site, you make a commission.
I build a website, write content for it, and when people click links on my site to buy stuff, I make money. This is my job in a nutshell.
The ingredients you need to do this type of work are simple:
You need a website
You need to write articles
You need to sign up to affiliate programs
When you place the "affiliate links" in your articles, your money-generating website is set up. Over time, you will add more articles, more links, and grow your income.
It won't be an overnight success. You'll make $5 per month. Then $5 per week. And so on.
That's why if you plan on transitioning from a trucking job to working for yourself, it's best to start earlier rather than later.

Why Internet Based Businesses Are Great for Truck Drivers
Does the internet ever shut down? Nope. Are there people online 24/7? Yup.
The incredible size of the internet and the fact that there are millions of people connected at all hours of the day means that with a website, you can make money at any time of the day, no matter what you are doing.
It's not like a restaurant or antique store where someone has to be inside the store in order for it to make money. In fact, you don't even need to hire any employees!
So when you are on the road for 11 hours and do nothing to your site in that time, you can still earn commissions. If you are stuck at a truck stop for the night, you can put in 2-3 hours of internet work in the cab before you go to bed.
There's no inventory to keep, and no customer service to run. Comments and emails from site visitors can wait 24 or 48 hours or more if you just leave a note for them saying, "Hey, if I don't get back to you quickly, I'm probably on the road".
Don't get me wrong, it's not magic. You have to put in the ground work, and set up your site so that people actually want to buy stuff from you. But once everything is set up properly, you can see how having an internet based business can boost your income in a very unique way.
Check out Life As A Truck Driver to see how this guy has turned his career into an internet business. He does a slightly different business model than what I do, but it still makes money. (He sells an info product and helps people get into a trucking career).

Realistic Expectations For Earning Money
Before you start you need to know that getting your business profitable will take some months. On average, you can plan on spending 3-6 months setting up your website and getting traffic to it.
There's going to be a learning phase where you are gong to run into quite a few confusing and frustrating situations.
It's like learning an instrument. Except instead of playing the guitar, you're learning how to start a business (this will actually be useful!).
In terms of how much money you can earn in this industry, there is literally no limit. Even if you get your website earning $100k/year, you can then start outsourcing work to contractors (writers, graphic designers, etc), and have them take on the workload so you can scale.
Focus on earning that first $1 bill though. That's what's important right now.

The Training Course I Recommend
I've got a lot of free resources here on my website. Check the menu for specific details, but the best place to start is the affiliate FAQ page, and picking your website topic.
If you want to learn the same way I did though, you can read this review. They are the people who taught me back in 2010, and their training center is still legit. In fact, I'm still a member!
For anyone who signs up to their program through my affiliate links, I offer my personal assistance with the training. That means if you get stuck, you can just send me a message and I'll help you figure it out.
They've got 50 lessons, including video tutorials and live chat help to get you rolling with your first internet business.
Building Your Own Future
It's a bit cliche, but NOW is an opportunity to build your own future. It's going to be tough – adding a 2nd job that doesn't pay squat doesn't sound like something most people would do.
But if you can bite the bullet and power through the next couple months, the ground work you lay for your online business will be set you up with a nice exit plan to get out of the industry in the near future.
I'm sure you've got lots of questions right now. There's a lot to learn. Let me know if anything was confusing or you want to know more about something specific. I'm happy to help.
Good luck, and drive safe.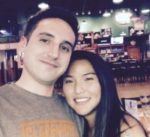 Nathaniell
What's up ladies and dudes! Great to finally meet you, and I hope you enjoyed this post. My name is Nathaniell and I'm the owner of One More Cup of Coffee. I started my first online business in 2010 promoting computer software and now I help newbies start their own businesses. Sign up for my #1 recommended training course and learn how to start your business for FREE!