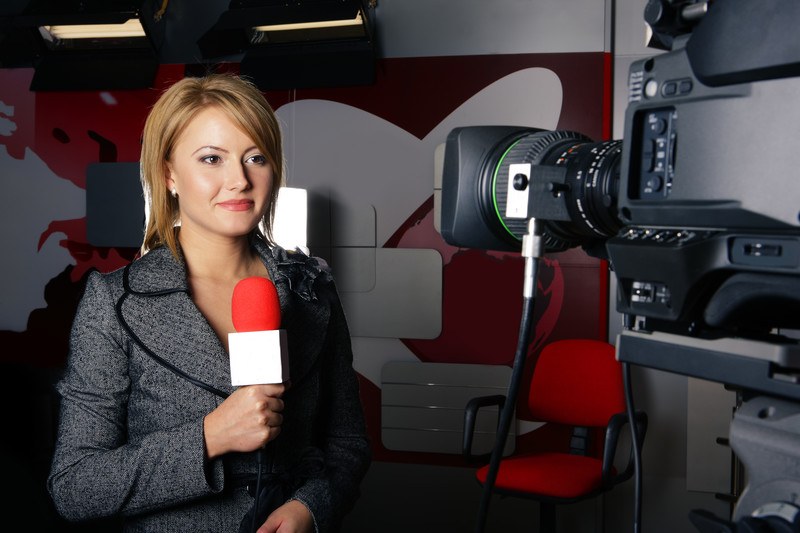 How do I go about researching keywords for breaking news? That was a question I recently received and will be discussing today. Keyword research becomes a little trickier when it comes to breaking news but the fundamentals remain the same.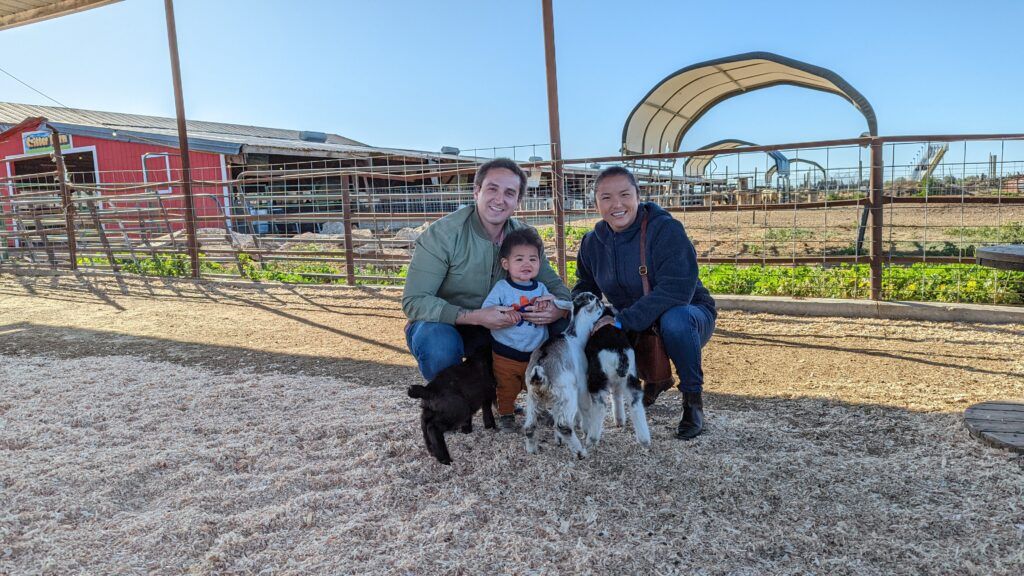 Are You Ready To Work Your Ass Off to Earn Your Lifestyle?
Are you tired of the daily grind? With a laptop and an internet connection I built a small website to generate income, and my life completely changed. Let me show you exactly how I've been doing it for more than 13 years.
Answer: Find Trending Topics On Social Media And Google Alerts
SEO has shifted since the advent of semantic search, a sophisticated data searching technique. Search engines are now able to understand context and assign meaning to it. Understanding user intent is more important than ever before if you want to rank on the SERPs.
Basic Keyword Research Explained
People use words to find information online via search engines. The words entered into a search bar are called keywords, queries or terms. To get visits and clicks, you need to know what consumers are searching for.
Keyword research is often done with keyword research tools that can organize data into categories based on search volume and competition. This can tell you how to get the most clicks, or the easiest clicks. This data is based on historical searches though! That means if a headline is breaking just this hour, there won't be any data in your keyword tools.
How to Research Keywords For Breaking News
You can't conduct keyword research for 'breaking news' with traditional tools like Jaaxy or SEMRush. There's just no historical data to list. It's happening right now!
Additionally, search engines treat keywords related to breaking news events differently. They are typically raised to the top of search results whenever relevant queries are searched. This will happen for any keyword that has a related breaking news event unless non-exist at the time.
Here's a great example. Usually, whenever you type in an artist's name and there is no breaking news attached to them, you'll get their music videos or homepage. You can try this with an artist you know. As an example, try searching for "Skunk Anansie" on Google. There is no breaking news attached to them at the time of writing this article.
Look what happens when you type in an artists name that recently died.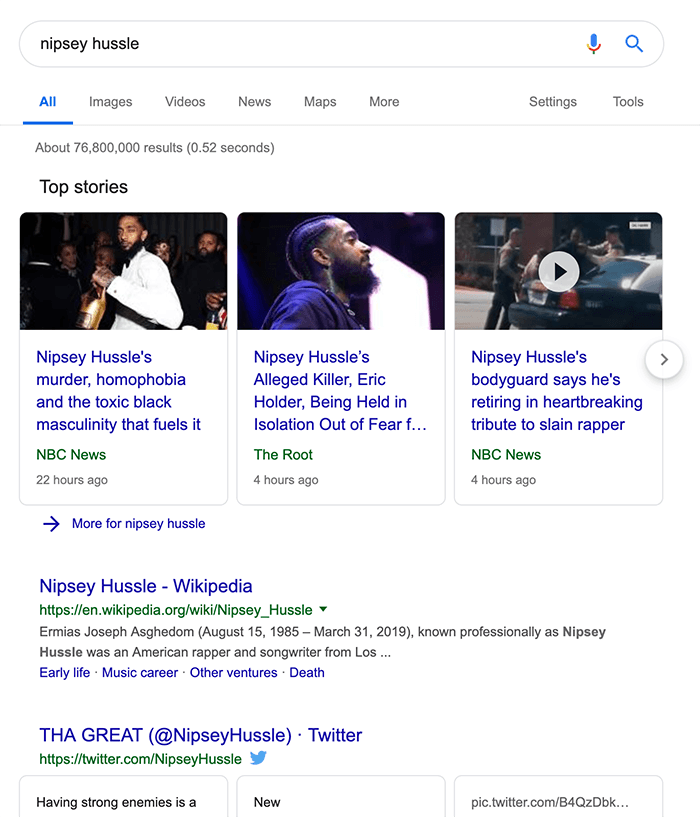 So how can you capitalize on headlining news?
Firstly, I'd make sure that your website is relevant to the topic. A food blog probably won't have a lot to say about Nipsey Hussle, and a video game website probably won't care about an e-coli outbreak in the USA.
I'll get into more techniques below, but also keep in mind that the aim for ranking an article for newsworthy terms is not just to get the initial clicks, but also to write something that's somewhat evergreen. A flash of traffic is great, but it's even better when you can continue to get ranked for relevant terms in the future.
In other words, don't forget the core tenant of creating quality content that people want to read, not just writing garbage to get in on a trend.
Brainstorm Ideas
The obvious place to get ideas for breaking news topics would be Twitter. There's simply no better place. You can check Twitter Search to see trending hashtags. Twitter Moments is also big for headlines, although you may find that both of these rarely contain news articles relevant to your niche. They tend to be about social issues, politics, and humor.

There are also tools you can use to find trending hashtags more specific to your niche.
Another strategy is to set up keyword notifications for Google Alerts. You can "predict" the news, and get notified when things happen that you think will happen. For example, you can get instantly notified when "Celebrity #1 died".
You can also create more generalized notifications just to keep up on news. For example, I might create an alert that tells me when a craft brewery is bought out by a conglomerate or sells a stake in their company.
Another cool idea is to simply be involved in your niche and follow influencers. If your niche snowboarding, follow the top snowboarders or extreme sports reporters on Twitter, Instagram, or Facebook for the most recent headlines. You don't have to be the first to report on a topic to gain traffic!
Gather Keyword Candidates
You can gain a lot of insights about searcher intent by analyzing the SERPs. Look at the top results to see what's ranking. Decide if you should follow suit and compete for the most trending topic, or should you zig when everyone zags.
Find related terms at the bottom of search results pages if you scroll down. Related searches can give you suitable keyword targets that might have been missed and are great for generating subheading ideas.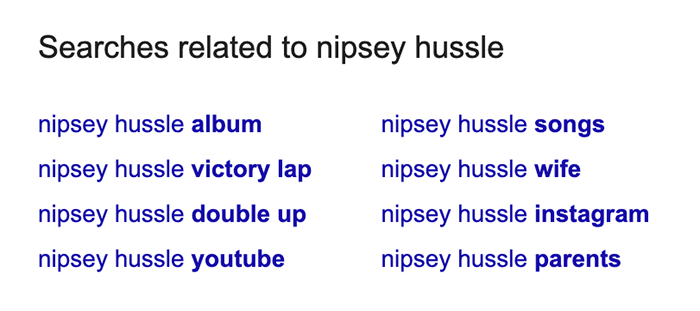 You can also join in the discussion and see what people are talking about. This keyword data isn't as reliable since you'll be using your intuition, but if you are an expert in your niche, it can still be useful to write about.
For example, Google may not show conspiracy theories about an artist's death, but if that's what the discussion on social media is about, then that's a topic people are searching for. Log into Reddit and sort by controversial, new, or rising to get a different perspective on what's being discussed.
Develop Your Content Strategy For Long Term Rankings
Remember that we're trying to write an article that is helpful, interesting, and will last more than a few hours. It can be exciting trying to get listed in trending areas, so you'll naturally want to push the article out ASAP. However, the long term benefits of having a solid article will outweigh any initial bump in traffic.
If you're writing about Nispey Hussle dying, you can include in the article things about his life, his music, and update the article as new news breaks. You can also write supporting content pieces, like a Top 10 albums list, or an article about his social work. Publishing those subsequent articles can then link back to your main piece, providing relevant internal links to further boost rank.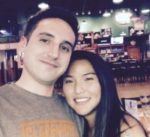 Nathaniell
What's up ladies and dudes! Great to finally meet you, and I hope you enjoyed this post. My name is Nathaniell and I'm the owner of One More Cup of Coffee. I started my first online business in 2010 promoting computer software and now I help newbies start their own businesses. Sign up for my #1 recommended training course and learn how to start your business for FREE!