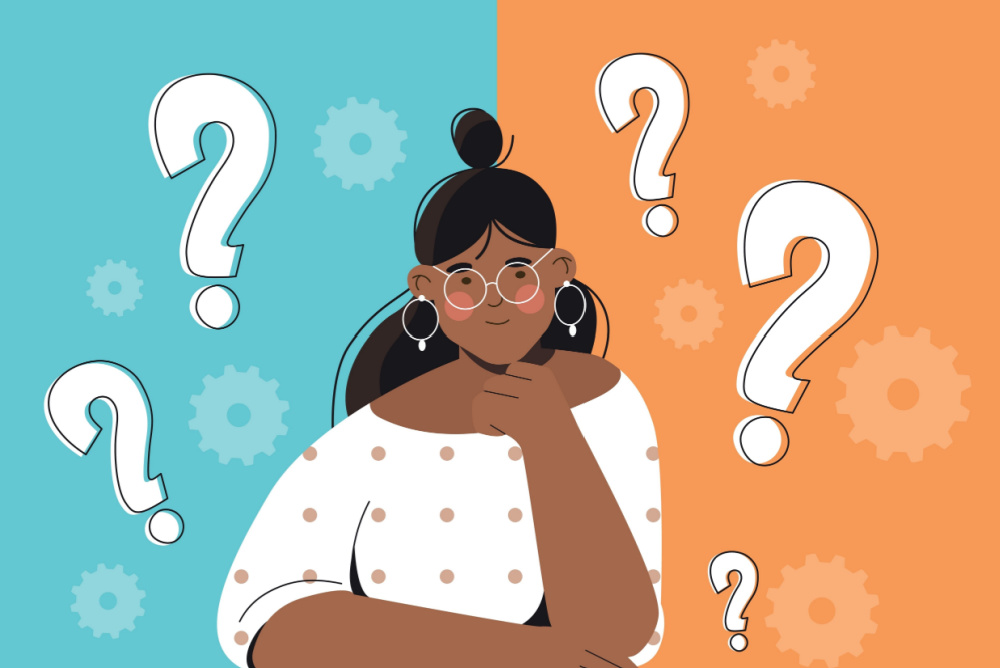 Money isn't everything. For some people, the knowledge that their work contributes to the greater good is more important than compensation. It's generally not too hard to land in a career that provides you with financial security if you don't care about what you'll be doing exactly, and are willing to put some effort toward a degree or similar qualifications.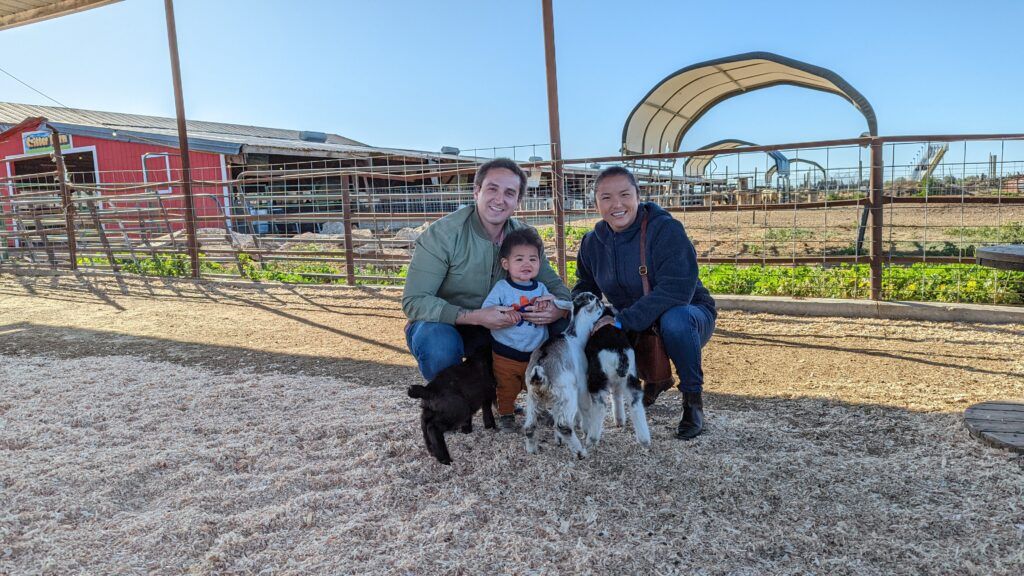 Are You Ready To Work Your Ass Off to Earn Your Lifestyle?
Are you tired of the daily grind? With a laptop and an internet connection I built a small website to generate income, and my life completely changed. Let me show you exactly how I've been doing it for more than 13 years.
But if you want to know that you're doing something different, something that actually helps in a meaningful way, there's no shortage of jobs that make a difference out there. In some cases, those can also pay quite well. But if you're reading this, that's probably not the main point for you.
What Are Some Jobs That Make a Difference?
Many jobs that make a difference involve working with people and assisting them with their problems. This can either happen on a small, local scale – such as the work of veterinarians, police officers, and mental health counselors – or on a larger one. Charity workers and journalists have the opportunity to make an impact on society as a whole. Not all of them do that, unfortunately – but the possibility is certainly there, and it depends entirely on you.
Charity Worker
The job of a charity worker is a classic example of a career that makes a difference. Charities are constantly in need of additional support in their daily work. The compensation might not be too impressive, but if you pick the right charity, you can see the results of your hard work pay off day after day.
A charity worker earns around $40,000 per year on average, but this varies a lot depending on the specific organizations you are employed by. Sometimes you will have to start out at a much lower salary.
As a charity worker, you'll have various responsibilities. You might be tasked with talking to different companies about contributing to your cause, or even approaching people directly. You will also take part in organizing fundraisers and other similar events. Sometimes, you might give a speech about the work of the organization in front of an important audience.
Mental Health Counselor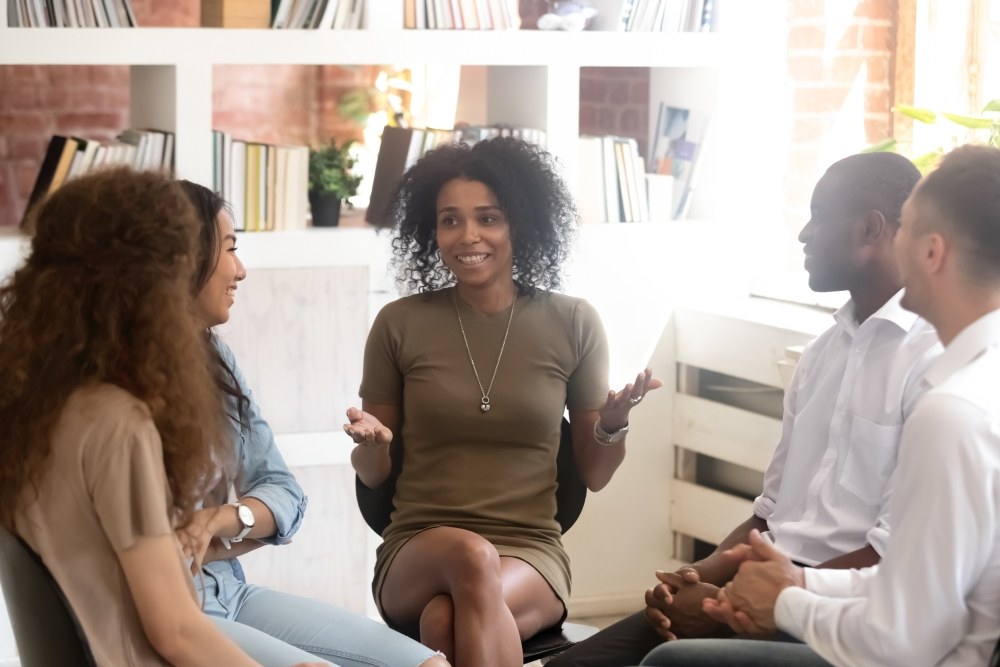 It's no secret that mental health is becoming a severe issue on a global scale. Thankfully, the stigma around discussing these problems has started to go away in many countries. Despite that, there's still a shortage of qualified specialists that can assist people and guide them through their problems.
Working as a mental health counselor is paid quite well in most parts of the country, with an average salary of over $65,000. In some states, you can even ask for $70,000 just to start.
A mental health counselor helps people understand why they're dealing with certain mental issues and provides them with comprehensive guidance toward a resolution. You will need to obtain a degree and get licensed, which can be challenging if you want to go through the process as fast as possible. You might also be required to practice under supervision for some time before you're allowed to treat patients yourself.
Police Officer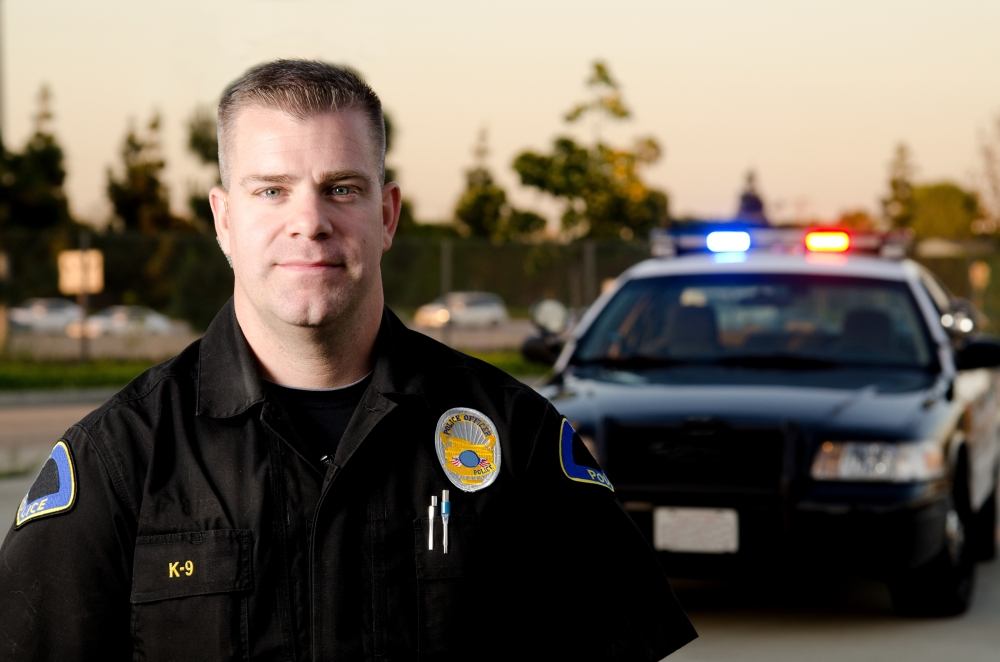 Police officers are another classic example of a job that benefits society as a whole. While they are seen in a somewhat controversial light in some parts of the country, it's up to you to build a good reputation and let people know that they can trust you with their problems.
Police officers are paid quite well in some states, with salaries of over $55,000 being very common. If you choose to progress towards more unique specializations that are highly sought after, this can go up quite fast.
A great thing about working as a police officer is that you have a lot of flexibility about what kinds of problems you want to tackle. You can either help out in your own community, or progress toward positions that will make a stronger impact on society as a whole.
As long as you've got integrity and motivation, there are lots of opportunities for moving up the ladder as a police officer. But even at the lowest ranks, you'll still be doing a lot to help people feel safe and protected.
Firefighter
Working as a firefighter is rewarding in similar ways to being a police officer. The job is quite physically demanding and you'll have to constantly keep your body in good shape. It should go without saying that being a firefighter is also dangerous. You must take safety protocols seriously, not just for your own wellbeing but also that of your colleagues.
A firefighter earns around $45,000 on average, with some states starting out at $50,000. The job offers good benefits, which is a major drawing factor for some people.
You will also need to obtain EMT certifications to work as a firefighter. This can expand your career development options even further.
Another point to remember about working as a firefighter is that it can be quite boring most of the time. When there are no fires to put out or other emergencies to deal with, you'll mostly just be sitting idly and waiting. That's why many firefighters are primarily employed somewhere else.
EMT
We can't mention police officers and firefighters without also taking a look at EMTs. An emergency medical technician typically works as part of an ambulance service, providing immediate, urgent medical attention to people. You won't be responsible for your patients' long-term treatment, but will rather ensure that they reach the nearest healthcare facility in the best condition possible.
EMTs are not paid as well as firefighters and police officers, earning around $30,000 – $40,000 in most states. However, having EMT certifications can help you become a firefighter, which can give you a nice bump in your salary.
Working as an EMT is very stressful and involves odd hours and other challenges, especially when you come across difficult or inebriated patients. You can also go a long time without a pay raise, depending on the structure of your local emergency services.
You'll need various certifications, including a CPR certification and a completed EMT program. On the bright side, you don't need a higher degree to enter this line of work.
Nurse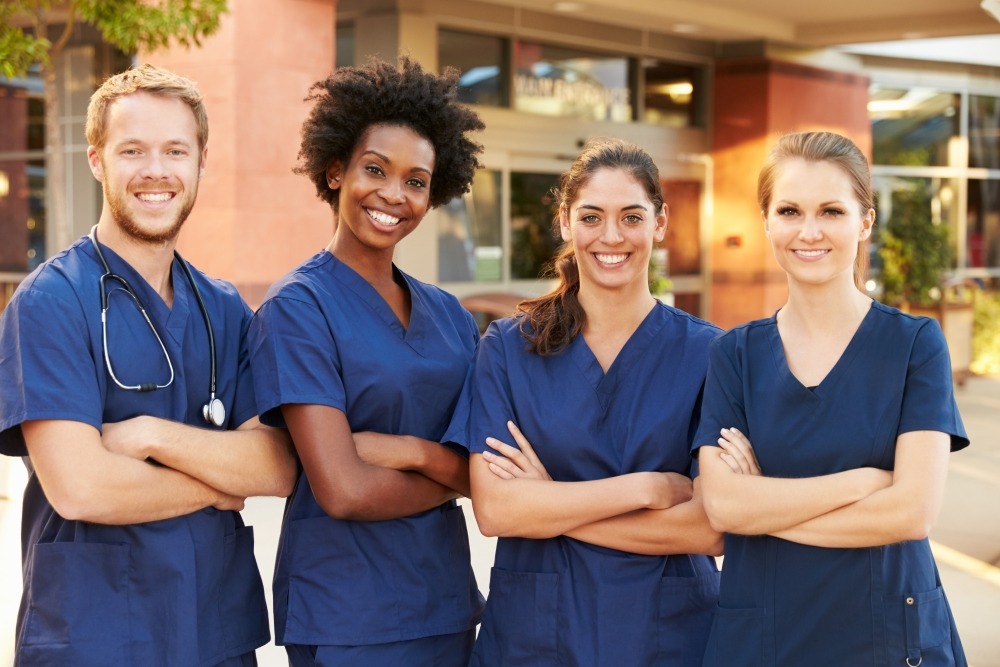 Working as a physician is a great way to make a difference, but the job market for nurses needs much more attention right now. There has been a shortage of nurses across the country, and many hospitals are in desperate need of new professionals. Yet, not many people have been applying lately.
Which is unfortunate, because nurses make a huge difference in the lives of their patients. In fact, many people who've had a longer stay at a hospital will remember their interactions with their nurses more vividly than those with their physicians.
The job market for nurses looks quite good at the moment, with an average salary of more than $75,000. This is a relatively recent development fueled by the shortage of qualified professionals. However, it doesn't seem like this is going to change anytime soon.
This is another job that comes with a lot of pressure, both in terms of working hours as well as immediate stress. Be prepared for long shifts, some of which will leave you feeling drained. But seeing the improvement in your patients is going to make that more than worthwhile.
Teacher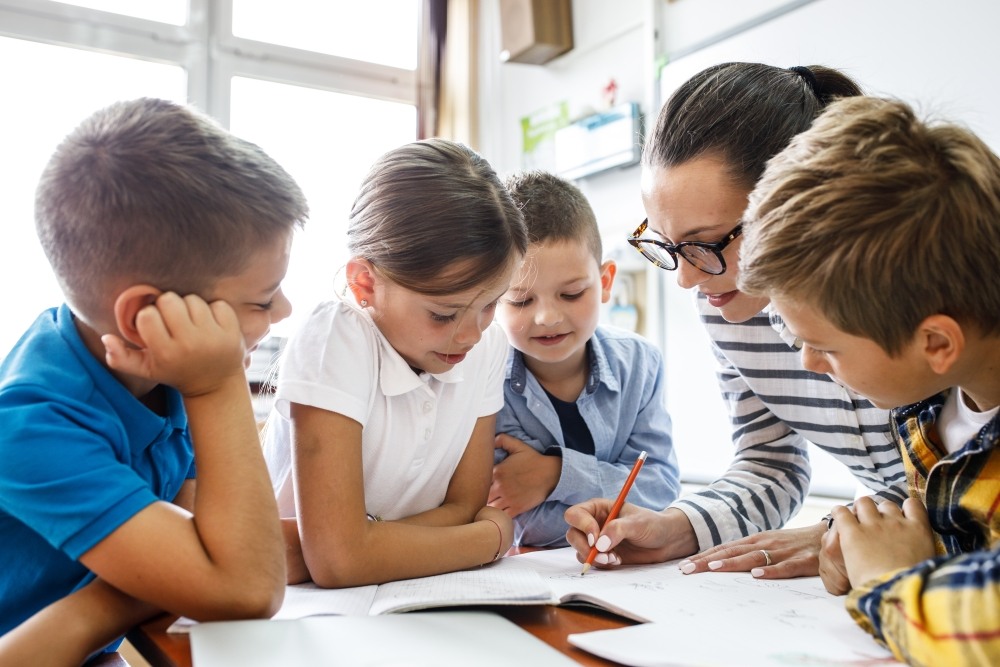 As a teacher, you are in the unique position of being able to directly impact the future development of dozens of children. Some teachers underestimate the importance of their work in the growth of new generations. But no matter what subject you teach, as long as you've got the right kind of attitude, children are going to notice.
Teachers earn around $55,000 per year on average, with those specializing in more unique subjects usually having the opportunity to ask for more. Keep in mind that your progression options will be a bit limited though, and you won't see your paycheck growing as fast as in some of the other positions on this list.
You need to have at least a Bachelor's in a related subject to become a teacher. Specifically pursuing a degree in education is not strictly necessary in some places, although it will improve your chances of landing a job.
Lawyer
Lawyers put a lot of effort into understanding the complex laws of our society so that regular people don't have to trouble themselves with that. The job comes with a steep learning curve and severe competition, but it also offers fantastic prospects for making a true difference in the world around you.
Lawyers are paid quite well, with an average salary of more than $120,000. Considering the amount of effort you need to put into becoming a lawyer and the huge responsibilities the job carries, this should be no surprise.
You can also specialize in areas that interest you on a personal level, such as healthcare law or environmental law. Intellectual property and patent law can also be exciting areas to work in with the growing prevalence of patent trolls trying to exploit people.
Before you get to that point though, you'll need to pass the bar and start out as a general lawyer. After a while, you'll be able to identify viable opportunities for career growth, especially if you land on a good mentor who can show you the ropes.
Journalist
True journalists are a rarity these days. Many people consider themselves journalists when they're very far from that. Simply reporting on current events is not the same as being a real journalist. You must be prepared to cover uncomfortable topics, poke around and ask questions, especially to people who are trying their best to avoid talking to you.
One issue with working as a journalist is that the pay isn't very attractive for what you do. You can expect to earn around $45,000 per year, but some publications might be willing to pay you more once you've developed a reputation.
If you're very good at what you do, working as a journalist can be somewhat dangerous. You never know when you might uncover something that steps on the wrong person's foot. But for some journalists, that thrill is part of what makes the job that great. You will have to take some risks to make a true difference, but your efforts will never be in vain.
Veterinarian
Taking care of people's pets might not seem like a job that makes a significant difference if you've never had a pet yourself. But anyone with a beloved cat, dog, or any other small or large animal will tell you that they consider their pets as family members.
The fact that they can't communicate with them directly in difficult situations can make health problems even more challenging. Which is why it's great to know that you can trust someone who understands your pet and knows how to take good care of it.
Veterinarians are paid relatively well, with an average salary of just under $100,000. Some even earn more than $120,000, though this requires some additional specialization and years of experience.
You'll need to complete a veterinary program and become a DVM (Doctor of Veterinary Medicine) before you're allowed to practice. In some states, you might be required to obtain additional certifications as well.
Social Worker
Social workers don't get the recognition they deserve most of the time. Many of them work unseen, helping people with various problems in their daily lives and ensuring that nobody falls through the cracks. Your duties will vary a lot. You might be tasked with helping a couple through an adoption process, or assisting a recovering addict who wants to stay on the right track.
Social workers earn around $55,000 per year on average. This varies a lot with your specific duties. If you are willing to put more effort into more challenging cases, you can increase that by $10,000 – $20,000 easily.
A Bachelor's degree in social work is a common stepping stone to becoming a social worker, though you can get in with other types of education as well. You might also need to get a Master's degree in social work and obtain a license. With those qualifications, you'll be able to practice pretty much anywhere you want in the country.
Are There Any Alternatives That Don't Require Specific Qualifications?
Many of these careers require specific education or other qualifications just to get started. This can be problematic for those who are switching careers late in their lives. There are other options you can pursue though. If you consider yourself a creative person and want to help people solve problems that require an artistic approach, check out these creative jobs that don't require a degree.
In some cases, you might also be able to start out as an apprentice. This is usually easier in smaller towns where demand is higher and the job market is not as saturated. This can also allow you to progress to higher-paying positions in other places later on.
Frequently Asked Questions
Can A "Job" Really Make A Difference?
It can often be difficult to see the impact we're making on the world through our own eyes. If you ever start to feel unfulfilled and think that you could be doing more with your career, just take a step back and try to look at the situation from a different perspective. Look up news reports about your work, talk to people you've helped – these things can really change the way you look at what you're doing.
How do I deal with the slow initial progress in some of these careers?
This is another common issue with jobs that make a difference. It often takes a while to start seeing some actual results. Remember that this initial grind is part of the process though. You'll have to get through that period before you start to really make an impact on people's lives. Stay focused on the future and keep track of your career as you're climbing through the ranks.
One of the best job opportunities of the decade is working online. The online world is a "wild west" where anyone can start a business regardless of your age, race, education, or background.
The thing that matters most is that you are motivated and persistent. Even total newbies can earn money online by starting a simple website and putting some advertising on it.
I've been working online since 2010. You can learn how to do what I do in just a few weeks, and earning a full time income of over $10,000 per month is absolutely doable with consistent effort!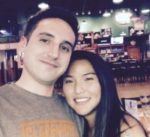 Nathaniell
What's up ladies and dudes! Great to finally meet you, and I hope you enjoyed this post. My name is Nathaniell and I'm the owner of One More Cup of Coffee. I started my first online business in 2010 promoting computer software and now I help newbies start their own businesses. Sign up for my #1 recommended training course and learn how to start your business for FREE!