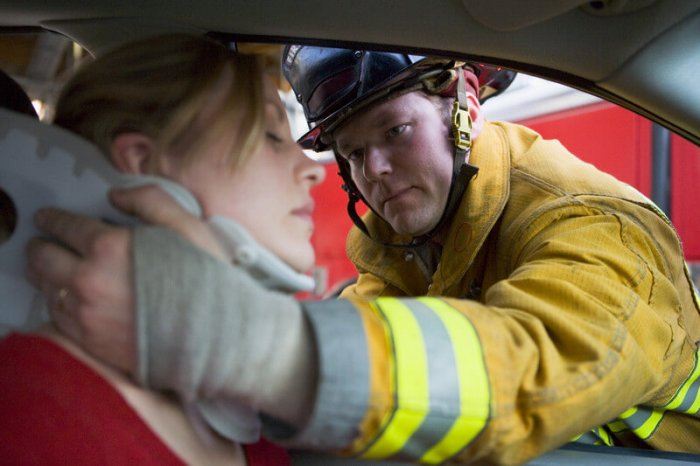 It may seem like the only way to have a great career that pays a lot of money and allows you to do something you're passionate about is to go to college and get a degree.
And while this is the case for some people, it's not the same for everybody. College takes a lot of time and costs a great deal of money. Perhaps you have no interest in committing a number of years to training in something that isn't guaranteed to result in a career, while also spending a great deal of money in the process.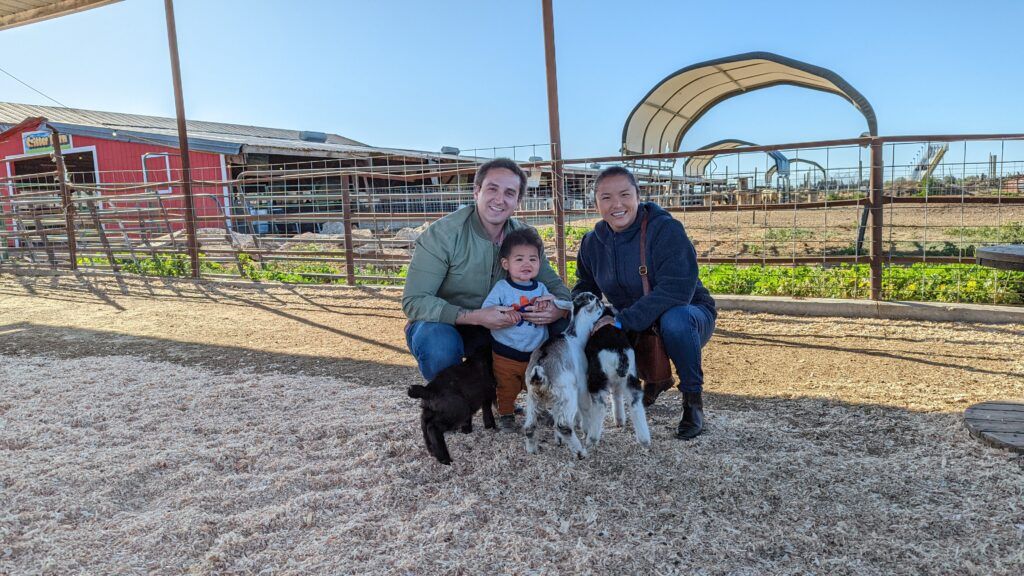 Are You Ready To Work Your Ass Off to Earn Your Lifestyle?
Are you tired of the daily grind? With a laptop and an internet connection I built a small website to generate income, and my life completely changed. Let me show you exactly how I've been doing it for more than 13 years.
There are plenty of careers out there that are challenging, rewarding and offer a good salary that do not require a college degree – careers like that of a firefighter.
Firefighters control and put out fires and respond to emergencies where life, property, or the environment is at risk. They offer a vital service to the community they operate in, and a firefighter salary reflects the importance of their job.
Over the course of this article, we are going to take a more in-depth look into the work of a firefighter; the skills you will need to excel in the role; the access routes to the career; the salary and additional benefits of being a firefighter; and also, a look at some similar occupations.
What Do Firefighters Do?
Firefighters work to prevent and extinguish fires – they are members of the emergency service, and sometimes have to act as emergency medical technicians (EMT) and investigate the causes of fires, among other things.
As a firefighter, there are four core duties – putting out fires, rescuing and caring for the sick and injured, working to prevent future fires, and investigating the sources of fires, especially in the case of potential arson.
After receiving notification of a fire, firefighters must spring into action – suiting up into the appropriate gear, and driving to the scene of the flames. At the scene of a fire, each firefighter works under the specifications of a commanding officer and has a task to perform in helping the situation and quenching the blaze.
There are many jobs that a firefighter can take on within their role. There are hose operators, who connect hoses to fire hydrants and direct the flow of water towards the fire; there are pump operators, who control the flow of water; tillers guide aerial ladders; and others are responsible for entering burning buildings to rescue potential victims.
As mentioned, all firefighters must also have EMT certifications, meaning it can also be your task to help stabilize victims once they have been rescued from the fire.
In addition to firefighting responsibilities, a firefighter must maintain fire apparatus and engage in regular drilling or training. They must also stay in excellent physical shape in order to endure the physical demands of their job.
Shifts for firefighters generally last for 24 hours so that a full team is present in the event of a fire. Monthly, a firefighter is expected to work somewhere between 9-11 shifts in total. With such long shifts, when working you'll effectively be living at the fire station during your shift, and be prepared to leave with your team when called upon.
Skills You Need to be a Firefighter
Working as a firefighter is a career that requires you to have a lot of skills. Learning some of these skills comes with experience on-the-job, but there are some qualities you can already have that will see you excel in the role, like some of the ones listed below:
Physical Fitness
Firefighting is a physical job, and the aerobic and anaerobic capacities as well as the strength required for the job should not be taken lightly. There has to be a certain amount of dedication and energy devoted to fitness. Not just to initially get the job, but throughout the duration of the career. If maintaining a high level of fitness is challenging for you, then you may want to consider an alternate career.
Team Player
There is a great need for teamwork while working as a firefighter. You must be able to trust and rely upon your colleagues, and they must be able to do the same with you. If you operate well as part of a team and have good integrity, it will stand to you when working as a firefighter.
Communication
There are so many elements of working as a firefighter that require you to be a clear, open and intelligent communicator. You will need to be able to have a dialogue with irate citizens, console distraught members of the public and relay and receive vital information from your team.
Mechanical Aptitude
A basic understanding of how the things around you work and operate is important. The more mechanical aptitude one has, the more they can contribute. It also lends itself to being creative, problem solving and finding ways to accomplish goals or mitigate problems and disasters. Knowing how things work could potentially save you or others when in a bind.
Decision Making
Having a decisive nature will help you when you need it most. When entering a burning building you will need to trust your instinct, and being decisive is the best way to maximise the results in the most positive way. If you're the kind of person who is good at making the decisions, it will work in your favour as a firefighter.
How to Become a Firefighter
Usually, the only requirements to becoming a firefighter are that you're over the age of 18 years old and have a high school diploma. Further education may help you you while seeking employment but it not a necessity.
As is the case with many government jobs, there is a number of tests that needed to be completed to gain access to becoming a firefighter.
Because it is a role that requires a great deal of physicality – likely at short notice – you will need to pass a number of physical tests in order to be considered to take on a role.
In addition to physical tests, there are also drug tests to ensure that you're able for the role. You will also be drug tested while working as a firefighter.
In many jurisdictions, before you become a firefighter you will also need to gain certification as an EMT separately. This can be a multi-level process, so it is worth investigating for your region as it varies from state-to-state. Here's the one from California, my state.
Once the tests have been taken and qualifications (CA) are earned you may need to be patient. After applying for the role, it may take a while to get hired as the process is lengthy. I thought about becoming a firefighter at one point, and was on an email notification list for my state that would notify me each time a position came up.
If you pass the first round of tests, you may be interviewed and have to go through further testing and evaluation to determine that you will make a good candidate.
It is worth noting that there is often an age limit that may stop you from applying to become a firefighter. This limit is usually between ages 28 and 30 years old.
Salary and Additional Benefits
Working as firefighter can offer a good salary. According to the Bureau of Labor Statistics, the median wage for firefighters as of May 2016 was $48,030 (the median wage is a figure that is attained by finding the wage that 50 percent of earners earn less than and 50 percent earn more than, offering an indication of the average salary).
The same site also offers statistics on the wage scale – with the lowest 10 percent of earners earning less than $23,700 and the highest 10 percent of earners making more than $81,110.
There are a number of factors that determine the salary that you're offered – the largest of these being the location you're working in and the experience that you have in the role.
In terms of additional benefits to the role, there are many. Firefighters receive perks such as health insurance, vacation pay, early retirement and a competitive pension plan – it is worth investigating with your local fire service as to what the benefits are, as it differs from location to location. Another perk of the job is the long days off. Though you may work 2-24 hour shifts in a row, it can mean you get 4-5 days off afterwards to relax, travel, and be with your family.
Because of the continual need for firefighters, lay-offs are minimal – the high level of job security makes firefighting an appealing profession.
Don't forget, it is an occupation that requires a lot of physical strength and stamina, so as result, while working in the job, you will be in good shape. The high level of activity is an advantage that can help you stay physically fit, but it can also be tiring and require a good deal of self-discipline.
Also, if you like working in a team, then this is a huge part of being a firefighter. You must look after your colleagues, and in-turn, they must do the same for you. You will work in close quarters with fellow firefighters, both when responding to fire calls and while at the fire station, making for a great sense of camaraderie.
Similar Occupations
You may be enthusiastic about a career as a firefighter as there are many elements that appeal to you, but would also be interested in hearing about other roles. There are several other jobs that share many traits with firefighters – jobs like that of a paramedic and a detective.
Paramedics care for the sick or injured in emergency medical settings. People's lives often depend on the quick reaction and competent care provided by these workers. Paramedics respond to emergency calls, performing medical services and transporting patients to medical facilities. Similar to the work of firefighter's in that it is pressurized, but can provide life-saving help to people in need.
Detectives gather facts and collect evidence for criminal cases. They conduct interviews, examine records, observe the activities of suspects, and participate in raids and arrests. Detectives usually specialize in investigating one type of crime, such as homicide or fraud. Detectives are typically assigned cases on a rotating basis and work on them until an arrest and trial are completed or until the case is dropped. Like firefighters, you would be working as part of the emergency services, and aiming to help people.
Conclusion
Working as a Firefighter isn't for everybody – it's a physically testing and potentially dangerous job – but it can be a rewarding career that suits someone who is passionate about helping people.
It's also a good career with a high salary that does not require a traditional college degree. Going to college and getting a degree isn't the only way into getting a good career – jobs like that of a firefighter prove that. College isn't the only way to get your foot on the ladder of a good career, so be sure to assess your options before committing to it!
I never went to college, and it ended up being the best decision I ever made. Almost a decade ago I learned how to create my first online business, and now I work full time from home. The best part is that I set my own salary, and set my own schedule. If I want to make more money, I work harder. If I want to work less, I just take the day off!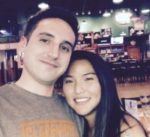 Nathaniell
What's up ladies and dudes! Great to finally meet you, and I hope you enjoyed this post. My name is Nathaniell and I'm the owner of One More Cup of Coffee. I started my first online business in 2010 promoting computer software and now I help newbies start their own businesses. Sign up for my #1 recommended training course and learn how to start your business for FREE!