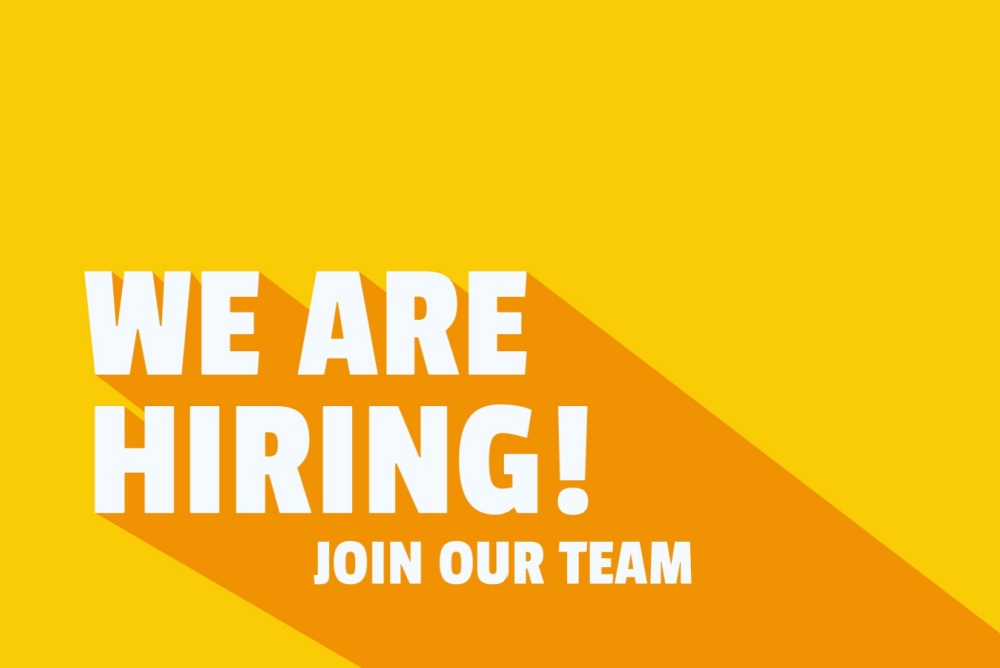 Finding a job on short notice is always stressful, no matter the circumstances. Even if you only need something for a few months to bridge a gap between other jobs, you may still find it challenging to approach the market if you don't know where to look. That said, jobs that are always hiring are all around us. You just need to know what your options are and be honest with yourself about what you can bring to the table.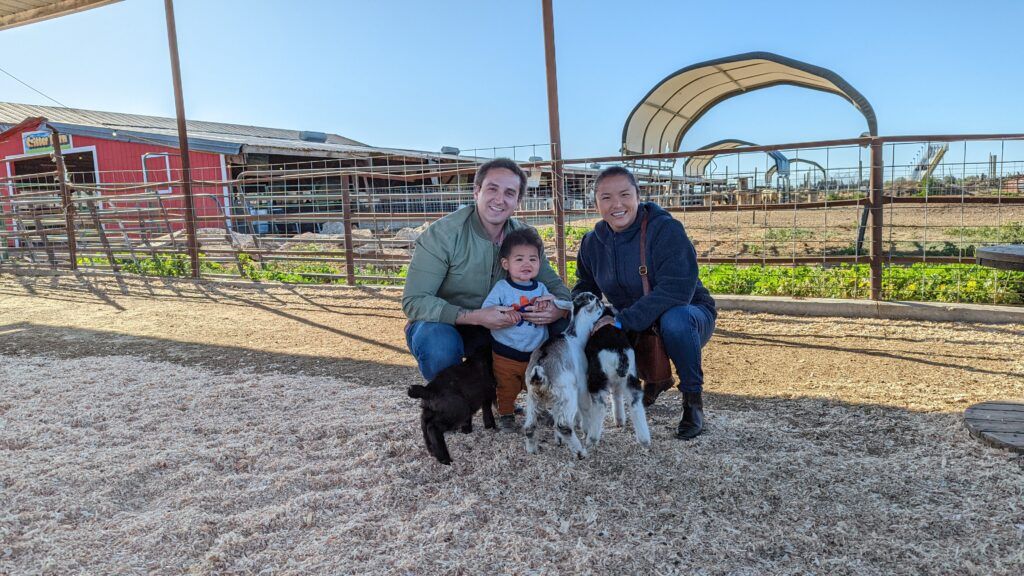 Are You Ready To Work Your Ass Off to Earn Your Lifestyle?
Are you tired of the daily grind? With a laptop and an internet connection I built a small website to generate income, and my life completely changed. Let me show you exactly how I've been doing it for more than 13 years.
What Jobs Are Always Hiring?
There are various jobs on the market where workers are always in demand. Many of them don't even require any prior experience. You can easily get started as a newcomer and rise through the ranks if you've got what it takes. In some cases, you'll be expected to have some specific skills, or perhaps a degree. But as long as you have the necessary qualifications, you shouldn't have a hard time getting into one of those positions.
Customer Support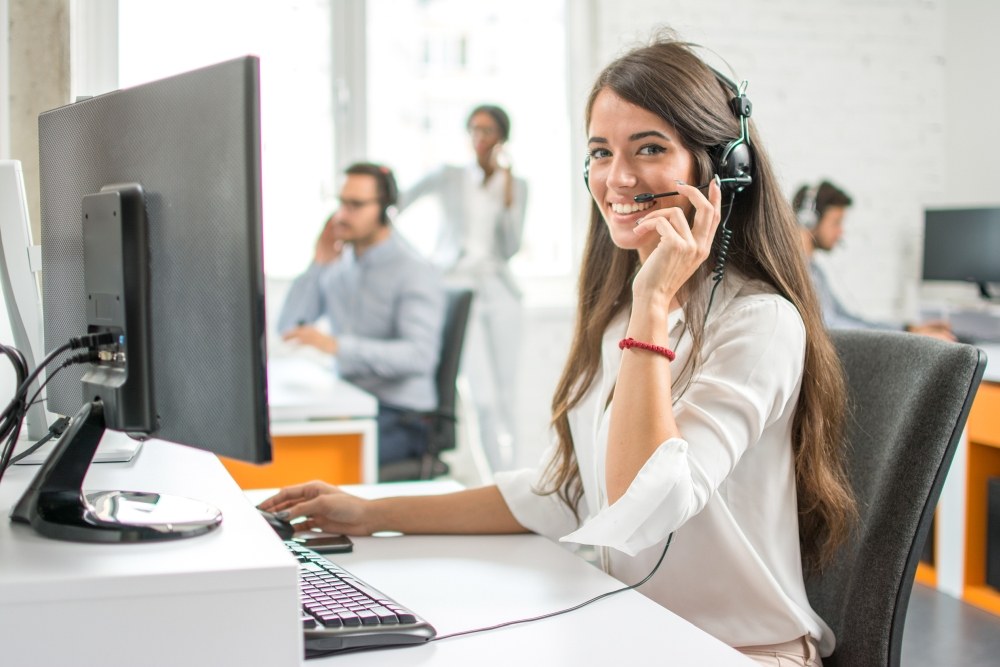 Working in customer support can be hectic, but also relatively smooth once you get the hang of it. The job usually involves responding to customer inquiries over the phone or via e-mail. You might also be required to use an instant messaging service.
Customer support workers earn between $40,000 and $45,000 on average. If you have more unique skills, this can go up quite fast. Foreign languages are usually a major asset for candidates.
Critical thinking and the ability to keep a cool head under stress are the most important qualities of a good customer support representative. You will occasionally have to deal with an irate customer who doesn't expect a productive conversation but just wants to vent their frustration to someone. Sometimes, certain issues will be outside of your area of expertise and you'll need to be able to quickly redirect those calls to the right specialist.
Many companies accept new customer support representatives with no experience. You will often even get advanced training, for example for dealing with difficult customers. This can allow you to quickly progress upwards.
Delivery Driver
As a delivery driver, you'll be responsible for delivering goods to customers. This mostly includes packages and food. You can also work as a contractor, which will expose you to a more varied range of tasks and will provide you with more flexibility in your schedule.
With a starting salary in the $30,000 – $35,000 range, the job of a delivery driver is quite good for something that requires no qualifications other than a driver's license. If you decide to stick around and gain some experience, you can go up to nearly $60,000 in some parts of the country.
Knowing your town used to be an important skill for delivery drivers, but that hasn't been the case for a long time. Everyone uses digital navigation these days, so you will not have to memorize any complex routes or unique locations.
Fast Food Worker
Places like McDonald's and Burger King are all around us, and they're always in need of new workers. While some people associate fast food chains with poor working conditions, those days are long gone. Many places offer reasonable starting salaries and benefits, and you won't usually have to deal with long working hours or other difficult conditions.
Still, don't expect miracles in terms of compensation. You can expect to start at $20,000 – $25,000, but it shouldn't take long to see your first promotion if you put effort into this.
Be prepared for some exhaustion during your first couple of weeks. Being on your feet in a hot kitchen all day long can take its toll on you if you're not used to it. Once you get through that initial period though, things usually start flowing much more smoothly. You'll often get to work with nice people from all walks of life, which can make the job less mundane.
Janitor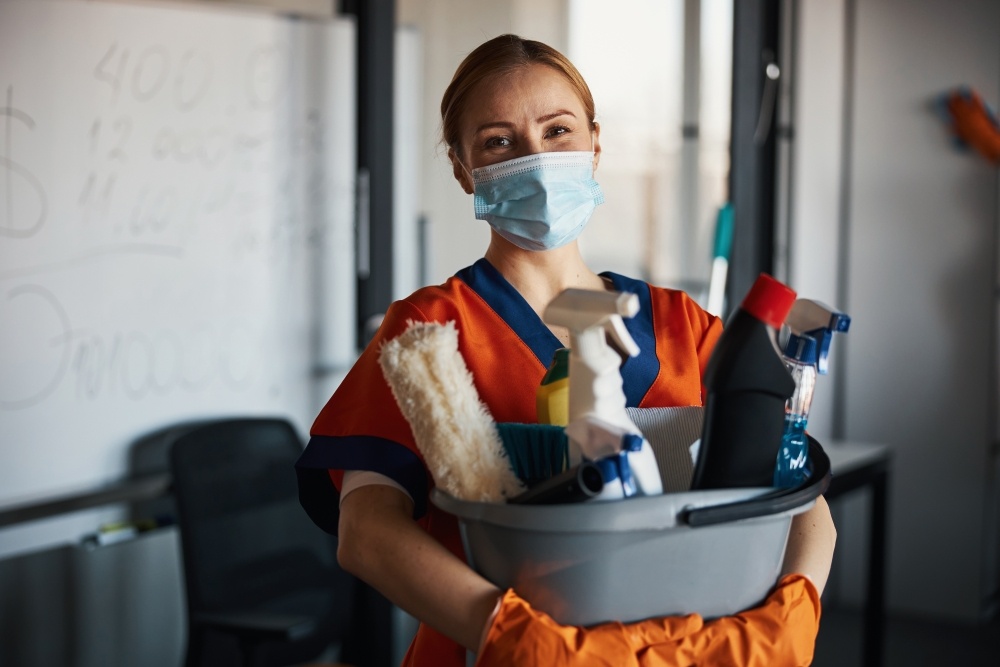 It doesn't take any significant skills to become a janitor at most places. And you'll find no shortage of companies looking to hire new janitors. As long as you know how to use basic cleaning tools like a mop and a vacuum cleaner, you don't need anything else to get started. All specific training will be provided to you by your employer, along with any equipment that you are going to need.
Janitors with no experience start out at around $30,000. Some earn between $40,000 and $45,000, but this is mostly exclusive to specific states and positions with some additional requirements.
Working as a janitor can be a bit monotonous, but that's exactly what some people like about this job. You can easily just get into the zone and work on your tasks until your shift is over, blending in with your surroundings and not interacting with anyone. There are no customers to bother you and you don't need to engage in any complex operations in your day-to-day work.
Waiter
Working as a waiter is occasionally very demanding, but also rewarding if you can pull it off. If you've got a knack for socializing and know how to make a pleasant impression, you can earn quite well from tips if you find a job at the right venue. This is another job that requires you to always be on your feet, however, so keep that in mind if you're not very physically active in general.
Waiters are not paid very well when they're just starting out. Some establishments expect you to get by on tips and pay a minimum wage. However, once you've gathered some experience, you might be able to negotiate for salaries of up to $40,000.
The job is easy to land, but you might have to switch places a couple of times until you find one that works well for you. Always talk to your new coworkers at the start of your job and try to get their opinion on the workplace. Pay attention to potential red flags like a high turnover rate and people playing social games to get ahead of others.
Once you've found a place without those issues though, the job of a waiter can be very smooth and hassle-free. It usually also offers good opportunities for moving up the ladder once you've established yourself as a responsible and reliable worker.
Construction Worker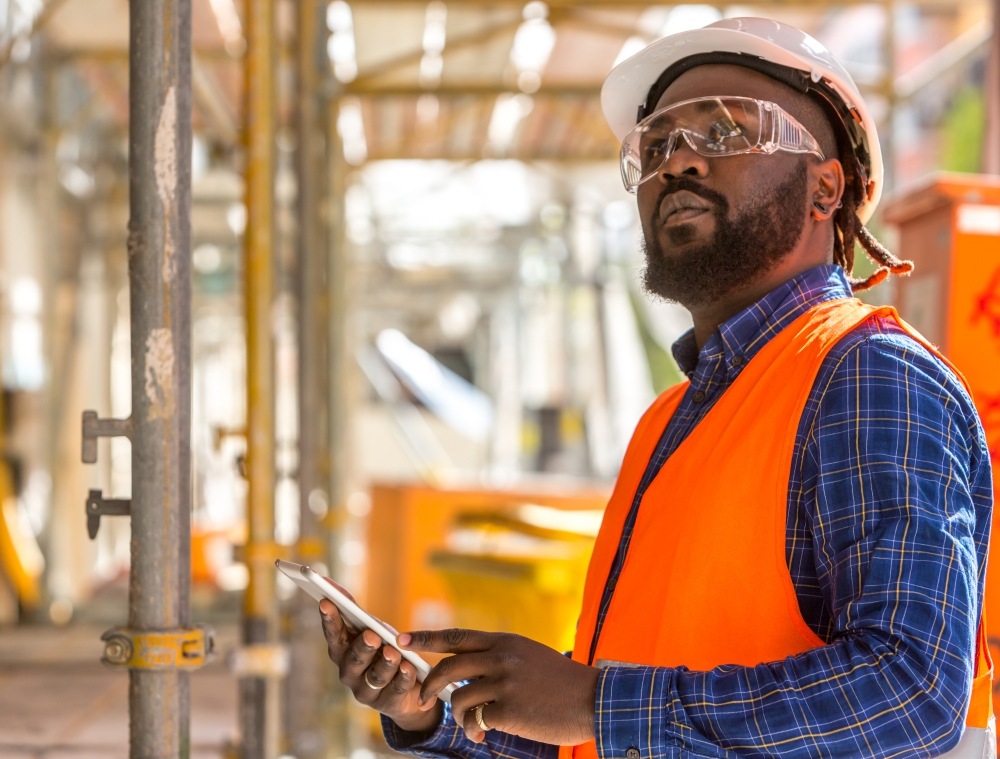 Contrary to what some people believe, you can easily get hired as a construction worker with no specific background. Many construction companies are always hiring, especially for easier jobs that don't require any specialized experience. You can learn the basics of the job very quickly if you've got the right people mentoring you, and from there it's only a matter of how well you can maintain a good level of quality while working fast.
Construction workers are paid quite well for a position that requires no experience, with salaries above $35,000 being common. You can go up to $45,000 or even more if you specialize in certain areas, but don't expect this to happen very fast.
While you might have an easier time finding a job as a construction worker during the spring and summer, it's not a seasonally restricted job. You can easily land gigs during the colder seasons as well. In fact, some companies will welcome you with open arms as they usually have a shortage of candidates during that time.
Teacher
If you have a bachelor's degree in education, you can easily find a job as a teacher in many parts of the country. Sometimes that's not even a strict requirement. There are alternative paths to getting certified for working as a teacher if you have a bachelor's in another field, though you will usually have to take some courses to get there.
Despite the common perception, most teachers are actually paid quite well. Public school teachers earn around $55,000 on average, and this can be increased if you want to teach a subject with less competition.
The job of a teacher can be a bit stressful, but that mostly comes down to luck. If you end up in a well-behaved class of curious students, you will fall in love with your work very fast. And even if things don't work out that way from the start, don't worry – kids are not as difficult to control as you might think if you've never done it before.
Parents are a different story. You will occasionally have to deal with unpleasant or entitled people who believe their kids can do no wrong. Nowadays, you have access to various resources for dealing with these situations. Your school will likely offer some training opportunities in this regard. If they don't, you should be able to find some support on your own without issues.
Military
As long as you're not over 35, joining the military is also an option. Keep in mind that your career prospects might be a bit limited if you're closer to that age. Younger people have the benefit of having more time to hone their skills and identify a direction they want to progress in.
With a starting pay of just above $20,000 for freshly enlisted troops, the payment is not that attractive, but it quickly goes up if you are determined to succeed. One of the great things about this career is that the progression requirements are clearly laid out and there's no guesswork involved in moving up.
If you play your cards right, working in the military can be quite lucrative. You will have an easier time with housing and many other aspects of life that other people struggle with. You will also stay in good shape, which is a perk that's not to be underestimated these days.
You will also have to make a longer commitment. The army used to have a four-year minimum duration on most of its enlistment contracts, but this has changed recently. There are various options that come with a two-year contract nowadays. That's still more than some people are willing to spend locked into a specific job though, so make sure you're okay with that before signing up.
Data Entry
As a data entry specialist, you'll be tasked with various jobs that involve copying data from one place to another, searching the internet and filling out tables based on your results, collecting contact information, and other similar tasks. Most of the work you'll do will be repetitive and monotonous.
But that's exactly what some people like about working in this field. You don't have to think about any complex procedures – you just have to get into the habit of performing a set of commands as fast as possible.
Data entry jobs pay around $30,000 – $35,000 on average. If you have some technical skills, you should be able to earn more. Scripting and programming are always in high demand in this field, as is experience with database systems.
Data entry positions are always open in many companies, but you should be prepared to deal with some serious competition if you have no experience in the field. Many people use this job as a stepping stone toward other positions in certain companies, so you will have to prove that you're above the average data entry worker if you want to advance.
Security Guard
The job of a security guard is not as exciting as it might seem on TV, but that's exactly what attracts some people to it. If you have no problem staying up all night and staring at a set of security monitors, this can be a great gig. There are no entry requirements for most security guard positions. In most cases, you won't actually be expected to physically deal with intruders yourself. Rather, you'll just call the police as soon as you spot anything out of the ordinary.
A security guard earns an average salary of $25,000 – $30,000. However, this is mostly for positions with no special requirements. If you choose to specialize, you can land some lucrative, exclusive jobs.
Sometimes you might also have to patrol routes and check up on people. If you want to move up in this career, you might have to obtain some additional qualifications like a firearms license. Eventually, you can rise to the position of Head of Security if you've got a good understanding of the job and the specific situation at your company. Alternatively, you can pursue more exciting positions like an armored car driver – though keep in mind that those come with some stricter entry requirements.
Factory Worker
Factories all over the country are in dire need of additional workers. It doesn't matter which state you live in, there are always opportunities to be found. Entry-level positions require no special qualifications. You'll be taught what to do once you get the job, and you won't be expected to have a deep understanding of the manufacturing processes you work with.
A factory worker earns around $35,000 on average, though this varies a lot with your skills and certifications. It's not rare to see salaries well above $60,000 for positions that involve working with more advanced machines that require specialized training.
The main thing to keep in mind as a factory worker is safety. Each factory has various safety regulations and protocols in place, and it's crucial to observe those as closely as possible. This is not just about your own wellbeing, but that of your coworkers as well. Take your training seriously and always keep an eye out for potential violations. Don't stay quiet if you spot something wrong.
Frequently Asked Questions
Do all of these careers expect long-term commitment from me?
One of the great things about most of these jobs is that they don't require any long-term commitment, with the exception of working in the military. You will usually be given a short contract and you're free to break things off at any point. That's why many people use these jobs as temporary solutions until they've landed something more stable.
Are There Any Online Jobs Hiring?
Online jobs are another great option for people who need to find something fast. They are their own category though, which is why I didn't emphasize them in this article. If you're interested in working from home, here's a list of 17 home-based jobs that most people can do easily.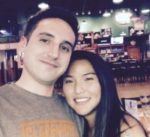 Nathaniell
What's up ladies and dudes! Great to finally meet you, and I hope you enjoyed this post. My name is Nathaniell and I'm the owner of One More Cup of Coffee. I started my first online business in 2010 promoting computer software and now I help newbies start their own businesses. Sign up for my #1 recommended training course and learn how to start your business for FREE!