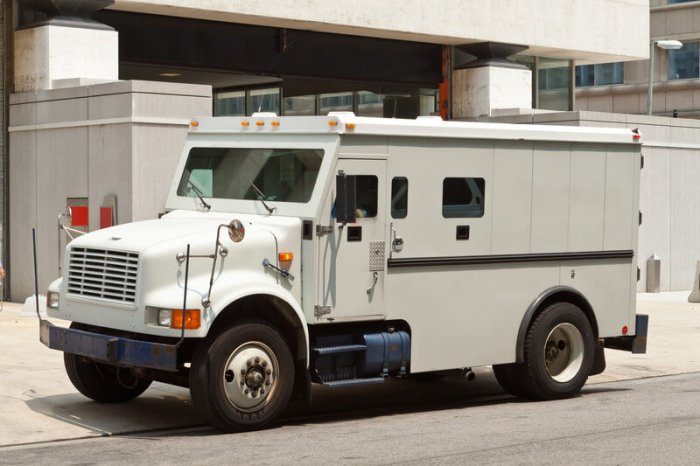 Working as an armored car driver is a bit like working like a traditional courier – you've got to get things from point A to point B – but you must also be capable of protecting yourself, as what you're carrying will have particular value.
It's a challenging career that requires a lot of skill and a calm disposition – and it pays a high salary. It's also a job that does not require you to have a college degree.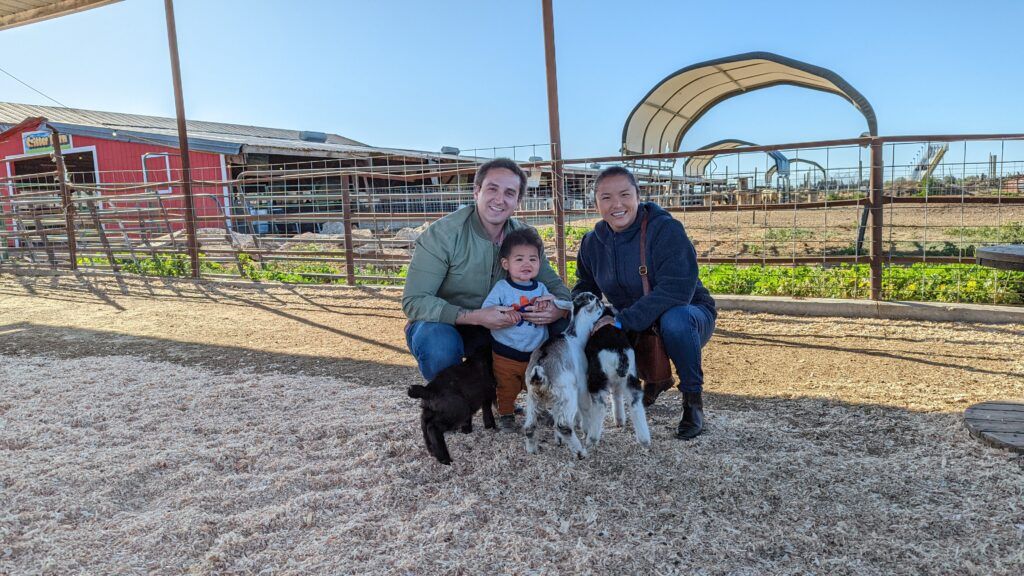 Are You Ready To Work Your Ass Off to Earn Your Lifestyle?
Are you tired of the daily grind? With a laptop and an internet connection I built a small website to generate income, and my life completely changed. Let me show you exactly how I've been doing it for more than 13 years.
It can seem like the only way to get your foot on the ladder of a good career path with a high-paying salary is by attending college but this isn't the case – there are plenty of great jobs out there that don't require you to have a degree – jobs like that of an armored car driver.
Over the course of the following article we are going to have a more in-depth look at the job of an armored car driver and the skills required. We'll also try and answer any questions you may have about the career, such as what is the salary of an armored car driver and how do you become one.
What Does an Armored Car Driver Do?
Working as an armored car driver can be a busy and versatile job, that requires you to be on guard while providing your service.
So, what do they do? Armored guards securely transport money, checks and valuables, such as jewelry, precious metals and expensive artworks. They drive armored vans, trucks or tractor-trailers. Guards make pickups at ATM machines and businesses and drop off at banks.
They must maintain security and control of the cargo and vehicle at all times. To ensure security, armored vehicle guards wear bulletproof vests and carry firearms. Some companies also employ messengers. Armored messengers usually ride as passengers in armored trucks.
Using radio communication to talk with dispatchers and other drivers on the crew, they direct armored vehicle drivers during scheduled runs and make the actual deliveries and pickups when the truck reaches its destination.
It can be a job where unexpected issues arise on short notice, meaning it suits people who are quick at thinking on their feet and making decisive decisions. It's a profession that is highly valued by clients as they naturally want their valued cargo to be transported as safely as possible.
It's also a job that is expected to see growth over the next number of years, with a 5% increase in employment expected between the years of 2016 to 2026.
What Skills Do You Need to be an Armored Car Driver?
Driving
To work as an armored car driver you will need to be excellent behind the wheel of a vehicle. This means that you're not only a very capable driver, but also that you can drive well and safely in potentially uncomfortable conditions. You'll also want to enjoy driving, as it is such a massive part of the job.
Calm
As an armored car driver, you may work for a long periods of time without event, but occasionally, you may find that you're in a pressurized or potentially unsafe situation. During these times, it's essential that you keep a calm head under pressure. With this being the case, the role of an armored car driver is suited towards somebody with a calm disposition.
Detail-Orientated
While filling and emptying your vehicle, you will have to be keenly aware of your surroundings to ensure that there are no risks surrounding you – you'll also have to be aware that what you are carrying has not been tampered with and is safe. For these reasons, being a detail-oriented person with a fine attention to detail will stand to you in this role.
Communication Skills
You will need to keep in contact with people throughout your journey as an armored car driver – people at the collection point, people at the drop-off point, fellow drivers – it's important that you're able to communicate what is happening to you clearly if there are any problems, as well as being able to listen for precautions from the other end.
How do you Become and Armored Car Driver?
To become an armored car driver, you're firstly going to have to fill two criteria: You will need to attain a high-school diploma; and you will need to have a driver's licence. It is also likely that you will need to be 21 years old or older to utilize this driving licence in a professional capacity, as is this is the case with many companies.
If you have adequate experience in commercial driving or security, you will be in a good position to apply to be an armored car driver. It's not as easy as just applying and getting the job, however; you will need to have a clean driving license and be able to pass an extensive background check, which includes a criminal check and a credit check. If you fulfill these criteria, you will be in a good position to be a candidate for a role.
A candidate must show potential employers that he is physically and professionally ready to be an armored van driver. They must take a state department of transportation physical and drug test to ensure he is in good shape and free of any illegal substances. A candidate must be able to lift at least 50 pounds. He must also be able to interact with customers in a professional and friendly manner while remaining alert at all times.
Once you have fulfilled the fitness criteria, you are well on your way to becoming an armored car driver but there is more required – you will also need a weapon licence and a guard card.
To work as armored car driver, a candidate must be able to obtain a weapon permit in his state. The requirements for a weapons license vary from state to state. A summary of each state's gun licencing laws is available at the Law Center to Prevent Gun Violence website.
Some firms will hire a candidate before they get their weapon permit, but they will require you to have it before you begin working.
Your employer may also want you to get a guard card. This is a security licence that is required in some states.
The requirements to obtain the guard card vary from state to state but generally include classroom training in a facility licenced by the state. During the training, candidates learn first aid, how to react in an emergency situation and the safest way to handle firearms.
A listing of the requirements for a security guard license by state is available at the Security Guard Exchange website.
With a driver's licence, proven fitness record, weapons licence and guard card you will have all of the tools to become an armored car driver – the next thing you will need to do is get a job in the field! All previous experience in both driving and security will stand to you in gaining employment, so make the best CV you can and get applying.
Salary and Additional Benefits
Working as an armored car driver can provide a good living. According to Payscale, the median salary of an armored car driver as of January 2016 is $31,130 (the median salary is a figure that is determined by finding the number at which half of those working earn less than and half earn more than, meaning it gives a good indicator of the average salary).
Salaries in the field tend to range from around $24,660 to $37,740 – with the top 10 percent of earners making more than $46,850 per year. What your salary will be will depend on a number of varying factors: How much experience you have, where you are working, who you are working for, what you're carrying and how long you're carrying it for are all factors that may be taken into account when determining how much money you make.
In terms of additional benefits that come with the role, you may be entitled to a number of perks based on who is employing you. Armored car drivers may be entitled to pension contributions, sick leave, vacation days, health insurance and more – but be sure to check with your employer as these will differ from company to company.
You'll also have equipped yourself with some very transferable skills simply by becoming qualified in the job. Armored car drivers are experts in both security and driving – meaning if you want a change of career, you already have a great grounding in two separate areas.
Working in the field of security also allows you to be entrepreneurial if you choose to – there are ample opportunities for setting up a business within the field of security.
Similar Occupations
There may be elements of working as an armored car driver that appeal to you, but you would be interested in hearing about other jobs. This is okay, and luckily, there are similar jobs available that also don't require a degree – jobs like that of a courier and a security guard.
Couriers drive automobiles or lights truck to deliver messages, documents, packages and mail to various business concerns or governmental agencies. They may also transport office personnel and visitors, and perform miscellaneous errands, such as carrying mail to and from the post office and sorting or opening incoming and outgoing mail. May obtain receipts for articles delivered and keep a log of items received and delivered. It is a role that is very similar to that of an armored car driver, but includes less risk, which may appeal to many.
Security guards work in a wide variety of places, including public buildings, retail stores, and office buildings. Because many buildings are open 24 hours a day, security guards and officers must often work around the clock. It is a job that shares many similarities with that of an armored car driver, in the care and attention to detail required, but takes place on the ground as opposed to in-transit.
Conclusion
Working as an armored car driver can be a lucrative career and a challenging – but rewarding – job. It's also a job that does not require you to attain a college degree.
A lot of pressure is placed on people to get their hands on a college degree to set them on the way to a good career, but it's not as simple as that. College has an important part to play in society, but it's not for everybody – so be sure to assess your options before pledging a number of years to a degree, as there are good jobs – like that of an armored car driver – out there that don't require you to get a college degree.
I never went to college, and it ended up being the best decision I ever made. Almost a decade ago I learned how to create my first online business, and now I work full time from home. The best part is that I set my own salary, and set my own schedule. If I want to make more money, I work harder. If I want to work less, I just take the day off!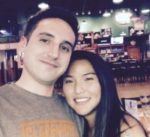 Nathaniell
What's up ladies and dudes! Great to finally meet you, and I hope you enjoyed this post. My name is Nathaniell and I'm the owner of One More Cup of Coffee. I started my first online business in 2010 promoting computer software and now I help newbies start their own businesses. Sign up for my #1 recommended training course and learn how to start your business for FREE!