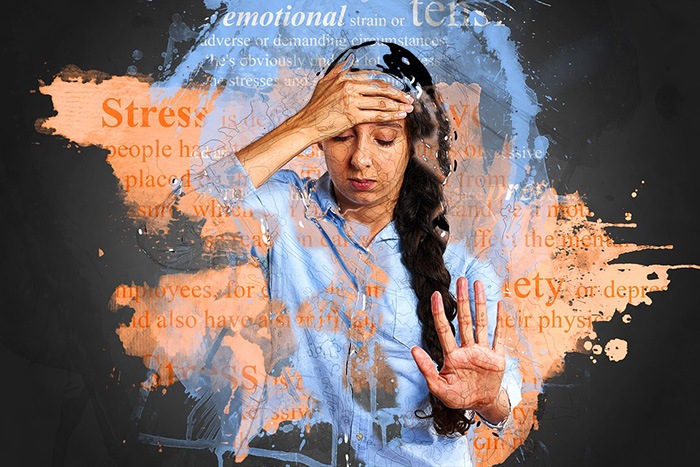 Anxiety disorders collectively affect nearly 20% of the population in the United States. Anxiety is the most common mental disability, but is treatable. For the more than 40 million adults who suffer from it, symptoms can range from mild to severe and may cause disruption of personal lives as well as performance in the workplace. Thus, finding good jobs for people with anxiety can be tough.
Research has shown that a person's self-esteem is improved when they are able to work through their anxiety and maintain a job or career. Though there are many positions that are not tailored for those with anxiety disorders, there are some types of work that have proven to be better choices for those who suffer from anxiety. These have been shown to be great career options for people who have anxiety on a regular basis.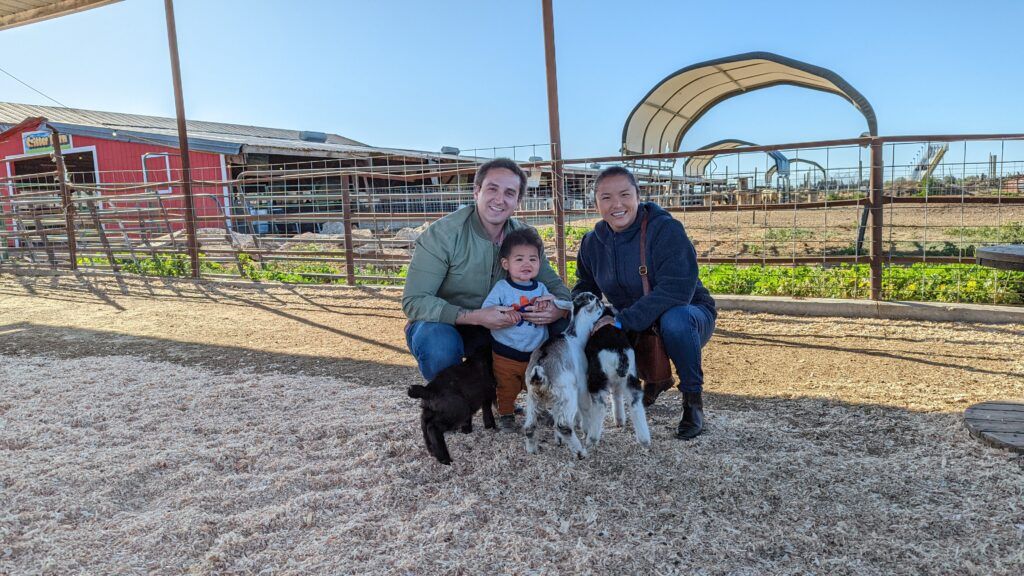 Are You Ready To Work Your Ass Off to Earn Your Lifestyle?
Are you tired of the daily grind? With a laptop and an internet connection I built a small website to generate income, and my life completely changed. Let me show you exactly how I've been doing it for more than 13 years.
1. Creative Arts
For those suffering from anxiety, unleashing one's artistic nature can be very beneficial. The creative energy involved with the arts can take your mind off of the things that tend to make you anxious and worried. Some examples of careers in the creative arts may include graphic designers or writers.
Graphic designers may work in many arenas like studios, television stations, advertising agencies, or even from their own home as a freelancer. Graphic design work offers a lot of flexibility and variety and may involve animation, logo design, layouts, motion graphics and more. For those with a vast amount of artistic talent, graphic designing may be the perfect career choice. Salaries range from $27,000 to $80,000 a year.
Writing is another great career choice for those who deal with anxiety on a day to day basis. Though it can be a hard profession to earn a significant living from the outset, with perseverance, one can in time see a formidable living as a writer. Freelance writing has become of the fastest-growing jobs. It can be a stand-alone career or a sideline venture for those who have other jobs and want to break into the writing arena. There is very little, if any, social interaction involved in writing. For the most serious anxiety sufferers, writing can be the perfect job. According to the Bureau of Labor Statistics, serious writers can earn an average annual salary of $55,420 a year.
2. Working with Animals
Many anxiety sufferers find that being around animals exudes a sense of comfort and tranquility. Furry creatures can have a calming effect to those who have anxiety. If you are one of these types of people, you may around find that working with animals is a win-win. Examples of jobs for animal lovers are veterinary assistants, dog sitting, dog walking, or dog trainers.
Veterinary Assistants often work a day-to-day schedule, so this may be a better option for someone whose anxiety is under better control or those with more minor anxiety. Caring for the well-being of animals can be highly rewarding for those who are fond of furry creatures. Most of the work of a veterinary assistant is with animals, though there can be counseling and instruction to owners about how to best care for their animals. Veterinary assistants can earn from $18,000 to $47,000 a year.
Dog trainers have a hands-on approach in teaching pet owners how to teach their dogs to be more obedient and well-behaved. Therefore, dog trainers may work with both people and animals. Salary ranges can be from $18,000 to $57,000 a year.
Dog sitters and walkers may find these options more suitable if they desire a more flexible schedule and less people interaction. A dog sitter or walker is a more laid back approach to working with animals. One can accept as little or as much work as they desire, but approaching this career choice full-time yields a similar salary to others in this field, $18,000 to $50,000 a year.
3. Landscaping or Gardening
Just as animals often have a calming effect on people with anxiety, so do plants and the landscape. Jobs such as florists, gardeners, and landscaping specialists are well-suited for anxiety sufferers, particularly if the idea of working in an office environment makes you nervous. There is little time engaging with people and lots of time focusing on things of nature. It's an activity which has an off-switch for the brain. Landscaping jobs can be a nice departure from the high stress jobs that are busy and fast-paced.
Florists work with colorful, attractive flowers and greenery. It can be very calming to create bouquets and centerpieces. Working with flowers places one in a cheerful environment, and the bonus is creating masterpieces that will in turn put a smile on someone else's face. Florists earn from $18,000 to $38,000 a year.
Gardeners and Landscapers are great for people who love the great outdoors and especially look forward to the spring season. If you like getting in touch with nature and don't mind getting your hands dirty, a career as a gardener or landscaper may be just the thing for you. Gardeners and Landscapers can earn from $40,000 upwards to $100,000 a year.
4. Direct Healthcare or Social Work
People who have anxiety are in a unique position to turn their weakness into strength. They are more easily sympathetic to the needs of others and can understand pain and suffering better. Career choices in this field include counselors and licensed practical nurses.
Counselors are able to better understand the challenges that face those with mental disorders. Anxiety sufferers usually have strong powers of observation, which is a great tool which can be used to help others overcome their mental disabilities. Counselors can earn from $28,000 to $68,000 a year.
Licensed Practical Nursing is another great career choice for those with anxiety. They are able to bring more compassion to the caring of others. While nursing does bring one into contact with more people on a daily basis, it's usually one-on-one care devoted to the healing of others. Licensed Practical Nurses can make from $32,000 to $59,000 annually.
5. Technology
Technological jobs are great for those who are adept with a computer and want to earn a respectable salary, in spite of having anxiety. Jobs in the tech field are often worked alone or with very limited contact with other people. People who work tech jobs are often highly respected, and over time, this builds confidence in their social interaction skills. Examples of technological jobs are Computer Programming and Network Administrators.
Computer Programmers have a detail-oriented job with some problem solving involved. Programming keeps the mind occupied with something other than one's anxiety and helps turn off the switch for anxiety. This computer job has minimal contact with people. The huge bonus of computer programming is the pay, with an annual salary of $45,000 to $130,000 a year.
Network Administrating is another great job for those who are good at the computer. There is probably more interaction with other people in network administration than there is in programming, but not always. Many network admin jobs are done remotely in this electronic age. Salaries can range from $47,000 to $124,000 annually.
6. Accountant or Bookkeeper
While either of these jobs involves a limited amount of interaction with others, they are not as front and center as some jobs can be. Both work a lot with numbers, which keep the mind occupied and off of the things that can make one anxious. If you are good at math, accounting or bookkeeping may be great jobs for you.
Accountants tend to work for larger organizations, whereas bookkeepers often work on a smaller scale. Accountant salaries range from $50,000 to $118,000 a year.
Bookkeepers may work in the office setting or even from home. They usually earn from $22,000 to $40,000 a year.
7. Entrepreneur
Entrepreneurs or those who go into business for themselves, can work at their own paces and set their own schedules. Entrepreneurs are in the driver's seat and can decide how driven they want to be with their careers. While entrepreneurs do have to connect with customers or suppliers, they are in charge, and there is no supervisor to answer to.
Entrepreneurs can involve many facets of industry, including those that have been discussed here and many others as well. Entrepreneur's salaries can range from $70,000 to $170,000 a year and even higher, depending on the sect involved.
Many of the jobs discussed here offer opportunities for anxiety sufferers to gain more control of their anxiety. One can start with less bothersome types of interaction and add more complex and challenging ones as time goes by. This type of thinking is often utilized in the types of therapy that are presented to people with anxiety. The ability for people with anxiety to continue working is important for overall mental health.
But honestly, one of the best jobs for people with anxiety is working online. You can wake up any time you want, get work done at any hour you want, and you only have to interact with people through your computer. You can pick and choose your social interactions through the internet, and set your own schedule. Best of all, you get to work on things you think are important! Working online all starts with a website – at least that's how I did it.
One of the best job opportunities of the decade is working online. The online world is a "wild west" where anyone can start a business regardless of your age, race, education, or background.
The thing that matters most is that you are motivated and persistent. Even total newbies can earn money online by starting a simple website and putting some advertising on it.
I've been working online since 2010. You can learn how to do what I do in just a few weeks, and earning a full time income of over $10,000 per month is absolutely doable with consistent effort!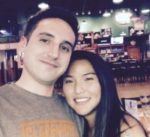 Nathaniell
What's up ladies and dudes! Great to finally meet you, and I hope you enjoyed this post. My name is Nathaniell and I'm the owner of One More Cup of Coffee. I started my first online business in 2010 promoting computer software and now I help newbies start their own businesses. Sign up for my #1 recommended training course and learn how to start your business for FREE!