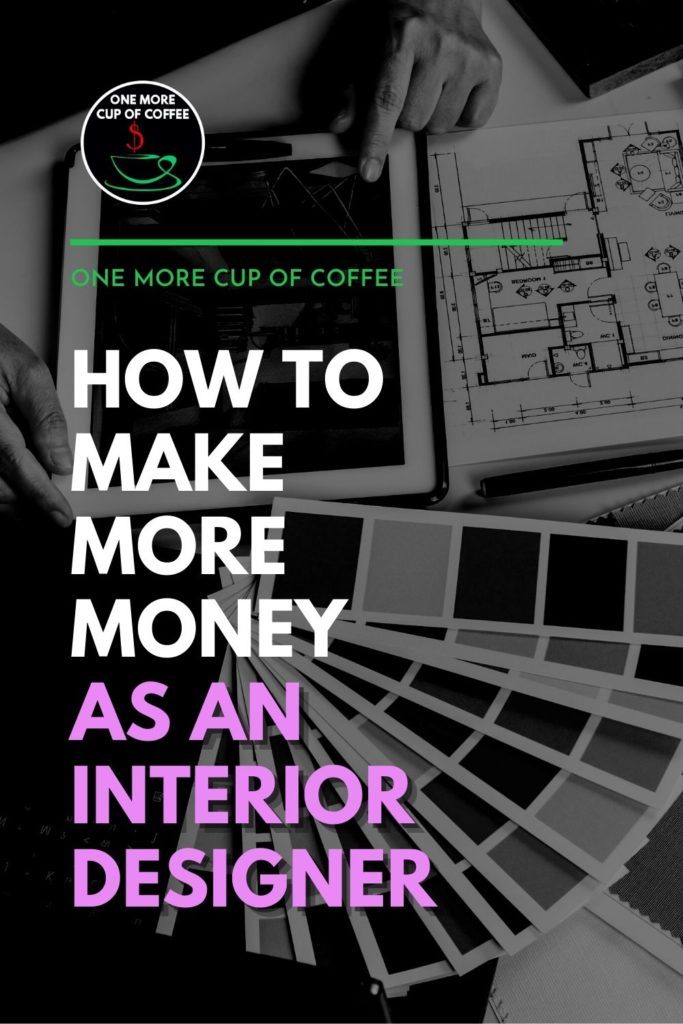 Being an interior designer can be an amazing field, especially if you're passionate about what you do and are good at it. The potential for profit as an interior designer is also pretty high and your work is almost always in demand.
Regardless of whether you work for yourself, for a company, or for a combination of the two, how do you get the most out of interior design? To put it another way, how can you make more money as an interior designer? As with any field, there are ways of doing exactly this and some of them can be powerful.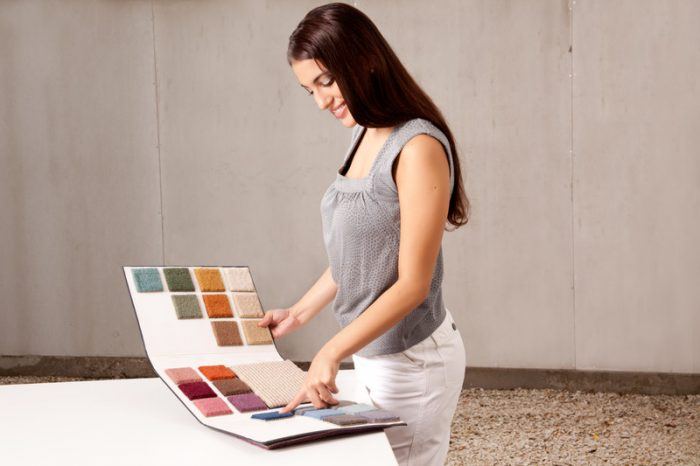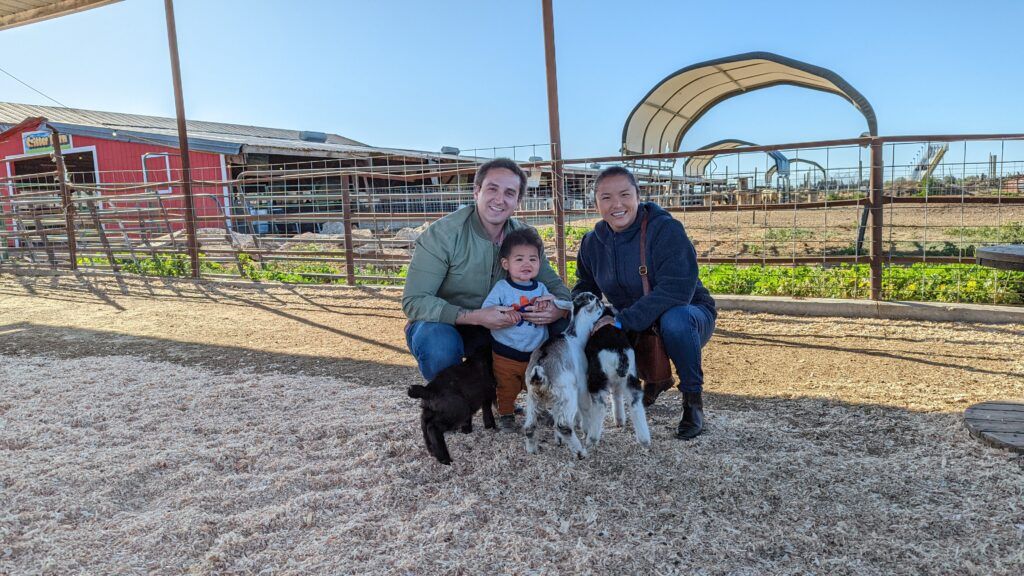 Are You Ready To Work Your Ass Off to Earn Your Lifestyle?
Are you tired of the daily grind? With a laptop and an internet connection I built a small website to generate income, and my life completely changed. Let me show you exactly how I've been doing it for more than 13 years.
Making More Money As An Interior Designer
To look into this topic, we're going to talk about two distinct fields – making money in your current role and expanding beyond it. You might choose to focus on just one of these fields or both, the choice is yours.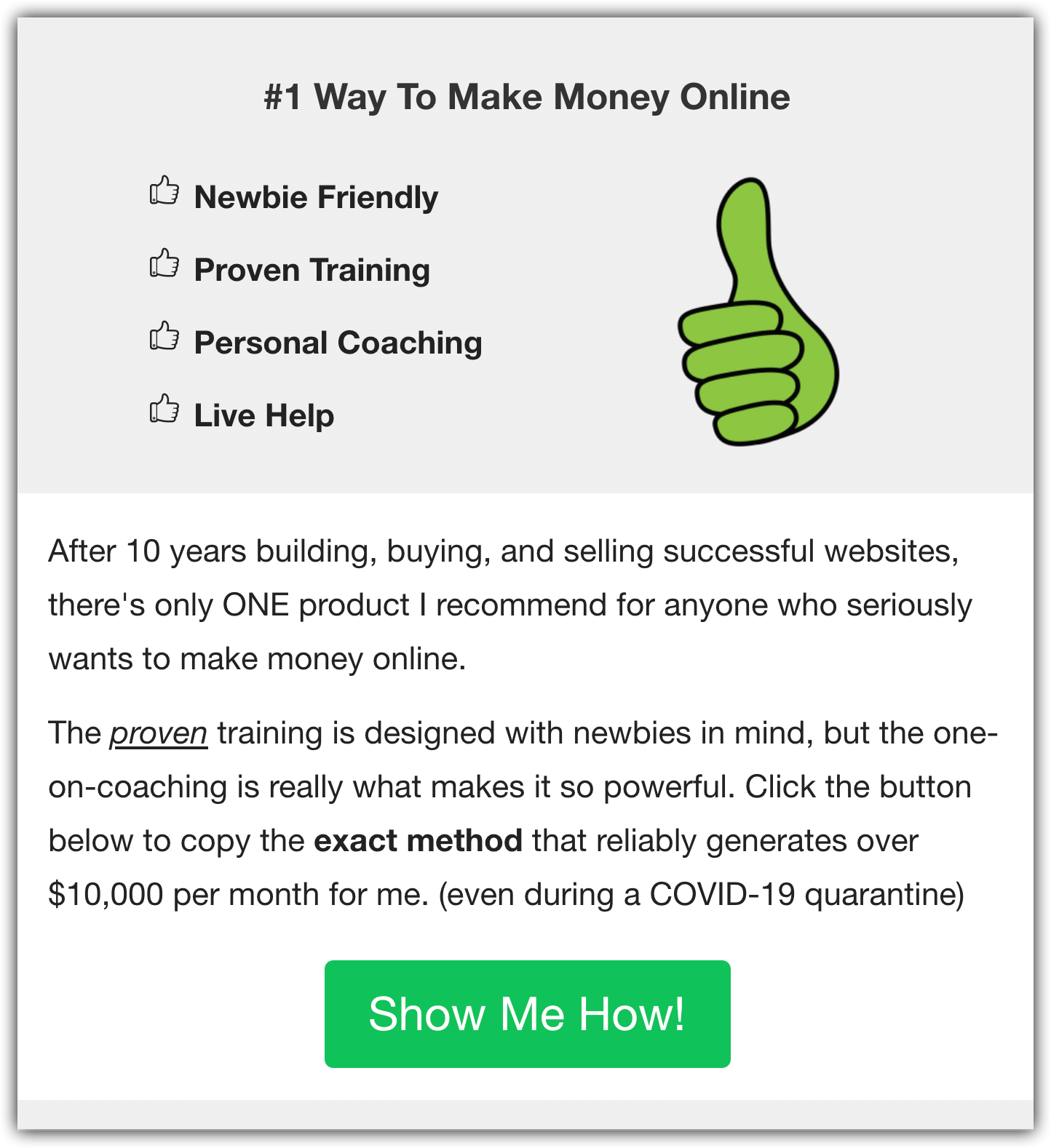 Making More Money Within Your Current Role
The simplest way to increase your income is to focus on your current role. This is something that can be done for many career paths, including being a tattoo artist, a stylist, a staging professional, or even a handyman.
In particular, interior designers often have the ability to simply take on more work. This is true for people that work for themselves and also those who work for a company.
In some cases, getting extra work may be a simple matter of requesting it or making it known that you are available. Doing more leads to more experience and more confidence, so you may end up earning more in the future as well just by default. But, if simply requesting extra work isn't an option, there are some other ideas that you can try.
Getting Involved With Freelancing
If you do work for a company, you can often find extra work on a freelance basis. Doing so may involve advertising in local papers or online. Online is going to be extremely powerful, with so many options like Craigslist, Angieslist, or even owning your own website. You may also be able to advertise through word of mouth, especially if you have clients that are very happy with your work.
This approach can work well, as you have much more control over your jobs and the work that you do. However, you will need to pay close attention to the terms of your contract, as many companies won't want their employees to be offering similar services outside of their structure.
Market Yourself Well
Interior design success is strongly connected to your marketing and to your reputation. In particular, you need to be able to show people what you do and also convince them that you are a good investment.
Doing so is easier with interior design than many other fields, simply because it is such a visual job. For example, you can rely on sites like Pinterest and Facebook to share interior design inspirations and even completed projects. Doing so can easily help you to increase your reach and get new clients.
Make sure you get a good photographer! Representing your work in an accurate, yet visually stunning way can make a huge difference in how many clients you get.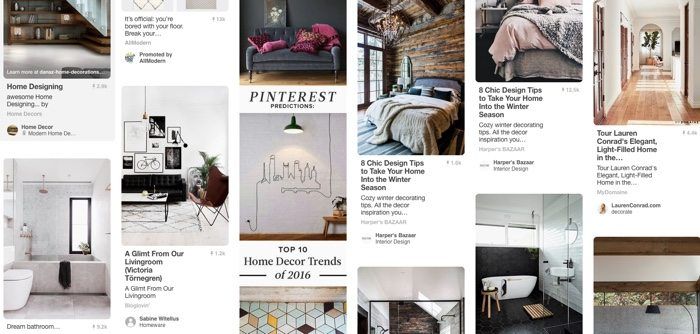 If you start marketing yourself on social media, you may want to find a niche for yourself. What designs are you best at? What seems to be your knack? Sharing, Pinning, and Tweeting similar photographs from your library of work will attract a specific type of person that likes that style of design. Although you won't be getting "everyone", sometimes it's better to get all of a small cake than a piece of a large one.
Now, these marketing techniques mostly apply if you are freelancing or working for yourself outright. But, even if you are working entirely within a company, improving your reputation and consistently producing good results is important.
It doesn't always work out this way, but many times if you just focus on improving your craft, income will naturally follow in ways you didn't expect. This could be in the form of promotion, raises, more jobs, or opportunities at other companies.
Get Out The Calculator
If you are working for yourself, the profit is a result of Gross Earnings – Costs. There are several simple ways of making more money in this department:
Use cheaper materials
Have a higher markup for materials
Charge more per hour
Provide more services
Also related, you can start to delegate tasks to other people. This could be in the form of a permanent employee or a temporary contractor. Outsourcing work that you don't need to do yourself means you'll have free time to do more important things. This could be in the business strategy department, or actually doing some kind of physical work that you can't pay someone else to do.
Leveraging other people's work and calculating the cost of your time versus the cost of someone else's time is a good way to "arbitrage" your way to higher income.
You can also consider adding more services to what you already offer. The idea of "upselling" isn't new, but it works. When you land a client you may want to pitch other, related services that you do, or that your friend does (and pay for referrals or help you gain clients).
Get A Simple Website Online
Getting your business listed in Google Local (or whatever they call it these days) is vital to gaining local clients. Put up a simple website with your business name, an about me page, a gallery of your past work, and a contact page. It's simple and you can learn how to do this on YouTube. With minimal effort, you can exponentially increase your chance of getting found on the web.
If you don't have a website, you are making a huge mistake.
Avoid Blocking Your Income Potential
Advice for increasing your money often focuses on extra things that you can do, like the examples in the previous section. However, you can often increase your income simply by paying attention to your behaviors and making better decisions.
In particular, many interior designers may end up making choices that lower their income potential, rather than increasing it. This means that there are some specific things that you need to be careful about.
Balancing Good Work VS Volume of Work
Agreeing to more work is often the first step if you want to make more money. And, in many ways, this idea makes sense. Simply put, having more work on your plate is going to increase your income, but only to a point.
One major issue with taking on too much is stress. Busy people tend to be stressed, especially if they're faced with deadlines that seem impossible. At the same time, if you have a lot on, there is a greater risk that something will go wrong, cost more or take longer than you anticipate.
That risk is a natural part of a field like interior design. However, if you have a lot on your plate, you have less flexibility to deal with any issues that arise.
This lack of flexibility and a high amount of stress can also affect the quality of your work. Having too much on can affect the quality of work in most fields but this is an especially relevant problem for creative careers like interior design.
So, in the short-term, taking on too much work is highly stressful and in the long-term, it could damage your chance for income. Instead, you need to carefully plan your work and only take on what you know you can.
In many cases, you're better off taking on fewer jobs and doing an exceptionally good job on them. This will tend to give you a greater sense of accomplishment and is likely to help you improve your reputation, and income potential, over time.
Focus on Over-Delivering, Not Over-Promising
Another problem that some interior designers face is that they are not always realistic. For example, you may make budget or time promises that you simply cannot keep, or you could overestimate what you are actually able to achieve.
Of course, that leads to disappointing your clients. In some cases, you may also make them upset or angry. It's easy to see how that would directly influence your ability to make money in the long-term, especially as unhappy clients would affect your reputation.
In contrast, if you can be more realistic about your promises and estimations, then you're more likely to meet them. For that matter, you may end up exceeding your promises, which tends to make you look good in front of clients.
Balancing Trends, Your Preferences, & Client Ideas
Styles and trends change over time and they are critical to success as an interior designer. As such, you need to be aware of how trends change and what is currently popular.
It's easy to fall behind in this area, especially if you are busy or tend to favor some types of design more than others. But, knowing these trends and responding to them can be critical to your success.
At the same time, it's important to remember that your style isn't always going to match the client's. In some cases, you may even have completely different opinions, especially when it comes to current trends. Ultimately, this means that you may have to put some of your own personal tastes aside as the process really is about the client, not you.
Starting an Interior Design Blog
So far what we've talked about has been about doing more work, ie trading hours for dollars. This is a traditional way of looking at earning money, and it does work. But it's 2020 already, so we should start looking at some alternative ways of leveraging your skills.
One issue is that there is only so much interior design work that you can do. You may find that the demand doesn't match up to the amount of work that you want to do. There may also be too many jobs where the workload isn't right for how much you get paid or projects you don't feel comfortable doing.
For some people, the answer lies in an interior design blog. This type of site is a great place to share your inspirations, ideas, and thoughts. You may also find that a blog helps with the creative process, especially as it gives you a platform to explore ideas and concepts that you wouldn't have otherwise. A site is also a great way to interact with like-minded people and even to advertise your services as an interior designer.
But, beyond all of that, having an interior design blog can be a great way to make money through the actual website. The two main ways to do this would be to display ads and affiliate marketing.
Display ads
These are like the Google ads you see everywhere when you search online. You just sign up with Google Adsense, they give you a bit of code, then which ads display are chosen based on the users search patterns and browsing history. You don't have much control over which ads show, but it's easy to implement, and with large amounts of traffic to your site, you can earn good money.
The best part is that you don't have to write any promotional content. Write whatever you want, drive traffic from anywhere, and as long as those ads get views and clicks you make money. You don't even have to make a sale after each click!
However, they don't pay much, so you really need high traffic to earn decent money.
Affiliate Marketing
Affiliate marketing isn't the only way to make money from a blog but it is one of the most popular and certainly the most powerful in my opinion. The idea is that you are earning money by promoting products from other companies. So, if you had an interior design blog, you might choose to promote various items that fit into your design preferences or that inspire you.
There is no shortage of these. For example, one site that offers an affiliate program is Ethan Allen and they have a range of popular products. Pier 1 has one too. Amazon has one which a lot of people like and is good to start with. Some of the higher-end product companies may not have them, but you never know. There are thousands out there if you search.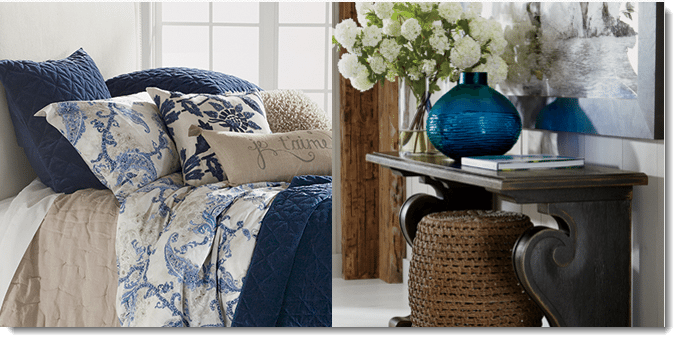 Affiliate marketing is also a natural fit for interior design blogs because people actually want to buy the products that you're featuring. If you've ever used Houzz, they capitalize on this by allowing you to click items in the picture. You wouldn't have access to that type of technology, but you could still list items below your pictures and show visitors where to buy them.
People will want to recreate your designs, and you can help them do so, earning money in the process.
Creating a Successful Business
The actual process of affiliate marketing is fairly simple. For the most part, you're just building a website, writing articles, posting pictures, and using product links that companies provide. At the same time, developing a website continues to get easier as technology improves. There are many tools out there that make building a website easily. The hard part is getting traffic to your website!
Make More Money As An Interior Designer
There are thousands of different side hustles you could do to earn some extra money on the side, and which one "clicks" for you depends on your personality and goals. However, there's one side hustle that makes an insane amount of money and works for anyone.
Starting an affiliate website is an incredible way to earn extra money because you can do it from your home on a laptop, and work on your business in the evenings and on weekends. The income potential is huge, and it's easy to scale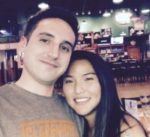 Nathaniell
What's up ladies and dudes! Great to finally meet you, and I hope you enjoyed this post. My name is Nathaniell and I'm the owner of One More Cup of Coffee. I started my first online business in 2010 promoting computer software and now I help newbies start their own businesses. Sign up for my #1 recommended training course and learn how to start your business for FREE!