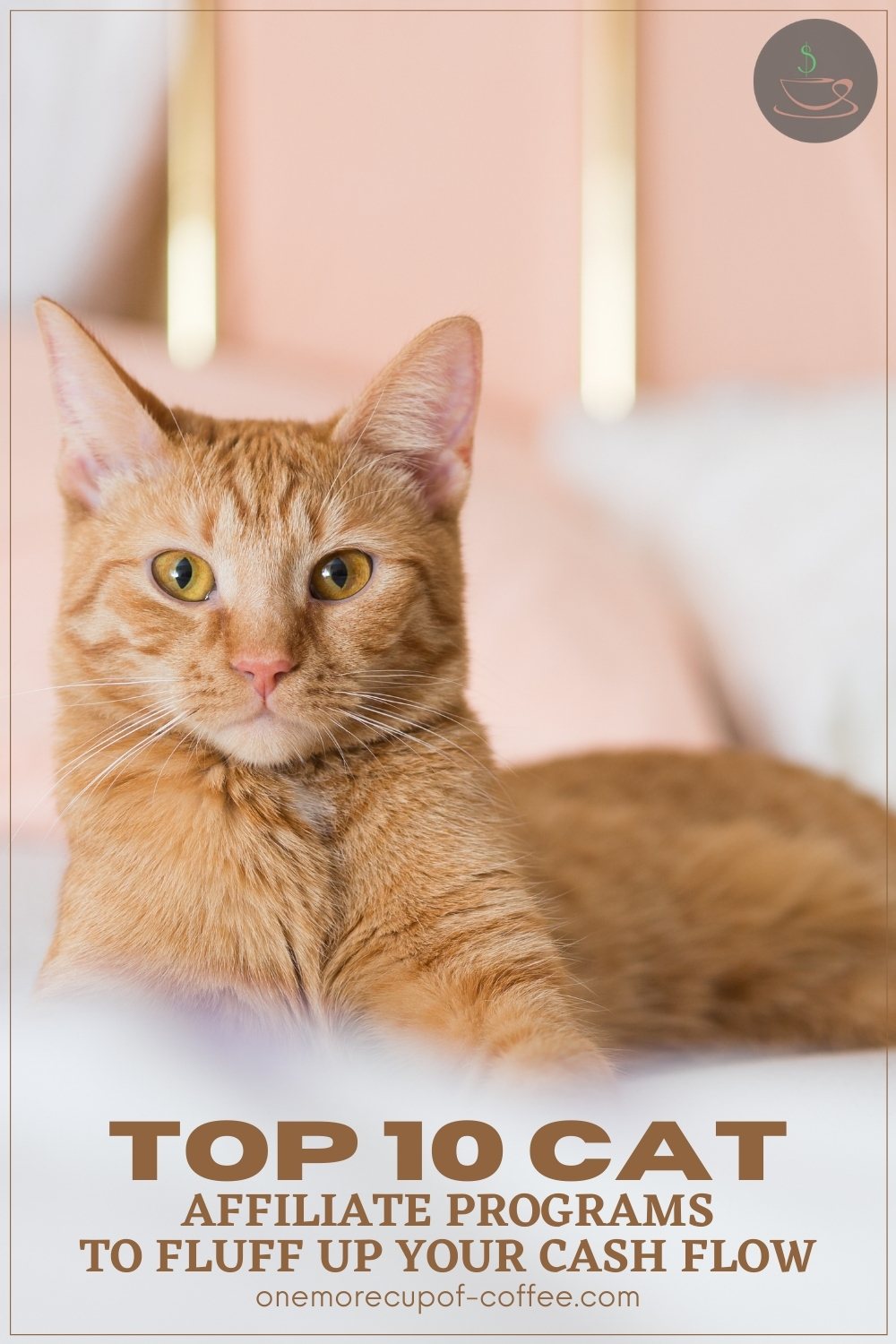 If you're a cat lover, it probably comes as no surprise that cat owners are less likely to die from heart attacks than people who have never owned one. Cats are good for our brains, too. Petting a cat can help release the neurotransmitters dopamine and serotonin, which are at least partially responsible for happy feelings.
But how good are cats for your bank account?
If you're an affiliate marketer, you may be in luck. Cat owners will sometimes go to great lengths to make sure their cats are healthy and happy. Many of the companies that provide these special services are glad to partner with affiliates who can promote their products.
This means you can make money just by loving cats and sharing about products that can help them. It's a win for everyone. Does it sound like a great deal? Read on to find out more about the top 10 cat affiliate programs and how you can put them to work for you. You can also look into general pet affiliate programs for more ideas.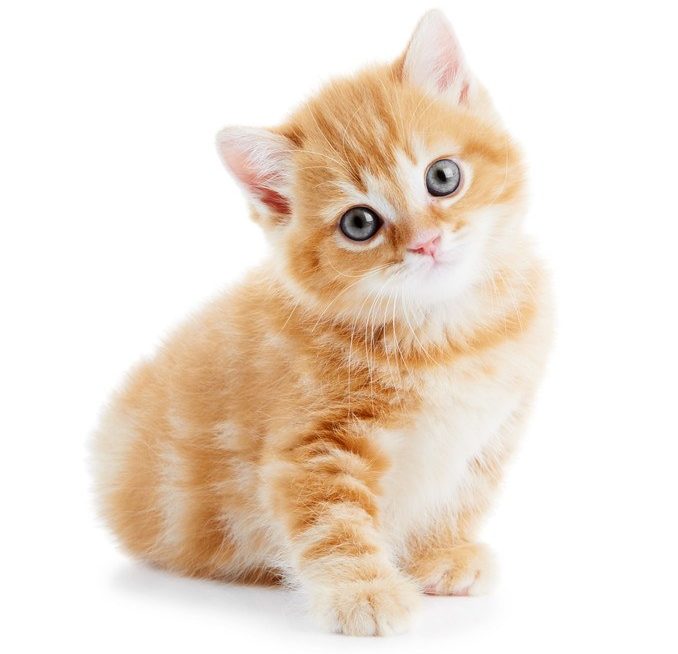 Cat Affiliate Programs
Modern Cat
Two Crazy Cat Ladies
Pet Winery
Embrace Pet Insurance
PawZaar
Tabcat
Young Again Pet Food
Vitality Science
One Fast Cat
Only Natural Pet
1. Modern Cat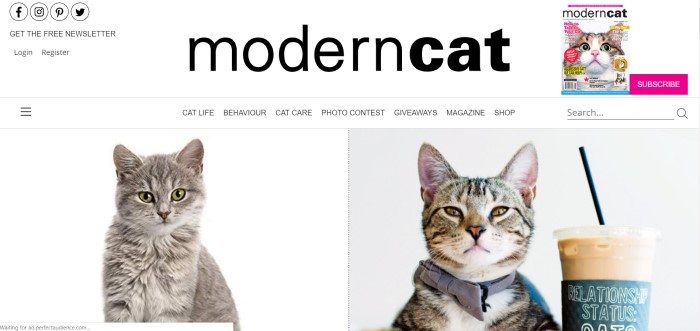 Modern Cat is a magazine covering all things feline. Once affiliates are approved, they can access the affiliate center to retrieve banners and ads that they can use on their websites to promote the magazine. Affiliates make money when clicks through their links result in a subscription to Modern Cat.
The magazine covers topics such as how to talk to your cat, how to photograph your cat, cats, and cannabis, and how to deal with cats that are aggressive. ShareASale administers the affiliate program for this company.
Why You Should Promote Modern Cat: One interesting thing about this company is that affiliates can make personal purchases through their affiliate links and get commissions on those purchases.
2. Two Crazy Cat Ladies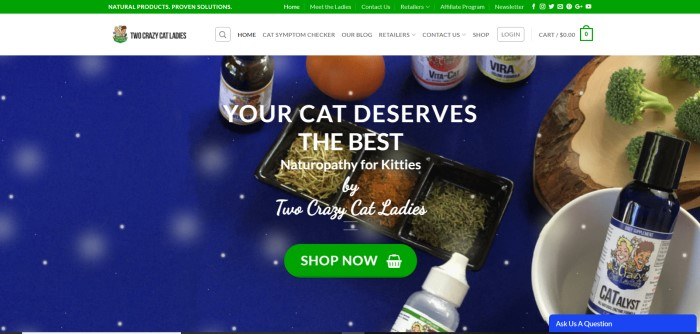 Two Crazy Cat Ladies sells naturopathic treatments for feline friends. Products include formulas to help cat-owners rid their pets of fleas, urinary tract infections, worms, and stress. There are also support products, such as vitamin C and antioxidant enzyme supplements for cats.
In order to promote Two Crazy Cat Ladies, affiliates make their own custom links to the products. The application to join the affiliate program includes a section on what the affiliate plans to do to promote the products.
Why You Should Promote Two Crazy Cat Ladies: The number one reason is that the cookies have a lifetime duration. It's also got some definite niche marketing potential.
3. Pet Winery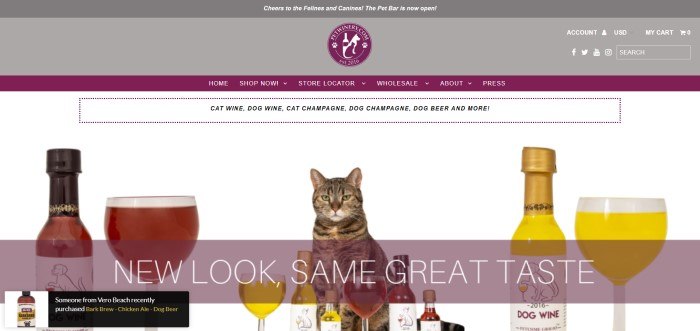 Pet Winery is a company based on the premise that pets should have healthy, fun treats and beverages once in a while. The products are made in the United States and are vitamin-enriched.
The website has information for both a cat bar and a dog bar, where pet owners can buy specialty drinks for their furry friends. There are four selections in the cat bar: Meow&Chandon, Purrgundy & Meowsling, Cat-Tini, and Kit-Tea bags.
Why You Should Promote Pet Winery: The commission rate is high and the products are unique, which could draw in shoppers looking for specialty items.
4. Embrace Pet Insurance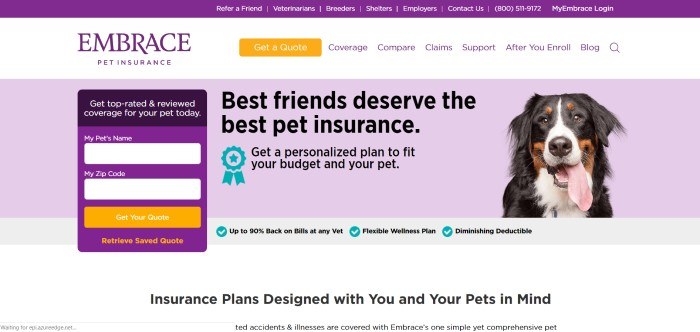 Embrace Pet Insurance is basically health insurance for your pet. There are options for both cats and dogs.
Cat insurance covers issues such as diabetes, cancer, hyperthyroidism, and other diseases that cats can get as they age. Breed-specific conditions can be covered, too. This insurance even covers up to $1,000 a year in dental work for cats.
There's a rewards program to help cat owners pay for veterinary bills. The insurance provides 90% back on what customers pay to care for their cats. Insurance is available for kittens as well as for cats adopted for a shelter, and Embrace Pet Insurance won't drop the insurance no matter how old or sick the cat is.
Why You Should Promote Embrace Pet Insurance: Unlike some pet insurance companies, Embrace Pet Insurance covers the cost of veterinary exams. This could be a converting factor for cat owners who want to be proactive and catch problems before they arise.
5. PawZaar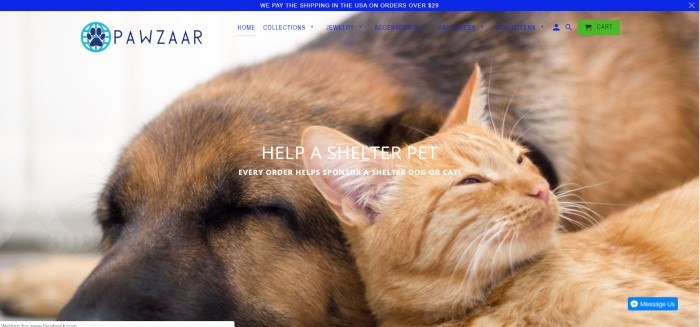 PawZaar is a company that provides jewelry and other items that allow pet owners to show off how much they love their critters. It was launched in 2015, and it has tabs for both cat lovers and dog lovers.
Under the cat section, jewelry pieces include pins, bracelets, charms, and necklaces. PawZaar also carries tee shirts, metal signs, car scent diffusers, cosmetic bags, and throw pillow covers. The items are relatively inexpensive, with some pieces selling for as little as $3. Other pieces, such as the FUREVER YOURS bracelet trio set, cost quite a bit more (this one was about $75).
Why You Should Promote PawZaar: Although the price for many items isn't large, the affordability and the uniqueness of the products could draw shoppers.
6. Tabcat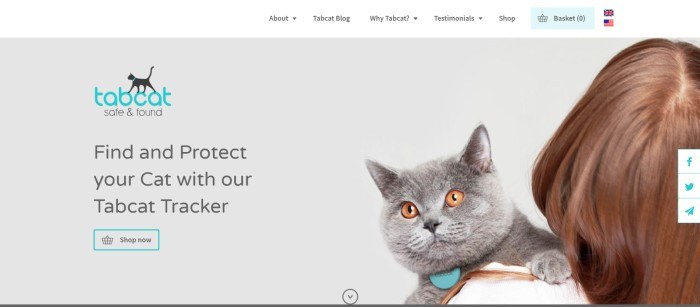 Tabcat is a radio-based tracking system for cats. This system includes a 6-gram tag that can be attached to cat collars. When the cat wanders off, pet owners get the information they need to find them again. The tracker beeps, and the closer the owner gets to the cat, the louder the beep becomes. The company asserts that this system is more accurate than GPS trackers.
The device comes with two homing tags and a hand-held tracker. This company is based in the UK, and the affiliate program is run through WebGains. More than 10,000 Tabcat devices have been sold worldwide so far.
Why You Should Promote Tabcat: This device is surprisingly inexpensive, and that could be a converting factor for some shoppers.
7. Young Again Pet Food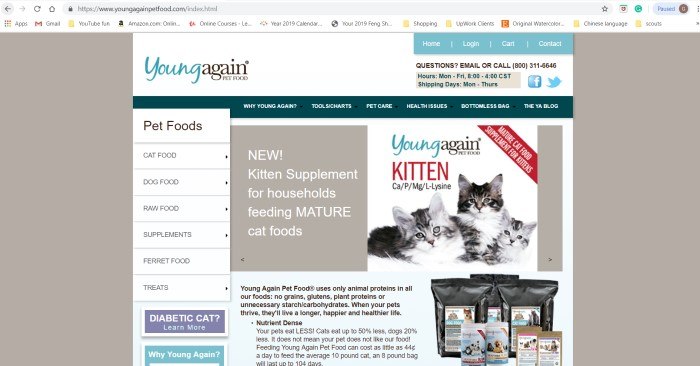 The Young Again Pet Food company carries food and treats for cats, dogs, ferrets, birds, and reptiles. It was the first company to introduce grain-free, 50% meat-protein cat food that contained less than 6% carbs. Now there's a version with less than 1% carbs. The cat food comes in varieties for kittens as well as mature cats.
The website promotes the idea that the right kind of food can act like medicine for cats. They can achieve a healthy weight within about 60 days of being on Young Again cat food, and symptoms of diseases like diabetes or irritable bowel syndrome can be diminished.
Why You Should Promote Young Again Pet Food: Affiliates can make commissions from repeat orders from customers they refer to the Young Again Pet Food website.
8. Vitality Science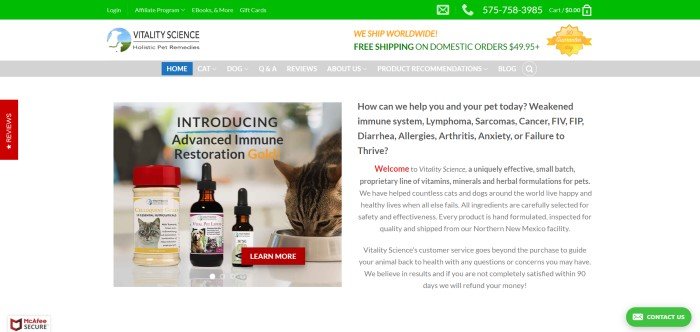 Vitality Science carries a variety of holistic pet remedies. For cats, the formulas can help with ailments such as allergies, hairballs, bacterial infections, and cancer. The products also address bodily functions, including problems with breathing, the skin, the bladder, and digestion.
From the support side of things, Vitality Science provides supplements to boost the immune systems of cats, deal with toxic poisoning, and heal quickly from injuries and trauma. Some of the products are a bit on the pricey side and can cost up to $200 a bottle for some specialized treatments.
Why You Should Promote Vitality Science: With the higher prices, the 10% commission can give affiliate earnings a nice boost.
9. One Fast Cat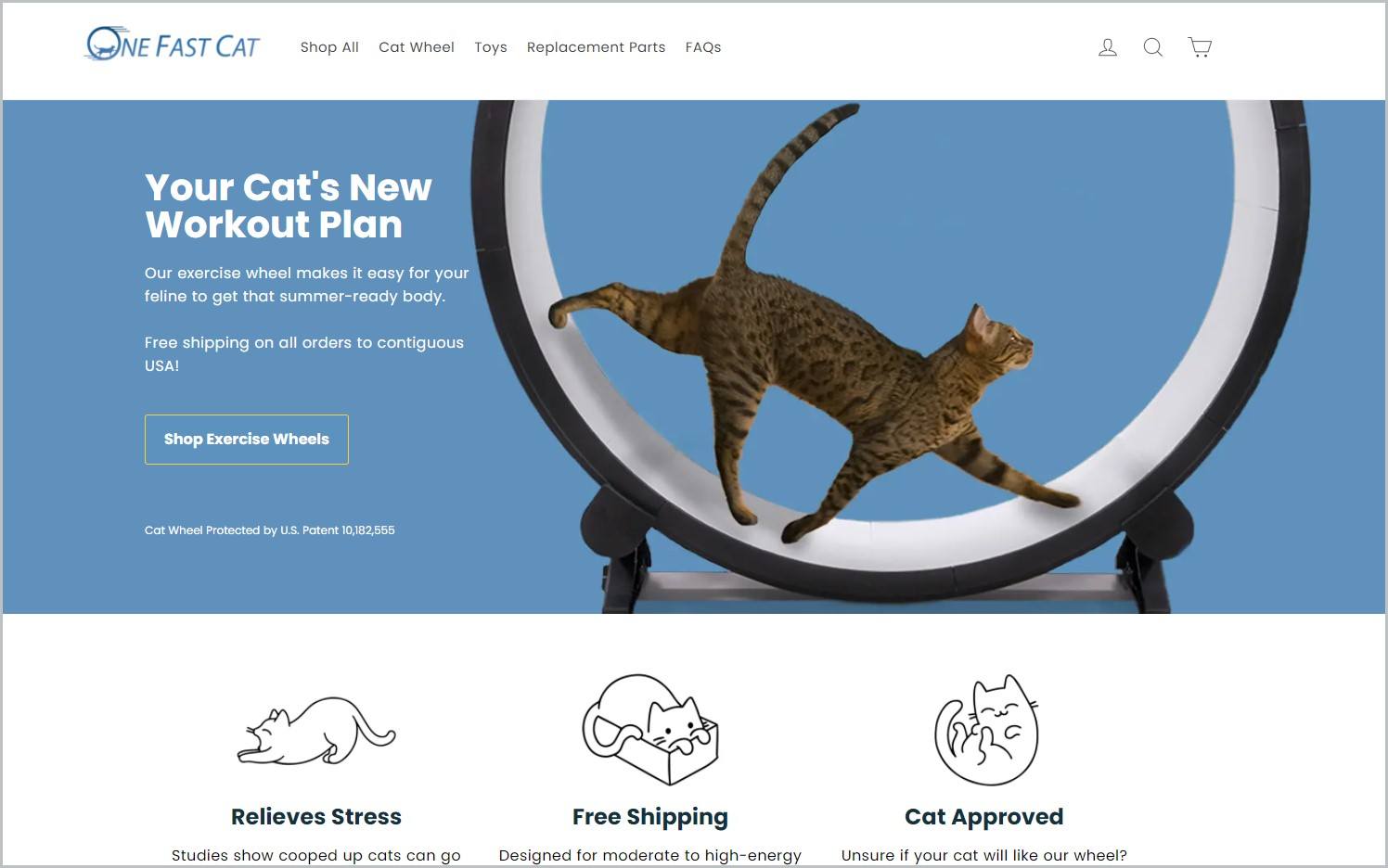 Funny Fur sells a wide variety of supplies for pets. Although it's geared more toward dogs, Funny Fur does have a kitty-corner. The company carries items such as cat carriers, cat collars, cat furniture and beds, accessories, clothing for cats, toys, grooming, litter boxes, and food.
Some of the most unique cat products are charms for cat collars. This website also carries gifts for cat lovers, such as cat-based home décor and picture frames. The prices are very reasonable.
Why You Should Promote Funny Fur: The low prices could be a converting factor for some people, and the 20% commission rate is great.
 10. Only Natural Pet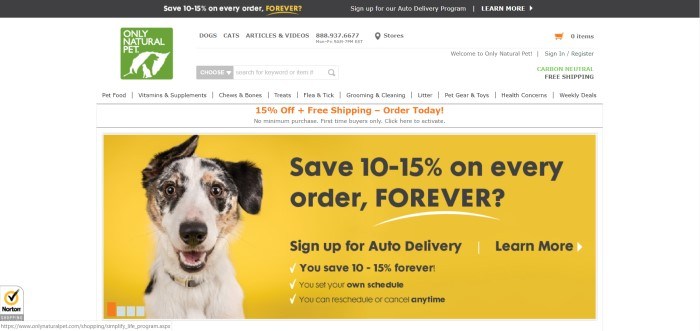 Only Natural Pet provides supplies for both cats and dogs, and it strives to create the best products possible in an environmentally friendly way. This company has a zero-waste initiative. This includes its efforts to use 100% renewable energy and carbonless shipping.
The pet products are species-specific and are developed by a holistic veterinarian. The cat products are mostly cat foods and supplements. There are some food options that target specific issues, such as dealing with allergies or controlling weight.
Why You Should Promote Only Natural Pet: There isn't any readily available information on cookies or commissions, so it's hard to tell how this company's affiliate program could bring in affiliate earnings. However, Only Natural Pet's dedication to the environment could be a conversion factor for some shoppers.
Affiliate Website Ideas
Have these top ten cat affiliate programs sparked any ideas for niche marketing websites? If not, I've got a few ideas to share here that you can use as springboards for your own websites.
For example, why not start a cat therapy website? Besides cat food and grooming supplies, your website could promote high-ticket cat training courses or video and photography equipment for capturing those irresistible moments.
What about a website centered on traveling with cats? A niche marketing site like this one could still promote photography equipment, but it could also easily cover harnesses, leashes, and collars as well as cat carriers. Nutritional supplements to keep cats healthy during their journeys could be utilized here, too.
Another interesting idea could be a website concerning software for and about cats. A website like this one could promote video games, virtual aquariums, and apps where pet owners with devices can ask veterinarians their questions.
Boost Your Affiliate Earnings
These 10 affiliate programs are just the beginning of what's possible. There are hundreds of ways to earn affiliate commissions with your website, including product reviews, top 10 lists, how-to guides, and more
But what about traffic and conversions? How do you make sure your affiliate links get clicked?
I used the affiliate training here to turn my brand new website into a six-figure income generator in less than two years. Build a business, not just a pocket-money side project!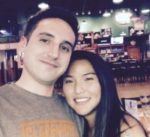 Nathaniell
What's up ladies and dudes! Great to finally meet you, and I hope you enjoyed this post. My name is Nathaniell and I'm the owner of One More Cup of Coffee. I started my first online business in 2010 promoting computer software and now I help newbies start their own businesses. Sign up for my #1 recommended training course and learn how to start your business for FREE!