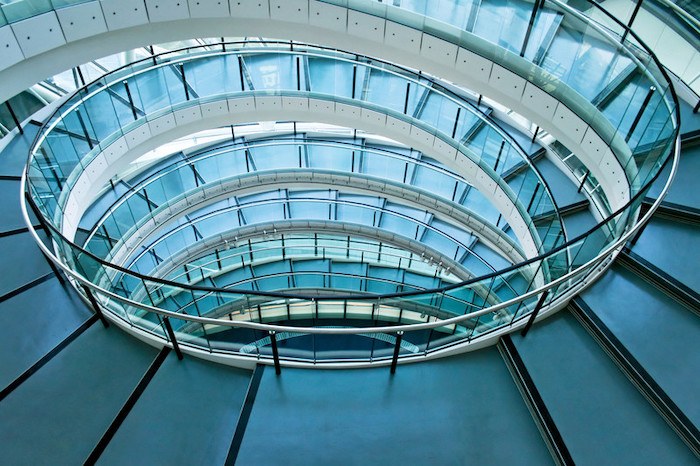 Let's take a look at whether or not a niche website owner, specifically someone building an affiliate site should create a subdomain for their website. Whether to use a subdomain has been a constant debate among search engine optimization (SEO) experts for years. The official statement from Google is that it depends on each business use case. While this is true, the search giant is also known for limiting the information that it shares with the public, so we have to crowdsource our answer from the experts, as well as anecdotal evidence.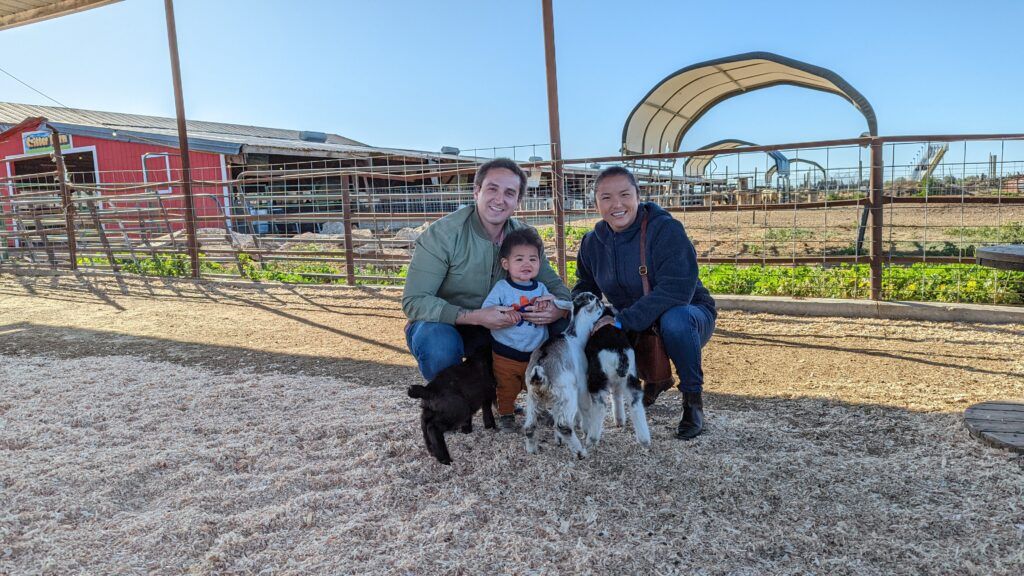 Are You Ready To Work Your Ass Off to Earn Your Lifestyle?
Are you tired of the daily grind? With a laptop and an internet connection I built a small website to generate income, and my life completely changed. Let me show you exactly how I've been doing it for more than 13 years.
Before you decide what to do, its better to understand all the variables involved so we can make a good educated guess, and make the best decision for our business. Using a subdomain or not can have an impact on search engine rankings, so we really want to get this answer right!
Answer: Most Of The Time You Should NOT Create A Subdomain
For most of you trying to build a niche website to earn money online, creating a subdomain is not only going to be a waste of time, it may even hurt your ranking and marketing efforts. For the vast majority of niche affiliate sites, just use the domain you buy, out of the box, as-is.
Even if you're super-duper obsessed with organization and OCD about how things displayed in the browser window, creating a subdomain is going to draw authority away from your main domain, and make it harder for you to rank. Just stick with https://mywebsite.com and call it a day.
What a Subdomain Really Is
The general misconception is that subdomains have to look like this: newsite.domain.com
Yes, that's a subdomain but is www.myname.com also a subdomain or domain? Most people would think it's the latter, but if your website uses the www before it, you're rockin' a subdomain.
By definition, a subdomain is a domain that is part of a primary domain name in the DNS (domain name systems) hierarchy. Therefore, if you have the www before your domain, it's a subdomain.
Subdomain vs. Subfolder
Both a subdomain and subfolder are extensions of your website. They live on the same server and may even share the same content. For the most part, search engines will crawl, index and rank them all the same.
The only caveat is that they're treated differently.
How Search Engines Really Treat Subdomains
As previously noted, the official Google statement is correct but there's plenty of important information that was left out.
It's true that a subdomain is treated as a completely different website even though it may be part of your primary site. Which means that you'll need to verify it in search console and configure settings as needed. Hence, overall performance is tracked separately.
You won't see the same tracked keywords under your primary domain and vice versa. Plus although it's not a requirement, a separate sitemap should be submitted.
Since your subdomain will be crawled separately, the time schedule that search engine bots use to visit each website may be different. In other words, different crawl budgets will be allocated.
How Search Engines Treat Subdirectories
Subdirectories are seen as part of the same website. So they are immediately understood and no additional work is needed in search console.
Business Use Case Matters
How you intend to use a subdomain should be the starting point of making your decision. If you're creating it because you think it's nice or neater to work with, then you're not using it correctly.
Here's an example. Assuming a company produces kids toys but recently opened a new department that manufactures vehicles, then it'll be appropriate to use a subdomain. Why? This is because it's a new niche, so they'll want to market each product separately.
In our example, the business created a new sector within the company. So naturally, they'll need a separate marketing and sales department for it. It's a similar situation with SEO, you'll need to promote your subdomains separately.

Advantages and Disadvantages of Subdomains
The following are the pros and cons of using a subdomain.
Pros:
Protects topical flow – Separating your website into sections based on their topics will protect your Topical Trust Flow. This is a method of measuring the authority and trustworthiness of a site within its niche, developed by Majestic SEO. So for instance, if your main site is about affiliate marketing and you're opening a section about IT support, then a subdomain is the best option.
Keep your blog separate – From a marketing standpoint, sometimes it can be wise to disconnect your content management system (CMS) from the main site with unique design and concept.
Cons:
More work – The amount of effort you'll need to get your subdomain niche site ranked is likely going to be equivalent to what it took for the main website. That's because you're diluting overall domain and page authority when you use a subdomain.
May need to upgrade your SSL certificate – A standard SSL certificate typically just covers the primary domain name. A UCC (unified communications certificate) allows you to add subject alternative names (aka SANs) to your SSL. If you need this upgrade, it'll be an additional cost to your business and most websites that add subdomains will.

Build separate backlinks – Since subdomains are treated as entirely different entities, you'll have to secure links separately for them. That's more work or money if you hire an SEO expert to do it for you.
May need to brand the subdomain – Google, in particular, has gone on record to state that branding is important for SEO. On the SERPs (search engine results pages), it looks like preferential treatment is being given to brands too.
However, I don't think that brands are being given any special treatment and here's why. A lot of good things about branding correlate well with search engine ranking factors. Things like brand mentions, query + brand name searches, user experience etc. All of these things improve trust.
They'll happen when companies do great brand marketing (i.e. Nike).
When we look at trust factors, the biggest trust signal in SEO is backlinks. Brands naturally earn more links because people are likely to trust them enough to link back.
So you may need to brand your subdomain, which involves designing a new or custom logo, promotion and more. It's all additional investments on your part.
Advantages and Disadvantages of Subfolders
If you choose to use subfolders, here are the pros and cons.
Pros:
No need to build separate backlinks – You won't be dividing your link equity, which means you can build links to your primary domain without worry of losing out on link juice.
SSL certificate will work fine – A standard SSL certificate will be enough for all your subdirectories. No upgrade is required.
Distinct branding is your choice – You won't need any additional branding, which typically involves more expense.
Cons:
More web pages – Normally when it comes to content, more is better as long as you're regularly building or attracting links to your website. If that's not happening, you can spread your link equity too thin, thus, impacting the rank of other web pages on the domain.
It All Boils Down to Links and Topical Flow
When you use a subdomain, you're essentially telling search engine bots that it's a different website. This means that every link you acquire to your subdomain is only going to add value to it. Even with good interlinking practices, you're still losing a tremendous amount of link equity.
Therefore, the only reason you should ever use a subdomain is if you're adding a new or completely different section of your site. You want to preserve the topical flow that you already have on the main site to avoid confusing the algorithms (a form of artificial intelligence).
But here's the thing.
When your topics are aligned with the kinds of links you earn, it increases trust with search engines. But when it's not, you decrease trust. Here's a quick example.
A finance website can have domain/wealth, domain/business and domain/real-estate. These are all relatable topics, so it's fine. The topical flow of their backlinks will match, thereby, making them more impactful.
But if the financial company adds a directory like site.com/Disney, it would cause problems with topical trust flow. So they're better off putting that on a subdomain to avoid relevance issues.
If your topics are relatively the same, then use a subfolder. You don't want to work even harder to get that section ranking on the SERPs. Do you?
For search engines, it doesn't matter what you do because they'll still crawl, index and rank it. However, if you want to keep your link equity concentrated and avoid the extra effort that comes with subdomains, then subfolders are what I recommend. By default, your WordPress website will be set up this way, leveraging "Categories" and "Tags" to create subfolders to organize your content.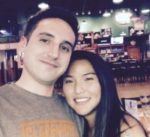 Nathaniell
What's up ladies and dudes! Great to finally meet you, and I hope you enjoyed this post. My name is Nathaniell and I'm the owner of One More Cup of Coffee. I started my first online business in 2010 promoting computer software and now I help newbies start their own businesses. Sign up for my #1 recommended training course and learn how to start your business for FREE!