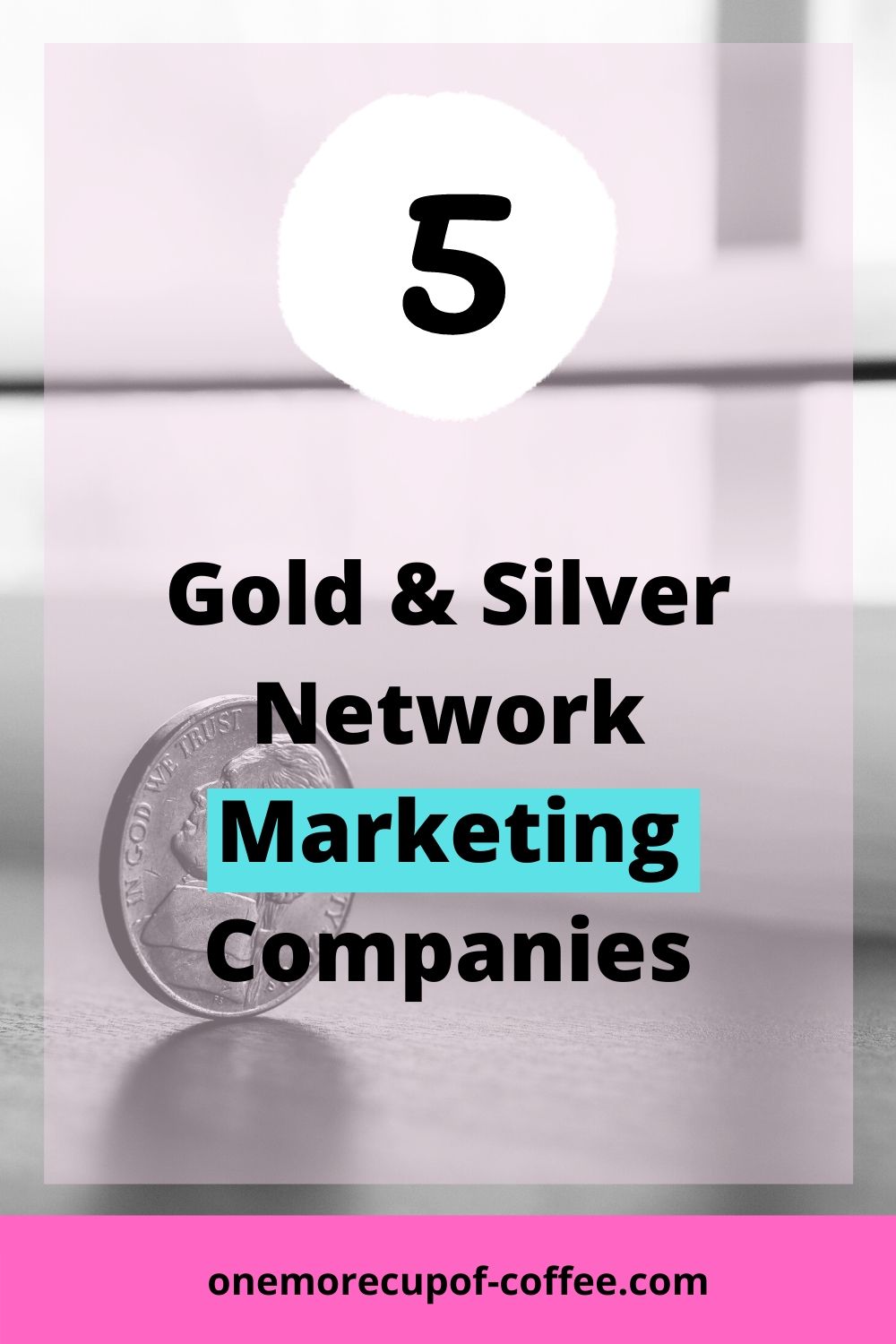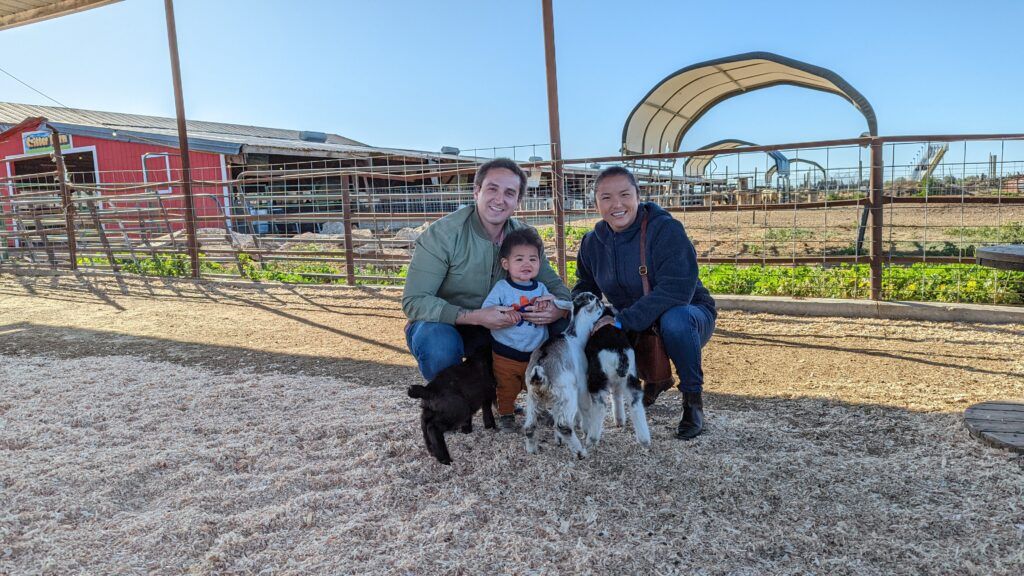 Are You Ready To Work Your Ass Off to Earn Your Lifestyle?
Are you tired of the daily grind? With a laptop and an internet connection I built a small website to generate income, and my life completely changed. Let me show you exactly how I've been doing it for more than 13 years.
Gold & silver network marketing companies offer an interesting way to make money. At least, that's the theory. Such companies often focus on fear about potential changes to the economy, along with the idea that precious metals offer a stable way to hold onto wealth.
I am fascinated with the idea of investing in gold and other precious metals. The approach is appealing to the right person in the right situation.
Many people are interested in precious metal investing, although I'd argue that more people would be interested in more modern financial products. Presenting such people with an appealing company could work as a way to make money.
However, it's important to mention that gold isn't as powerful for investment as you might think. Gold tends to retain its value over time, to a degree, but it also languishes compared to other assets like real estate or stocks. Part of the power of pitching a gold investment is a hedge against inflation, and well, the collapse of the current financial system.
However, in my mind, gold isn't going to be this amazing solution if the financial market collapses either. Let's be realistic, if that type of scenario does occur, there's a good chance that the value of gold will drop too. Even if it doesn't, there are plenty of more useful things to have on hand, namely bullets.
What, did you think everything would remain the same except you'd be handing over a chunk of silver to pay for your daily Starbucks latte?
These aspects don't make gold and silver worthless as products. It's simply important to be realistic before you start selling them. The last thing you want is to rely on over-the-top sales pitches that simply aren't true.
It's also worth mentioning that there are many different places that people can buy gold and silver. If you're going to make money from a network marketing company, then it's important that you trust the company and that the products are worth their price. You can also make money with precious metal affiliate programs, and ditch the whole recruiting/team building aspect.
With this list, we're focusing on the various network marketing options that give you the chance to sell gold and/or silver. We're highlighting the key features of each company, including their compensation plans and the individual products that they sell.

Gold & Silver Network Marketing Companies
Karatbars International
7K Metals
International Silver Network
SwissGolden Network
Global Intergold
1. Karatbars International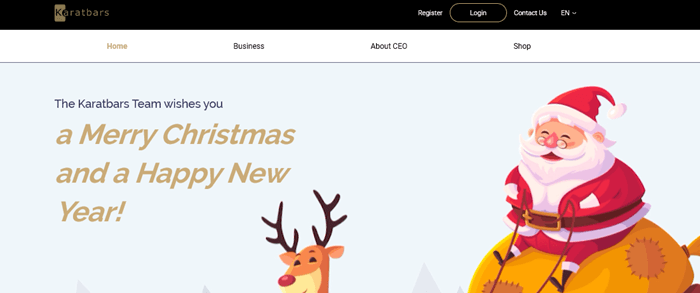 Focus: Gold and blockchain-related products
Minimum Cost: $135
Product Overview: Karatbars International initially offered just gold as a product. This was sold for higher than the market price for gold and was pitched with the typical hype that often surrounds the gold and silver industry.
Gold can currently be purchased from the company in the form of a one-gram card or a one-gram coin. Special cards are available too. These look different from one another, but contain the same amount of gold.
There are also some more unusual products. One is called CashGold, which is promoted as 'the future means of payment'. This appears to be bills that contain 0.1 grams of gold. The idea is interesting, but it's hard to imagine such bills actually being useful as a method of paying for something.
The company also has a K1 IMpulse Smartphone. This uses a blockchain approach that is designed to help completely protect data. The product is an odd choice for a company that focuses on gold.
Another product is Karat Merchant, which is meant to be a way to safely transfer cryptocurrency. It's difficult to say whether the tool is any good, as Karatbars International provides barely any information about what they are offering.
Commission Quick View: Compensation from Karatbars International really isn't appealing. Distributors simply earn a 10% commission on packages. These packages are for distributors, so it's not even clear whether you earn anything from sales to regular customers.
However, the team aspect is simpler than most companies. First off, you can earn 3% from the second level of your team and 2% from the third level. This is the only part of the compensation plan that uses levels.
For the rest of the plan, you're earning a flat commission rate from your team as a whole. It doesn't seem to matter where people are positioned in your downline. This is a refreshing approach.
The catch is that these percentages are small, starting out at just 0.5%. This can be increased up to around 5.5% by going up ranks. Each new rank offers an additional 0.5% commission.
The requirements to move through the ranks are relatively simple. The first eight or so ranks just require you to hit a certain number of points in sales. You don't need a specific team structure or anything like that.
It's only once you hit the top handful of ranks that you start needing a certain number of lines in your team.
Points are based on sales in Euros. Every two Euros is one point. You would need $400 in sales for the first team rank and $1,000 to reach the second. Those two ranks require accumulated sales.
After that point, you would need to make sales monthly, starting at $2500. Needless to say, most people won't hit those goals.
Final Thoughts: While it's nice that Karatbars International sells more than just gold, the company still isn't very appealing. The low compensation rate is a particularly big issue, along with the fact that you're mostly earning from sales to distributors.
2. 7K Metals

Focus: Gold and silver through various product types
Minimum Cost: $249
Product Overview: 7K Metals sells gold and silver in a variety of forms. This includes silver bars of 10 ounces and 100 ounces (for $186.30 and $1,852, respectively) and gold bars of 1 ounce and 10 ounces (for $1,511.15 and $15,228.50, respectively).
Some of these bars are generic, while others have interesting designs, such as an American flag. There are other sizes and prices too, enough to provide plenty of selection.
Another product type is the coins, which come in silver and gold. There are various designs to choose from and some can be purchased in bulk. Many of the coins cost just $20. That price is low enough that it might even get some skeptics interested in the company.
The final set of products to mention is the jewelry. 7K Metals offers some rings and some watches, which are largely based on coins. These don't tend to be cheap, but they are unusual.
The products from 7K Metals will tend to be higher than the spot prices for gold and silver. Some customers may not mind, as the coins and bars are at least interesting. There's also the chance that customers may not know about the spot price.
Commission Quick View: 7K Metals doesn't provide much up-front information about their opportunity. However, they do appear to be operating using a binary plan.
This type of plan means that your team is split into two legs under you. The amount you earn is based on how the teams perform compared to one another. In this case, you can make $1,000 each time 500 points are matched on one leg.
It looks like a $250 purchase will earn you 100 points, so you'll need around $1,250 in sales in each leg for each payment. You don't need to hit the target in a single week or even a month, but even so, this is a high sales goal to meet.
It's also concerning that you need to hit 500 points per leg before you even get paid out once. Most binary plans cycle at much lower sales targets than this.
There is also the ability to earn residual commissions from your team. Doing so involves hitting a monthly sales goal and having two people in your team who do likewise.
I imagine that you make money from sales too and that the plan has other complexities. However, details about the inner workings of 7K Metals are scarce.
Final Thoughts: The selection of products from 7K Metals does work well. While the products will be above the market value for gold and silver, the products are still appealing enough that they may sell.
However, the lack of useful information from 7K Metals is seriously concerning. It's not even clear whether you earn from individual sales.
3. International Silver Network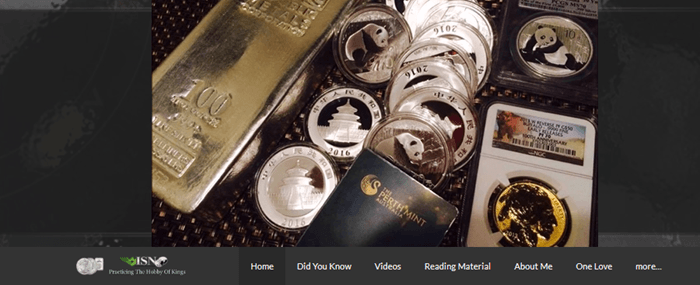 Focus: Silver coins
Minimum Cost: $9.97 monthly fee + $21.20 per month for a coin
Product Overview: As the name suggests, International Silver Network largely focuses on selling silver. They do this in the form of silver bullion coins. The coins follow designs from around the world, like Australia, the United States and Canada.
The silver coins are priced at around $20 each and contain one ounce of silver. At the time of writing, the coins cost $21.20 each. The exact price may change over time.
There appear to be other products too, including gold coins and bars. However, information for these is harder to find.
A very important aspect of International Silver Network is that the company focuses almost entirely on the potential to make money. They also use plenty of hype about gold and silver, including the idea that they are selling 'real' money.
That real money theme gets used regularly on the site, along with the idea that the economy is getting worse over time and that paper money is losing value. As we stated at the beginning of this post, such ideas are unrealistic. If something does happen to the economy, there are no guarantees that gold and silver will do you any good either.
This emphasis also tells you a lot about promoting the products. You would need to use similar pitches to get people to join International Silver Network. That's frustrating. It's always better to promote products that are desirable in their own right.
Commission Quick View: International Silver Network is frustrating in that you need to pay a monthly fee of almost $10 and you need to have an autoship of at least one silver coin. While these monthly costs are low, they do still take away from your bottom line.
As for compensation, there are a few different approaches. One is what International Silver Network calls its Core Commission. This comes from their ISN Advantage Auto-Saver Product, which seems to be an autoship of a silver coin every month.
Distributors receive $6 per month for each customer on the program. The approach provides residual commission. It could be a way to earn regularly without extra sales effort. Of course, this approach is only powerful if customers remain as members.
There is also an ISN Accelerator Bonus. This appears to be linked to the initial packages that distributors can buy. For example, the Silver Package costs $249 and provides a $40 accelerator bonus.
The compensation plan doesn't describe the ISN Accelerator Bonus well, but it seems to mostly come from packages that you sell to distributors, rather than sales to customers. Such an approach is frustrating, as you need to keep focusing on recruitment.
One other feature is a matching bonus from your team. Like most such bonuses, you would need multiple levels within your team to get a decent amount from this bonus.
Final Thoughts: The biggest problem with International Silver Network is the lack of information. It took a lot of digging to find the details that we've highlighted here and many critical pieces of information are missing.
Another problem is the hype. This gives the company a scam-like air. Even if they are entirely legitimate, the marketing style is likely to make customers hesitant.
4. SwissGolden Network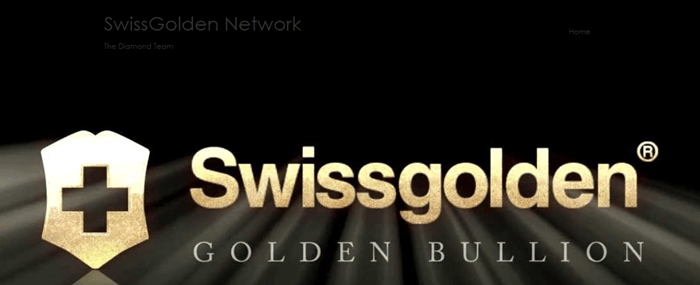 Focus: Gold bars
Minimum Cost: 220 Euros
Product Overview: SwissGolden Network has a more limited product selection than many of the other companies. They simply sell gold bars, ranging from 1 gram to 100 grams. These bars are 99.99% pure gold, which is the same as what other companies offer.
SwissGolden Network is another company that relies on rhetoric to make their products sound amazing. This includes the idea that gold is an amazing way to invest.
If that wasn't concerning enough, there's also the company's site to consider. The site is poor-quality and some of the phrasing just sounds bad. While the company's marketing and their website isn't an indication of their product quality, these two areas aren't encouraging.
After all, why would someone buy gold from a poorly presented company when they could get an almost identical product from a company that is professional and competent?
Commission Quick View: Earning from SwissGolden Network is a little unusual. For one thing, you don't earn directly from sales. Instead, the sales that you make help to finance your own purchases of gold.
The underlying system is referred to as a chain of tables, but it is not described well by SwissGolden Network. Details about the exact processes are scarce.
However, it looks like you need to sell a decent amount of gold before you are actually earning anything yourself. Some reviewers state that they never earned anything at all.
One reason for this may be that members apparently need to first buy a set of gold bars, worth 7,000 Euros. If you don't have that money, then you start with a prepayment and pay the rest through bonuses or your own money. The minimum prepayment is 220 Euros.
This style means that you're not earning from the marketing plan until you hit the total for your initial purchase. I suspect that most people would never get that high.
Even once you get to the desired target, it doesn't seem like you get your gold physically. It is stored in vaults at SwissGolden Network instead. If you want to make money, you sell the gold back to the company.
The process is just odd. Why should you have to go back and forth like this? There's also a good chance that you can't sell back gold until you hit that initial 7,000 Euro target.
There is an upline aspect to SwissGolden Network and distributors can be seen on forums trying to recruit other people. Details aren't provided for this aspect of the plan.
Final Thoughts: The style of SwissGolden Network is awful from start to finish. You end up working for gold that you never see. There's no guarantee that it even exists.
5. Global Intergold

Focus: Gold
Minimum Cost: 275 Euros
Product Overview: Global Intergold mostly sells gold bars, ranging from one gram to 100 grams. These are branded with the Global InterGold logo, but aside from that, they're just typical gold bars.
There are also limited edition products from time-to-time, such as gold bars dedicated to Aristippus of Cyrene. Still, at the end of the day, there is nothing to make the gold better than what other companies offer.
While the site talks about their gold bars, they do not have a sales page or pricing. Regardless of the reason for this approach, the decision does make Global Intergold appear less trustworthy.
Commission Quick View: The marketing for Global Intergold claims that the company isn't an MLM, largely because sales are made online and that the company has a global focus. These areas mean fewer one-on-one sales approaches, but Global Intergold still follows a type of MLM structure.
The company also follows a similar approach to SwissGolden Network. As in that case, distributors need to make a prepayment for their gold. This time the prepayment is between 5% and 15% of the total (which is 7,000 Euros again).
The compensation plan then provides rewards that help to pay for this gold investment.
Global Intergold uses a table approach to provide the bonuses that then pay off the gold. The table contains three levels and 13 orders. Members need at least nine sales at their first level, three at their second level and one at their third level. These sales need to follow a specific structure too.
This overall style does create a simpler compensation plan than many other companies. Of course, such simplicity does limit your potential income.
The idea of paying back a gold investment is frustrating too. This means that you're not really earning money, not in the same way that you would be with a conventional company.
Final Thoughts: Global Intergold is another company to steer clear of. Their style is concerning and there's every chance that you wouldn't make money at all.
Top Pick
None of the companies in this list are especially appealing. The pattern isn't too surprising, as gold and silver aren't a good match for the MLM model, as the current value of gold and silver can always be known through spot prices. This is very interesting to me, because it reveals the deceptive nature of most MLM companies and how their products are overpriced.
The presence of spot prices means that companies in this field have a very small profit margin. They simply cannot afford to be generous to their distributors.
The most appealing choice for the companies that we've featured is 7K Metals. One advantage is that 7K Metals has a decent selection of products. They even go beyond simply selling metal and offer some jewelry.
7K Metals also provides enough information to get a sense of the compensation plan, including the team structure. While the team plan isn't amazing, the information means that you at least know what to expect before making any decisions.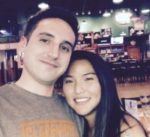 MLM Critic & Author: Nathaniell
What's up ladies and dudes! Great to finally meet you, and I hope you enjoyed this post. I have to be honest though. I'm not a big fan of MLM. Tried it. Hated it.
Affiliate marketing is cheaper, faster, and easier. See for yourself and join millions of other successful affiliates generating income from their blogs!
No inventory. No fees. No recruiting. 3 BILLION potential buyers online.
Reader Interactions