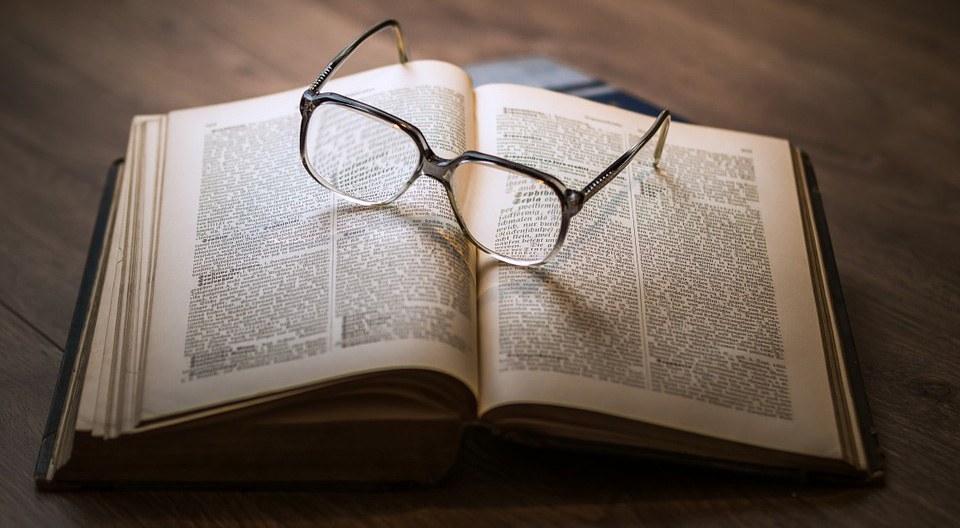 For anyone who loves reading and writing, there are countless ways to make money. One of the most common is book reviews, either on your own site, on Amazon or somewhere else. Another option is to get paid to write book summaries, which is what we're talking about today.
Book summaries may be a less common way to make money but it can work well. Plus, if you tend to read books in depth, you might find this idea more engaging than simply creating reviews.
Selling Book Summaries
The most logical way to make money is to submit book summaries to other sites. With so many books out there, site owners aren't going to have the time or inclination to read and summarize every book out there.
In most cases, these will be places that earn money from book reviews themselves.
For example, many companies provide comprehensive summaries of business books. This can include actionable information from the book, along with detailed breakdowns of key areas. In fact, if you want to sell summaries directly, such sites are probably the best place to go.
Unfortunately, book summary sites don't tend to advertise for authors. But, that doesn't mean they don't buy summaries. Many of them may also hire contractors to write summaries for them.
This means that you have to take the initiative and approach the companies. This will often include making a pitch about what you can do and how you fit in with their goals and style. The process takes time but even just one success gets you on the right path.
To get you started, here are some sites that sell book summaries. Many of these may also pay writers.
The Business Source
The Business Source is a comprehensive company, offering summaries for business-related books. Their full summaries are roughly 3,500 words long. For business books, that length makes sense, as the books will contain many important ideas. There are also other products, including a 1-page summary.
The site offers no information about writing for them but there is a contact form and a phone number that you can use.
Business Book Summaries
Business Book Summaries is a similar style to the previous example and provides contact information as well. In this case, there is no information about how long the summaries are. But, the emphasis is on business books, so they're likely to be at least 2,000 words in length.
Blinkist
The focus of Blinkist is different and the site offers summaries and 'memorable ideas' from a wide range of books. The emphasis is still on non-fiction books but the topic range is broader. As such, you don't need any business knowledge or experience to write for them.
The site is also incredibly popular, suggesting that they will hire more authors than others. Again, there is no information about writing for them specifically but you can check out their jobs section.
The site also has an affiliate program, so you could make money by referring people to it as well.
Another Approach
You can also sell book summaries on Amazon. These are often published as independent eBooks and some of them do make money.
However, if you take this angle – you need to be sure people will be interested in the summary. This typically means that you'd be focusing on non-fiction books, ones that might be expensive or comprehensive.
If you did summarize fiction books, your summary would have to be detailed and demand would still need to exist. And, bear in mind, books like Harry Potter or plays like Hamlet already have dozens of free summaries out there. You would have to offer something truly unique to make any sales.
Summarizing Books On Your Own Site
In many cases, building your own site and summarizing books there is more powerful. This gives you control over what you're summarizing and also means you can write about other topics as well.
One example is the site Samuel Thomas Davies. The blog includes various articles on self-improvement, problem-solving and related areas, along with a comprehensive book summaries section. Because the focus is intellectual, the books here are all non-fiction, including ones on business, philosophy, psychology and leadership.
James Clear has a similar concept, where there are many articles about self-improvement, along with a separate reading list. That page includes links to book summaries, along with some long lists of best books to read.
There are many other styles as well. For example, I've seen sites specifically on one genre of writing, such as science fiction or horror. Those sites offer a combination of reviews, summaries and articles on the genre.
Alternatively, you could build a site on whatever topic interests you – such as cooking, brewing beer or something else entirely. One section on that site could then be on books, while the rest is about other areas.
With so many different types of books out there, your options are pretty much endless. So, the main goal is to figure out an approach that people are going to be interested in that also relates to books in some way.
Making Money With A Blog
You can make money selling just about anything online, with enough effort. But, books are particularly easy. After all, many people who look for book summaries or reviews will naturally want to read the book afterward.
All you need to do is place prominent affiliate links to various purchasing options, such as hardcover, eBook and Audiobook. You can also simply rely on Amazon for sales. The site has a large range of digital and physical books, with more being added daily.
The site is also powerful at making sales on its own. So, if you can just get people onto Amazon, there's a good chance that they'll buy something – even if it isn't the book that you're summarizing.
Actually Writing Book Summaries
With a book summary, you're trying to explain the main concepts of a book within a relatively short amount of text. This includes highlighting main plot points, characters and events that occur.
Book summaries vary dramatically in length, depending on who writes them and their overall purpose. For example, the blogger James Clear offers three-sentence summaries of a range of non-fiction books. Those short summaries then link through to more detailed notes on each book.
In contrast, the popular site CliffsNotes offers comprehensive summaries of books, containing many specific details. For example, the Hunger Games summary from CliffsNotes comes in at around 2,500 words. The same site has summaries for individual chapters.
And, of course, there are summaries that fall somewhere in the middle in length and style.
Both styles make sense, as the audiences differ. The list from James Clear is perfect for people wanting to find the next book to read, while CliffsNotes is typically used by students who want to understand more about a book that they're going to be writing on.
Where does this leave you? Well, it means you must understand the audience and the purpose of your summary before you start writing.
If you plan to make money writing for other sites, then you'll need to take a close look at the other summaries they produce. This will let you match the style. If you're going to write for yourself instead, you need to think about the audience you hope to attract and the overall purpose of your site.
But, regardless of these parameters, there are some key approaches to take.
Be concise. Even long reviews need to be concise and to the point. Remove unnecessary language and choose your wording carefully.
Stick to the main points. No summary can ever cover all the nuances or complexity of a book, so don't even try. Instead, stick to the most significant ideas. If your visitors want more than that, they should be reading the book anyway.
Spend enough time with the book. Book summaries pull out the main points of a book. To do this, you have to understand the book you're reading. For some, this will be simple. But, for others, it may take more time. For example, many non-fiction books don't have a linear progression, so the main points are more difficult to find.
Don't analyze. There is a time and place for analyzing a book – and that's not the summary. Instead, the summary should be objective and should only focus on what the book contains, not what you think of it. Some bloggers have multiple sections on the same page, including a summary section and an analysis/review section. That style is fine – just don't analyze within the summary.
Avoid errors. This may be obvious but your summary needs to have correct grammar and spelling. Likewise, make sure your facts are accurate. A summary is no good at all if it misrepresents the book in question.
All-in-all, book summaries don't have to be difficult. They can even be enjoyable. Many people find them a powerful way to remember what they've read and to get more from the experience. If that applies to you, why not make some money from the process too?
As a writer, you have an in-demand talent that can be used to earn you TONS of money online. You can earn money freelance writing, for sure, but it's still just trading dollars for hours. Personally, I recommend starting your own website! Information is the currency of the internet, so why not leverage your talents to build yourself a serious online income! Learn how to create your own blog-style website and make money through advertising.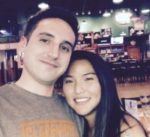 Nathaniell
What's up ladies and dudes! Great to finally meet you, and I hope you enjoyed this post. My name is Nathaniell and I'm the owner of One More Cup of Coffee. I started my first online business in 2010 promoting computer software and now I help newbies start their own businesses. Sign up for my #1 recommended training course and learn how to start your business for FREE!
Reader Interactions