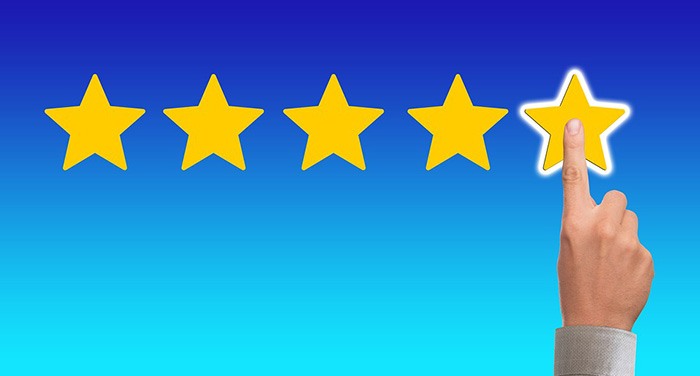 As an avid reader, I love discussing the books I've read and sharing insights with friends and family. Who doesn't love to share new knowledge? But, what if you could get paid to do it? Let's talk about how you can get a job writing book reviews, and put that passion and knowledge to work!
If this sounds interesting to you, you're in great company. A variety of individuals find this casual work appealing.
Budding authors and blog owners looking to establish a foothold in a specific literary community may find a company like BookLook Bloggers ideal – while this company does not offer monetary compensation, they do offer a free copy of the book.
Once written, you post your review on your own blog, directing traffic back to your site, making this situation one where you potentially can pool income from multiple sources.
This is also a nice option for someone looking to lightly supplement retirement income, who also enjoys reading. Or a busy college student may find this the perfect excuse to get in some recreational reading during the semester – I know because during my classes, I always felt I was too busy to read for fun.
Perhaps the prospect of a little extra cash can provide a practical incentive to help you reclaim your recreational reading time – and writing the reviews will help you to practice the composition skills important to your college classes!
While you do not need to be a masterful writer, knowing your basics and brushing up on your writing skills can only help, keeping in mind that experienced reviewers (who have presumably improved their reviews over time) often receive better pay.
Going in with a great writing game can help you to narrow that pay gap more quickly. If you need help getting confidence, try checking out a course at a site like Udemy or even Khan Academy's (free) grammar guidance pages.
While we are discussing pay: one thing to keep in mind with this job is that for most people, it's going to be best suited for part-time or extra income.
The rate of pay is often based on either the reviewer's experience or the book itself. Some companies provide only the books in exchange for the reviews, and do not provide additional (cash) payment – this is especially true for new reviewers.
So you may not begin earning income right away, making this an unsuitable option for those seeking fast cash. On the other hand, once you have more experience and find your niche, you will begin to see your individual earning potential and can plan accordingly.
Time is also a factor in terms of how frequently you will receive pay – after all, you can only review a book after reading it, and that can sometimes be time-consuming on its own unless you are the rare speed-reader. (Do keep in mind that most companies have turn-around time limits, ranging anywhere from 2-8 weeks.)
Still, if you love to read, it can be an easy and fun way to drum up some extra income without much extra effort.
Exactly how much effort are we discussing, you might wonder?
Personally, if I'm reading the book on my Kindle and I know I want to review it, I just highlight sections and take notes (with the Kindle reader) along the way.
Then when I'm ready to write the review, I open the synced Kindle app on my computer and use the Notebook sidebar to scroll through my notes and highlights, copying anything useful into my Word document, before I set out to write.
This makes it much easier to recall sections that particularly snagged my attention, and I can finish a 200-300-word review in as little as 20-30 minutes on a good day if I've done a good job of taking notes.
(Of course, some publishers provide hard copies – in this case, I use basically the same process, with Post-It flags to mark the pages and a physical notebook, making certain to mark my written observations with the pages numbers that inspired them.)
Now that you're a little acquainted with some best practices and outlooks, you're probably wondering: how exactly does one land this gig? There are many options.  This is a highly customizable path.
Start a Blog
The first option we discuss should definitely be that of creating a blog. As easy as it is, this is one of the first steps I'd recommend regardless of the route you choose.
As mentioned before, you may be able to monetize the blog itself with affiliate programs, like Amazon's Associate Program.
When you write a great review and post a link to the book (following Amazon's guidelines, of course), you'll create the opportunity to make money if others are influenced by your opinion and purchase through your link.
Also, by posting reviews in one place, you can have the side-effect of creating a personal brand that can help to make you a sought for the reviewer as opposed to having to always compete for work.
Many book review sites require that you post the review on your own blog, anyway, so when you come across these, you'll be prepared for this requirement.
Just be sure to pay attention to any requirements if or when you accept any agreements – some companies may not allow you to have affiliate links on the specific blog page where a review of their book is published, for example.
Hit the (Digital) Pavement
Another way to find books seeking reviews is through independent authors, who often provide their street teams with advanced reading copies of their books in exchange for reviews and grassroots support.
Where they wish you to post a review will vary, but many will want you to share on your preferred social media platforms in addition to leaving reviews on sites like Amazon or GoodReads.
This particular method is especially ideal for beginners because it may not yield many paying gigs, but it can help you to develop a name for yourself and to build your resume.
It is also not difficult to get into:
Do a search for "indie author genre," replacing the word "genre" with your favorite genre (I love self-help).
Chances are you'll come up with some articles for leads to these types of authors.
Once you find some authors that pique your interest, perform a search for their author sites.
On their author site, look for an opportunity to get an ARC
Many indie authors have Advanced Reading Copy (ARC) opportunities on their "contact me" page, or somewhere around their site.
If you can't find it, it also couldn't hurt to reach out to them to let them know you're interested in supporting them by providing reviews of their work, if they would like to include you in their street team. You'll want to be sure to link them to your blog so they can see your previous work.
Writers are increasingly choosing to publish independently, so there is a huge opportunity pool for this type of reviewer, whichever genre you prefer. And aside from any professional benefit, the community and relationships you can develop through this type of gig can be impressive.
This is an especially recommended method if you are yourself an aspiring author because you will have the opportunity to get involved in a grassroots marketing environment with other people who have similar goals.
(And keep in mind, if you love indie books, many paying sites prefer indie book reviews – so this is a good way to build your cred and resume.)
Work for a Reviewing Company
Some book review companies and websites, such as Civitas Press, may simply require that you sign up or complete an application. Others may wish to see copies of previous reviews or of your resume.
Typically, the latter requirements will be more necessary for paying gigs, so keep in mind that the effort you put into this can impact your bottom line.
If you want to make money for writing the reviews, this is where you want to pay close attention to how you approach things.
Again, having that blog established can be helpful for you to include (but also be prepared to have someone check out the caliber of your work), and any writing experience that you can truthfully list should also be emphasized on your resume.
Companies that provide monetary compensation include:
The US Review of Books
Online Book Club
Once Written
Any Subject Books
Women's Review of Books
Niche publications like Good Old Boat and Astronomy
Freelance sites like Upwork and Guru
Pay can be anywhere from $5 to $60+ per review, from the sites I've examined.
Final Thoughts
When you're starting out, don't be afraid to post reviews on recently published books that you've purchased yourself, specifically on sites like Amazon or Goodreads and on your own blog. You don't have to stick with just reviews either, book summaries can also be popular. You might even branch out and look into writing reviews or summaries as guest posts.
This will help you to get into the rhythm of things and hone your craft. You can often snag new, sale-priced indie books on Kindle for a couple of bucks or less, so this is no great investment.
Be sure to read the top-rated reviews after posting your own, so you can learn how other people see and talk about the same books.
This is indeed a community where people can help to sharpen each other's skills and insight, and again, relationships help with building an audience and are personally enriching.
If you wish to make money doing this, be sure to stay current and stay in touch with the community of your preferred genre.
Once you've established yourself, this will be more important than ever because if you can deliver consistent, high-quality reviews, you can pitch yourself to newspapers and other publications as a regular feature. You will want to be prepared for your success!
As a writer, you have an in-demand talent that can be used to earn you TONS of money online. You can earn money freelance writing, for sure, but it's still just trading dollars for hours. Personally, I recommend starting your own website! Information is the currency of the internet, so why not leverage your talents to build yourself a serious online income! Learn how to create your own blog-style website and make money through advertising.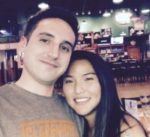 Nathaniell
What's up ladies and dudes! Great to finally meet you, and I hope you enjoyed this post. My name is Nathaniell and I'm the owner of One More Cup of Coffee. I started my first online business in 2010 promoting computer software and now I help newbies start their own businesses. Sign up for my #1 recommended training course and learn how to start your business for FREE!