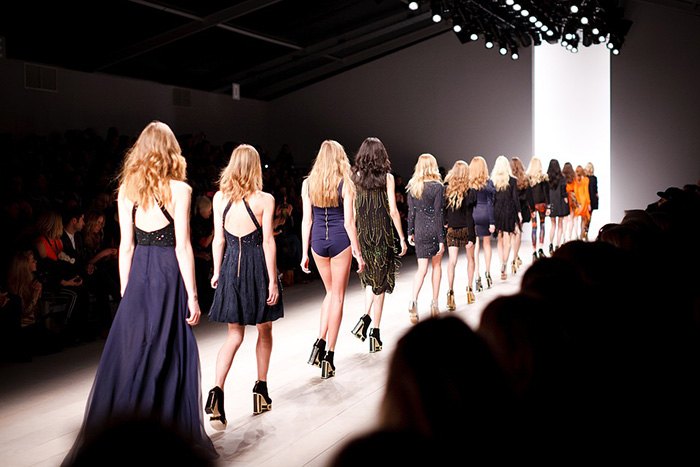 Are you a fashionista who stays on top of the latest trends in the world of couture? Have you always found yourself excited to see the latest magazine issues to learn what's new in the fashion and beauty industry? If you can write, I'll show you how to get paid to write about fashion.
Why Write About Fashion?
What could be better than writing about one of your favorite things? If you're a true fashion diva, you would be totally in your element and the best part is that you could do it from home in most cases.
There are many avenues you could take and explore in the fashion niche. You could talk about the latest trends, of course, and who wouldn't enjoy that? But, you could also find ways to write impactful articles that could make a difference.
You could try to change the way the world views body image, which could, in the end, help the self-esteem of those who aren't a size 0. Or of those who are a size 0. You could also focus on advocacy and talk about buying from places or countries that don't use child labor.
Like many niches, you can find niches within the niches. But most of all, you want to be relevant, yet different.
It's important to remember that fashion isn't just about the clothes. It's about the accessories, the shoes, the purses, jewelry, cosmetics, hair extensions, and so much more. It all goes together to bring together "the look".
One of the great things in writing about fashion is you just have to come up with a few, great, creative words. Then, add a splash of color by adding pictures of the latest styles or even retro fashion. Let's face it. This is an industry where a picture tells a thousand words. And a few pictures tell even more.
How to Get Noticed
This fashion industry could care less if you went to school for fashion. Editors and publishers want writers who know about fashion. So, there are some ways that you can prove that you do.
The first thing you need to realize is that a social media presence is everything these days, especially in a niche like fashion. It's an industry which thrives on a visual appetite. So, in this case, you not only need to have Facebook and Pinterest to post your portfolio ideas but also Tumblr and Instagram.
You could also join other fashion bloggers and go into business for yourself and earn money that way in various ways.
So, get busy posting terrific content and photos and be consistent. Eventually, your work might get noticed. You can also ensure that your posts get placed in your professional portfolio.
Everyone in the editorial world of fashion agrees that if you have an excellent portfolio in your arsenal that shows you have an eye for fashion, it doesn't matter where you went to school, where you've worked, or how long you've done it.
Publications You Can Submit Your Work To
The virtual landscape has changed the path for freelance writers in many niches and fashion is no exception. This is because, in order to get to the top, online sites have to publish lots of content fast and furiously, as opposed to standard print publications, which often gather articles for print 6 to 12 months in advance.
So editors are desperate for good content. And lots of it. TeenVogue.com does 60 to 70 stories a day with a small staff of 10 people. If you can get noticed and get your work out there, and become known as a dependable writer, you might just get a leg in. If you're someone they can depend on, they won't be so quick to let you go.
Remember, that your portfolio doesn't have to consist of primarily paid work. The idea is just to show the fashion world what you're made of.
When you do find paid work, the pay can vary highly from publication to publication, but a $20 an hour minimum is feasible.
Let's look at some of the top fashion magazines and sites:
Cosmopolitan
What fashion diva doesn't dream of writing for Cosmopolitan? It's not only the women's largest lifestyle magazine but one of the top fashion ones as well. It covers beauty, style, careers, relationships, culture, life and more.
More than 16 million women read the publication each year. Their goal is to empower women to embrace who they are and reach their highest potential.
There are two writer's guidelines – one for print and one for their website. The print magazine requires at least a six month lead time. Writer's are to submit their article by email or mail. The print issue rarely accepts pitches and prefers instead to work with seasoned writers, however, it's not impossible.
They require a 1,000 to 1,500-word article and photos are extremely important to enhance chances of acceptance. They pay 20 cents per published word and $200 to $400 on feature articles. Photos add $15 to $25.
If you manage to get published in Cosmopolitan, prepare to get noticed.
The website's guidelines are more open to freelance writers. They pay $100 per article accepted.
xoJane.com
They publish about fashion, beauty, unpopular opinions, and other topics. Their Beauty Dare section is quite interesting. The fashion writer has to try a wild beauty or fashion idea and write about it. This is one publication that is not your run of the mill fashion website. Prepare to experience something different.
They pay $50 for articles.
Refinery29
Refinery29 is immersed in the fashion and beauty industry as well as pop culture and related things. This is another publication that will get you noticed. They are huge! This website caters to the hipster crowd, and reports on the latest trends, no matter what they might be.
All the true hipsters gravitate towards Refinery 29. They are highly respected. Pay is unspecified.
Babble
So, admittedly Babble is not as glamorous or en vogue as the others that made our list, but they serve a purpose. They cater to articles written on lives revolving around parenting. But, they have style and beauty articles in their midst. And the pay isn't bad — $100 to $150 an article.
So what you want to do is create articles that center around parenting, like the best types of clothes to wear while chasing toddlers around all day, or which shoes not to wear on your 7 year old's field trip. Get the picture? Anyway, pitch them your ideas first.
There you have it. You really can use your love and knowledge of the latest trends to get paid to write about fashion. Isn't that every fashion diva's dream?
As a writer, you have an in-demand talent that can be used to earn you TONS of money online. You can earn money freelance writing, for sure, but it's still just trading dollars for hours. Personally, I recommend starting your own website! Information is the currency of the internet, so why not leverage your talents to build yourself a serious online income! Learn how to create your own blog-style website and make money through advertising.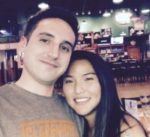 Nathaniell
What's up ladies and dudes! Great to finally meet you, and I hope you enjoyed this post. My name is Nathaniell and I'm the owner of One More Cup of Coffee. I started my first online business in 2010 promoting computer software and now I help newbies start their own businesses. Sign up for my #1 recommended training course and learn how to start your business for FREE!