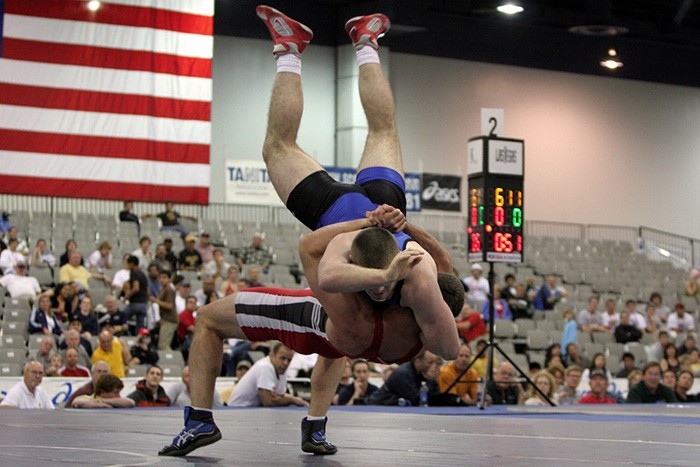 If you love wrestling, writing about it may be a natural step. This gives you the chance to talk about your passion and to examine matches, news and changes in the industry. You also get to write for people with the same interests as you. Here, I'm going to talk about how you can get paid to write wrestling articles, along with who is doing the paying.
Submitting To Websites
Wrestling is a popular sport and there are many sites that regularly write content about it. Many sites simply rely on in-house writers but not all of them. Instead, some sites will turn to external contributors. That style makes good business sense and is beneficial for writers too.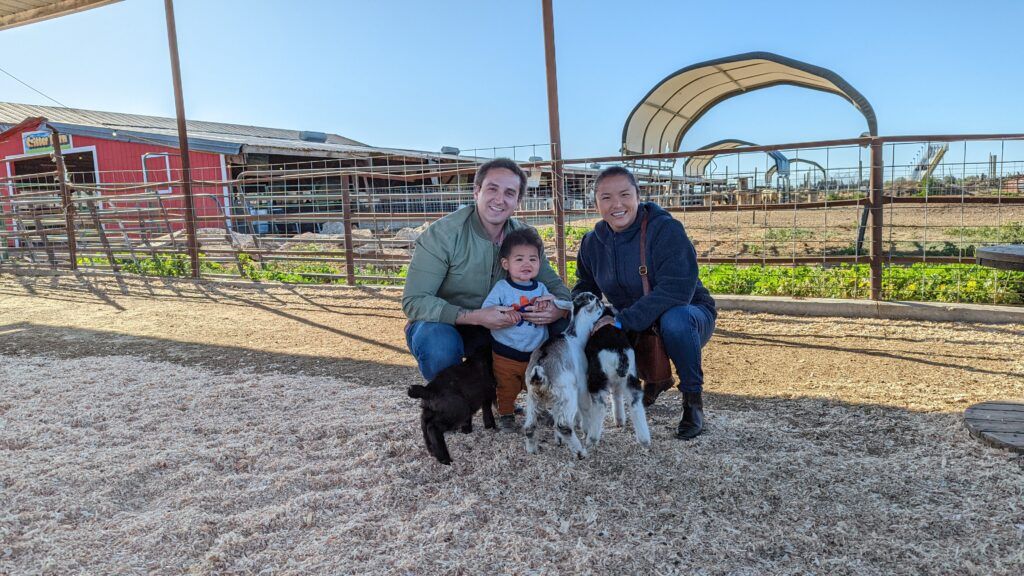 Are You Ready To Work Your Ass Off to Earn Your Lifestyle?
Are you tired of the daily grind? With a laptop and an internet connection I built a small website to generate income, and my life completely changed. Let me show you exactly how I've been doing it for more than 13 years.
The sites below are key examples of places that you can submit articles to. Some of these will pay you for your content, while others may give you income based on your traffic.
You don't have to stick to the list either. Instead, you can also look for any site that writes about wrestling. If they don't have a page for contributors, you could simply send them an email and pitch yourself as a writer. That process is surprisingly effective and you'll sometimes find jobs that were never advertised.
Cultured Vultures
As the name suggests, the general focus of Cultured Vultures is simply culture. As such, it is a large site that features articles from various culture-related, including movie reviews, gaming articles and books. They do also have an entire section dedicated to wrestling articles.
Cultured Vultures is an interesting option because they focus on supporting writers. This means they provide feedback about your work and may offer information about where you can submit articles to make money.
With Cultured Vultures, you do need to submit your pieces and have them accepted. But, the site is open about what they publish.
Cultured Vultures does also pay, based on views. New writers earn $0.75 per 300 page views. This goes up to $1 per 200 page views once you've published five articles with them. Those page views only count during the first week of publishing, so you work does have to get attention for you to earn money.
The site will pay if your articles get traffic past that point. But, they mention that this rarely happens.
As such, Cultured Vultures offers income but it doesn't pay well. You're also earning from traffic, so some articles might not make you any money at all. Even so, it can be a good place to start. If nothing else, they can help you be more successful later on.
Sportskeeda
Sportskeeda is all about sports content, including many pieces on wrestling. It follows a similar model to Cultured Vultures, where you need to get your content accepted. The site also uses a similar revenue-sharing approach. Again, this means your income is related to the views your content gets.
There is no information about income versus views on the site itself. However, Sportskeeda estimates that writers contribute 20 articles per month and earn around $200 for them. That's around $10 per article, which isn't horrible and isn't amazing either. But, this is just an average, so you could earn more or less, depending on your content and views.
The site is popular and getting published seems easy. Those aspects alone might make it a good option.
The Sportster
This site is unusual, as the focus is on money. But, they do publish many wrestling articles, especially ones that have some connection to income or celebrity status.
Your content needs to be 750 words or higher and the site pays out via PayPal twice a month. The site pays for each article that is approved, which means it isn't a revenue-sharing system. Even so, there is no information on how much you get paid.
Last Word on Pro Wrestling
Last Word on Pro Wrestling is another interesting site to try. They are currently looking for more writers and suggest that there is growth potential as well. To get started, you can submit information and a work sample (500 to 1,000 words) and see if they accept you.
The details on the site suggest that Last Word on Pro Wrestling does pay writers – through a remuneration plan. But, there are no details about how much you earn.
Without more information, the site is a shot in the dark. Still, writing a single sample isn't difficult and you would find out about payment before you start writing for them formally.
PW Mania
Unlike some of the other sites, PW Mania is specifically about wrestling. Back in 2015, they posted an article about looking for writers, which included information about applying.
It isn't clear whether the site is still hiring or how much they pay. But, PW Mania continues to produce content regularly, so there's no harm in pitching to them.
In this case, the company seems to hire people as staff. This might mean you end up with a paid position or with regular content to write. That style is more powerful than revenue sharing and has higher income potential.
Freelancing Sites
As with any writing field, you can also freelance. There are often jobs on sites like Freelancer.com and UpWork for writing wrestling articles. The pay varies dramatically as do the requirements.
In most cases, you would need to write on the topics that the job poster specifies. You may also need to follow specific guidelines. An example of this is the job below.

Here, the poster is offering $40+ per article. That's a pretty decent pay rate if you're just getting started, especially if you enjoy the topic. For anyone considering this, there are some complexities to consider.
Bidding System. Most freelancing sites use a bidding system. With this, writers will place bids for the work. These bids may include samples and how much the writer would charge for their
Competition. Many different freelancers use these sites and most jobs will have multiple bids, which are often high quality. This makes it difficult to land jobs, especially for general writing tasks.
Experience and Reputation. These sites often highlight the experience of the writer on the site, including reviews they have received. This system strongly favors writers with experience on the site. The idea is tough on beginners. To stand a chance, you often have to apply for low-quality and low-paying jobs.
Payment. Jobs will typically list a specific payment rate (like $40/article) but you may not get that. Instead, your pay is based on what you bid. In some cases, you'll have to undercut most other competitors to get the work. This means less money for your time – and you might not get paid all that much.
Clients. Freelancer sites offer various protections but you are still working for clients. Doing so is often frustrating and some clients will be unreasonable.
Reviews. The reviews you get can make or break your chances on these sites. This is an issue because reviews aren't always fair and misunderstandings can happen.
Time and Energy. Finally, you have to invest considerable time. The winning bids are typically ones that are targeted to the project in question and may even include samples or links to other work. Finding interesting jobs and creating good bids takes time – and you probably won't get most of the ones you apply for. That time factor adds up fast and can be very frustrating.
Even with their limitations, freelancing sites can work well. They are a powerful way to find jobs and opportunities are regularly uploaded. Some people use the sites to break into an industry and forge connections.
And, if nothing else, jobs from these sites might be a little extra money on top of whatever you earn submitting articles to websites.
Other Approaches
Beyond these areas, there are also some other ways that you can earn money with wrestling articles.
One example is pure revenue-sharing sites, like HubPages. With these, you often don't have to submit anything for approval and you can basically write on whatever you like. If you get enough traffic, the process can work. But, be warned, competition on the sites is often intense and there are many writers on there.
You can also simply look for a regular job. For example, positions like sports journalist and wrestling journalist do exist. Likewise, you could be a columnist that writes about wrestling or something similar.
For roles like this, you would need to look in places where jobs are regularly listed. This may include sites like Indeed or on the jobs/employment sections of major publishers.
And finally, you can write for yourself. That's an entirely different area with its own set of advantages and disadvantages. But, there is money to be made. There are also plenty of sports affiliate programs that you can earn from. And, many people love the chance to write whatever they want. That ability isn't something you get when working for someone else.
As a writer, you have an in-demand talent that can be used to earn you TONS of money online. You can earn money freelance writing, for sure, but it's still just trading dollars for hours. Personally, I recommend starting your own website! Information is the currency of the internet, so why not leverage your talents to build yourself a serious online income! Learn how to create your own blog-style website and make money through advertising.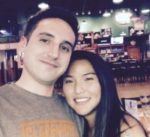 Nathaniell
What's up ladies and dudes! Great to finally meet you, and I hope you enjoyed this post. My name is Nathaniell and I'm the owner of One More Cup of Coffee. I started my first online business in 2010 promoting computer software and now I help newbies start their own businesses. Sign up for my #1 recommended training course and learn how to start your business for FREE!