Today I'm going to rant a bit about the idea of free money, something that surprising a lot of people are talking about. With Christmas coming around in a couple weeks I'm getting a lot of comments on my blog of people how to make extra cash for the holidays. A lot of those people were searching for "free" money.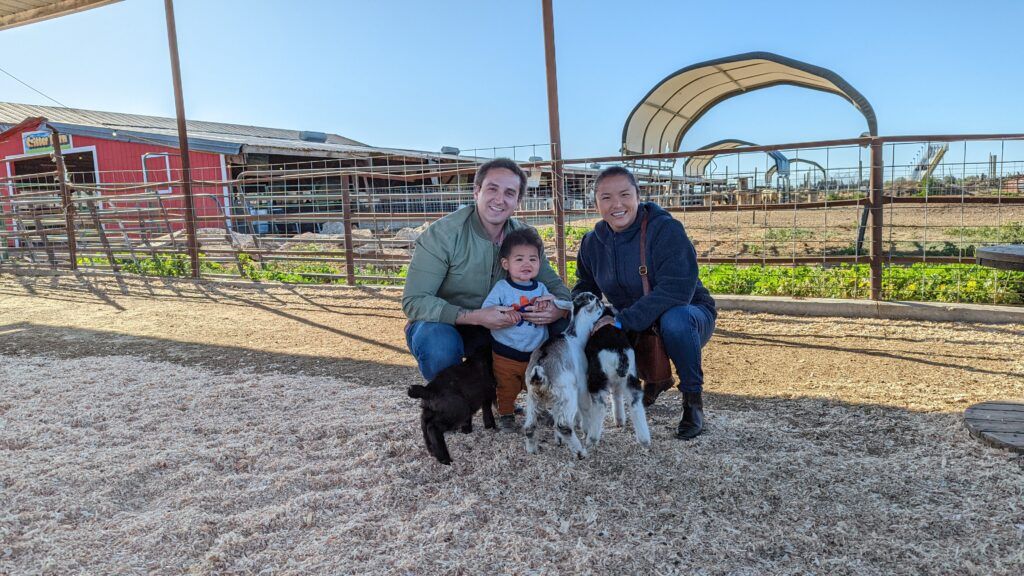 Are You Ready To Work Your Ass Off to Earn Your Lifestyle?
Are you tired of the daily grind? With a laptop and an internet connection I built a small website to generate income, and my life completely changed. Let me show you exactly how I've been doing it for more than 13 years.
What does that even mean?
Personally, I think if you are searching for free money the you probably haven't though it through, and aren't really sure what will turn up. You just want regular ol' money.
Well, if you end up on this article, I'll save you the time and headache of searching through a bunch of articles feeding you misleading information. In a nutshell, there's no such thing as free money. Money is exchanged for goods and services. It doesn't "cost" anything. One dollar costs one dollar. End of story. If you are getting money for "free" it's probably because you are doing something to get that money, meaning you are being paid.
Once you call it "getting paid to do something", then it doesn't sound very free, right? This is how these dumb websites like Penny Hoarder or Nerd Wallet scam you with misleading titles.
Articles About Free Money
This article from Penny Hoarder is called How To Get Free Money: These Companies Will Give You $1843. Interestingly, the permalink for that page is "these 16 companies are giving away $1660.25". I wonder why they changed it.
The first offer is for $10, and all you need to do is sign up for an account. Oops. Not really. For one, the deal is no longer valid. Second, you have to fund that account, meaning you need to put money into your trading account to earn $10. Third, it costs money to use that service. Rating: NOT FREE.
The second offer is to get $30 for completing some surveys. This is another BS scam. The time you spend completing a survey could also be considered work. This is not free money at all! You are getting paid to complete a task. The misleading title implies that you definitely get $30. What they don't tell you is that many of these survey websites require a minimum dollar amount to pay out, or require you to be a US resident, or only pay $0.10 for completing a survey, or a whole host of other issues. Rating: Not Free.
#5 on the list comes with a warning, saying that some people are not credited the free $20. #6 is a rebate for purchasing something through ebates.com. Um, if I have to spend $50 to earn $10, is it still a free $10? Nope. I had to spend money to get it. That's a rebate, coupon, or deal. It's not free.
The famous website Nerd Wallet is just as bad. Here's what they list on their article: 6 Ways to Get Free Money From the Government
Recover unclaimed money
Get down payment assistance
Find help with child care
Apply for college grants
Get tax credits for health insurance
Seek help with utility bills
At least their article is somewhat more precise in saying that it's free money from the government, and they stick to that theme within the content. Still, where does that "free" money come from? From other taxpayers. Someone's paying for it!
I'm not going to start the whole discussion here on whether or not it's ethical to take money from other people and redistribute it through social programs. But I am going to say that even if the government gives you money, it's still not free. Just by reading down the list you can see that it's impossible to get money just as cash with no conditions. You need to use it for something. Many times, you need to use the money for something specific like starting a non-profit, doing some environmental work, or whatever else the "grant" is for.
It's not money for you to do whatever you want with it, so according to me, it's not "free".
In another example, you can get down payment assistance for buying a home. The key word there is "assistance". That means you also need to come up with some of your own money, AND you need to be in the market for buying a house. If you aren't looking for a house to buy right now and don't have part of the payment sitting in the bank, then you can't access this so-called freebie.
The same goes with pretty much all the other items in the list. Help paying bills is not what I consider free money. There are conditions that need to be met such as being a single parent, in a certain area, making under a certain level of income. The number one catch here is that you must qualify for assistance, often meaning that your income needs to be below a certain threshold or you need to be part of a protected group to actually get access to this type of assistance. Free money isn't just for anyone!
I do think it's funny that the first item on the list, recovering unclaimed money, is a real long shot!
Videos About Free Money
Everyone is getting in on the action trying to attract gullible people. Even kids have figured out that that to make money from ads you just need to make a quick video with an enticing thumbnail. Claim that you have made some easy cash (It's 100% real 2017, Not Clickbait), and watch the Adsense money roll in. Here are two examples:
https://www.youtube.com/watch?v=y63J7tK9AsA
Notice how both of those videos use the same type of thumbnail. Hand-over-mouth, as if it's completely unbelievable, and a screenshot of money to show "proof" that it works. Well, both videos are essentially the same substance too. It's an app you download, and you fill out surveys or do other menial tasks to collect points, then trade them for money. Most of the time, people earn less than $1 per hour completing these tasks and never earn enough to actually cash out.
I'm not trying to pick on these kids, but those were the first two videos that turned up in my search. Pretty much everything else is similar, with their own twist about what you need to sign up for in order to get some cash.
The Truth About Making Money
The truth is that in order to make money, you have to provide something of value. That value is determined in the marketplace of goods and services. If you provide a high value service, or sell a high value good, then you can make good money. If you deliver something low value, like answering questions in an app, then you will not make very good money.
No matter how deep you search in Google, or how much you want it, "easy" money just isn't going to happen.
That being said, we are living in an incredible time. With access to the internet, you have more opportunities to earn money faster and cheaper than any other generation before you. All it takes is a $14 domain name and basic WordPress hosting to start your own website and earn income from it. There are many ways to monetize a website, including affiliate marketing, selling products from your home, drop shipping, or just Google ads.
Even cheaper, if you have a cell phone or camera, you can make YouTube videos for free and use those same monetization tactics. Promote products, do reviews, or just provide entertaining content and then upload the videos for free. In this case, your service is "entertainment", and you'll get paid according to how entertaining or useful your content is.
Free Money VS Free Opportunity
My recommendation to you is to stop seeking out free money, and start looking for free opportunities. Every moment is an opportunity to better yourself, and the better you are, the more chances you'll have to make money.
For example, would you like to make more money at your job? Instead of coming home and searching online for how to earn a few extra pennies doing surveys online, what about reading a book and learning more about the field you work in? Use your spare time to get better at your job and get a raise or climb the corporate ladder.
Hate your job? Use your free time to read about another field or take some classes in the evening. Better yourself, educate yourself, and you'll have more job mobility and job choice.
Yes, it may take months or even years for tactics like this to pay off. But if you are consistent, you'll see a lot better results than just looking for free government money or discounts for online shopping. You may end up with a better job, a different job, or even your own company.
My advice? Stop looking for free stuff, and start looking to improve yourself for better results.
That's pretty much my rant. I may add more to this post later about how to improve yourself. One great way is to start reading self-help books on topics you enjoy like investing, exercise, mindset, or business. There some very interesting ideas out there, and just one idea from a book could change your life!
A great example of this is when I read "Rich Dad Poor Dad", he talked about money being like employees in a corporation. To have a successful corporation, everyone doesn't do the same thing; they each have their own job. So you can assign some dollars in your saving to do one task, while others do another task. This is how diversification works. Some of your dollars are busy earning dividends in stocks. Others are doing easy work in a bank savings account. Some you can send out to do risky, but highly rewarding work like in cryptocurrency trading. If you send everyone to do risky work your entire business could collapse. If you have everyone working in the savings division you'll be safe but won't see any growth.
Anyway, the concept isn't exactly relevant to the topic, but it's just one idea that stuck with me for many years now, and I learned it in a book. The point is, reading about self improvement is a great way to start earning more money, and a jumping off point to finding lucrative opportunities for yourself.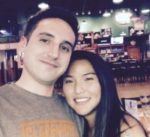 Nathaniell
What's up ladies and dudes! Great to finally meet you, and I hope you enjoyed this post. My name is Nathaniell and I'm the owner of One More Cup of Coffee. I started my first online business in 2010 promoting computer software and now I help newbies start their own businesses. Sign up for my #1 recommended training course and learn how to start your business for FREE!