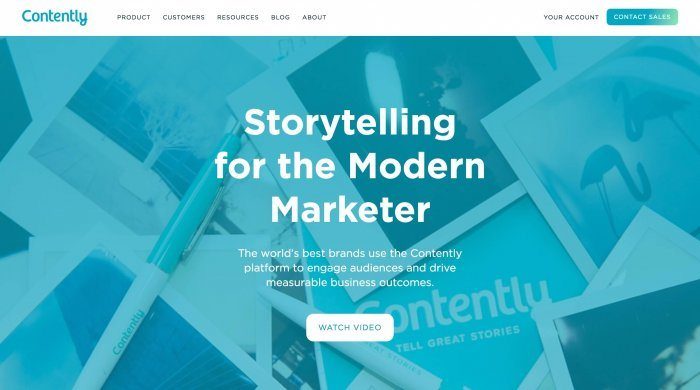 Contently for freelancers allows you a modicum of input beyond simply posting a profile and waiting. Writers can apply for jobs posted in the 'Finding Work' section; however, most jobs are geared towards knowledgable writers with a business background. The pay rates are competitive and professional, but you should come to the platform with relevant experience and education if you want to land any kind of work here.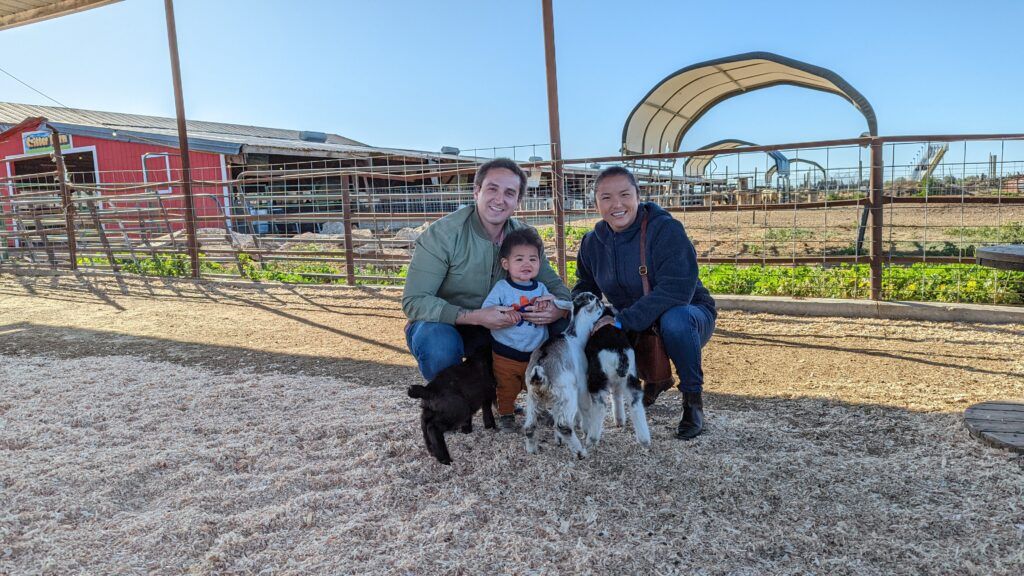 Are You Ready To Work Your Ass Off to Earn Your Lifestyle?
Are you tired of the daily grind? With a laptop and an internet connection I built a small website to generate income, and my life completely changed. Let me show you exactly how I've been doing it for more than 13 years.
GENERAL LOOK OF WEBSITE
The search engine results led me to contently.com which is the site for employers and markets itself as 'Storytelling for the Modern Marketer' boasting a list of clients that include Fortune 500 Companies—a slick and professional looking site.
At the bottom of the page, freelancers are directed to register at contently.net, which is titled, 'The Freelancer by Contently' and has the feel of an informal, yet professional, blog with a pop-up subscription box for tips and insights on how to be a better freelancer. The final site in the Contently family (contently.org) is harder to find as it's located on the bottom left of the menu bar under the title 'Contently Foundation' and is designed as an educational and professional resource for investigative journalism.
Finding the Freelance Site
Were you Successful Landing a Job in your Trial Period (one month)?
No I was not. Contently is not a bidding site so you are not able to actively participate in a job search unless you are invited. Freelancers post a profile and work samples and wait; however, you can be slightly more proactive by looking on the 'Find Work' blog and submit your profile and relevant work samples if you fit the requirements for that specific posting.
HINT: The publications and work samples listed indicate they are looking for experienced professional writers who have written for national and international publications and brands.
How was the User Experience?
Contently is not your usual platform because of the three parts— contently.com for employers and publishers; contently.net for freelancers; while conently.org is, in their words, "for the greater good." Initially this takes a bit of digging and getting it all sorted out in your head.
Basically the contently.net platform is the only relevant site for freelancers. Setting up your profile is fairly straightforward but actually figuring out how the site works is much more challenging as it is information-dense with freelancing blog posts but a bit scarce on how their particular platform works. Signing in is overly cumbersome because there is no 'Sign in' option; you must select the 'Build Your Portfolio' button, which takes you to the sign-up page, where, at the bottom it will say 'Already have an account? Sign in'.
HINT: The 'Help' menu is available when you are signed in on your profile at the bottom left of the page.
How was the Mobile Platform?
The mobile platform is equally as robust as the web platform. You can edit your portfolio from either a tablet or smartphone.
What Type of Verifications were Needed to Get Started?
To set up your free profile you enter some basic information then you will receive a confirmation link to add further information and work samples. Once you have received the email and completed the profile, if, and only if, it's accepted, you will be asked to complete the Freelancer Training.
Part One:
Name, email and phone number (not visible to clients)
Choose from the following writing related terms: (editor, writer, researcher, copywriter)
Fluent in: (list languages)
Location: (city and timezone)
Choose a password with a capital letter, symbol and a minimum of 8 characters
Once you have received the confirmation email you can fill out the remainder of your profile.
Part Two:
Projects (four methods to upload work samples): single URL to an article; project in PDF; import from Behance; import from client's website.
You are encouraged to use work that has a photo/image component.
What Do You Do: (5-6 word description like a tagline)
Photo: (professional or professional-looking headshot)
Contently will then search the web (based on the information given) and add links to your portfolio which you can edit or delete if it is not your work or not relevant.
You can then add a personal blog or website and the platform will generate the address of your Contently portfolio which you can share as long as you mark it public (yourname.contently.com)
Bio: (approximately 25 words)
You're fluent in: (choose your languages)
Skills list: (choose relevant skills)
Note that skills are not listed in your profile but are likely used internally when searching freelancers using various algorithms.
Social network links: Facebook (not personal pages); Twitter, LinkedIn, Tumblr, Instagram, Google+
Part Three:
Freelancer Training

An online multimedia test on writing, fact-checking, spelling, grammar etc. No plagiarism—one strike and you're out. The test took about 15 minutes.
How Long did it Take to Set Up a Profile?
One hour and 40 minutes to set up the profile and 15 minutes to do the Freelancer Training.
What Types of Jobs were Available?
Contently claims their top three types of work are in the technology, finance and B2B sector and that jobs can range from a basic 400-600 word blog post to in-depth data driven white papers. There were postings for business blogs and articles, managing editors, financial editors, legal writers, advertising and technology writers. Overall, I would say the jobs are geared towards freelancers with significant experience, background and education in finance, technology, marketing and law.
'Find Work' Section
Was there Competition? Regular Work?
If you click on the 'Finding Work' link it takes you to a series of blog posts about various jobs that they may or may not be hiring for. To be honest, the process was a bit of a mystery until I did some serious digging. According to this helpful infographic blog post freelancers should post a great profile, mark themselves available for work…then hope to get noticed. If you are chosen by the algorithm you will be invited to submit a pitch for the client's talent team. If you are selected by the client, you are assigned a story and will be paid once you submit the first draft. Freelancers should be expected to complete up to two rounds of revisions within 48 hours of submission.
To speed up the process, you can submit your Contently profile and some specific work samples if you are a good fit for one of the jobs listed on the 'Finding Work' blog; however, I did notice that the leading post was almost 30 days old. The posts are very comprehensive and list specific work samples they are looking for (e.g. clips or bylines from: MoneyAdvisor, Bloomberg, The Globe and Mail) as well as giving sample rates for articles (e.g. 300-700+ words with secondary source $380-630USD; 400-700+ words reported stories with primary sources $570-$890 USD).
Snippet of job posting
So, IF you can get yourself into this pipeline, it looks like there would be regular work, especially in a talent team. This was not the case for me.
What was the Range of Job Rates Available?
On the 'Finding Work' page, the jobs range from $275 for a 400-600 word basic blog post to $1400 for a 500-700+ word reported article with interviews and sources. White papers pay $1.50/word on average.
OVERALL COMMUNICATION & CLIENT EXPERIENCE
Were you Able to Find and Complete a Job in a Reasonable Amount of Time?
No. Though my portfolio was accepted and I did complete the Freelancer Training, I was not invited to pitch for any client team. I did search the 'Find Work' section several times but there were no positions posted that I had relevant experience to submit to.
If so, Was the Price per Hour or Fixed Price Worth the Time/Money?
If you DID get a job, the pay rates appear to be decent and I would say they'd be worth the time but since I didn't land a job in within the trial period I don't have firsthand experience.
Commission Structure
Clients are charged a 15% administration fee. Freelancers pay nothing.
Membership Options
Membership is free.
What were the Payment Options?
Freelancers are paid in USD using PayPal.
Personal Experience: Did You Get Paid?
Since I didn't secure a job in the trial period of 30 days, I wasn't paid.
Could You Make a Full-Time Income with This Website?
I think you could make a decent income from this platform providing you have a strong profile, relevant background and a comprehensive understanding of finance, technology and B2B writing AND relevant experience in top-notch publications or brands.
Would This be Good for Part-Time Work?
Yes, but as above, only if you had the relevant experience, education and background.
PROS, CONS, + UNIQUE ASPECTS OF UPWORK
What Made This Website Unique?
The Contently group (.com, .net and .org) of sites is unique in a couple of ways as there is a client-based site; a hybrid post-your-portfolio-and-wait platform with minimal opportunity to bid on jobs; and an investigative journalism community site. In terms of freelance jobs (contently.net), after posting your portfolio and being approved, you can take additional action to submit your portfolio and work samples for specific jobs but only if you are qualified.
The contently.net site which is titled 'The Freelancer by Contently' has a variety of blog posts than run from niche topics to general knowledge that are pertinent to freelance writers on Contently. If you're looking for the 'Help' section…don't get discouraged. It is only available when you are signed in to your profile and it can be located on the bottom left hand side.
The Freelancer Platform also has a page, which is an example of the community spirit of the brand, called The Rates Database which is an anonymous forum where freelancers can post rates received for completed article in significant publications.
What Were the Good and Bad Points of This Platform?
GOOD
Educational posts to help freelancers build a career and understand the marketplace
Free membership includes a public profile that is shareable
Good paying jobs if you can get noticed and start working
Decent amount of Canadian jobs posted (I'm Canadian so this is good)
Freelancers can get a good idea of the calibre of work expected an available if you look through the 'Finding Work' blogs as they are very specific
Payment via Paypal in USD
Clients pay the 15% commission
Freelancers are paid after the first draft is submitted (though 2 rounds of revisions are expected if necessary)
BAD
The idea is that you would be handpicked by a brand that works on the platform which means it's a waiting game though freelancers can apply for jobs posted on the 'Finding Work' blog.
The Contently brand is confusing at first as it encompasses three different platforms
If you sign in, you are 'in' your portfolio and can't access the 'Find Work' menu.
It is difficult to determine how exactly to get work…they could make it a bit clearer for those new to the platform.
The level of expertise, knowledge and experience required is significant
Two rounds of revisions are expected within two days of the first draft submission.
WOULD I RECOMMEND THIS WEBSITE FOR FREELANCE WRITERS?
General Opinion Based on Your Experience
'The Freelancer by Contently' (contently.net) is a comprehensive site with good paying jobs that focus on finance, technology, insurance and B2B clients, many of whom are Fortune 500 companies. The platform operates in over 60 countries and claims they have over 100 000 freelancers (which include photographers, graphic designers, videographers, journalists, researchers and writers). The freelancer platform offers great educational and professional development articles, though the nuts and bolts of how the platform works are less clear and accessible. The pay rates are decent which is reasonable as the expectations for education, experience and knowledge are high.
Would You Recommend this Website? Why?
If you are a writer with the requisite knowledge, experience and education I would highly recommend this website. By 'requisite', I would suggest a university degree in finance, business, law or economics; and/or career experience in banking, brokerage, insurance, public markets or management; or writing in one of these niche markets for a major publication. If you don't have published work in national or international publications or haven't done work for a small/medium sized corporation or brand I wouldn't expect much success from the Contently platform.
What Type of Writer is This Website Best Suited For?
This platform is best for experienced and knowledgeable native English-speaking writers with subject-matter expertise in finance, insurance, technology and B2B writing.
As a writer, you have an in-demand talent that can be used to earn you TONS of money online. You can earn money freelance writing, for sure, but it's still just trading dollars for hours. Personally, I recommend starting your own website! Information is the currency of the internet, so why not leverage your talents to build yourself a serious online income! Learn how to create your own blog-style website and make money through advertising.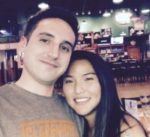 Nathaniell
What's up ladies and dudes! Great to finally meet you, and I hope you enjoyed this post. My name is Nathaniell and I'm the owner of One More Cup of Coffee. I started my first online business in 2010 promoting computer software and now I help newbies start their own businesses. Sign up for my #1 recommended training course and learn how to start your business for FREE!