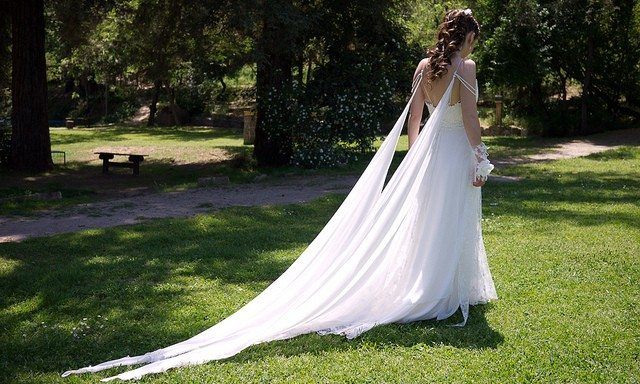 Affiliate Programs, Keyword Lists, and Niche Research for Wedding Dresses
In the future I want to do a post on niche research for weddings in general, but I thought that wedding dresses had enough interest to qualify it for its own niche research project. The traffic numbers related to wedding dresses is just astronomical (as you'll see below).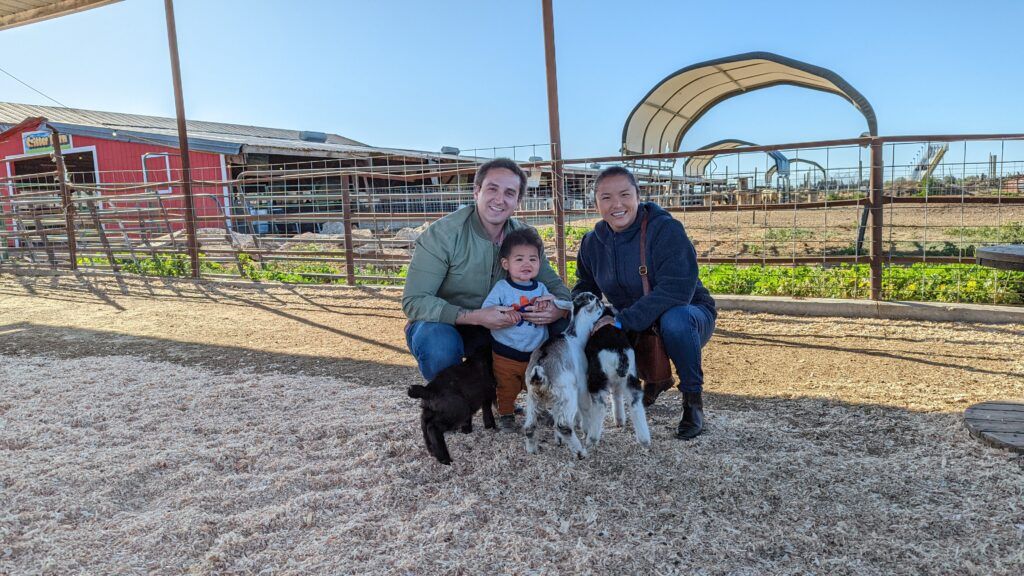 Are You Ready To Work Your Ass Off to Earn Your Lifestyle?
Are you tired of the daily grind? With a laptop and an internet connection I built a small website to generate income, and my life completely changed. Let me show you exactly how I've been doing it for more than 13 years.
With previous posts in other niches like camping and tax software, I struggled to find some super-high traffic keywords to share. Even the Yoga niche, which I was quite interested in, pales in comparison to wedding dresses.
I guess pretty much everyone in the world gets married at some point, so that might explain it. Weddings themselves don't seem to be in any kind of upward or downward trend though.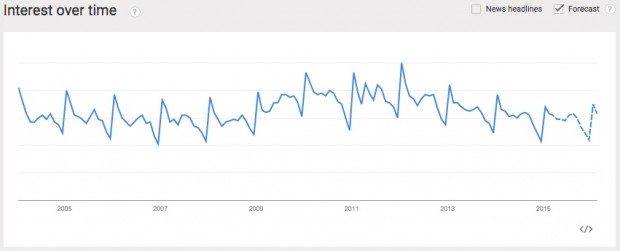 Some of the more interesting topics related to wedding dresses were
celebrity wedding dresses
dresses by designer name
type of weather or location specific dresses
bridesmaid dresses
buy dresses in [insert location]
design your own wedding dress
second hand (used) wedding dresses
specific styles of dresses
Top 3 Affiliate Programs
My Thoughts
Specifically talking about bridal gowns, I didn't find a huge number of unique affiliate programs (although, I do have an expanded list here). There are enough to talk about though, and you'll see my Top 3 choices below. I think if you broaden your search to "wedding themed" affiliate programs, you'll find much more available. I want to do an additional post on that topic, but will focus just on the dresses for this one.
Commissions rage from 4%-20%, and cookie length varies wildly. It was hard to tell which programs had active affiliate managers, but for some of these sites, you probably want to double check that there's someone you can contact with questions before you start sending people to their website.
Clothing is a tough niche to get into because buying clothes online can be a crap shoot. Finding the right dress, for that one day may make it even harder to close the sale. Check what return policies are, and read up on sizing so you can properly inform your brides before they start looking for a dress.
House of Brides
Signup URL: houseofbrides.com/affiliate
Focus: Women's dresses and accessories, including bridal dresses
Commissions: up to 4% (with performance based incentives) 120 day cookie
Comments: 4% is pretty dismal in the world of affiliate marketing, but on the $200-$2000 items that this store features, those are bad numbers when you break it down to dollars. They aren't the highest commission rate on this list, but they do have a great website. I was surprised at how poor a lot of these online retailers maintained their sites, so House of Brides made it into the Top 3 based on their selection of dresses, and how they displayed them online. This was probably the best site I saw IMO.
Everything on the site was very well organized by category of dress and style, including dresses for bridesmaids, mother of the bride, flower girls, and even dresses for other special occasions. Oh, and you can search dresses by designer name!
Like Discount .Com
Signup URL: lishaninc.com
Focus: discount formal dresses, including wedding gowns

Commissions: 8-12% based on performance
Comments: I chose this as my #2 choice because they had such a large selection of dresses available, and were moderately priced compared to other stores. Though it's nice to target high end customers, most people are going to be somewhere in the mid-range price level.
The site also includes very specific types of dresses, namely maternity and plus size dresses, which I think are AWESOME sub-niches to target.
The only thing that turned me off this website was the branding issues it's having. The URL reads "lishaninc", but the site is called "Like Discount", and the title of the page is "Women's Discount Clothing". I'm not sure how the focus on discount will resonate with your audience, or if the URL/Site title will be an issue.
They are also using a gmail address as their main contact address which is weird, but they do have a phone number (I haven't tried to call it).
The Celebrity Dresses
Comments: I always like to include a unique affiliate program in my top 3 choices. Celebrity weddings are extremely popular. Focusing part of a wedding dress website to famous weddings is a must. I'm not really sure how many people would actually purchase a dress based on what a celebrity wears, but it might be worth a try.
Many of the dresses featured on this website are dresses worn at various social events and not wedding appropriate, but they do have a section specific for bridal gowns.
If you find a celeb dress not on their site, you can email them and they'll find and add it!
Other Affiliate Programs
The Dessy Group
15% commission, 365 day cookie
Mediocre selection of modern wedding dresses $300-$600, 100% returnable, includes bridesmaid + mens selections. I'm confused why their affiliate program says it's "parasite free".
Her Bridal
8%-25% based on product value
large variety of dresses ranging from $170-$1000. Excellent commissions and a good product selection but their website was very slow for me, which will hurt your conversions.
Weddington Way
weddingtonway.com
4% commission, 60 day cookie
I think they are trying to be 'fashion forward', but I didn't think the dresses looked much like bridal gowns, and wasn't impressed by the styles. But then again, what do I know about wedding fashion?
Tiffany Rose
unknown %
UK based (standard shipping to US only $10. Expedited only $25), specializes in maternity dresses
Igigi
up to 12% based on performance
focus on plus size women, very small selection of wedding dresses
Confetti
unkonwn %
UK based, full wedding store, dresses listed by designer, links to local stores with dress in stock
Coast Stores
5% commissions
UK based but delivers to US. Site is confusing to navigate, but does have some good dress styles
Edressme
6%-10% commissions
website is a bit old looking +hard to navigate, a variety of dresses and prices if you take the time to look
Wedding Dresses Keywords Breakdown
Top 10 Low Competition Keywords (Searches/QSR)
pre owned wedding dresses size 12 (8/5)
where to buy wedding dresses online (120/5)
plus size wedding dress jackets (24/8)
create my own wedding dress online (40/10)
sell pre owned wedding dress (32/12)
dog bridesmaid dresses (72/34)
wedding dresses victoria bc (88/40)
pre owned bridesmaid dresses (75/46)
white maternity wedding dress (56/115)
bridesmaid dress patterns (892/118)
What's QSR?
Top 13 High Traffic Keywords (Searches/QSR)
beach wedding dresses (11448/166)
junior bridesmaid dresses (10004/172)
vintage wedding dresses (9908/230)
plus size wedding dress (9385/159
purple bridesmaid dresses (8639/178)
preowned wedding dresses (8433/230)
kate middleton wedding dress (7491/178)
short wedding dresses (5121/188)
maternity wedding dresses (5031/178)
princess wedding dresses (4603/247)
vera wang wedding dresses (4274/167)
modest bridesmaid dresses (3919/167)
wedding dress rental (3016/178)
Why Is This Different From Google's Number?
Though Google's Keyword Tool has improved in recent years, it still gives inflated (inaccurate) traffic numbers. The keyword tool I use takes data from a variety of search engines, not just Google. Remember that Bing + Yahoo own 30% of the search market.
Other Great Keywords (high traffic, low competition)
maternity wedding gown
second hand wedding dresses
casual plus size wedding dresses
informal wedding dress
maternity bridesmaid dresses
informal plus size wedding dresses
wedding dress hire
design your own wedding dress online
kids bridesmaid dresses
children bridesmaid dresses
plus size wedding dress designers
vintage style bridesmaid dresses
plus size wedding dresses under 100
pre owned wedding dresses
maternity wedding dresses under 100
pre owned wedding dresses uk
pre owned plus size wedding dresses
casual wedding dresses
unique wedding dresses
affordable wedding dresses
design your own wedding dress
lace wedding dress
selling wedding dress online free
discount designer wedding dresses online
design your wedding dress online
wedding dress cleaning preservation cost
kim kardashian wedding dress cost
Affiliate Marketing Action Plan For Wedding Dresses
Traffic is going to be the easy part. I think there's not only a ton of high traffic keywords for this niche, there are also many ways to find longtail keywords to squeeze into low competition areas.
Social is e-a-s-y. Pictures of dresses, weddings, and wedding locations will be awesome for Pinterest. On other social sites, I believe that most girls will be interested in looking at wedding related stuff even if they aren't currently looking to get married.
Celebrity weddings, new designer dresses, awesome or unique wedding ideas. Content potential is infinite.
However, I'm not quite sure how I would monetize the site with affiliate programs. There are some good ones to choose from as shown earlier in the post, but I just think women will be more picky. It's not like choosing flavor of protein powder or a podcast mic that you can just buy and return if you don't like it.
Plus, I think most women will be trying on dresses IRL.
Unless you really dig into these programs and find an awesome system that just blows people away (enough to go a non-traditional route), I think the site may be better monetized in other ways.
The easiest will be Google Adsense. Once you get those Adsense ads on your site you can also see what type of ads people are being served. Where are PPC marketers spending their money? Can you try to work with these companies and eventually ditch Adsense?
Of course rending ad space on a high traffic site will be a piece of cake, so sites like buysellads.com can be looked at when traffic starts rolling in.
A route I haven't personally tried yet but worth looking into would be working with local stores. You could do interviews with stores and make commissions based on referrals or "Top 3 stores in X location" style posts. Local has a lot of potential as well, but would probably involve more groundwork on your part (calling, emailing, visiting) rather than just writing the blog.
Good site to spy on: www.dressforthewedding.com. They're still actively blogging and monetizing their blog with affiliate programs.
Need Extra Help?
There's a ton of traffic potential for the wedding dresses niche, but do you know how to make your site so people can find it? Are you confident enough that you can find more keywords and having enough content ideas to keep your website going 5 years from now?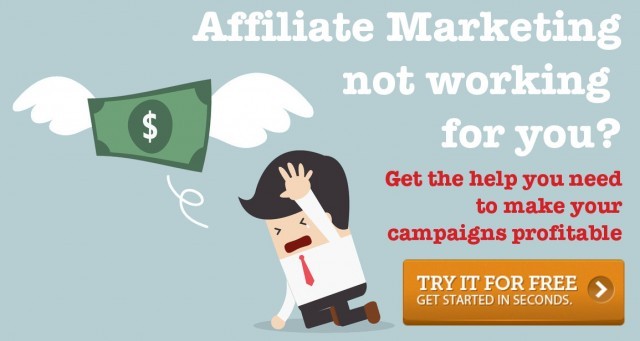 ---
What do you think about the potential for a wedding dresses niche site?
Would you enter the market in a different way?
Do you think women would actually buy dresses online?
photo credit: Francisco Osorio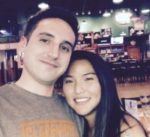 Nathaniell
What's up ladies and dudes! Great to finally meet you, and I hope you enjoyed this post. My name is Nathaniell and I'm the owner of One More Cup of Coffee. I started my first online business in 2010 promoting computer software and now I help newbies start their own businesses. Sign up for my #1 recommended training course and learn how to start your business for FREE!