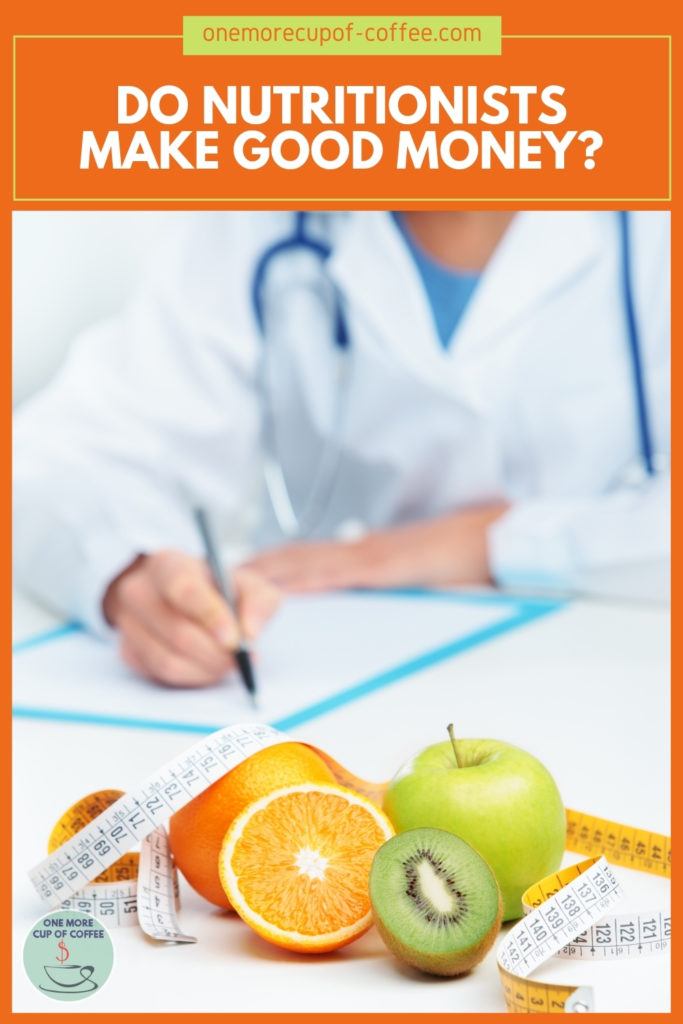 The first nutritionist I ever met was a quiet but warm-hearted young mother who was on a personal mission to educate the people she met about portion sizes. She was determined, organized, compassionate, and charismatic—which, according to Career Assessment Site, are great attributes for nutritionists to have.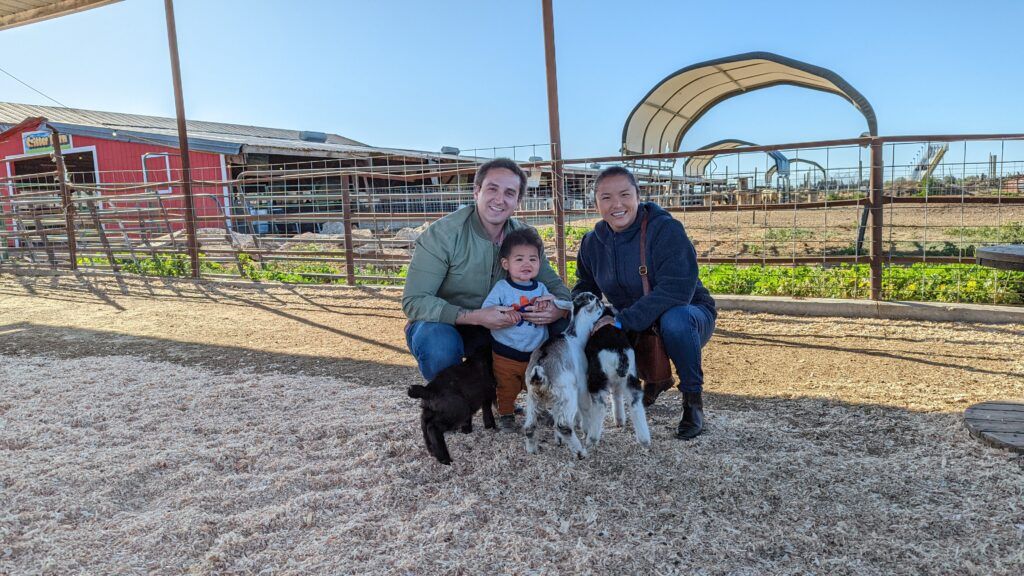 Are You Ready To Work Your Ass Off to Earn Your Lifestyle?
Are you tired of the daily grind? With a laptop and an internet connection I built a small website to generate income, and my life completely changed. Let me show you exactly how I've been doing it for more than 13 years.
Because of the mix of compassion and organized thinking, many nutritionists fall into the Myers Briggs personality category of ISFJ. People in this category are often called the caretakers of the world because they're heart-centered, routine-driven people who like to provide stability and safety for the people around them.
As workers, they are observant, dedicated, hard-working, and loyal. All of these traits can contribute to a nutritionist's career. Dietitians and nutritionists take charge of the nutritional well-being of their clients, which can include tasks such as educating their customers, creating meal plans for them, developing full nutritional programs, and ensuring that food companies are following health-related guidelines.
Nutritionists can work in a number of different industries. They can work for food companies, for the government, as private consultants, or as part of a team in conjunction with other health or medical professionals.
People who are passionate about health and the human body could do well as dietitians or nutritionists. Alternatively, people with ISFJ personality also do well as counselors, teachers, family physicians, and veterinarians.
Do Nutritionists Make Good Money?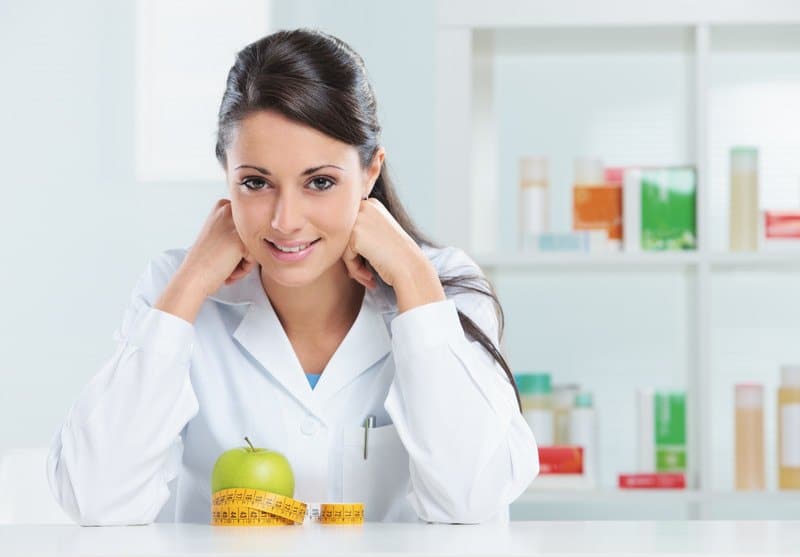 What's The Median Salary For Nutritionists?
In 2019, the median salary for dietitians and nutritionists in the United States was $62,270 per year or $29.46 per hour. On the high end, the top ten percent earned more than $87,360, while the lowest-earning ten percent earned less than $38,890.
The industry that dietitians and nutritionists work impacts their pay range. The top-paying industry includes merchant wholesalers. Dietitians and nutritionists working in this industry make an annual average salary of $84,770. If they work for the federal government, they earn an average salary of $72,990 per year. In the scientific research industry, they earn an average of $70,200 per year, and in outpatient care facilities they can earn an annual average of $68,460. Those working for local hospitals and local government entities, such as schools, make less, with respective annual average salaries of $63,340 and $55,760.
The salary that dietitians and nutritionists can earn varies from place to place across the country, too. California, which hires the most nutritionists in the nation, also pays them better than other locations, with an annual average salary of $77,040. Other top-paying states include Alaska, where nutritionists can earn an average salary of $72,640 per year, and Massachusetts, where they earn an annual average salary of $72,610. The top-paying rural area in the nation is rural south Florida. Nutritionists working in this area earn an average annual salary of $111,920.
Other areas don't pay as well. The Iowa City area in Iowa pays nutritionists an average of $42,300 per year, while in rural east Georgia, nutritionists earn an average annual salary of $29,460.
Experience matters, too. According to PayScale, nutritionists who are just starting out make around $19 per hour, while those with 5-9 years of experience earn around $23 per hour.
Nutritionists who want to improve their salary could look at moving to other areas in the nation where the demand for their skills is higher. They could also look at lateralling over from one industry to another. For example, a nutritionist working for a local school district could move into a job with a research and development company, the federal government, or a food company.
How Do Nutritionists Make Money?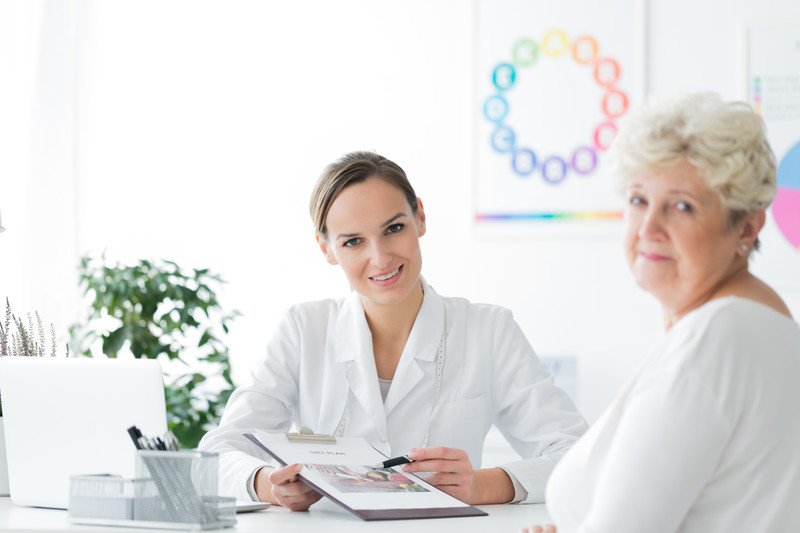 There's such a wide variety in the industries where nutritionists work that it can be difficult to describe the typical tasks a nutritionist can do in a workday.
Nutritionists who work with the public, such as in a gym, nursing home, or a hospital setting, have the responsibility of assessing their client's nutritional needs. They can then create specific dietary plans to help clients meet weight loss, fitness, or general health goals. In some settings, this can include providing medical nutritional therapy for clients suffering from certain diseases, such as kidney disease. Nutritionists often work with diabetics to help get their blood sugar stabilized.
In an organization, such as a school district or a prison, management nutritionists make meal plans for groups of people. Responsibilities in these types of jobs can include tasks such as overseeing kitchen personnel, ordering food and supplies, and managing day to day business.
Nutritionists are also responsible for assessing how their proposed dietary changes are impacting clients, making adjustments, and supporting them with continued nutritional therapy. This can include staying abreast of new scientific studies.
Around 30% of all nutritionists in the nation work in a hospital setting. Government settings, nursing home facilities, and outpatient care centers also hire a large number of nutritionists. Only four percent of the nutritionists in the nation are self-employed. Most nutritionists work full-time, regular hours, although some work weekends or evenings to accommodate clients who can't meet during weekdays.
Whether or not a nutritionist gets paid overtime depends on the job description and whether or not the position is salaried. If a nutritionist is paid by the hour, he or she is more likely to be paid overtime than those who have salaries and are paid for the work they do rather than for the number of hours they work.
Dieticians and Nutritionists do have opportunities to join unions, such as SEIU Healthcare.
Do Nutritionists Have Good Job Satisfaction?
According to U.S. News, dietitians and nutritionists rank six on a scale of 1 to 10 for overall job satisfaction. Subcategories for work-life balance and future growth both ranked 8, while job market and stress both ranked 6. The job salary came in at 6.1.
Overall, the nutritionist career ranked #24 in the best healthcare jobs category and #88 in the 100 best jobs category.
Owl Guru backs these findings up with a survey of its own. This survey showed that 74% of nutritionists rated their job satisfaction high, while 78% said their jobs are meaningful and valuable to other people.
Being able to help other people become healthy could be one of the top emotional perks for nutritionists, but there are some tradeoffs with this career, too. For example, nutritionists can help people turn their lives around, but they also have to study a lot and really understand nutritional science. They have good earning potential and job growth, but they need a solid education, licensures, and continuing education.
Pros:
Dietitians and nutritionists have good earning potential with a median salary of more than $62,000 per year.
Nutritionists can help people preserve or regain their health, which can be emotionally rewarding.
Work hours are generally full time and steady, with a great work-life balance.
Cons:
Most nutritionists need at least a bachelor's degree, and some positions require a master's or doctorate degree.
Nutritionists need to stay abreast of new nutritional developments.
Nutritionists are not considered the same as registered dietitians in some areas, which can cause some confusion when it comes to job eligibility and similar issues.
What Are The First Steps To Becoming A Nutritionist?
Most dietitian and nutrition positions require at least a bachelor's degree in a nutrition-related field such as public health nutrition, clinical nutrition, food service systems, food and nutrition, and dietetics. Some require a master's degree or doctorate degree. The courses that students in college take will focus on nutrition, but they could also cover subjects like chemistry, biology, and even psychology.
There are several great universities across the nation that offer nutrition and dietetics degrees. According to U.S. News, some of the top options are Alcorn State University in Massachusetts, Andrews University in Michigan, and Baylor University in Texas. Students wanting to look at accredited online options might be interested in North Carolina State University, Tufts University, the University of Illinois at Urbana-Champaign, and the University of Madison-Wisconsin.
Both on-campus and online options require hundreds of hours of supervised training through internships following graduation. These internships typically include at least 1,200 hours of training. Some institutions will help set up internships for students in graduate or undergraduate programs. If not, students may have to apply for or arrange their own internships through job boards or other means.
Most states require nutritionists to become licensed once they receive their college degrees. Others require certification or registration with the state, and a few don't have any requirements at all. For those requiring licensure, passing an exam is part of the process. There are a few different ways to do this.
Many nutritionists choose to obtain their Registered Dietitian Nutrition (RDN) credential through the Commission on Dietetic Registration. This fulfills the licensing requirements for some states. Other nutritionists opt for the Certified Nutrition Specialist (CNS) credential, which also meets licensure requirements in many states. This credential is offered through the Board for Certification of Nutrition Specialists.
Once a nutritionist has completed a degree and become licensed, they are eligible to enter the workforce. However, they are generally required to take 75 hours of continuing education credits every five years to keep their certifications and licenses.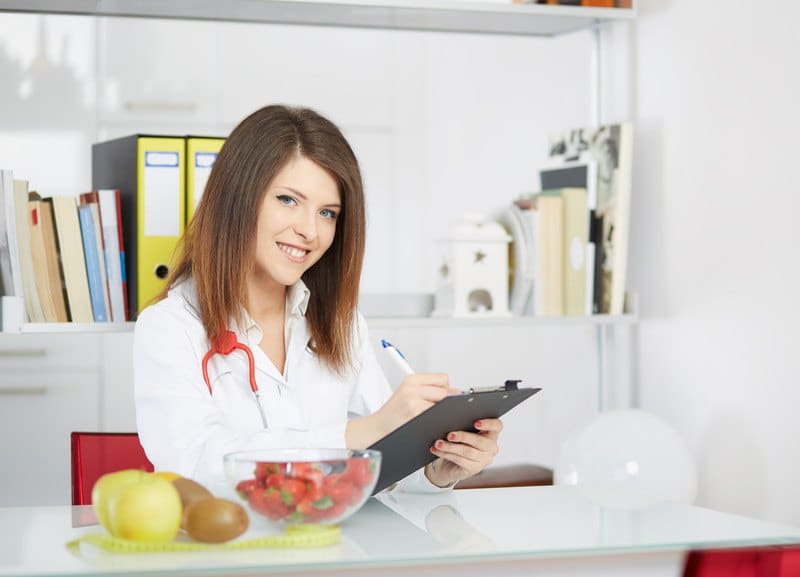 Do Nutritionists Make Good Money?
Nutritionists invest a lot of time and effort in college degrees, certifications, and licensing for the opportunity to serve the public by providing grounded nutritional support. But do they make good money?
The answer is yes, they do. Nutritionists have an annual median salary of more than $62,000. Beyond that, the work-life balance, future job outlook, and overall job satisfaction for nutritionists are fantastic. People who want a career with a purpose that allows them to make a positive difference in the lives of others could thrive as nutritionists.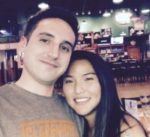 Nathaniell
What's up ladies and dudes! Great to finally meet you, and I hope you enjoyed this post. My name is Nathaniell and I'm the owner of One More Cup of Coffee. I started my first online business in 2010 promoting computer software and now I help newbies start their own businesses. Sign up for my #1 recommended training course and learn how to start your business for FREE!