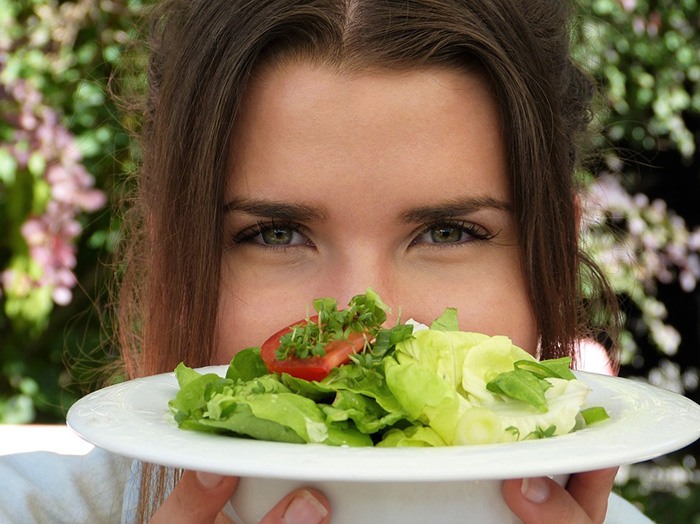 With health through wellness becoming a priority for many Americans, the field of nutritional guidance grows steadily, with a healthy career outlook for the future. If your passion is to help people to maximize their health potential through diet, then I'm here to show you the best jobs for nutritionists.
Career options for a nutritionist are more flexible than you might at first think. While some nutritionists may work under a clinic or hospital umbrella, others freelance or establish their own practice.
Some even work for the government, while others lead ambitious business and industrial careers. Nutrition is one field where formal education comes strongly recommended.
An associate's degree can help you get your foot in the door, but you cannot be a registered dietitian without a four-year degree, and many jobs in this industry require that you be a registered dietitian.
A bachelor's degree will give you access to most jobs, while a master's degree can help to boost your earning potential and stand out from the competition.
You can also expect to need to complete licensing and certification requirements established by the state in which you wish to practice, possibly dependent on how you want to practice.
This is definitely a field where passion and enthusiasm will be a boon. No matter which environment you work in, you will definitely want to keep up to date with the current trends (and also research them to determine their validity) in order to best serve your clients or patients.
Read on to learn about the different jobs that are open to you as a nutritionist.
Nutritionists in the Government and Politics
As members of the second most popular field for nutritionists, these workers are valuable members of political and government concerns.
If you think you would like to help influence policy to improve public health through regulations and reform, and enjoy building credible, researched arguments for the same, this would be an excellent career choice.
Nutritionists interested in making a national difference can act as resources to legislators and work with government agencies such as the FDA or USDA.
They can participate in developing health care reform best practices and guidelines, they can act as auditors in regulatory firms, or work as lobbyists for state and federal government.
The salary for these types of positions will vary, and these are the types of jobs where commitment to the cause should be as important a consideration as compensation.
Nutrition-based Health Professionals
Some nutritionists choose not to work strictly as nutritionists. Instead, they pair a degree and background in nutrition with another related health field for a broader understanding of how nutrition affects the human body, which they use to facilitate a more holistic healthcare approach for their patients.
With additional training and/or schooling, nutritionists can make great sports chiropractors, dentists, naturopathic doctors, physicians and physician assistants, nurses, and even veterinarians.
The median pay will, of course, vary depending on the specialization chosen.
Clinical Dietitian
Easily the most popular type of nutritionist, clinical dietitians works in hospitals, rehabilitation facilities, and nursing care facilities. They perform assessments and create therapeutic diet plans and guidelines for patients.
They must be especially mindful of diet restrictions and how different foods affect patients with certain conditions.
Many clinical dietitians will also create educational workshops or programs for patients and staff, as well as advise or fill in as manager for food service and/or food and nutrition departments.
This type of position will typically require a relevant bachelor's degree at a minimum, and registered dietitian status. The median annual pay for this type of position is around $55,500.
Food and Nutrition Manager
Like clinical dietitians, food and nutrition managers will work in various healthcare facilities, but may also work at schools, spa retreats, or act as consultants for chefs and restaurants planning healthy menus.
They will typically have a broader focus on what is considered a healthy diet for most people, as opposed to an individual patient care approach.
Food and nutrition managers plan menus and educational workshops and programs. They may also oversee sanitation, food safety, and quality control concerns.
The median annual salary for a registered dietitian working in food and nutrition management is $67,995.
Public Health Nutritionist
Similar to a food and nutrition manager, a public health nutritionist focuses on addressing and organizing general nutritional and health needs as opposed to individual one.
Usually, this type of worker will work with the local community government or charity programs as opposed to a business or clinic.
While the pay for this type of work is a little on the lower end for a nutritionist, many individuals may find the work more rewarding.
Public health nutritionists typically oversee programs like WIC, hunger prevention, or even schools, and they have the privilege of seeing that those people in need are given adequate nutrition, specifically working to ensure beneficiaries receive the maximum possible benefits from their diets.
The median annual salary for a registered dietitian working as a public health nutritionist is $52,000.
Note: For those looking to do similar work on a global scale, there are public organizations such as PeaceCorps or the United Nations Food and Agriculture Organization, which employ nutritionists for the purpose of evaluating and planning for the dietary needs of people on a global level.
The Business-Minded Nutritionist
Many nutritionists choose not to work in a clinical or prescriptive environment at all, instead working within business and industrial type environments.
The ideal candidate for this type of work will possess solid business acumen and an innovative yet conscientious approach to their work.
Nutritionists in this industry may work in sales, marketing, research and development, and quality control. They may work with a variety of industrial sectors, such as food service equipment and vendors, trade associations, nutraceuticals, food production, and even information technology.
This median salary for this type of nutritionist will vary.
Nutritionists in the Media
Nutritionists may work full or part-time as media or public relation liaisons. This is a great option for individuals with charisma and stellar communication skills, who enjoy educating and informing the public.
Nutritionists may work freelance in this field, as consultants or full-time employees. The pay for this type of work will typically depend upon the size and popularity of the platform.
Educators and Researchers
Some nutritionists may have more of an interest in being at the forefront of nutrition education and discoveries; if this sounds like you, consider the worthwhile option of becoming an educator or researcher.
Nutrition educators can be found at all levels, from grade school to college or trade school. They devise state and department curriculums, lead courses, and even assist with worksite health programs.
Researchers may participate in or oversee studies and trials related to nutrition, and may oversee students assisting with their research; after performing research, they submit the results to peer-reviewed journals.
Researchers are typically also required to seek funding (usually in the form of grants) for their research, making this position ideal for someone who is ambitious and driven to achieve their goals.
The median annual salary for a registered dietitian working as an educator or researcher is $65,000. Nutritionists wishing to pursue this career path will typically require an advanced degree in order to acquire such a position.
Private Practice Consultants
This is easily one of the most flexible ways to be a nutritionist. You can bring in elements from many of the above jobs to your private practice, making your job dynamic and interesting.
As with most entrepreneurial endeavors, private practitioners can often have a more personalized, tailored schedule.
Private practitioners may consult to clinics and hospitals for an hourly fee, in addition or instead of seeing patients in their office on an individual basis. Bear in mind, to be legally qualified to give advice to patients, a person must typically also be a registered dietitian.
They may also consult for health clubs and gyms or take on clients in a personal trainer/nutritionist role, providing specialized advice for sports training and weight management.
Private practitioners with creative inclinations may also use their knowledge and experience to consult for or write books, blogs, and articles, or engage in food photography.
The median annual salary for a registered dietitian working as a private practitioner and consult is $69,992.
As you can see, there are many great options for nutritionists who want to find the best jobs for their skills and interests.
One of the best job opportunities of the decade is working online. The online world is a "wild west" where anyone can start a business regardless of your age, race, education, or background.
The thing that matters most is that you are motivated and persistent. Even total newbies can earn money online by starting a simple website and putting some advertising on it.
I've been working online since 2010. You can learn how to do what I do in just a few weeks, and earning a full time income of over $10,000 per month is absolutely doable with consistent effort!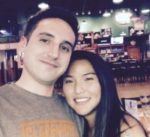 Nathaniell
What's up ladies and dudes! Great to finally meet you, and I hope you enjoyed this post. My name is Nathaniell and I'm the owner of One More Cup of Coffee. I started my first online business in 2010 promoting computer software and now I help newbies start their own businesses. Sign up for my #1 recommended training course and learn how to start your business for FREE!