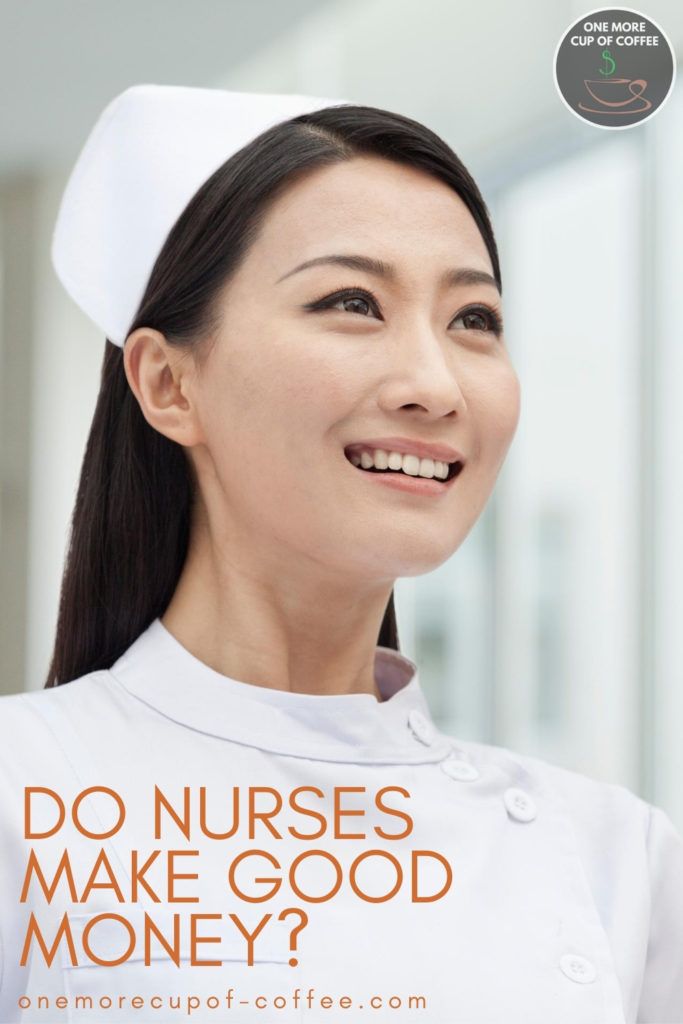 There are more than 3 million nurses in the United States. These healthcare professionals outnumber doctors three to one and make up the largest segment of healthcare employees.
General nurse duties include conducting physical exams, check vital signs, taking medical histories, listen to and counsel with patients, provide healthcare education, coordinate with other healthcare professionals, draw blood, and help with medical testing. They also have to stay abreast of medical trends and advancements so they can help provide the best care for patients.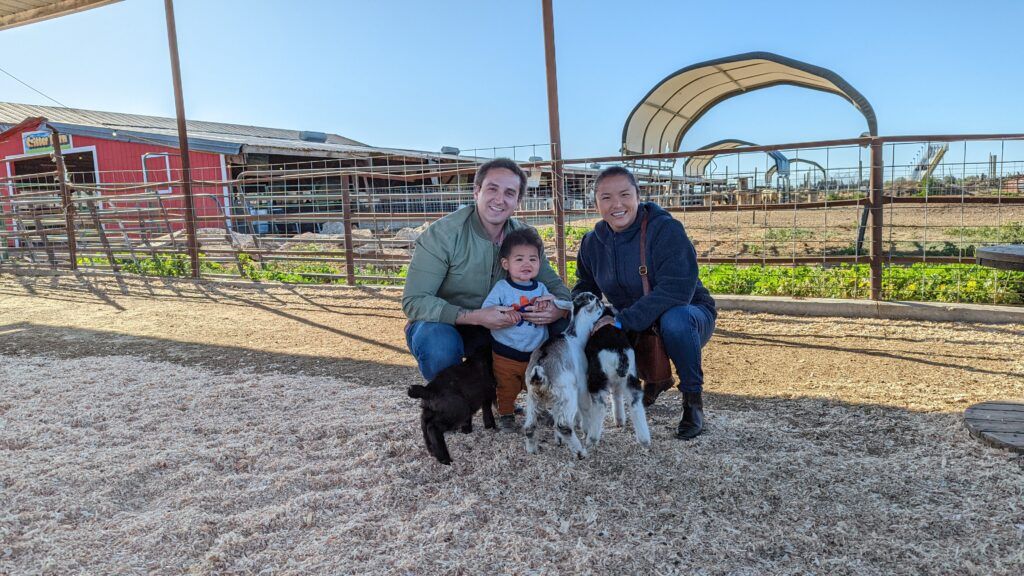 Are You Ready To Work Your Ass Off to Earn Your Lifestyle?
Are you tired of the daily grind? With a laptop and an internet connection I built a small website to generate income, and my life completely changed. Let me show you exactly how I've been doing it for more than 13 years.
Nurses can work in a variety of situations ranging from clinics and hospitals to schools and retirement centers. They're generally very caring people, but they're also detail-oriented, self-aware, good at solving problems, and great at communicating with other people.
According to the Myers-Briggs personality test, nurses in the ICU test high for sensitivity, feeling, and perception. Many nurses are ESFJ personalities (helper-provider) or ISFJ personalities (nurturer-protector).
There are several nursing specialties, including registered nurses, family nurse practitioners, and nurse anesthetists. Some of the other options, such as school nurses or nurse educators, might be able to lateral out of the medical field and into other industries, such as education, without too much trouble.
Nurses can make decent money, but many of them enter this field because they generally like helping other people. The social rewards can make everything they do worthwhile.
Do Nurses Make Good Money?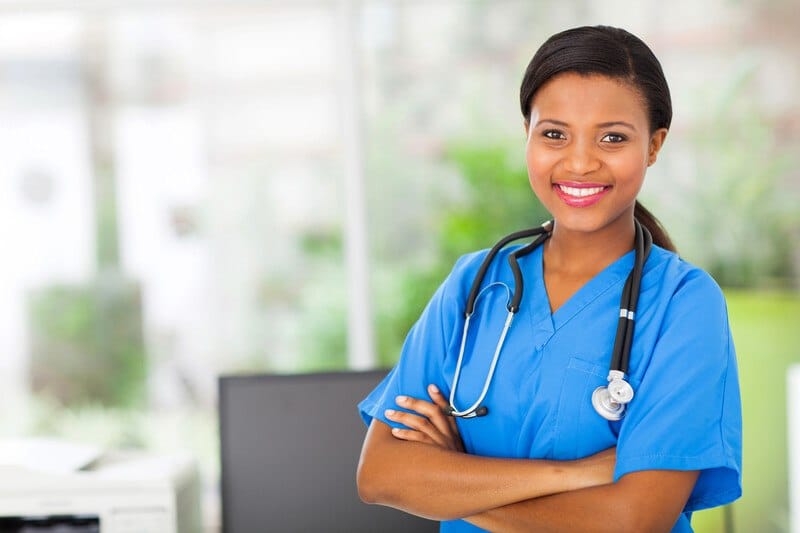 What's The Median Salary For Nurses?
The salary range for nurses depends a lot on their specialty. Nursing assistants and orderlies have an annual median salary of around $29,640 per year or around $14.25 per hour. Registered nurses have a median pay of $73,300 per year or $35.24 per hour, and nurse practitioners have a median pay of $115,800 per year or $55.67 per hour.
That's quite a spread in salary ranges. Salaries are different across the country, too.
For example, nursing assistants can make an average of $40,320 per year in Alaska, but just $24,100 per year in some areas of Missouri. In California, registered nurses can make an average annual salary of $113,240, while registered nurses in Sioux Falls, South Dakota may only average $60,100 per year.
Nurse practitioners in California earn an average salary of $138,660. On the other end of the spectrum, nurse practitioners in Cleveland, Tennessee, might only average $81,020 per year.
Looking at the data, it's easy to see that where you live can play a part in how much you can make as a nurse, no matter what your specialty is. California, Washington, Hawaii, New Jersey, and Minnesota are the highest paying states for nurse practitioners. Registered nurses are paid the most in California, Hawaii, District of Columbia, Massachusetts, and Oregon. On the other side of the coin, areas like Tennessee and Florida just don't pay as much.
No matter where in the nation you live, it appears that moving up in the nursing world can increase your pay scale. A nurse assistant can work toward becoming a registered nurse, for example, and a registered nurse can work toward becoming a nurse practitioner, a nurse anesthetist, or a nurse-midwife.
By the same token, people in the nursing field with the ESFJ personality could also leave the field entirely to become human resource managers, ministers, or special education teachers. As long as they're helping other people, they can be happy. They might also like jobs with a similar pay scale but not as much need for college education, such as postmaster or sales manager.
How Do Nurses Make Money?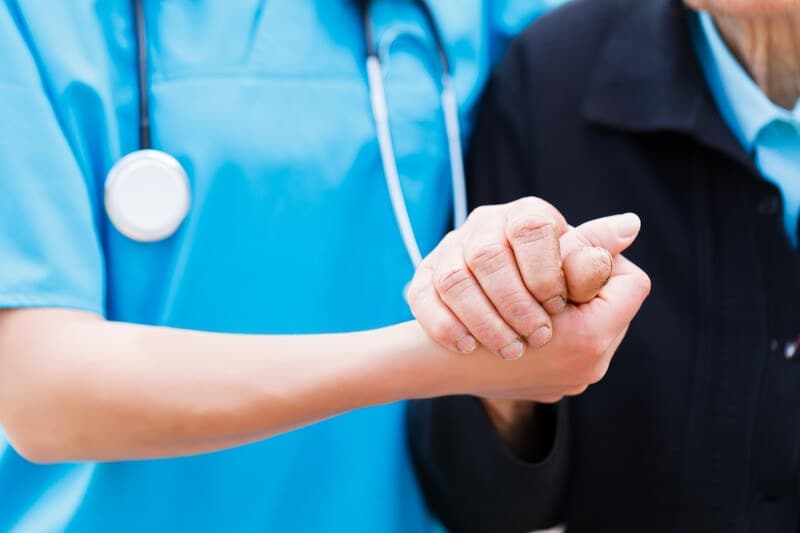 At the most basic level, nurses take care of patients every day. Their jobs may include checking vital signs, administering medication, providing education, communicating to both patients and doctors, and coordinating healthcare plans. They also provide education to patients and their families, provide emotional support, and carefully document things like patient intake and outtake. In a hospital situation, nurses are also responsible to help patients discharge safely.
There are more tasks to be done, and the jobs can vary from day to day depending on world situations or where the nurses work. Daily task lists also vary between nurse assistants, registered nurses, and nurse practitioners.
For example, nursing assistants are responsible for basic care, including cleaning and bathing patients, helping them use the toilet, transferring them from beds to wheelchairs and vice versa, serving meals, and if necessary, helping patients to eat.
Registered nurses are more responsible for observing and documenting how patients are doing. They can help perform and assess diagnostic tests, administer medicine, collaborate on treatment plans, record patients' medical histories and symptoms, and operate medical equipment.
Nurse practitioners work on a higher level than registered nurses. While they may perform many of the same tasks, nurse practitioners can order diagnostic tests as well as analyze them. They can diagnose various health problems, adjust treatment plans, and perform physical exams, too.
Work hours for nurses depend on where they work. In hospitals, most nurses work shifts. In a school setting or a physician's clinic, nurses will typically work during the day. Some high-level nurses, such as nurse midwives, may need to be on call for events like baby birthing.
Nurses have abundant opportunities for overtime. Nearly half of them work more hours than they sign up to. Sometimes overtime is mandatory because of nursing shortages across the country. This can require nurses to work extra shifts to take care of patients round the clock.
Do Nurses Have Good Job Satisfaction?
According to a survey performed by Owlguru.com, nursing ranks high on the satisfaction scale for careers. Of the nurses who were surveyed, 71% said they were satisfied in their jobs, and 80% said they found their jobs to be meaningful and helpful to others.
It appears to be a very social job. 99% of the nurses said they have telephone conversations every day, 74% said it's very important to work as a team, 82% said the job requires group discussions every day, and 66% said they work with customers every day with this job. Around 24% reported having to deal with angry customers/patients every day.
For many nurses, job satisfaction is closely tied to the work environment. Nurses who leave their jobs usually do so because the work environment is stressful, unfriendly, or unfulfilling in some other way. Retaining nurses in the workforce requires a work environment that is safe, empowering, and satisfying.
Even the physical environment plays a part in how satisfied a nurse is at work. This can include things like seating arrangements, how crowded the environment is, and the type of lighting that nurses work in. When they rate those things high, they also tend to rate working relationships and job satisfaction high.
It's also important to keep enough nurses on staff so that no one is overworked and the patients feel well-cared for.
Pros
Overall, job satisfaction for nurses is high—around 71%.
Most nurses see their jobs as meaningful and helpful to other people.
Registered nurses and nurse practitioners make good money.
Cons
Because there is a shortage of nurses nationwide, sometimes the workload is heavy enough to require mandatory overtime.
In nursing, job satisfaction is somewhat tied to the physical environment, so nurses working in a physically depressing place might not have as much job satisfaction as those working in a great environment.
Nearly a quarter of the nurses surveyed reported having to deal with angry patients every day.
What Are The First Steps To Becoming A Nurse?
The amount of education that's needed to become a nurse depends on the level of nursing that's being sought. Most states require a state-issued license or certification to become even a nurse assistant.
This also includes some education, although not necessarily a college degree. Students who are aiming to become a certified nurse assistant can expect about 75 hours of classroom and clinical training. These programs can take four to twelve weeks to complete.
Some colleges offer associates degrees for nurse assistants, and some offer bridge programs for nurse assistants who want to work toward becoming a registered nurse.
Registered nurses are usually required to have a bachelor of science degree in nursing, which takes about four years to complete. To get licensed, a nurse must graduate from an approved school and pass the National Council Licensure Examination.
Nurse midwives, nurse anesthetists, and nurse practitioners are required to have a master's degree or a higher degree, already be a registered nurse, and pass a national exam. The exams are different for nurse anesthetists, nurse midwives, and nurse practitioners. Nurse practitioners have several certification options that are offered by a few different approved organizations.
One of the best nursing schools in the nation is Duke University School Of Nursing in North Carolina. This school was designated as a Center of Excellence five separate times by the National League For Nursing, and it usually ranks high in U.S. News And World Report articles, too.
There are a number of online nursing schools available, too. The average tuition is $24,556. Nursing students can check for online schools in their state with a quick internet search. However, before enrolling in any nursing school, a student should check to make sure that graduating from that school ca count toward licensure requirements.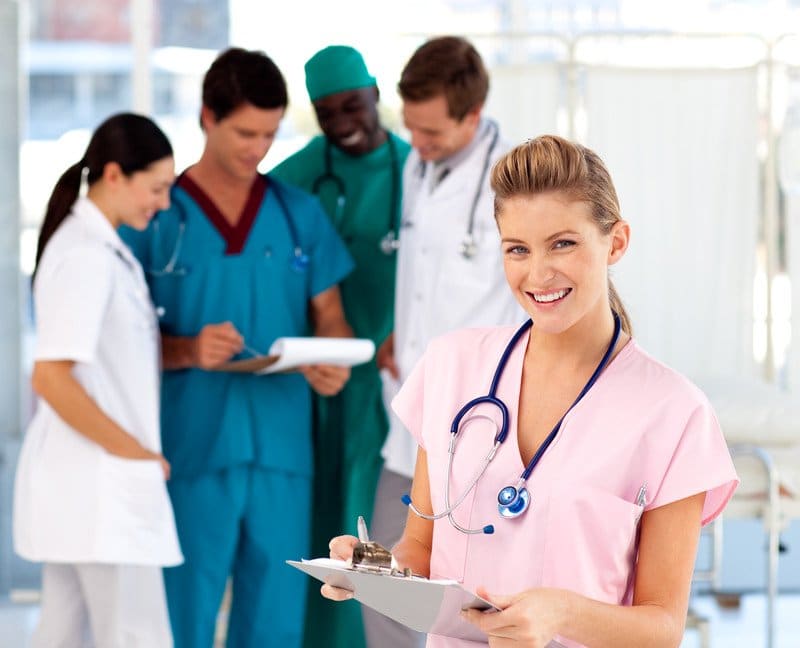 Do Nurses Make Good Money?
Nurses can sometimes work long hours, they can deal with angry customers, and they might be affected negatively by their work environments. However, they also have a high rating for job satisfaction, and their median wages are relatively high.
So, do nurses make good money? The answer is yes, they do, and the job is meaningful and socially rewarding, too. It makes sense that this career has a high rating on job satisfaction.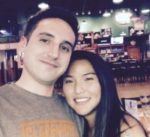 Nathaniell
What's up ladies and dudes! Great to finally meet you, and I hope you enjoyed this post. My name is Nathaniell and I'm the owner of One More Cup of Coffee. I started my first online business in 2010 promoting computer software and now I help newbies start their own businesses. Sign up for my #1 recommended training course and learn how to start your business for FREE!